Cabbage  
Posted by Sue (Auckland, New Zealand) on 06/09/2016


I have had stomach ulcer pain on and off for several days. Today the pain was quite intense. I put some raw cabbage in a blender and even before I had finished it, my stomach started to feel better. I will continue with this for several days. I have also had some relief from manuka honey and coconut oil, but not as dramatic as from the cabbage.
---
Posted by Schwabbie (So Cal., US) on 03/23/2015


Cabbage Juice for Ulcer:
The cabbage juice worked for me in 2 days. Problem is keeping up with it. Its easy to do on the weekends when I am home, but when I am at work it's not so easy. And yes the pain will go away, but you still need to keep taking it otherwise the pain comes back. I am going to try juicing before or after work and using the glutamine powder during the day when I am at work.
---
Posted by Bunmi (Nigeria) on 06/18/2014


I am Anjo Herbal, From Nigeria,
My wife have ulcer for ten years she drunk a litter of cabbage juice a day after some week the ulcer disappear for two years, and again to my surprise ulcer just come up today please I need help what next advice me. she drink the cabbage juice the pain come higher than before.
Replied by Charlotte
Clacton
06/19/2014

---
Posted by Carole (Canada) on 05/08/2014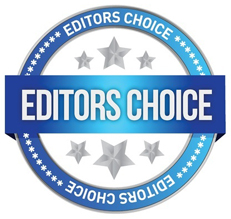 While I was studying at university 30 years ago, a doctor put me on some very harsh anti-inflammatories for a back condition I had and I developed very bad stomach ulcers. The anti-inflammatory was so harsh in fact that it was taken off the market in the end. Anyhow, I had those ulcers for 30 years and tried EVERY treatment possible through conventional medicine, but the antibiotics killed my good bacteria and gave me more problems, and the acid blockers have a huge rebound effect (the minute you go off them, the stomach acid you produce is far higher than normal and this brings back the ulcer). I'm telling you, if someone had told me to put a cow paddy on my head because it would cure my ulcers, I would have tried it. I have suffered greatly from them, and there have been many foods I have not been able to eat.
Anyhow, I started hearing about how cabbage juice had cured many people of their ulcers (Was it the natural chemicals in the cabbage killing bacteria, or was it some natural chemical that increased the health/patency of the stomach lining? Who knows?).
So, one day when my ulcer pain was radiating up to my neck and ear and I really had nothing to lose, I bought a red cabbage, took off the outside leaves, washed the innerleaves, and started chomping on the leaves right away. I spit out any cabbage that did not chew up completely in my mouth because I didn't want any undigested fiber to go to my large bowel to be digested by bacteria that make gas. I chewed on the cabbage VERY thoroughly, as if it were chewing gum. Interestingly, there was very little fiber to spit out. All I wanted was the juice (which apparently holds the good plant chemicals). I did not want the fiber. The result bordered on the miraculous. Within 10 minutes my stomach/neck/ear pain was incredibly better. It was too incredible to believe. For the whole day, as I worked from my home on my computer, I grazed on the cabbage and also ate my regular meals through the day. I cannot tell you what good that cabbage did for me. In all, I ate the equivalent of 3/4 of a small cabbage that day. I had absolutely no gas from the cabbage; as a matter of fact, it REDUCED my gas (although I must say that cooked cabbage GIVES me gas). So, to my way of thinking, cabbage juice does not cause gas, but the difficult-to-chew fiber does.
For the next two days, I ate the same amount of cabbage (be warned, when the cabbage mixes with your saliva and you spit out the difficult-to-chew fiber, the spit-out-cabbage-fiber smell is very stinky (probably from sulfhydryl groups). It's the typical cabbage stinky smell. Your whole house will smell of it if you don't throw out the spit-out-fiber on an hourly basis. But believe me, that's a SMALL price to pay for your cure. My husband got to loving that smell because he was getting a wife for the first time in his life that wasn't in pain due to her stomach ulcers.
In the literature I read, it said that you should do the cabbage treatment for 10 straight days, but I have to admit, I was soooo well after four days that I neglected to do it for a couple of days. Then I did it for a couple of days. Then I slacked off. You get the picture.
The be-all-to-end-all is that my stomach is the best it's ever been. And the funny thing is, a month after the treatment (I am not currently eating raw cabbage) my stomach keeps getting better and better. There are things that I am eating now that I hadn't been eating for years.
So, my treatment plan was to go slow, do it at my pace, and see what happened. And it worked great.
I am writing this message to you because it was the encouragement from this website that finally made me try the cabbage on one of my worst days, and it miraculously worked and I wanted to pay that miracle forward.
For the rest of my life, I will take the time to eat raw cabbage in my diet every once in a while.
All the best!
Replied by S.b.
New York
12/03/2016

---
Posted by Kris (Vancouver, WA) on 01/25/2009


About a year ago I had a major heart attack (I'm 38). The doctors told me it was because of the stress the heart attack put on my body, I developed an ulcer. I was put on a double Previcid, but nothing helped. I was at the point I couldn't do anything, or eat anything without severe stomach pain.
A friend of mine suggested cabbage juice. I did some research and started drinking about 4 oz twice a day. The first day I felt better. Within about 4 days I felt like my old self. It's been two months, I quite drinking the cabbage juice after about 3 weeks, and have not had any symptoms or flare ups since. I would recommend this for anyone with stomach problems!
Replied by Mike John
cavite city, Cavite, Philippines
05/07/2009

---
Posted by Marco ( Fort Worth, TX) on 01/08/2009


Cabbage Juice is a great remedy for stomach ulcers. Most people see improvement about 5 days after starting to drink the juice. I used it for an ulcer that had been bothering me for months and I felt significantly better and pain free after only the first day of my supplementation. It's pretty simple.
Just buy cabbage from any store, most are average size and vary little from one to another. I usually slice off about half an inch off any side of the cabbage and put it into a blender. I add about 1 cup of distilled water and blend for a full minute. I let it set for about 5 minutes and then drink it down, pulp and all.
The taste is very plain. The only thing that will bother most people at first is the smell. But its very easy to drink - not bitter or foul tasting. You'll only taste it if you convince yourself it tastes like it smells, which I did at first. You generally do 3 cups a day, spaced out, until you ulcer is healed, which is usually 4-10 days for most people. If you're not seeing a doctor, its best to continue a couple of weeks as the cabbage juice relieves the pain of an ulcer, which may deceive some people into thinking it has actually healed in full. Changing your diet to avoid foods that irritate your ulcer (fats for most people are the irritants) is also crucial to healing.
Cabbage may also work for other digestive ailments. A cup of blended cabbage juice contains millions of friendly bacteria. There is actually significant scientific evidence out there that supports cabbage juices beneficial properties for ulcers and the digestive system in general. It's a very cost effective treatment and is definitely preferable to harmful antacids.
Replied by Kristina
Sheridan, Montana
03/16/2012

Replied by Vicki Mercer
Paris, Illinois
04/16/2015

Better But With Side Effects

Replied by Angelica
Utah
04/21/2015

Replied by Nkechi
Mississauga
08/06/2015

Replied by Emma
El Paso, Tx
10/02/2016

---
Posted by Sarah (Brussels, Belgium) on 05/20/2007


A couple of years ago I was diagnosed with GERD and I suffered from acid reflux and heartburn. The medication prescribed by the doctor rather worsened my situation and I suffered a number of side effects from it. I came across a site suggesting that drinking raw cabbage juice cures acid reflux and other problems related to the stomach, such as ulcer.I did further research to confirm this and decided to give it a try.
The general suggested daily dosage is about a quart [800ml] of raw cabbage juice to be taken about 4 times daily. I found that rather too much and I started with 400ml [100ml x 4].I noticed great improvement and after one week I reduced the dosage to 300ml [100ml x 3]. After about 3 weeks of the whole therapy, I decided to take only 200ml a day. Those with stomach ulcers or acute cases of acid reflux might need to take the full dosage.
I have stopped drinking cabbage juice since about 10 months now and I haven't had any serious reflux problems. For those who would like to try it, PLEASE NOTE that it is said to have strong impact on the thyroid glands [the more reason why I never consumed 800ml a day!]. Not to mention the stench - it is better stored in an air-tight water bottle and kept in the fridge. Good luck to all, and thanks for the great site.
Replied by Dorap
Milton, Fl
04/05/2012

Warning

Replied by Linda
New Haven, Ct, United States
04/06/2012

Replied by Carmel
Clacton On Sea, England
07/10/2013

Replied by Charlotte
Clacton, England
11/17/2013

Replied by Dave
Fountain Inn, Sc
11/18/2013

---
Cabbage Juice  
Posted by Anonymous (Helsinki, Finland) on 01/01/2013


I was having a problem with stomach ulcers after I had to take antibiotics for an ear infection. I was searching for natural remedies, since the last time I had the same problem about 4 years ago I was prescribed acid reflux medication that just made it worse. I came across information about cabbage juice and decided to give it a try.
I made my juice from fresh organic cabbage with my vitamix and drank 3 glasses of it per day. On the second day I started to notice how it eased my stomach pains and now that I've been drinking it for a week, almost all my pains have gone away. I'm going to stick with this dose for another week at least and probably will drink a few glasses a week after that beacause this seems to be really good stuff.
I'm so very grateful for everyone sharing this information and for me it has done miracles. I can really recommend cabbage juice to anyone suffering from stomach ulcers.
Replied by Timh
Louisville, Ky, Usa
01/02/2013

---
Posted by Theceladon (Burlingame, Ca) on 06/02/2011


I developed an ulcer from daily aspirin and Plavix use. I've been on various PPI drugs for months with little success. I decided to try cabbage juice. Blended about 24oz in the morning and split it into 3 or 4 glasses consumed throughout the day. After about 10 days I'm feeling much better. It seems that the cabbage juice did the trick. I'm not 100% there yet but getting there.
Replied by Joyce
Lansdowne, Pa
06/02/2011

Replied by Theceladon
Burlingame, Ca
06/02/2011

Replied by Nancy
Samoa
10/28/2011

---
Posted by Carl (Kuna, Idaho Usa) on 10/21/2010

YES, CABBAGE JUICE WILL CURE ULCERS, BUT BUT BUT, IT HAS TO BE CONSUMED FRESH FRESH!! YOU CANNOT STORE IT IN THE FRIDGE OR IT LOSES ALL IT HEALING POWER WITHIN JUST A FEW MINUTES OF BEING JUICED.
Replied by Gabby
Chicago Il
08/01/2012

---
Cayenne  
Posted by Ward (Atlanta) on 08/28/2015


This is funny. I worked for 26 years in the Dry-docks. One day I walked into a Captain's cabin on a Italian container ship and I was slightly bent over as my ulcers were giving me fits that day and he told me to eat chillies(peppers). I thought he was crazy. When I started my diet I added chillies(peppers) to my food, when I realized I had been healed I realized the Capt had been right. I had killed the bacteria that caused my ulcers. So any pepper with a burn will work. I love habaneros but thats a bit extreme for the light hearted. I hope that helps.
---
Posted by Azwifarwi Silima (Thohoyandou, Limpopo South Africa) on 07/02/2011


I heard by someone about the cayenne pepper, so I tried it. I put cayenne pepper in the meat, and in the most things I eat. Really its work. I have strong ulsers. But now ulsers dissappeared. Try it guys is really works. Good luck
---
Posted by Bee (Somewhere, Mo, Usa) on 11/10/2010


I have been suffering from stomach pain and nausea from a stomach ulcer for years and have seen doctors multiple times. I was told always to take antacids and avoid coffee and alcohol. Avoiding those things helped, but the antacids made the nausea increase and of course it felt like my food just didn't digest. If my stomach was empty I would be in agony, the gnawing pain of an ulcer, and frequently had bouts of nausea that made it hard to be productive.
I tried aloe vera which had some success, digestive enzymes- didn't really help, probiotics- were useful but didn't help the ulcer. I had heard of cayenne for ulcers, but was hesitant to try- the idea of putting hot pepper on a tender stomach seemed crazy! But as the pain has recently been worsening and I don't have much money to see a doctor I was desperate.
I read up a little more and decided to get a bottle of cayenne capsules. I followed the instructions- 1 pill three times a day (455 mg). The first one I took, I took it on an empty stomach before a meal and fairly quickly I felt it take effect- it did burn and I felt increasing pain at first- and I worried I had made a mistake in taking it. However, the pain eased up and as the burn subsided it felt better. I was able to eat and felt for the first time that my food was digesting better. I have continued this for just over a week now- taking it with meals- and the pain lessens every day. I even woke up in the morning PAIN FREE!! After having stomach pain every morning for years, it was an amazing feeling! I will continue taking it for at least another week to ensure that the ulcer is fully healed- also avoiding coffee, tea, alcohol, and other irritants- but I would definitely label this a remedy a success for me! Cayenne has quickly become my favorite home remedy!
Replied by Tommy
North York, On, Canada
11/10/2010

Replied by Bee
Somewhere, Mo, Usa
11/11/2010

Replied by Carmel
Clacton On Sea England
08/08/2013

Replied by Mama To Many
Tennessee, Usa
08/08/2013

---
Posted by Paul Blake HMD (Lake Elsinore, Ca) on 03/24/2008


I have been reading your readers' emails and I wanted to make some comments about Cayenne Pepper. Cayenne is one of my favorate herbs for myself and my clients. I had prostate cancer 18 years ago and I cured it naturally using herbs, cleansing and diet only. For the cancer I used the John Ray Christopher method of cayenne tea with a teaspoon of cayenne pepper in warm water 3 times daily. Today I still use one or more teaspoons daily in my food at every meal. Just recently I received a call from a Doctor of Chinese medicine who was throwing up blood from ulcers. As I alway do I suggested cayenne capsuls using 100,000 heat units plus. He could not believe that this would work but he took my advice and within a few days his problem was over. Of course I also gave him some advice on changing diet and lifestyle. In my 18 years as a naturopahtic healer I have used cayenne many times for bleeding ulcers. Cayenne also works great for emphysema sufferors, I have seen patients get off oxygen bottles and out of wheelchairs. But the person with the disease must go beyond the herb for the disease and look at the way they eat and their lifestyle. If they do not change their life the disease will appear somewhere else in another form.
Replied by Sz
Toronto, Ontario
02/14/2012

Replied by Daniel
Hyde Park, Utah
01/09/2013

Replied by Amanda
Ca
05/17/2013

---
Posted by Lisa (Southeast, USA) on 01/02/2008


12 years ago I finally got healed of an ulcer for which I'd been taking medication for several years. So when I recently began having that telltale burning, gnawing pain in my stomach, I knew exactly what was happening.
I also knew the whole routine...doctor's appointment, upper GI, ultrasound etc etc., just to have them tell me what I already knew. PLUS, they'd prescribe medications which my insurance will no longer cover because there are now non-prescription strengths of them available over-the-counter. Needless to say, I was willing to try an alternative method to save myself the time and expense. If you've ever had an ulcer, you usually don't have to have someone tell you what one feels like.
Anyway, I read somewhere about cayenne's healing effects. A week ago, I was up and down through the night with that burning, and all the antacids I could chew were simply giving me no relief. So Thursday morning I got up, got brave, and mixed a full measuring teaspoon of cayenne pepper into a teacup of very warm water and drank it down on an empty stomach.
It wasn't nearly as bad as I expected! And while I was warm all over and my stomach burned a little more when the fluid first hit that spot, the pain quickly diminished. Within minutes, I felt better than I had the day before, and as the day wore on, I continued to feel even better.
Anyway, I've repeated this every day now for the past week, and by day 3 the burning pain in my stomach was COMPLETELY AND TOTALLY GONE, even first thing in the morning. I'm continuing the regimen for therapeutic and preventive purposes, just to see if it cures my allergies and other problems. I'll probably reduce the daily dosage now that the stomach problem has subsided, but I'm a believer! And I'm a lifelong advocate of that little red pepper...this is news worth sharing!
Thank God for natural remedies.
Replied by Ann
Deer Park, Wa
01/05/2010

Replied by Pratt
Manchester, Ct
03/07/2011

Replied by Dana
Atlanta, Ga
02/15/2012

Replied by Ben
Odessa, Missouri
08/12/2012

Replied by Dr Love
Balerno,edinburgh,, Bonnie Scotland.
02/08/2013

Replied by Natalia
Egg Harbor City, Nj
02/04/2016

---