Cabbage
Posted by Carole (Canada) on 05/08/2014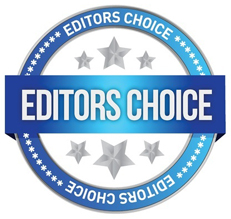 While I was studying at university 30 years ago, a doctor put me on some very harsh anti-inflammatories for a back condition I had and I developed very bad stomach ulcers. The anti-inflammatory was so harsh in fact that it was taken off the market in the end. Anyhow, I had those ulcers for 30 years and tried EVERY treatment possible through conventional medicine, but the antibiotics killed my good bacteria and gave me more problems, and the acid blockers have a huge rebound effect (the minute you go off them, the stomach acid you produce is far higher than normal and this brings back the ulcer). I'm telling you, if someone had told me to put a cow paddy on my head because it would cure my ulcers, I would have tried it. I have suffered greatly from them, and there have been many foods I have not been able to eat.
Anyhow, I started hearing about how cabbage juice had cured many people of their ulcers (Was it the natural chemicals in the cabbage killing bacteria, or was it some natural chemical that increased the health/patency of the stomach lining? Who knows?).
So, one day when my ulcer pain was radiating up to my neck and ear and I really had nothing to lose, I bought a red cabbage, took off the outside leaves, washed the innerleaves, and started chomping on the leaves right away. I spit out any cabbage that did not chew up completely in my mouth because I didn't want any undigested fiber to go to my large bowel to be digested by bacteria that make gas. I chewed on the cabbage VERY thoroughly, as if it were chewing gum. Interestingly, there was very little fiber to spit out. All I wanted was the juice (which apparently holds the good plant chemicals). I did not want the fiber. The result bordered on the miraculous. Within 10 minutes my stomach/neck/ear pain was incredibly better. It was too incredible to believe. For the whole day, as I worked from my home on my computer, I grazed on the cabbage and also ate my regular meals through the day. I cannot tell you what good that cabbage did for me. In all, I ate the equivalent of 3/4 of a small cabbage that day. I had absolutely no gas from the cabbage; as a matter of fact, it REDUCED my gas (although I must say that cooked cabbage GIVES me gas). So, to my way of thinking, cabbage juice does not cause gas, but the difficult-to-chew fiber does.
For the next two days, I ate the same amount of cabbage (be warned, when the cabbage mixes with your saliva and you spit out the difficult-to-chew fiber, the spit-out-cabbage-fiber smell is very stinky (probably from sulfhydryl groups). It's the typical cabbage stinky smell. Your whole house will smell of it if you don't throw out the spit-out-fiber on an hourly basis. But believe me, that's a SMALL price to pay for your cure. My husband got to loving that smell because he was getting a wife for the first time in his life that wasn't in pain due to her stomach ulcers.
In the literature I read, it said that you should do the cabbage treatment for 10 straight days, but I have to admit, I was soooo well after four days that I neglected to do it for a couple of days. Then I did it for a couple of days. Then I slacked off. You get the picture.
The be-all-to-end-all is that my stomach is the best it's ever been. And the funny thing is, a month after the treatment (I am not currently eating raw cabbage) my stomach keeps getting better and better. There are things that I am eating now that I hadn't been eating for years.
So, my treatment plan was to go slow, do it at my pace, and see what happened. And it worked great.
I am writing this message to you because it was the encouragement from this website that finally made me try the cabbage on one of my worst days, and it miraculously worked and I wanted to pay that miracle forward.
For the rest of my life, I will take the time to eat raw cabbage in my diet every once in a while.
All the best!
---
Cranberry Juice and Goat's Milk
Posted by S (Summerton, Sc, United States) on 01/04/2012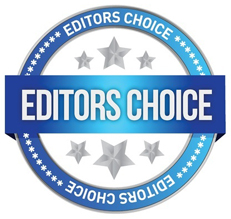 Simple Cure Below:
Ulcers are caused by a bacteria and usually doctors will give you medications that will only lower the acid level in your stomach for a little while causing you temporary relief, but it's not going to get rid of the bacteria itself which is why most people have recurring flare ups.
My ulcer came from the fact that I got a sty on my eye, then took an antibiotic to clear it up. After taking the antibiotic I started getting horrible stomach cramps that were so bad the only relief I got after eating was taking a Lortab (substitute for Vicodin; I had a couple of pills left over after a previous surgery). When those pills were down to just one, I went back to the doctor and was perscribed Dicyclomine for the pain and Ranitidine (Zantac) was supposed to rid me of the "upset" in about 2 weeks. Not even a week later I detected blood in my stool, but decided not to go back to the doctor to waste anymore of my money. Between the visits and the medicines, I was getting nowhere. Plus, I knew that if I went back I would more than likely receive another perscription for more antibiotics that would probably cause more problems (yeast infection, etc. ), but I knew I had to do something.
A few years ago I heard about a man who accidentally drank acid when he was a boy and in order to repair the lining in his stomach he was made to drink goat's milk for a year. He's in his 70s or 80s now, so I figured if it worked for him it should work for me as well; after all, if there's an ulcer there's a hole in your stomach. I'd heard of it working for other people as well so I decided to try it. As far as getting rid of the bacteria I decided to use cranberry juice. Studies showed that drinking cranberry juice flushes the bacteria from your digestive system.
There you have it: Cranberry juice and goat's milk. And after just 2 days no pain at all. Don't get me wrong, the goat's milk doesn't taste good at all, but I've heard of people adding a little sugar and vanilla (get the non alcoholic one since you are treating an ulcer) to help with the taste. I can't vouch for these other home remedies on here, but I know this one that I'm doing doesn't have a list of ingredients and it's a tried and true method that I'll take over a doctor's visit any day.
---