Aloe, Tea Tree Oil
Posted by Mama To Many (Tn) on 06/05/2018

★★★★★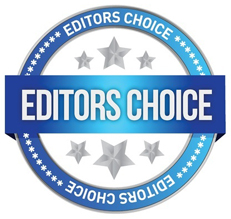 My husband has had tinea versicolor on his upper back for many, many years. When it gets itchy and bothers him he buys an OTC antifungal which works temporarily.
I have tried a number of natural things for him but they are usually oil based and will get on clothing. Plus natural remedies often take longer to get results, so he has not followed through with these.
I recently purchased some aloe gel in a bottle with a pump. So I decided to try some aloe gel and tea tree oil on his tinea versicolor. I would pump out 1/2 - 1 teaspoon of aloe gel and drop 2-3 drops of tea tree oil onto the little bit of aloe and apply this to his back once or twice a day.
We have both been delighted and surprised with how well it worked - better than the OTC stuff without leaving the skin greasy. Such a cheap option and better for the skin than an OTC antifungal.
I have also been using that aloe gel after applying magnesium oil to avoid the itch from the magnesium oil.
I had bought the aloe gel when we were on a family trip and I was wanting to be prepared for any sunburn. I did use it on one child who did get a bit of a burn in an area that he had not put sunscreen on and it worked.
Where has aloe in a pump bottle been all my life? In just 2 weeks I have found 3 uses for it!

~Mama to Many~
Replied by Mmsg
(Somewhere, Europe)
06/06/2018

Replied by Mama To Many
(Tn)
06/06/2018

Replied by Mmsg
(Somewhere, Europe)
06/07/2018

---
Aloe, Tea Tree Oil, Eucalyptus Oil
Posted by Steve (Darwin, Nt) on 03/19/2013

★★★★★
I have finally found a natural treatment that works for tinea versicolor
100ml Aloe gel 100 organic
5-10ml Teatree oil
5-10ml eucalyptus oil
Mix in bowl till emulsified to a white cream suck back into empty aloe gel tube
Apply twice a day after shower works a treat see results fast clear in about 3 days but continue treatment to stop reoccurrence.
All the best.
Replied by Cazza
(Darwin, Nt)
06/25/2013

Replied by Justin
(Maui)
05/25/2015

---
Anti-Fungal Powder
Posted by Ray (Hammond , La) on 02/01/2014

★★★★★
I have tried everything to get rid of Tinea Versicolor, with no success, ive used selsun blue, zinc shampoo, sulphur shampoo and sulphur soap, tea tree oil soap, defense soap, benzyl peroxide acne medication, ivarest, you name it, ive used it and none of it worked. Including a bunch of stuff for dogs and horses lol (you get desperate after a while). This is what ive done and its almost gone now - course its winter time and we'll see if it still helps once it gets warmer. First, I sleep in a tshirt now, I bathe as regular and afterwards, dust the areas with lotramin antifungal powder I found on amazon. Usually everything will help to a small degree when first using it - but then after a week or two it starts getting hold and worse again. This time with the powder, it just keeps getting better and better every day, I have also binged with chocolate and cookies and waaalaaa, still getting rid of it using this powder it did not get worse. Before, a sugar binge would screw up any progress and have me starting all over again but this powder works!! No more putting shampoo or soap on - letting it dry for 30min and then washing it off or leaving it on all day or night. Just powder in the morn and before bed. Hope this helps, I've had this for 3yrs now on my neck, chest, and armpits. My armpits were almost black from it being so bad - now btw - they are almost back to regular skin color. The powder is cheap too - 17 bucks for a 3pk. Note- I'm not even through the first bottle and its almost gone. After spending hundreds on other junk, this is my pick, down here in Southern Louisiana its humid as all hell so I am happy to have found this.
Replied by Quantumnerd
(Tucson, Arizona)
08/21/2015

Replied by Lorraine
(Netherlands)
08/21/2015

Replied by Jennifer
(New Jersey)
09/05/2015

Replied by Steven
(Florida)
07/05/2020
★★★★★
---
Apple Cider Vinegar
Posted by Steve (Virginia) on 05/16/2016

★★★★★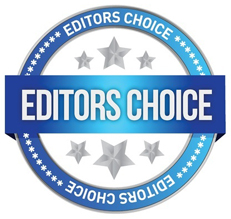 Apple Cider Vinegar worked and it was actually the easiest. I suffered with Tinea Veriscolor for 30 years, I tried almost everything to cure it but nothing worked other than calming it down. Simply get a good spray bottle and fill it up with ACV undiluted. Then simply have someone spray the entire affected area and rub it in a little for maximum coverage. Mine was on my underarms and back so I had my wife spray my entire torso down. Then I sat down on a towel, air dried and then went to bed. I didn't shower until the next morning.
Mine was gone after 3-4 applications.
---
Apple Cider Vinegar
Posted by Lyn (Chicopee, Massachusetts) on 07/25/2010

★★★☆☆
Better But With Side Effects
BETTER BUT WITH SIDE EFFECTS
I started doing the acv and water. However since doing so the area where I have the tinea versicolor is now very itchy and tends to have a burning sensation, but the discoloration is gone. Can anyone give a clue as to what's going on. By the way, the acv is definitely helping with my sinuses!
Replied by Ahmad
(Asheville, Nc)
04/15/2014

Replied by Laurie
(Fort Valley, Ga)
02/13/2015

---
Apple Cider Vinegar
Posted by John (Phoenixville, Pa, Usa) on 12/23/2009

I have suffered from Tinea Versicolor for several years now. The selenium shampoo the doctor prescribed worked at first, but over time it was less effective. My routine now includes Apple Cider Vinegar applied with a cotton pad at bed time, followed by a lathering of coconut oil. In the morning I only have time to apply a moisurizing lotion after my shower. (The tinea versicolor dries out the skin.) After reading elsewhere on this site I may try a topical application of coloidal silver.
EC: Hi John, is the apple cider vinegar helping? Thanks.
Replied by John
(Phoenixville, Pa, Usa)
01/12/2010
★★★★☆
Replied by Spots
(Honolulu, Hawaii)
05/20/2013

Replied by Ceci
(Anchorage, Ak)
09/17/2013

Replied by Lisa
(Alaska)
05/20/2014

---
Apple Cider Vinegar, Baking Soda, Vitamin C
Posted by Maggie (Dayton, Oh) on 12/07/2009

★★★★★
Cold apple cider vinegar applied to affected area with a cotton ball dramatically decreased the rash and redness that come with tinea versicolor. I think this has something to do with the properties of the acv balancing out the yeast/fungus on the skin. It also helps to orally take 2tbsp. acv with 1/4 tsp baking soda with 8 oz. distilled water 5 days, then break for 2 days. Vitamin C along with the regimn helps with the supposed loss of this vitamin by the sodium bicarbonate. Hope this helps others with this funk, it worked for me, but we all know...things effect people in different ways, so Good luck!
---
Apple Cider Vinegar, Coconut Oil
Posted by L.C.l. (Pa) on 12/30/2014

★★★★★
Tinea Versicolor: I decided to try applying coconut oil topically and also to drink a daily dose of ACV 2x a day *2 Tbsp mixed with 8 oz of water*....in a week my TV was totally gone!! The spots were on my neck and back mostly and they were pretty obvious....looked like hives or something and it made me feel very self-conscious. In 4 days, there was a significant difference, the spots had already begun to fade... now a week later, they are impossible to see! I am so glad I didnt have to go to the dermatologist for medication--the natural treatment worked for me.
---
Baking Soda
Posted by Caroler (Kilgore, Texas) on 12/19/2011

★★★★★
Baking soda is a great remedy for tinea versicolor if you apply it transdermally. Dissolve it in hot water, soak a cotton cloth and apply in to the skin for at least 15 minutes on each area, keeping it warm. I devised this remedy after reading that baking soda is effective against skin cancer, which also loves acid.
---
Borax
Posted by Wydo (Ventura, Ca, United States) on 05/10/2011

Put a few grains of borax in the palm of your hand then ad a small amout of hand cream or other type of cream with water as one of the ingrediants. Then mix the two together and apply to the infected area. You will also need to treat the fungus inside of you as well. See candida under ailments here at EC.
---
Castor Oil
Posted by Yogesh Gandhi (India) on 11/22/2015

★★★★★
Earlier I was using coconut oil thrice a day and castor oil once a day... It cured me upto 50% in 4 days....
And then over the weekend, I applied castor oil thrice a day and coconut oil once a day....And my progress was upto 90%... I am amazed to see its results... It is NO LESS THAN MAGIC.
At some parts I can't even see the spots.
I applied it only on the affected area (not on the whole body). You may apply it on the whole body but concentrate more on the affected area.
Replied by Yogesh Gandhi
(India)
11/26/2015
★★★★☆
---
Castor Oil
Posted by Brian (Central, Nj) on 07/07/2014

★★★★★
My wife has been dealing with Tinea Versicolor for many years and had tried just about every product and home remedy out there. Unfortunately it continued to get worse, particularly during and after her recent pregnancy.
I had been to Earth Clinic previously but always pasted over castor oil and focused on other remedies instead (none of which worked for her). So this time we decided to try castor oil and after 5 straight days of external application, her Tinea Verisocolor is gone. We were shocked to see how effective this stuff was and I can't even see traces of where it was on her body. I highly recommend this for anyone struggling with this condition!
For reference, we use the brand sold at Whole Foods, which appears to be pure, unrefined castor oil for skin care.
Replied by Kev
(Newcastle Uopn Tyne, UK)
01/07/2015

Replied by Josh
(Malaysia)
01/21/2015
★★★★★
Replied by Nikky
(Malaysia)
02/14/2015
★★★★★
Replied by Mama To Many
(Tennessee)
02/19/2015

Replied by Ciara
(San Francisco)
12/28/2015

Replied by Base
(Thailand)
08/04/2017
★★★★★
---
Castor Oil
Posted by Ravencurls (Deerfield Beach, Fl) on 07/09/2013

★★★★★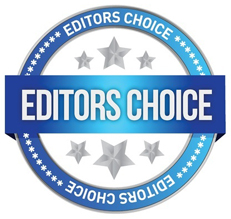 About 2 weeks ago I learned that Apple Cider Vinegar (ACV) is antibacterial and antifungal. I put a few ounces of a very good brand of organic, raw, unfiltered ACV undiluted into a small bottle and added a few drops of lavender oil to improve the fragrance. For about 2 weeks, about 2-3 times a day, I used a cotton disk to swab the affected areas with the ACV/lavender solution. I also kept my back as clean and dry as possible, and changed my sheets more often. The splotches started fading. But if the hot Florida sun made me perspire for a while, the splotches came back in full color again.
Coincidentally, over the last week I had been studying everything I could about castor oil packs and castor oil rubs. I got a bottle of cold-pressed, cold-processed castor oil from Whole Foods. One health practitioner on Youtube recommended doing a castor oil rub anywhere the body seems to be in need of support.He also said in another video that skin-fungal infections stem from gut problems. "As the root to the rose, so the bowel to the skin, " he said.
For the past 3 nights, I've massaged the castor oil all over my back, as well as in the front over my liver-spleen-gut area and slept in cotton pajamas. And each morning I was amazed that the splotches had faded significantly.
By Day 3, the splotches are almost completely gone! There are faint ghosts of a few of them, but I think that with one or two more nights of castor oil treatment, they will be completely gone! I can soon start wearing low-backed dresses and swimsuits again!
Replied by Ravencurls
(Deerfield Beach, Fl)
08/20/2013

---
Coconut Oil
Posted by Yogesh Gandhi (India) on 11/20/2015

★★★★★
I have read the posts on Tinea Versicolor and started applying coconut oil to the affected area. The spots have started fading.
Today is day 3 of me applying coconut oil.
I apply castor oil once in a day and coconut oil 3-4 times in a day...and I can see significant improvement in last 3 days. I will keep you posted on the progress. I am quite hopeful that I will be OK.
Note: I have not stopped the medication of ketoconazole 200mg daily which my doctor prescribed. And applying mycospor (bifonazole) as well once a day.
But I have no doubt this improvement is by coconut oil.
Thanks a lot people for posting your results here.
Replied by Yogesh Gandhi
(India)
11/26/2015
★★★★☆
Replied by Yogesh Gandhi
(India)
12/01/2015
★☆☆☆☆
Warning
WARNING!
---
Coconut Oil
Posted by Talos (North Carolina) on 08/17/2015

★★★★★
For a couple years I have had Tinea Versicolor on my chest. It started small and then spread to my stomach and back. About 6 months ago it started spreading down my arms and I began to feel pretty self-conscious.
I had been to your site in the past and found a cure for my daughter's warts (ACV) so I came back looking for something to help with this Tinea Versicolor, but I didn't have much hope.
I read through different remedies and settled on Coconut Oil, as I figured I couldn't go wrong with that. I purchased a bottle of Fractionated Coconut Oil, which is in a liquid form, and began applying it to the affected areas both in the morning and at night.
This is like a miracle. I expected it to take weeks, at best, but within a few days the rash I had been living with for years was virtually gone. Within a week there was no sign it had ever existed. No discolouration, nothing at all.
It's a crime that this isn't a cure that's publicized by medical practitioners. I love your site and greatly appreciate the knowledge you've accumulated and the community you've built. I'm in your debt.
Replied by Christina
(Akron Ohio)
09/16/2015

Replied by Mmsg
(Somewhere, Europe)
09/17/2015

---