Ayurvedic Method with Oregano Oil, Tea Tree Oil
Posted by Kiara (Los Angeles) on 06/10/2018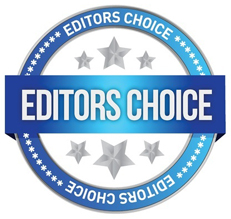 Ancient Ayurvedic method for Sinus Infections
I did my 7 doctor rounds for my sinus infections no luck... So, I did research and cured my sinus infection naturally and so fast. I was amazed by it! I think the magic is in the tea tree and oregano oil.
Directions:
Get 1 clean sterilized glass quart jar fill it with four cups ( 4 cups makes one quart) of distilled or filtered water. I boil the water for ten minutes to sterilize then you MUST let if cool down to room temperature.
Then add
1 teaspoon fine sea salt
1 teaspoon baking soda (sodium bicarbonate)
Then add only one drop of Oregano Oil and add one drop of Tea Tree oil. These two oils are strong so one drop of each is all you need.
Pour the cooled solution into neti pot. I used this solution a couple times during the day and then again right before bed.
Here is the key:
When I pour this solution into my sinuses using my neti pot, I stand over the sink and I tilt my head slightly downward in the sink and then I take a deep breath in using my nose while pouring the solution into my sinuses. Then I hung my head upside down for 15 minutes and moved my head side to side and back to get the solution deep into my sinuses. Keep a towel handy in case it begins spilling out.
After 15 minutes I release the solution into the sink and spray the sink with disinfectant. I truly hope this helps someone as much as it has me.
---