L-Lysine
Posted by Allan (South Africa) on 03/08/2015


Am I the only one to have experienced 100% cure by L-Lysine for severe Sciatica? Having been in agony for ten days with severe sciatica which made it painful to lie, sit, stand or walk and made sleeping very difficult, but just a series of cat naps between being woken by the pain, in desperation I resorted to L-Lysine on a Saturday afternoon empty stomach. Took 1500 mg followed later that evening, two hours after supper with another 1500 mg. Nothing else out of the ordinary was done or taken. The results were dramatic. On Sunday morning the sciatica was about 80% better. I continued taking 4 same doses per day, always on an empty stomach.
On Monday morning sciatica was 90% better, on Tuesday a.m. 95% better and Wednesday about 99% better. On Thursday a.m. 100% better. Gone. Continued taking gradually reducing doses until the last dose on the Saturday morning, then stopped. That was two years ago. The sciatica did not return.
Note: There is a certain carcinoma which feeds on Lysine and also an excess can produce gall stones and other unwanted side effects.
Has anyone else tried it for Sciatica?
Replied by Livefree
(Usa)
09/14/2015

Replied by Robert Henry
(St George Island, Fla.)
09/14/2015

---
Laser Therapy Pen
Posted by Steve (Las Vegas, Nv Nevada) on 03/01/2013


I have found using a laser therapy pen helpful for relieving sciatica pain. I apply the laser to all the painful points on my lower back for a few minutes and can feel the muscles releasing as I laser them. Sometimes it takes a few days to get everything to release but it always helps.
---
Magnesium Oil
Posted by Heather (Ohio) on 06/21/2022


Sciatica Pain:
Magnesium oil (spray) was the only thing that helped me as well! 5 sprays to the lower back at bedtime, woke up and the pain is gone!!
---
Magnesium Oil, Vitamin E Oil
Posted by Namiyah (Westport, Or) on 03/01/2013


I've had sciatica since the mid-nineties and tried everything from herbal supplements, acupuncture and chiropractic treatments but the pain remained constant, especially on cold, wet, rainy days. Then I purchased some Magnesium oil and placed some in a roll-on bottle of Vitamin E leaving about 1/3rd Vitamin E in the roll-on. The strategic area that I applied it was upon my tail-bone from 1L to 5L. It took about several weeks and I noticed a 75% reduction in pain. I've been using it daily for 6 months and notice a tremendous difference. Good luck!
---
Magnets
Posted by Olivia (Ningi ) on 05/19/2023


magnets for Sciatica
I have recently had a bad attack of sciatica come on… I tried many of the therapies, suggested by people on this channel…
Sometimes things would dull down a bit but then they would increase in discomfort… I was getting desperate… I have a set of rare earth magnets, and also a book that talks about the placement of the magnets on the body for whatever ailment you have…the book is called conquering pain…well, there is a section in the book about sciatica….It talks about the placement of the Magnets in a horizontal fashion at the base of the spine. I of course Magnets have a positive and a negative side, and it is very important how they are placed and what polarity is against the skin.The placement of the magnets for sciatica is as follows.
Low down on the spine in the middle is a double stack of Magnets where is the positive side against the skin and these can be placed there where with 3M sticky tape…once that is in place then 2 inches either side of that placement is a double stack of magnets with the negative side against the skin. So, you have a row of magnets, three in a row…and also, they are double stacked, so two magnets stuck on top of each other. All of these Magnets are attached to the body with the 3M. Sticky tape. Once they are on the body they are left in place for at least three days…don't remove them.Within half an hour of placing the magnets on my body I could feel something happening. By the one hour, mark all pain had disappeared. I could sit, laydown and finally get some sleep….It is now day two…and still no pain, it is wonderful. I wanted to share this with people because sciatica is a shocking problem to go through. It is debilitating and disabling.If anybody wants more information about the Magnets and the book you can reach out to me through this website and I am happy to give you more information.
Replied by Gary
(Kitchener On)
05/21/2023

Chris
(Chico, Ca)
05/23/2023

Susan K
(Springfield MO)
05/24/2023

Replied by DiDi
(Oregon)
05/21/2023

Gary
(Kitchener On)
05/24/2023

Replied by Karen M
(Western Australia)
05/25/2023

Replied by Heidi
(USA)
05/25/2023

---
MSM, Cabbage
Posted by Mike (Montreal, Quebec) on 12/18/2011


Last summer I made quite a remarkable discovery about getting rid of a major back pain that affected my left leg. It was later determined that I was suffering from sciatica. In my case the problem was chronic and seem to get worse over time. Then the unthinkable happened to me. It got so bad that one morning I was not able to get out of bed and at that point experienced a major panic attack thinking I had contracted some sort of a disease related to the nervous system. That's how bad it really was!!
The pain was felt constantly in my left leg and would keep me up most of the night for at least a whole week. Even the strong anti inflammatory and pain killer drugs that my doctor would prescribe was having no more effect on me and as a result I had to live with the constant pain. I even went to a chiropractor as an act of desperation and she made it much worse because the slightest pressure applied on my back would cause severe pain mostly in my left leg.
IT IS ONLY BECAUSE OF THIS SITE AND WITH A BIT OF LUCK THAT I FOUND A COMPLETE CURE TO MY BACK PROBLEM. Its now been 5 months since I last had my awful back pains so my self treatment must certainly have worked!!!!
Especially with the fact that in the past 15 years I would not go through a single year without experiencing some degree of chronic back pains.
When I had gone through some unrelated tests using the MRI scanner, I remember the nurse noticing something odd about my back. At that time I decided not to further pursuit this by not asking her what she had noticed about it. To this day I regret I never asked her anything about what she had found.
I now realize that the real problem with back aches is simply the bodies inability to naturally heal itself because of a severe lack of sulfur. IN MY CASE THAT'S ALL IT WAS!!
When I increase my sulfur consumption using supplements and natural food, it took only about 3 complete days before I noticed significant results.
I was shocked when one morning I felt that all the sudden I HAD AN URGE TO STRETCH MY BACK and was even able to lift my left leg up at least 3 feet above the ground.
It seems that what has worked for me is by taking large amount of MSM and RAW RED CABBAGE for a period of 3-4 days.
One of the main reasons I used to keep getting sore back is because of bad sitting posture over very long periods of a time in front of my computer. Also it was because I would stoop often over my car engine for very long periods at a time.
When I hear people experiencing very bad back problems especially related to sciatica then I feel so compelled to tell my incredible story.
I am so happy that my back is now completely cured and can now lead a normal life all thanks to this wonderful site. We are simply just not getting enough sulfur in our diet because as pointed out by many scientists, we tend to overcook our food and furthermore, sulfur is becoming more and more depleted mainly because of our overuse of chemicals.
---
Network Chiropractic
Posted by Nicholas (Edison, Nj) on 08/16/2013


The only time I get sciatica is after emotional stress. Unexpressed emotion flows into the body and lands in the sciatic nerve. It get handled by my chiropractor who practices what's called "network chiropractics". This means he works on the body's neurological network... Applying gentle pressure to release trapped emotion from the nerve. A couple of sessions usually gets the job done.
---
Pain Caused by the Piriformis Muscle
Posted by Dan (Markham, Canada) on 07/15/2008


If you have pain in your lower back called sciatica it may be caused by what is called Piriformis muscle -- this might be the cause. This muscle runs from the outer bone of your hip to the lower part of your spine. In some people the sciatica nerve may run right through the Piriformis muscle. When sitting too long this muscle will tighten and become inflamed, causing the sciatica nerve to cause what is called sciatica. The pain will run down your leg to your foot. the Piriformis muscle is there to help you rotate your leg. When your foot is turned to the right the muscle becomes tight and when you turn your foot to the left it becomes stretched.
Replied by Marie
(Philly, Pa)
10/15/2011

---
Sea Salt
Posted by Kh (Las Vegas, Nv) on 12/01/2013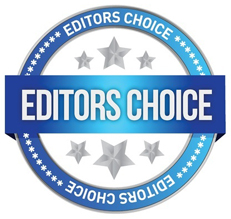 Sea Salt worked for me for sciatica in my left leg. I tried it after reading the Lepore book.
I had been on a low-salt diet because there's a lot of high blood pressure in my family. When I read that I might have a sodium deficiency, I was very doubtful, but I licked my finger, stuck it in a dish of sea salt, and licked the salt off my finger. The pain went away in a few minutes.
At first the pain returned a lot, but I was able to control it every time with salt. Then I started drinking carrot/celery juice and eating a lot more salads, and that seems to have mostly prevented recurrences.
Replied by Eva
(CA)
03/20/2021

---
Shea Butter
Posted by Jeweline (San Antonio, Tx) on 01/05/2011


I have sciatica, my husband has had 4 back surgeries. We've tried everything--finally tried shea butter used it liberally on areas of concern. Shared some with others--and all want to purchase. Give it a shot--at the very least, your skin will be healthy!
---
Slippery Elm Bark Tincture
Posted by Alanna (Fairhope) on 11/26/2021


I had sciatica for about 8 months and nothing helped until I stumbled upon a book called back pain. The book indicated to take 12 drops of slippery elm bark tincture in about an ounce or 2 of room temperature water 3 times a day for about 2 weeks. They said it helps 85% of people and what do u know, it helped me.
---
Stretching
Posted by Jana (Bountiful, Utah Usa) on 06/24/2011


For sciatica, try crossing your legs while standing up and then bend over. This action stretches your hamstring and helps with the sciatica. Hold for about 10 seconds and then repeat with other leg.
---
Stretching
Posted by Piratejenny23 (Sussex, Nj) on 08/16/2009


2 Simple Stretches to Relieve Sciatica
I was doing some exercises that were supposed to help increase energy, and I accidentally discovered this simple exercise sequence that cured my sciatica.
I suffered from sciatica for at least 15 years, once or twice a month, for 3 or more days at a time. I tried chiropractors & all sorts of stretching, supplements, etc; nothing helped. I always felt if I could just "pop" that little gumball-sized spot in my pelvis where all the pain started, I would feel great relief.
So all you do is this: a plank position (like a push-up position) with your feet about 12" apart. Hold for several seconds (it may be difficult). Now look up to the ceiling and lower your pelvis until it's just hovering over the floor, and again hold for several seconds. This position is also known as upward-facing dog in yoga.
Just switch between plank & dog several times. ( I believe the article recommended 3 sets of 4). You can rest by doing downward-facing dog.
If you are not strong enough for this, or can't get down on the floor, you could try this bracing yourself against a wall (remember wall push-ups from gym class?).
It may not "work" immediately. I think it took a couple of weeks, then one day as I was getting into my car, my back "popped"! And I have been sciatica-free for years. If I ever feel that tension starting to build, I just do this a couple of times; I truly truly hate push-ups, but it's worth it.
I gave this remedy to a stranger that I was chatting with at a juice bar, and a couple of weeks later we ran into each other again. I didn't recognize her right away, but she almost knocked me over in her eagerness to give me a hug and thank me! I like to pass this along whenever I can...I hope it helps!
Replied by Elle
(Traverse City, Mi)
12/23/2010

---
Stretching
Posted by Debbie (New Plymouth, Idaho) on 01/24/2009


I have been dealing with sciatica and restless leg syndrome as well as fibromyalgia for quite awhile. My job requires a lot of heavy lifting which irritates everything including my lower back. It is very important to stretch every night before bed to keep the hamstring muscles from tensing up. A couple of stretches that work are
1.- sit on the floor. Cross on right leg over the other with the heel lined up with the knee of the left leg and then twist towards the right. Balance with your arms. Hold for a few seconds and then do it with the other leg;
2.Sit on the floor or in a chair. Clasp your hands over the right knee (leg is bent) and push against your hands and hold. Then put your hands on top of your bent knee and push up against your hands. It seems to align the bones in your hips and work the muscles that are irritating things. Of course you repeat on the other leg.
Replied by Bronagh
(Limerick)
07/06/2014

---
Stretching, Magnesium
Posted by Margie (Sparta, Tennessee) on 12/29/2008


I have suffered with chronic facet syndrome and sciatica for years. At night the pain magnifies when I try to rest. I have found lying on the floor with my legs elevated on the bed or a chair brings relief but nothing compares with the relief obtained from stretching the inner muscles of the thighs. I lay on my back and do the "splits" while supporting my legs on the couch or bed. It is painful at first but I deal with it. When the pain of the initial stretch subsides, I stretch it a little more,etc....The combination of the cold floor, stretching of the muscles, and elevation of the legs help me a lot. I also take magnesium supplements to relax everything...Margie in Tennessee
---