Oil Pulling
Posted by Jimmy (Dallas, Texas) on 05/17/2008


I have pulmonary fibrosis a lung disease that HAS no cure.Yet, since I have been on Sunflower Oil (cold pressed & Unrefined) my lungs within 4 days begain to have a healing effect that even the Doctor's don't quite understand?! What this oil is doing for my Lungs is or has brought back my Breathing as I have never expected. I had Cancer in my right lung and this oil has completely healed it completely... Amen! If you are interested in the healing of your lungs... please go to the health store and purchase one (1) bottle of this oil and place it within your mouth and swish it around until it turns white; spit it out and then brush your teeth and wash your mouth with tooth paste... As well look on the Net for: "Oil Pulling Cure" and learn what it will do for you... Jimmy.
EC: Read all about Oil Pulling here: http://www.earthclinic.com/remedies/oil_pulling.html
Replied by Stuart
Ottawa, Ontario Canada
05/31/2008

Replied by Alka
Gurgaon, India
02/21/2012

Replied by Andrew
Miller, Sd
08/11/2012

---
Pulmonary Calcification
Posted by Sweetdevilwitch (Bandar Seri Begawan, Brunei Darussalam) on 05/17/2011

Good day to you. How are you? I have my yearly x-ray last march, and the result were alarming I got a small pulmonary calcification but on my x-ray last year I dont have any problem. What should I do to get rid this calcification?
Replied by Yriz
Arhus, Denmark
06/10/2013

---
Pulmonary Fibrosis Remedies
Posted by Kk (Delhi, India) on 06/13/2014

My mother has been diagnosed with Pulmonary Edema and Pulmonary Fibrosis. After extensive search, I reached this website and there seems to be a ray of hope. I saw posts from a few like Jimmy Vou and Maureen who have benefited from the alternative treatments. And my questions is related to that only.
My mother has been prescribed NAC-600 (twice a day), Sildenafil (thrice a day) and Diuretic (twice a day). I would like to know if:
1. Aloe Vera Juice, Apple Cider Vinegar and H2O2 treatment can be given in addition to the on going allopathic treatment or not.
2. Can Aloe Vera juice and Apple Cider Vinegar be mixed together and given at one go or need to be given separately.
3. My mother is also experiencing Diarrhea, so will Aloe Vera cause problems as this is considered to act as laxative and may increase this Diarrhea problem.
4. Is Aloe Vera juice what should be given or is it Aloe Vera Oil?
5. As Apple Cider Vinegar acts as diuretic itself, so will it cause problems for my mother as she is already prescribed a diuretic.
If someone can help me with these queries I will appreciate that.
Thanks, Lakhwant
Replied by
Timh
KY
06/14/2014
2109 posts
Replied by Dr Balkrishna Narayan Apte
Currently Al Khafji, Saudi Araia. Permanant Mumbai
11/20/2016

---
Posted by Octavio (Los Angeles) on 10/07/2013

Hello everybody, first of all I would like to thank everymember on this site for sharing their experiences and situations, and recommendations, this definatelly helps other users to have a better understanding about their ilnesses.
My dad suffers from pulmonary fibrosis since 2010, it seems like every time situations gets worse, he gets tired easily, and constantly has to be on artificial oxygen.
After reading posts about similar situations on this site, I saw that many users are relying on aloe vera oil juice and apple cider vinegar, I definitely think this will help improve my dad's health, I just want to know what would be the ideal portions of this two products and what would be the right amount of times to drink it. Please anyone am waiting for an advice, ...
Replied by Mama To Many
Tennessee, Usa
10/07/2013

---
Posted by Joseph (West Bloomfield, Mi) on 07/09/2013

My name is Joseph and I am in search a cure for Pulmonary Fibrosis my Mother was diagnosed with it a few years ago. I am hoping and praying that Hydrogen Peroxide works. I also have a comment too about Beet Juice- it cures high blood pressure, Dr. Oz said so on his show about a month ago or so. May God bless you all! If anyone has actual evidence for healing Pulmonary Fibrosis please contact me.Thank you.
Replied by Leah
Philly, Pa
07/10/2013

Replied by Rsw
Uniontown, Oh
07/10/2013

Replied by Baqir
Islamabad
07/03/2015

Replied by Stacey
Florida
01/13/2017

Replied by Janet
In
01/14/2017

Replied by Kanza
Montreal
06/18/2017

---
Posted by Nikul (Mumbai, Maharashtra) on 04/29/2013

Dear Ted, My Mom has been diagnosed with pulmonary fibrosis 1.5 years ago. She has been taking Pirfenex and other medicines along with natural supplements.
She is on 5Ltr oxygen concentrator 24 hour with Bipap machine and can only maintain 70% of her oxygen when she is walking... When she is quiet it goes up to 87%... She coughs a lot and she is very exhausted when she does her sputum is very sticky and stuck somewhere in throat.
Replied by Joy
Battleground, Wash
04/30/2013

Replied by Pulkit
Faridabad
05/11/2015

---
Pulmonary Fibrosis Treatment
Posted by Lalit (Mumbai, Maharashtra , India) on 06/07/2013

Dear All, Pls help me with providing the permenant cure for the Lungs fibrosis, my mother is suffering from this and every day the pain she has to bear is not possible to see. SO pls is any one is having the permanent cure pls contact with me on : 917350501500. Lalit
---
Serrapeptase and NAC
Posted by Diane (Pa) on 02/23/2017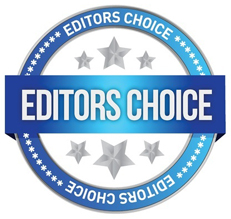 Four years ago I was diagnosed with Pulmonary Fibrosis. One 120,000 units (enteric-coated) serrapeptase (can do this three times daily - must be taken on an empty stomach) and one or two - 600 NAC (taken with vitamin C) does wonders for me. Haven't had an MRI or CT-scan since the initial one. My pulmonary doctor wanted me to have a lung biopsy (to try to figure out what caused it), but that didn't appeal to me. All the scars from working in the deli (friers) have disappeared though, as well as ALL the other scars that I had collected throughout my life-time. Serrapeptase eats away the scar tissue (as well as blockages in arteries), and the NAC thins out any mucus. I'm still here, so something must be working.
Replied by Thomas J
East China, Michigan
03/21/2017

Replied by Diane
Pa
03/22/2017

Replied by Nat
Ca&mo
04/01/2017

Replied by Marla
Quebec
05/24/2017

Replied by Diane
Pa
06/07/2017

Replied by Gertie
Galax, Va
06/09/2017

Replied by Sameerah
Durban South Africa
06/19/2017

Replied by Paula
Denver
07/22/2017

Replied by Natalia
Austin, Texas
08/11/2017

Replied by Trina
Oak Park, Michigan
08/23/2017

Replied by Surin
Trinidad And Tobago
10/30/2017

Replied by Gurvansh
Chandigarh
11/18/2017

Replied by Richa P
Mumbai
12/23/2017

Replied by
Diane
Pa
03/12/2018
3 posts
Replied by Cheryl
Goodyear, Az
03/20/2018

Replied by Gail
Lebanon, Tn
06/11/2018

---
Supplements
Posted by Chris (Seattle, WA) on 12/31/2008

NSIP Pulmonary Fibrosis:
Just diagnosed at mild to moderate stage, but had been taking NAC with Selenium twice a day and also herbal Clear Lungs, very helpful with breathing. I need it in the emergency dose of every 4 hours. The product does not claim to be a cure, but does claim to help breathing and it does and acts quickly as it claims. No side effects. My MD recommended Selenium via Brazil Nuts. My specialist prescribed more NAC, but also Prednisone, Azathioprine,whose side effects sound so horrific it seems I would be sicker than I am now.
The Albuterol spray was given at the testing site, to which I immediately felt ill and had a severe headache. I have severe congestion of the tonsils. Is this usual, the doc thought it was unrelated. I have to avoid wind, fans, forced hot air etc because it sets me off, also I have allergies.Particularly to dust and dairy.
I certainly intend to try your suggestions. Would love any input and advice. Blessings to all.
EC: NSIP = Non-Specific Interstitial Pneumonia
NAC = N-Acetyl-Cysteine

http://www.healingdaily.com/oral-chelation/N-acetyl-cysteine (NAC)-for-detoxification-what-it-is.htm
---
Systemic Enzymes
Posted by Howard (Cessnock, NSW, Australia) on 04/16/2008


I have pulmonary fibrosis and have been treated (without result) by the standard medical method and I am now trying systemic enzymes (dispensed by capsule containing various enzymes combined in a very specific amounts for each of the dozen or so enzymes). This treatment has only been going for 2 weeks and although there are some positive signs it is still too early to make a definitive assessment. For instance, my voice has almost returned to normal and I can now sing once more.
Replied by Tonja
Washington, DC
04/22/2008

Replied by Howard
Cessnock, NSW, Australia
04/24/2008

Replied by Becky
Austin, Tx
10/05/2009

Replied by Eddy Muller
San Jose, California
02/13/2015

Replied by Usha
Toronto, Canada
02/16/2015

Replied by
Timh
KY
02/17/2015
2109 posts
Replied by Maneesh
Noida, India
04/07/2015

Replied by
Timh
KY
04/08/2015
2109 posts
Replied by Septspirit
Texas
01/03/2016

Connie
Florida
07/14/2020

---