Serrapeptase and NAC
Posted by Diane (Pa) on 02/23/2017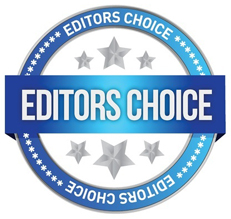 Four years ago I was diagnosed with Pulmonary Fibrosis. One 120,000 units (enteric-coated) serrapeptase (can do this three times daily - must be taken on an empty stomach) and one or two - 600 NAC (taken with vitamin C) does wonders for me. Haven't had an MRI or CT-scan since the initial one. My pulmonary doctor wanted me to have a lung biopsy (to try to figure out what caused it), but that didn't appeal to me. All the scars from working in the deli (friers) have disappeared though, as well as ALL the other scars that I had collected throughout my life-time. Serrapeptase eats away the scar tissue (as well as blockages in arteries), and the NAC thins out any mucus. I'm still here, so something must be working.
---
Laser Therapy
Posted by Andrew Hall Dc (Sonora, Ca) on 08/10/2016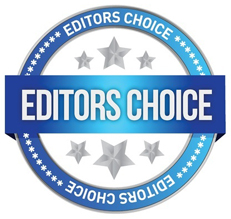 I was diagnosed with IPF 2 1/2 years ago. My very experienced pulmonologist said I would be lucky to make it 5 years. I am a chiropractor and the pulmonologist said it probably started from 40 yrs exposure to xray developing chemical. I'm not convinced of that, but I know I have IPF. I am in a unique position as that I utilize a Class IV laser in my office. I began using it on myself as soon as I was diagnosed. I returned to the pulmonologist a month ago after my third CT scan. There has been no additional fibrous tissue in the lungs in the 2 12 years since starting laser therapy, and my pulmonary function tests have actually improved each time, having had 3 total. My doctor said he has never seen this before in his entire career, where the IPF became static and function improved. I refused prednisone, Esbriet, etc. though I do use an inhaler on occasion.
The laser reduces inflammation with a photochemical process. When treating musculoskeletal problems it heals tissue faster and with less scar tissue. It could be that it is keeping more scarring from taking place, but it is not actually removing it. I still have a cough, but much less frequent and severe. I'm still working and playing hard though looking at retirement fairly soon. I'm 64. The dose with the laser I use is 10 watts, 4 minutes on the front of the chest and 4 on the back for a total of 4800 joules. I started with twice a week for the first month and then went to one treatment per week. I know this is working for me and I feel like I got my future back. If I don't get worse than I am, I can live very healthy for a very long time. My goal is 20 more years. If this post helps anyone else with this horrible disease I will be thrilled. It's wonderful to have hope. Dr Hall
---
Food Grade Hydrogen Peroxide
Posted by Audrey (South Africa) on 11/02/2015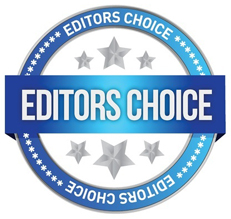 Dear all,
My husband was diagnosed with UIP (Usual Interstitial Pneumonia) in February 2015. Before that for about 2 years he was losing weight and becoming forgetful. After many doctors visits during nothing could be found wrong with him we ended up with this diagnosis. He went onto medication for 1 month and became so ill that within 2 weeks he could not even write. This is a man who previously weighed 82 kg's down to 69 kg's but still very active. My husband made the decision that he was not going to use this medication ever again as it made him so ill. He got this illness due to dust in his workplace.
I started looking for natural remedies and found the Food Grade Hydrogen Peroxide information. I bought it at 35% volume. (This can turn your skin white and lightly irritated - wash with lots of water - but rather use gloves). I diluted the 35% down to 3 % with distilled water and bought nasal spray containers (threw out the medication and washed the bottles and sprays well). Then I started him with the sprays up to 10 times a day and within 3 days his coughing was nearly gone and his chest better.
Then I started him drinking the 35% at 1 drop 3 times a day in a glass of distilled water and worked up to 15 drops 3 times a day but he started feeling nauseous and we went down to 12 drops again. I would also put 5 ml of the 35% into a humidifier (fill it with water) and put it close to his side of the bed during the night. All of this was good but I wanted more. I also started feeding him 3 meals a day with lots of nice things to entice him to eat more and gave him two protein and bulk shakes a day. Then I started looking for a medical doctor who works with Hydrogen Peroxide and believe it or not I found her. She is excellent. She was very impressed that my husband was already using Food Grade Hydrogen Peroxide and she gave him a very good physical but then did something that I have never seen any medical doctor do before. She took a drop of his blood (through his finger like a diabetic would do to measure his sugar) - put it under a microscope and showed us that his wonderful body had started producing a lot of red blood cells which could grab every drop of oxygen that came in to transport it where needed BUT unfortunately the red blood cells were sticking to each other and this could cause either blood cloths or strokes - so she immediately put him on a protocol which included magnesium and b vitamins and 2% FGHP intravenously. My husband started picking up weight and he has painted the house outside, the roof and works hard in the garden. His breathing is fast 22 breaths per minute (I timed him with a stopwatch during the night while he was sleeping a couple of times). (Ha ha I bet you think that I am mad but I am not just anxiety filled stressed and very very concerned about this wonderful man who I have been married to for nearly 40 years). Unfortunately they have now told us that he has honeycombing of the lungs which is fatal and they (the doctors) see this as end stage. My husband is still working in the garden - very hard - putting in sprayers and sawing off tree limbs very high in the trees etc.
Our wonderful doctor has told us that she cannot cure him but that we will handle everything as it happens. In the meantime he picked up weight to 74.7 kg (during a holiday while he was not working so hard and eating very well as I was around him the whole day with food and shakes). He does drink serrapeptase and vit c and alkanizer and MSM powder and as soon as the serrapeptase is up we will start with quercetin bromelain. In the meantime we have had a discussion where my husband chooses quality of life over quantity and instead of crying (although I am very stressed) we enjoy every day that we have.
I hope that this gives some of you with pulmonary fibrosis new hope and or at least something to follow-up on. I myself have a problem with my chest feeling very tight at times and the 3% spray really really helps. God bless you all. If there is anyone that can give me the name of the gout medication to use I will also let my husband give it a try or if anyone knows of anything that will stop or even turn around the honeycombing it will be very much appreciated.
Blessings, Audrey
---