Melatonin
Posted by Art (California) on 02/09/2021 1509 posts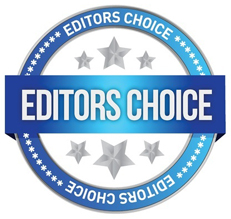 I didn't mention it in the new COPD post on EC, but while melatonin is useful for COPD, it is also useful for Idiopathic Pulmonary Fibrosis (IPF)! Here is a link to the new COPD article :
https://www.earthclinic.com/cures/melatonin-for-copd.html
Here are links to studies of melatonin and IPF :
https://pubmed.ncbi.nlm.nih.gov/29567077/
https://pubmed.ncbi.nlm.nih.gov/30445883/
https://pubmed.ncbi.nlm.nih.gov/26122220/
https://pubmed.ncbi.nlm.nih.gov/16313495/
Melatonin is not a one trick pony and has shown efficacy in multiple health issues, yet doctors seem to mainly prescribe it as a sleep aid! If melatonin could become a patented prescription drug, it would be a blockbuster drug for what ever drug company held such a patent!
Art
---
Melatonin
Posted by Art (California ) on 05/07/2018 1509 posts


There have been quite a few posts on EC about people looking for help for IPF, but I have not seen any posts discussing melatonin and IPF.
Here are some fairly recent studies suggesting that melatonin may offer some help in this area. Melatonin has a very good safety profile and is naturally produced by the human body suggesting a lower potential for adverse reactions. Melatonin is also readily available here in the states and is fairly inexpensive.
http://www.mdpi.com/1422-0067/19/4/1118/htm
https://www.ncbi.nlm.nih.gov/pubmed/26122220
https://onlinelibrary.wiley.com/doi/pdf/10.1111/jpi.12302
http://journals.plos.org/plosone/article?id=10.1371/journal.pone.0097266
https://www.atsjournals.org/doi/abs/10.1164/ajrccm-conference.2016.193.1_MeetingAbstracts.A4169
Given the severe nature of IPF, it may be beneficial to look at as many options as possible and determine their relevance for your particular situation!
Art
---