Biotin
Posted by Kelly (Seattle, WA) on 08/27/2021

★☆☆☆☆
I've been taking 10,000 - 20,000 mcgs of biotin for several years and still have sinus issues. I'm guessing that something else -- in addition to the biotin -- helped Dara, the previous reviewer from 2017.
Replied by Charity
(faithville, Us)
08/29/2021

---
Biotin
Posted by Dara (Boston, Ma) on 01/14/2017

★★★★★
After a 7 year miserable and frustrating battle with sinusitis, my sinuses are now finally, miraculously clear!! My cure is BIOTIN! I was taking it for something else, and as a wonderful side effect, it completely cleared my sinuses! Other supplements have helped here and there, but nothing like the astounding results of Biotin!
I am currently taking 20,000 mcg. The holistic doctor I see puts people on dosages much higher than that for various health issues, so I don't think a high dose is a problem. It took about 3 days for the Biotin to completely clear up my sinuses. If you suffer from this, eliminating wheat & dairy (from a cow - goat is ok) will definitely help, too!
---
Black Seed Oil
Posted by Zafforan (London) on 06/28/2016

★★★★☆
I want to explain how I have cured my rhinitis / sinusitis with black seed oil and the way I did it. I contacted a popular website for black oil who explained to me to put black seed oil on my little finger before bed and rub oil into each nostril. Then when I was was breathed through my nose I felt the vapours in my nasal passages. They told me to do nasal lavage after put oil. It was a very successful as I woke up with clear passage when normally my breathing is blocked and stuffy.rhi If you need help for sinus try this is it working for me too.
Replied by Larry
(Fairfax, Va)
06/28/2016

Replied by Kelly
(Cambridge, Ma)
06/29/2016

Replied by Michael
(Scottsdale, Arizona)
02/06/2017

---
Bromelain
Posted by Nina (Australia ) on 02/11/2021

★★★★★
I suffered sinus inflammation for the last year. I started to take Bromelain in capsules, 2 per day, for the last 4 weeks and yes, it really helps at last.
Zero side effects so continue for another 2 or 3 months in the hope I can stop the inflammation. But it's important to change the diet completely. Zero sugar, flour and so on. No starchy foods, no fruit at all. And a good Cider vinegar daily + 2 stalks of fresh celery.
Replied by Kelly
(Seattle)
08/27/2021

---
Cayenne
Posted by Anurag (India) on 02/17/2016

★★★★★
I snorted a pinch of pepper in both nostrils. BHAM! Within five minutes a lot of mucous was spitted and felt better than even post neti.
Thanks, this was useful for me in the first try. Will keep share the long term effect in my next update.
Note: Mine was a chronic sinus (thick mucous, post nasal drip kind) over 3 decades. Am also experimenting the use of AUM breathing. It is also helping.
---
Cayenne
Posted by Scott (Leland, NC) on 05/03/2009

★★★★★
Cayenne Pepper is curing my sinusitis. Absolutely crazy and I would have never thought of snorting lines of cayenne considering the burn it must deliver, but it works. I've taken some powder(1/6 of a pinky nail) and soaked it in water(1 teaspoon) and use my finger to drop it into my nose. I did it this way so as to get used to the feel. It works just as good causing my sinuses to discharge profusely and thereby loosening all phlegm in the sinus cavity. I feel that in the next few days I will be rid of this thing.
Replied by Robb
(Anchorage, Alaska Usa)
05/12/2011
★★★★★
---
Cayenne
Posted by Ray (Tampa, Florida) on 01/29/2009

★★★★★
For a few years I was getting sinusitis which was dripping into my chest and causing further havoc. It would last several weeks usually and leave me miserable with a low grade fever the whole time.
I had used Cayenne Pepper before but sporadically. I was told (don't remember where) that Cayenne Pepper in liquid form mixed with Fizzy Vitamin C would help clear it up. I purchased some CP and mixed it 20-25 drops into one or two packs of Emergen C and poured approx. 10 ounces of lemonade into the mix and drank it down. The effervessence of the Fizzy C seems to help deliver the cayenne pepper more actively to the mucus membranes. The CP must also kill some of the bacteria that is forming in the sinus cavity and mucus lining.
I usually drink it slowy over a minute or two. It doesn't take long but I begin to expell mucus that seems to be loosened up. During the beginning of a cold or sinus condition I start this immediately and have never had a full or even annoying recurrence in almost 10 years. You can do the same thing with a nasal wash but be careful to use only a partial drop of cayenne with some dead sea salt and water to clear stubborn nasal passages if necessary. I have only had to do it once or twice but it is effective. My wife even used a mild cayenne wash for her eyes when we first met and it helped clear up a stubborn infection. I hope this helps someone as it has helped me many times over the years.
---
Chinese Herbs, Diet, Neti Pot
Posted by Joseph (Boulder, Colorado) on 02/17/2012

Having a chronic sinus issue is torture and I have had one for 4 years after moving into a house with mold. The mayo clinic website describes taking 2,000 biopsies or core samples from chronic rhinitis/sinusitis sufferers, 93% of whom displayed fungal involvement. Fungus is like a bat hanging in the cave of your sinus, and taking diflukan etc may well not affect the fungus because there is no blood-flow to it.
So save yourself a lot of liver toxicity and realize that this is the arena for aromatic herbs, not pharmaceuticals. The formula bi yan pi yan which contains magnolia flower is perfect for swampy sinus, it will not kill fungus, but will alleviate the habitat of mucous in which it thrives. Bi yan pi yan is slightly toxic but not in comparison to over the counter pharmaceuticals, etc, and a break needs to be taken after 10 days, so this is not a 24/7 remedy but will dry a swampy sinus with same efficacy as claritin or benadryl, without side-effects. The only downside is that you have to take frequent doses, say 4 x daily, of 4-5 tablets each time. These are herbs and not pharmaceuticals, so it's a better option.
Also, diet of course is crucial, in chinese medicine swampy sinus is a result of dirty water in the digestion, meaning that food allergies are prevalent esp in chronic cases. I'm using alkalol which is useful aromatic wash in neti pot. Only a capful is required.... Aromatic herbs can penetrate both topically and internally, so bi yan pi yan and other aromatics can address all of the sinuses, not just the maxillary (cheek) cavity... Whilst neti pots are key also. Am about to try dag solution which uses phenolated iodine and borax, which reputedly is very strong.
I will get back with the results. the only reason I still have fungus is because I am breathing it in daily. When I leave it disappears quickly, and I'm about to move. Neti pots are better than the squeeze spray bottles because a gentle gravity feed is more cleansing, yet more time consuming. If you neti in the south please use filtered water and boil it due to the presence of amoebas whom enter the brain through the ethmoidal sinus. This is pecular to southern U.S. only
Replied by Bill
(San Fernando, Philippines)
02/17/2012

Replied by Janice
(Los Angeles, Caifornia)
02/18/2012

---
Cinnamon and Honey
Posted by Arlene (Philippines) on 01/06/2019

★★★★★
I've been suffering with rhinitis for more than 30 years. I was able to solve it by drinking 1TBSP HONEY AND A PINCH OF CINNAMON POWDER IN WARM WATER if possible 3x a day. I also take 1cap of vit c (sodium ascorbate) daily =. 😇😇😇
---
Coconut Oil
Posted by sshz (annapolis, md) on 12/28/2021

★★★★★
I've been dealing with allergies and poor sinuses since 2005. The nasal dryness was as bad as it gets, I was miserable day in and out. I've seen numerous doctors, allergy specialists, ENT doctors and on and on. I was constantly sick..........my latest MRI of my sinus cavities showed an infection deep down at the bottom of the sinuses, which was worse at night and while laying down.
About a week ago I was reading about the benefits of coconut oil and decided to take a few drops and put it deep into my nostrils. I also mix a bit in my netti pot with warm water.
So, I'm using steam, coconut oil drops and the netti pot with warm water and some oil. The improvement has been nothing short of amazing. I even cancelled a doctor appointment I had scheduled for tomorrow.
I'm a new guy of late, my mood is a lot better, and I'm not obsessing over my nasal issues any more. I strongly recommend everyone try this remedy, it's been nothing short of amazing.
Replied by Tina
(Ashburn VA)
06/04/2022

---
Coconut Oil
Posted by Perry (Nj) on 02/26/2017

★★★★★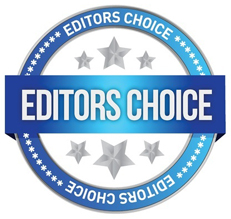 Extra virgin coconut oil swab of the nasal passage relieved my sinus pressure pain as well. I had a constant sinus pressure pain for weeks in the wintertime. I tried saline sprays, antihistimines, allergy eye drops, hydrogen peroxide in the ears. Two swabs of my nasal passages and over 90% of the pain is gone. I think a neti pot rinse with salt and coconut oil would get any deeper residual allergens out. THANK YOU!!
---
Coconut Oil
Posted by Rae (Edmonton, Alberta, Canada) on 10/10/2015

★★★★★
Coconut oil for sinusitis:
I used to get sinusitis once every 2 years since I was a child. I've been using coconut oil every morning in my cup of joe for 3 years & have not had so much as a cold since.
---
Coconut Oil
Posted by Helly (Perth, Western Australia ) on 06/22/2015

★★★★★
Coconut oil for sinus relief:
I melted 1 tablespoon of cold pressed virgin coconut oil and added it to the warm water and salt in my "nasal irrigation kit". The coconut oil came out of the bottle last and I have a pleasant aroma every time I breathe in through my now clear nostrils. I also ate a tablespoon and gave the dogs some too, they love it.
---
Coconut Oil, Saline Rinse
Posted by Shirley (Pensacola, Fl) on 02/09/2017

★★★★★
Giving ALL honor and praise to GOD. I have been struggling for a couple of years with chronic sinus issues. Had surgery, used steroids oral and rinse was like putting a band aid on a cancer. I rinsed with saline and coconut oil 30 minutes ago and praise god a break through. Now I'm drinking it in my orange juice. After my shower I will be rubbing it all over my body.
---
Cod Liver Oil
Posted by Kathy (Ft Laud, FL) on 06/04/2021

★★★★★
I had chronic sinusitis for years and barely could sleep because it blocked my breathing (OBSTRUCTIVE APNEA) a homeopathic Dr recommended Cod Liver Oil (Fermented Cod Liver Oil -Non-Gelatin) and after taking two capsules a day for about 6 weeks, I am no longer having such extreme sinus and respiratory issues. I can breathe and sleep much better. I am no longer drowning in mucus. I hope this can help others.
Replied by Kelly
(Seattle, WA)
08/27/2021

---