Cayenne  
Posted by Ray (Tampa, Florida) on 01/29/2009


For a few years I was getting sinusitis which was dripping into my chest and causing further havoc. It would last several weeks usually and leave me miserable with a low grade fever the whole time.
I had used Cayenne Pepper before but sporadically. I was told (don't remember where) that Cayenne Pepper in liquid form mixed with Fizzy Vitamin C would help clear it up. I purchased some CP and mixed it 20-25 drops into one or two packs of Emergen C and poured approx. 10 ounces of lemonade into the mix and drank it down. The effervessence of the Fizzy C seems to help deliver the cayenne pepper more actively to the mucus membranes. The CP must also kill some of the bacteria that is forming in the sinus cavity and mucus lining.
I usually drink it slowy over a minute or two. It doesn't take long but I begin to expell mucus that seems to be loosened up. During the beginning of a cold or sinus condition I start this immediately and have never had a full or even annoying recurrence in almost 10 years. You can do the same thing with a nasal wash but be careful to use only a partial drop of cayenne with some dead sea salt and water to clear stubborn nasal passages if necessary. I have only had to do it once or twice but it is effective. My wife even used a mild cayenne wash for her eyes when we first met and it helped clear up a stubborn infection. I hope this helps someone as it has helped me many times over the years.
---
Chinese Herbs, Diet, Neti Pot  
Posted by Joseph (Boulder, Colorado) on 02/17/2012

Having a chronic sinus issue is torture and I have had one for 4 years after moving into a house with mold. The mayo clinic website describes taking 2,000 biopsies or core samples from chronic rhinitis/sinusitis sufferers, 93% of whom displayed fungal involvement. Fungus is like a bat hanging in the cave of your sinus, and taking diflukan etc may well not affect the fungus because there is no blood-flow to it.
So save yourself a lot of liver toxicity and realize that this is the arena for aromatic herbs, not pharmaceuticals. The formula bi yan pi yan which contains magnolia flower is perfect for swampy sinus, it will not kill fungus, but will alleviate the habitat of mucous in which it thrives. Bi yan pi yan is slightly toxic but not in comparison to over the counter pharmaceuticals, etc, and a break needs to be taken after 10 days, so this is not a 24/7 remedy but will dry a swampy sinus with same efficacy as claritin or benadryl, without side-effects. The only downside is that you have to take frequent doses, say 4 x daily, of 4-5 tablets each time. These are herbs and not pharmaceuticals, so it's a better option.
Also, diet of course is crucial, in chinese medicine swampy sinus is a result of dirty water in the digestion, meaning that food allergies are prevalent esp in chronic cases. I'm using alkalol which is useful aromatic wash in neti pot. Only a capful is required.... Aromatic herbs can penetrate both topically and internally, so bi yan pi yan and other aromatics can address all of the sinuses, not just the maxillary (cheek) cavity... Whilst neti pots are key also. Am about to try dag solution which uses phenolated iodine and borax, which reputedly is very strong.
I will get back with the results. the only reason I still have fungus is because I am breathing it in daily. When I leave it disappears quickly, and I'm about to move. Neti pots are better than the squeeze spray bottles because a gentle gravity feed is more cleansing, yet more time consuming. If you neti in the south please use filtered water and boil it due to the presence of amoebas whom enter the brain through the ethmoidal sinus. This is pecular to southern U.S. only
Replied by Bill
San Fernando, Philippines
02/17/2012

Replied by Janice
Los Angeles, Caifornia
02/18/2012

---
Coconut Oil  
Posted by Perry (Nj) on 02/26/2017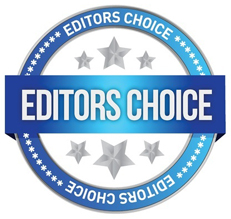 Extra virgin coconut oil swab of the nasal passage relieved my sinus pressure pain as well. I had a constant sinus pressure pain for weeks in the wintertime. I tried saline sprays, antihistimines, allergy eye drops, hydrogen peroxide in the ears. Two swabs of my nasal passages and over 90% of the pain is gone. I think a neti pot rinse with salt and coconut oil would get any deeper residual allergens out. THANK YOU!!
---
Posted by Rae (Edmonton, Alberta, Canada) on 10/10/2015


Coconut oil for sinusitis:
I used to get sinusitis once every 2 years since I was a child. I've been using coconut oil every morning in my cup of joe for 3 years & have not had so much as a cold since.
---
Posted by Helly (Perth, Western Australia ) on 06/22/2015


Coconut oil for sinus relief:
I melted 1 tablespoon of cold pressed virgin coconut oil and added it to the warm water and salt in my "nasal irrigation kit". The coconut oil came out of the bottle last and I have a pleasant aroma every time I breathe in through my now clear nostrils. I also ate a tablespoon and gave the dogs some too, they love it.
---
Coconut Oil, Saline Rinse  
Posted by Shirley (Pensacola, Fl) on 02/09/2017


Giving ALL honor and praise to GOD. I have been struggling for a couple of years with chronic sinus issues. Had surgery, used steroids oral and rinse was like putting a band aid on a cancer. I rinsed with saline and coconut oil 30 minutes ago and praise god a break through. Now I'm drinking it in my orange juice. After my shower I will be rubbing it all over my body.
---
Cow Ghee, Fluids, Avoid Junk Food  
Posted by Anonymous (Mumbai, India) on 02/14/2008


Hello all, I came across this site while searching for home remedies for Sinusitis. I have been suffering from sinus problem since years now, my doctors had prescribed antibiotics, sometimes steroids and all this has been successful in giving a temporary relief. The problem would starts again after a while. This had been going on for 5-6 years and had developed into a major problem.
Some months back, I had a major sinus problem. It was a horrible experience, and had to even quit my job and take a break of almost 6 months. I am much better now; follow certain precautions that have helped me to recover better. I wanted to share these with you,
First of all drink plenty of fluids, avoid junk food, sweet, fried, fatty diet. Strictly avoid cold stuff... say drinking cold water, eating ice cream, etc. and exercise. People with sedentary lifestyle (going to office in ac cars, sitting in the chair in front of computers all day) are prone to colds and related ailments. Regular simple exercise like brisk walking for 30min everyday can benefit greatly. Inhaling steam and gargling with warm salt water (1 glass hot water half spoonful rock salt, disinfected with alum) are harmless and soothing.
I have been practicing yoga (pranayam: kapalabhati, anulom vilom, bhramari) which has helped a lot. There is a very effective therapy, however it is not recommended by doctors, My personal experience till now has been great, however please try at your own risk:
Take pure cow ghee (ghee made from cow's milk is said to have medicinal property, plz do not use buffalo ghee or any other) Heat it till its luke warm (NOT HOT), and put two drops in each nostril, breathe quickly and deeply, or snuff quickly. Practice this while going to bed, lying down with a pillow under your neck-shoulders, with head tilted and rested on the mattress in inverted position. Stay in the same position for 3-5 min and then go to sleep in normal position. One may/ may not start sneezing after a while. Practicing this (only) once daily, consecutively for 5-7 (maximum) days or for a day or 2 (as required) greatly helps in relieving sinus related headaches and draining the sinuses.
And for people, who sit constantly in front of computers, please take frequent short brakes. Try eye exercising, stretching exercises and adjust your workstations to correcting your body posture.
Sorry for the extremely long post.
---
Detox  
Posted by Fauna (Bukit Mertajam, Penang, Malaysia) on 04/05/2013


Thank you earthclinic and everyone who has shared his/her healing experiences. I have just had a sinusitis relapse (last bad one was in 1997) and a real mean one. I have to admit that the root cause for my sinusitis was stress, feeling depressed and low spirited. I tried the remedies posted on earthclinic - hydrogen peroxide, diluted it as instructed, flushed my nose. That was a painful experience. It brought out a lot of disgusting mucus, and I could breathe ok and slept well that night. Only that the next day, my nose started to be runny again. At the same time, I was taking a tablespn of ACV/lemon juice/honey mixture (of 2 tablespn each of ACV, lemon & 1 tblspn of honey) in warm water. That helped clear the slimy feeling in my mouth, but my nose continued to drip.
Then I went for an accupressure session. During the session, I had to interrupt my therapist 3x to clear my dripping nose. As I chatted with her, I then remembered that in one of my research reading of meridien/accupuncture points I learnt that the accupuncture points to treat sinusitis are the GV (governing vessel) as well as the LI (large intestine). This makes a lot of sense that I need to clean up my bacteria infested LI and colon. By doing a 7 day juice n coffee enema detox, 15 years ago, I cured my sinusitis. Also, I was given some TCM to further assist the healing. That night, possibly a healing reaction occuring, my nosy dripped more snot and I coughed more phlegm until I fell asleep.
The next morning day I made up mind my to start cleansing my internals - started with an OP with sunflower oil; prepared my enema coffee, washed my enema bucket with hydrogen peroxide, down a cup of ACV/lemon juice/honey warm drink and a 2nd drink adding a teaspn of colon cleanse powder spirulina. Half an hour later I did my coffee enema adding a teaspoon of ACV into the coffee before the enema. An enema is a quick way to relieve pain, discomfort and a quick fix for down moments, but I have to admit it can be addictive! I definitely feel much better after the enema. For the whole day, I watched my diet, no dairy, no fried foods, continued with the colon cleanse, OP and reluctantly did another hydrogen peroxide flush. Will continue this regimen for the next 3 days n up to 7 days if needed.
I hope the information I have shared here will help in one way or another. BTW, I'm 50, mother of 3 and haven't touched antibiotics for the last 15 years. Life has been full of challenges but it's been good! :)
In conclusion, just doing one therapy is insufficient to cure. A combination of therapies works better especially when the immune system such as mine is sluggish and the bacteria is persistent.
---
Posted by Tom (Chicago, Illinois) on 01/02/2010

Chronic sinusistis is often fungal/yeast as stated above. Fungus/yeasts attach themselves to heavy metals so if you have mercury fillings this could be contributing to sinus problems. After fillings are removed and chelations are done, sinus probems most often disappear. Consult a wise holistic doctor and forget about taking those awful drugs from ENTs.
Also, very important - wheat and dairy are often culprits. Get a good blood food allergy test from a holistic doctor.
---
Diet Change, Sleep Method  
Posted by Douglas (Santa Monica, Ca) on 09/15/2012


After months of battling chronic sinusitis, I found a few things that have helped alot. First, I eliminated fungul friendly foods. (Sugar and white flour are about the worse. ) Next, I learned to sleep only on my back or sides; earlier I always slept on my tummy and this caused more congestion. Finally, after lots of research and findings on my own; I no longer try to blow or clean out my sinus---for that very act is taking over a process which the body is perfectly able to do on its own. I hope this helps.
---
Eliminate Bananas  
Posted by Cherylee Powell (Johannesburg, South Africa) on 06/03/2013


I have suffered with really bad sinus for over 2 years. It has been getting worse and worse to the point that I could not even smell or taste anything for over a year! I was in my local Dischem chemist looking for yet another cure when the sales assistant asked me if I ate BANANAS???? Bananas??? She said I should just try cutting them out for a month. Well, I had already cut out dairy, wheat, sugar all to no avail so it was worth a try.
It's been over 6 months now and no more sneezing, sinus and my taste and smell have returned!!!! JUST AMAZING!!! It's apparently NOT the actual Banana that causes the sinus allergy.... But the gas they use to artificially ripen the Bananas!!!
---
Eliminate Dairy  
Posted by Robinchd (Vero Beach, Fl, Usa) on 09/03/2011


I have suffered with sinus infections since I was in my 20's so off and on for approx. 40 years.
I recently started wondering if I could be allergic to all dairy, as after eating ice cream I cough and have phlegm for 20 minutes or so. It took a week or so, but since I have not had any dairy the coughing and post nasal drip has completely stopped, and my sinus' have not bothered me at all.
I think if people suffering with sinus infections can give up all dairy (it's not easy), but the reward of alleviating sinus problems and sinus infections is so worth it.
Replied by A
Ny
09/04/2011

Replied by Dianna
Austin, Tx
09/06/2011

Replied by Robert
Katy, Texas
12/19/2012

---
Enzymes, Hcl  
Posted by C (San Francisco, CA) on 11/18/2007


I have suffered from sinusitis for years. I gave up dairy, eggs and wheat and that seemed to help, but still had occasional outbreaks. They increased in duration until I was in a constant state and extremely miserable. It affected my ability to get out of bed in the morning. I was becoming increasingly depressed. I finally consulted a homeopath, and the remedy rid me of symptoms for a period of about eight months. I felt this was significant considering I had suffered for more than 2 years with persistent daily debilitating symptoms.
But then the sinusitis came back after a head cold. I am a psychic and sometimes I get psychic information in dreams and sometimes I use meditation. One day I fell into a deep trance and I saw myself cutting into a pineapple and taking a slice and eating it and feeling significantly better. I then heard a voice inside me say, "The reason why you suffer from sinusitis and from heart pain (recently I had developed heart pain) is that you have congestion from undigested protein in these areas. If you eat pineapple you will resolve these issues." I came out of the trance quite intrigued and went online and found out that pineapple--or actually the enzyme found in it, bromelain--is used in the treatment of sinusitis and is supposed to prevent problems with the heart. I called my sister, who is an alternative nutritionist and told me that the gut and sinuses are interconnected. She said my heart pain was probably "heartburn".
She said that a lot of sinus problems are due to insufficient enzymes and potentially insufficient HCL as well. I immediately started eating pineapple nearly every day and noticed a significant reduction in my symptoms. My heart pain cleared up and furthermore I noticed my mood was a lot better too. I decided to take enzymes as well and I find that this is even more helpful. Also, the raw pineapple was starting to affect me adversely in some ways. I would recommend that others look into the enzymatic approach. My sister says many people in this country are deficient in enzymes (as cooking and irradiation of food destroys them) and that insufficient HCL can actually cause heartburn.
Replied by Julie
Bendigo, Australia
02/02/2009

Replied by Lou
Tyler, Tx
09/12/2011

---
Eucalyptus Oil  
Posted by Hdbluse (Ocala, Florida) on 02/07/2010


The best cure for sinusitis that I have found is to use a few drops of Eucalyptus oil in a personal steamer/inhaler. Works like a charm after 2-3 10 minute treatments.The eucalyptus oil can be found at most pharmacies and is usually just a couple of dollars for a bottle.
---
Fennel, Flax and Fenugreek Seeds  
Posted by Alexandra (London)


Just commenting: no idea about the tomatoes for sinusitis but will pass it on. Always avoid dairy products when you have any sinus congestion of any kind. This helps--plus try a infusion of a mixture of these herbs, readily available fennel seeds, flaxseeds (aka linseeds) and fenugreek seeds. Mix equal parts of each seed. It's really up to the person how much of each seed they buy and how long they are going to be taking the combination. It's a combination I keep around. I tend to mix up a 1/4 cup of each seed and mix them into a jar and keep them in a cool dark place until they are needed. When needed place a heaping teaspoon of the mixed seeds into a mug of boiling water. Allow to steep, or infuse, whatever you call it, then stir, (sieve if you like or better, eat the seeds) then drink copious amounts. Really does the trick for any congestion lung and sinus.
---