Clove Oil
Posted by Lemure (New York) on 01/22/2019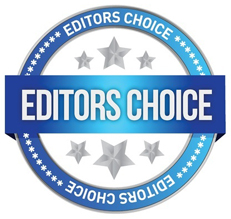 I have face moles and I have tried all the mole remedies. They all seem to work, but it takes too long and I look like hell doing it. With the Iodine treatment, the mole shrunk, but it was so messy and ugly, ugh!
Then I tried Clove Essential Oil and it worked! I had a HUGE mole by my eye (bigger than a pencil eraser) which is almost gone after 1 week! SO FAST! All the other treatments seemed to take forever...
What I did was put 1 drop of undiluted Clove Essential oil on the mole, then mix 1 drop Clove with one drop of carrier oil and put that on a round band-aid and I kept that on the mole to keep it wet. (Keeping it wet keeps it from scabbing and makes it shrink more quickly.)
I remove the band-aid and do this same treatment daily - maybe 4-6 times per day with the clove oil straight, then half and half on the bandaid, and I slept with the band-aid, too. Only removed it for showers and then put it right back on.
Do not use more than 1 drop straight and always put the carrier oil on after! Otherwise it can burn you. I have been doing this same thing on tiny moles, without the band-aid - and those shrink too, but more slowly. The only trouble with this method is I got a scab where the band-aid touches my skin. Ive been applying lemon salve to the area before I put the band-aid on, so its not so bad, but I can see that discouraging others.
Get some salve before you start! All together, I bought: Clove Essential Oil, Lemon Butter Cuticle creme (I use as salve for everything, great stuff!), Maracuja oil as a carrier oil, and a box of round band-aids.
The moles that I have removed with this method shrink down to pore sized bump and the dark end just pops off like a black head; its very odd. I keep applying it to the raised bump that is left until there is nothing there.
---