Menthol, Thymol, Camphor, Ecualyptus, Tea Tree, DMSO  
Posted by Robert (Naples, Florida) on 01/05/2008


The question of whether Vicks Vapo-Rub works on toenail fungus was the subject of a University of Michigan study about a decade ago. Their conclusion was positive; they isolated the specific ingredients that worked, and received U.S. Patent 6,361,785 (look it up to see the results of the research).
Also note that 90% of toenail fungus is caused by four dermatophytes that are the same culprits in athlete's foot and jock itch. (Therefore, to prevent re-infection, one must get the fungi everywhere - nails, feet, & crotch. Also change towels regularly, and don't dry your feet first, then transfer the fungus to another place.)
The formula (based on the research study, (which I've adapted for a more natural cure) is: 1 part Menthol oil
1 part Thymol oil
1 part Camphor oil
1 part Lemon Eucalyptus oil
1 part Tea Tree Oil
5 parts DMSO
5 parts Aloe Vera
5 parts Rubbing Alcohol
(the oils can be bought on e-bay, DMSO in a health store)
Apply twice a day to nails and feet. I've suffered from this vexing problem for 40 years, as did my mother and grandmother. It works.
Replied by Ellen
Redwood Shores, CA
01/06/2008

Replied by Robert
Naples, Florida
01/20/2008

Replied by Ellen
Redwood Shores, CA
01/21/2008

Replied by Robert
Naples, Florida
01/22/2008

Replied by Amanda
Gainesville, FL
09/18/2008

Replied by Patty
Sioux Falls, SD
01/19/2009

---
Mold Exposure Recovery Remedies  
Posted by Doreen (Freeport, Ny 11520) on 07/09/2013

Please help. Can u simple put down what I need for myotoxins I see your list but where do I get it all the strange suppliments? headache forget everything voimiting. This if from hurricanne flooded home. I'm deathly ill think I'll die soon. I am worried to take the A/baths but hitting the pool maybe chlorine will help. The supplements get so crazy My brain doesn't help.
Please simplify this ex: take 500 g's of this or that. I have to say I'm not in the position to move. I have done the remediation but forget it.. I smell it everywhere. Fogger helped a little, Bio Cide Bombs helped a lot. Everyone buy them if you can't leave. It will help. I'm just swallowing the mother load vinegar by the cup everyday.. Also the garlic whole. I have bought all this stuff on line but I am no better. Yes I'm known as The crazy Mold Lady in my family and town hurts so bad.. Work too:( I have seen 7 doctors /cause and effect thank you Sandy and the ever changing shore line.. help!
Replied by Trudyg
07/10/2013

---
Mold in Your Building  
Posted by Gertie (Alabama, US) on 04/19/2014

My workplace flooded. After a week, they let us in to remove important/personal items. I had a stack of documents w/ red mold growing on them that I had to box up to send to be dried. I most certainly was exposed to mold of all sorts. How do I make sure I don't get a reaction? I'm sure some moldy items are now in our new location; don't know that there's any way to prevent that. I have wiped down all the surface that I can, but I can't control the other folks. What should I do to protect myself and detox what has already entered me?
Replied by Lemon
Texas, US
06/17/2014

---
Posted by Nicole (Chicago, IL) on 03/30/2008


I wanted to say that if people have extremely chronic respiratory or nervous conditions, they ought to find out if they are living or working in a moldy building. Nothing cures that but getting out or fixing the problem in the house!
Replied by Renee
El Dorado, KS
09/18/2008

Replied by Joyce
Joelton, Tn
09/20/2008

---
Multiple Remedies  
Posted by Faithjoy (Wash) on 08/25/2016


Black Mold and Heavy Metals Mega fast Detoxification
First off, detoxification is long process especially with mold. Some people feel better within weeks, for others, it may take over an year it depends on how long the exposure was and the types of mold that you were exposed or the level of heavy metal and the types of metals.
Mold poisoning has a genetic piece to it some peoples, bodies cannot tag toxins and get them out of the body. About 25% of the people's bodies do not recognize toxins, so the toxins keep recirculating, and the toxins level increases. The body goes haywire and begins to switch off things and switch on things. It can be most unpleasant, to say the least. It can make you so sick and it can be fatal. It is best to work with a doctors that are specialized in the area of heavy metals and mold, because you will get nowhere with regular medical doctor.
A few things I have learned;
Clay baths really decrease heavy metals and it also helps with mold.
Cilantro juice daily is the greatest chelator ever.
For people that are not getting well from mold poisoning, it might be related to sinus I saw three ear, nose and throat doctor smear test revealed I was fine. I even had sinus surgery they sent stuff to the pathology nothing was found. The ND mold specialist told me I need a deep nasal smear I was positive for MARCONS, an antibiotic resistant staph this is very common for people that have had mold exposure. For mold exposed people this is very common and you will no get well until you get treatment for it. It took four years to finally find someone that figured this out I was wheezing and it all stopped after I got treatment. There is also a biofilm piece to the sinus issue so it can all be treated.
Detoxification is based on Dr. Yu work they used to detox military and the 911 firefighters.
Fat tissue is where the toxins are stored, this fat is your body's intelligence at work, it stores to deal with later when the system is not overwhelmed and it is not going to stress the body. The average person has more than 500 'Äď 1,000 times higher levels of toxic chemical in the fat than what is revealed in their blood serum
Niacin opens the fat tissues, fat cells and it opens and release the toxins it is like taking out the garbage.
Fat is much more toxic by 150 times than your blood serum. Now that the toxin has been released from the tissues and cells, the detoxing with sauna and activated charcoal begins.
The sauna and charcoal or clay are very, very important. If you did not do this the toxins would be recirculation and reabsorbed into the body this is what you are trying to avoid.
This detox will also help with brain fog and just overall health. Dr Yu suggests that people should do this regularly two times a week. I do it daily because I have mold poisoning also known, as mycotoxin illness or sick building illness
You take niacin which is B3 make sure it is good quality and take it with a piece of fruit or something small it is easier on your stomach.
Begin by taking niacin 50mg you wait 20 minutes and then you exercise for 20 minutes this gets the heart rate up and sweat.Then you sauna for an hour I started with 30 minutes. The sauna temperature should be 130 to 140 the preferred sauna is the low or no emf sauna infrared sauna once you are done with sauna take two activated charcoal with a glass of water this will grab all the toxins that are stirred up and take a shower to rinse away all the toxins, I used a soft loofa brush to gently scrub my skin while in the shower this helps in the detoxification process.
Regarding niacin dosage: Start at 50mg and work your way up to 200mg. For the severely ill gulf war soldiers and firefighters, they used 5000mg. Of course this was under doctor's supervision. Niacin makes you feel flushed, prickly, and, itchy feeling that is normal it is known as the niacin flush. Some people take a cold shower it makes the body feel better. As all things use good judgment if it makes you feel too itchy or uncomfortable stay at 50mg and you want to make sure your not allergic to it. With so many odd fillers in vitamins just be sure that your aware of the difference between niacin flush and an allergic reaction.
My friend thinks after a couple weeks niacin flush, disappears, the other thought on this is that you keep reacting this way because you are toxic. And once you have cleaned all the toxins out then you will no longer react. Also, few hours after you have taken the charcoal it is best to take minerals, electrolytes, some people drink coconut water This is important as well take a mega vitamin B supplement with a focus on the A. B, C, D E, lecithin.
I also do a coffee enema with non-mycotoxin pure coffee a three times a week to help detox.
If you're an undermethylator, skip the niacin and meet with specialized doctor to come with an alternative plan.
Replied by Robert Henry
Ten Mile, Tn
08/27/2016

Replied by Faithjoy
Wash
09/01/2016

Replied by Karen
Nyc
09/01/2016

Replied by Faithjoy
Wash
09/08/2016

---
Posted by Mekiri (Usa) on 03/03/2016

For mold the best thing is to stop all sugars. Eat raw foods that are organic. Eat lots of green vegetables and make sure they are rinsed with white vinegar. Look for a detox regime that will help get rid of mold. Wash all clothing, sheets and towels with an odor eliminator and get a good quality air cleaner for the home. Get a water purifier for your shower and drink bottle water that is alkaline. Take supplements that will strengthen your immune system, that's key. Drink some organic chlorophyll follow instructions on bottle. Soak in Epsom Salt and with a little ACV. I hope everyone gets some relief. Prayer helps too and getting close to God.
---
Posted by Victory (Chicago) on 08/23/2013


For two years, I was so sick nausea, sore throat, rash, dizziness, chronic fungal sinus infection, burning, dry eyes exhaustion, wheezing, heart palpatations and shaking trembling feeling like I many I thought I was goner. I saw over 60 doctors I did not know that doctors are not trained in detecting mold poisoning, nor do they test for mycotoxins .
If your ill and no one can find the cause it can be your house . Our 4 year old dream home became a nightmare home, we had a hidden leak one day I noticed a crack in the sheet rock the plumber must of forgot to put the two pipes together a quietly totally invisible leak for a long time! Specialist were hired they fumigated and began fixing the damage. It was serious they wore hazmats suits! They found Stachybotrys, penicillin and hyphae. This is straight from intergrative MD told us to move out of our home even if we had to live in tent or rent a motorhome. We were blessed by God to have our condo to go to. We took the full mycotoxins test the only lab the does this nationally is in Texas We were told not to take anything with us because we could cross contaminate the new enviroment . We were put on natural Gamma detox which is 1/4 tsp zeolites/bennonite clay (carries the byproducts out of the body) 2 times a day , Mycotoxins inhibitor 10 drops of Mycotoxins inhibitor 3 x times and I also drink 1/8 tsp borax in liter a water drink throughout the day and I bought these homeopathic borax pellets and put one in my neti pot let it dissolve add sea salt, baking soda and sterlized water then really flush my sinuses by holding one nostril shut and breathing in the water until it the water comes to the back of your throat this really works to clean and kill the fungus in my sinuses this worked well for me We also took detox complete, and caprylic pills or you can take fresh virgin coconut oil a couple 2 tsp 2 daily make sure that the coconut oil is made from fresh coconuts NOT dried coconuts since dried had has mycotoxins in it . Also milk thistle helps the liver clean out the body drink lot's of water. Anyhow it takes a few months to feel better but eventually you do, this sort of ordeal forever changes your view on life.
Replied by Beth
Nj
09/25/2013

Replied by Carmen
Los Angeles California
11/04/2013

Replied by Ladon
Oklahoma City
11/20/2013

Replied by Victory
Chicago, IL
06/17/2014

Replied by Victory
Chicago, IL
12/21/2014

Replied by Mike
Little Falls, Nj
03/04/2016

Replied by Victory
Chicago, Ill
04/15/2016

Replied by Victory
Pdx
04/18/2016

---
Posted by Niomi (Ca, Usa) on 06/30/2013


Due to respiratory problems, I was allergy tested and came out positive for Aspergillus and Penicillium molds. In order to get a handle on the problem I had to address both the house and my physical health.
The first step was to stop the spores in the interior of the house. To do this we (and the pets) left the house while we ran an ozone generator on high for three days, and then aired it out well.
We then brought in a mold sniffing dog to detect where the mold was coming from, as there was no visual appearance of mold. The dog alerted to three locations in the house which were remediated by professionals. We also installed a PureAir purification system, and periodically run the ozone when we're not in the house.
To address my health, I started taking probiotics, MSM, DMG, Ester C, and Vitamin D during the day, and periodically activated charcoal just before bed. I also started drinking A LOT more water... Up to 3 quarts a day. In addition, I have done a total of 12 sessions in the Life Vessel.
All of this has been expensive, but I am MUCH improved and feel healthy again! I am now exploring mold allergy desensitization.
Replied by Niomi
Ca, Usa
06/30/2013

Replied by Trudyg
07/01/2013

Replied by Beth
Nj
07/05/2013

Replied by Bobbieb
Ny
07/28/2015

---
Posted by Frederick (Davenport, Iowa) on 02/27/2012

Hi, I have been reading and experiencing this symptom, not sure how I got it. I work in a grocery store, I have been in 2 abandonded houses and a dirty basement that are at the apartments I manage on the side. I also took 100 years of wall paper off my walls and re did the original plaster. I used 2 cups of bleach to disinfect, peroxide to open pores, borax to clean, and epsom salt to sooth an provide sulfur in a tub of hot water for 30 min. With a window vented and air dried. I found this topical containing 50% permetherin liquid with aloe and lanolin. It is for repelling flies, ticks and stuff. So far I feel good tonight I have tried tea tree oil and dermatitis creams and bag balm w/ sulfur. And a bleach water spray down which helped. I had also tried vinegar diluted and all that seemed to do is burn.
---
Posted by Emi (Sarajevo, Bosnia) on 12/26/2011


Hi! I am also a mold victim, and have got allergic bronchopulmonary aspergillosis that has no cure. I have found remedy for my brain fog though, and I feel ok regarding that nowadays. You are lucky if that is all u feel ;-) I take B12, grapefruit seed extract, vco, kelp, B complex, vitamine c, oxygen, neem, nettle (GREAT FOR ALLERGIES!) d3, quarcetine, lysine, larix, probiotics, magnesium citrate and dandelion for liver to cope w/ the toxins. I actually take much more stuff but this I took in the beginning and it helped w/ brainfog along with the moving out of the hell hole as well as the air purifier! Good luck.
P.S. Also Niacinamide.
---
Posted by Zack (Vic) on 12/20/2011

Hey everyone I need some help, I'm suffering from a mold sickness causing hair loss and starting get slightly blurry vision. I'm currently drinking borax, washing my hair with borax, and taking vitamin D3, Zinc, selenium forte, chromium, flaxseed oil, vitamin C ascorbate and now I just bought oregano oil, and I also received sublingual drops to desensitize myself from mold.
Is it safe to add oregano oil and the sublingual drops to the stack of vitamins I am currently using?
---
Nystatin  
Posted by Max (Chemainus, Bc Canada) on 11/30/2011

Thank you for the informative information regarding fungus and mold removal (internal and external) will follow up with your suggestions. curious I am though years ago a physician friend suggested I might have yeast build up (too much wine- he scoffed) his past included research on nystatin which he recommended I try. A diligent dietary regime followed, for 6 weeks culminating in the most violent headache, while out canoeing, I have ever experienced. Expected, warned by my friend but forgotten that day it was due he said to yeast die off in the brain the final frontier he used to joke. I never felt better following his "treatment"
My question would nystatin work for mold as well?
Replied by Tug
Denver, Colo
12/27/2011

---
Oregano Oil  
Posted by Carissa S. (Buffalo, New York) on 08/11/2015


Hello! I couldn't help but notice the testimony on here pertaining to internal mold removal and which products to use.
To make a long story short, I had to leave an apartment due to horrendous water damage and mold. I was a tenant for six years! The last week there was fairly hellish. I awoke early to feel something heavy and inflamed on my tongue. Lo and behold, it was my right tonsil.
At the emergency room, I was diagnosed with viral pharyngitis. It took quite a few days for the steady decrease in size but it hasn't returned to its normal size. My anxiety was through the roof (in a way that I haven't experienced) and then my digestive track went crazy. Its true that the stress was high but I hadn't dealt with these issues ever!
After practicing yoga daily (which quenched a great deal of anxiety) and preparing various herbal teas, I was still at my wits end. A gentleman on this forum admitted to many of my issues and suggested Oil of Oregano. My family is very much into natural healing and upon hearing testimony from my grandmother, we purchased a bottle. The initial dose was very fast acting. My throat opened up and I could swallow normally. The nasal passages opened like flood gates. I felt like I had a head transplant. Don't give up or fret for those of you on the brink.
Oil of Oregano has many medicinal uses. (Please be advised not to use it if you are allergic to the mint family).
---
Posted by Sammy (San Antonio, Tx) on 12/24/2009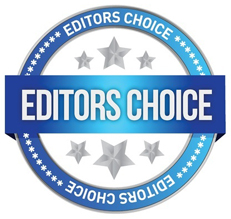 Oil of Oregano after 3 months long nightmare
May of 2009 it started with sore throat and nasal congestion. 7th day i started feeling just fine. 8th day i woke up with a major sore throat then following 7 days i had chills (no fever) diarrhea, coughs, stabbing feeling all over my body. Then i went to see a doctor (no insurance) he said that my tonsils are infected so i have to take antibiotics and for hardship breating he gave me steroids. 4 days later tonsils still swollen and i cant breathe also diarrhea is full throttle. i was drinking 5-6 quarts of water every day. 19th day i went to see same doctor. listened to my lungs, ordered x-ray which came out clean and he told me that i am ok. BUT I WASNT. For diarrhea he diagnosed me with IBS (irritable bowel syndrome) 6 days passed and my symphtoms are same but not getting worse.25th day i went and bought a humidifier for my room hoping to be able to sleep better. and also i wanted to close the a/c vent in my room. Right at that point I FACED THE REALITY. MOLD!!! my a/c vent was black in color. Very next day i called a company that tests homes for molds. Results came back in 3 days after i spent $400. my a/c unit had Aspergillus (high levels),Cladosporium (elevated levels) Penicillium (high levels). i went to see the doc again. he told me that its like impossible to prove that my health is bad because of those mold species.And addition to that he told me that skin prick test for this issue is expensive and i dont have insurance so he told me to just rest and pray that i will get better on my own. For the following 2 months i started getting worse. I quit my job. I was hopeless.
Then i read it somewhere on the net that OIL OF OREGANO will do the trick. I cut of eating anything that has yeast and started taking 4 oil of oregano capsuls every 8 hours and taking 1000mg vitamin c every 8 hours.Sublingual B12 25 drops everyday. 2nd day diarrhea gone. 7th day i am almost back to normal.
I hope this will help someone out there. I am a believer of oregano oils antifungal, antiviral, anti bacterial properties.
---
Oregano Oil, Garlic  
Posted by Sarah (Ccworth, Georgia) on 10/28/2008


In response to the mold problem: You must kill the mold/fungus that resides inside of you. You must starve, kill,and remove.
#1.Fact. Sugar FEEDS mold and fungus inside us.
#2. Corn and wheat feeds them as well. Oil of oregano kills, Put as many drops as you can fit into a gelatin capsule. The taste is awful. But not when you take it like this. Take two capsules of this 3 times a day, till bottle is gone, remembering to stay OFF THE SUGAR, CORN and WHEAT. Mayo clinic findings has determined that there is nothing stronger to kill mold, fungus, bacterial and viral infections. i know this works. Check out Doug Kaulfmans web site. Garlic kills pathogens too. Research!!! many things kill these bastards. It may be essential to rotate. Garlic for 1 week. And I mean RAW, chopped up garlic,(with food in your tummmy before swallowing).etc.
Replied by Earthfirst
Chicago, Il
08/14/2009

---