Janet's Mold Exposure Remedies
Posted by Janet (In) on 10/29/2018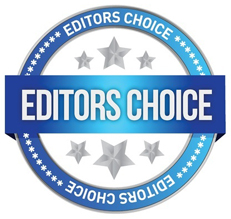 Repeating the mold remedies.
Living in mold, working in mold.
Wildly different. Varied. Although not always. The shape changer qualities of this illness. It is nearly supernatural.
Joints ache
Vision blurry
Raging
Depression
Boils
Rashes
Parasites
Mood swings
Bacterial vaginosis
Urinary tract, blockage, infections
Acne
Broken nails
Hair loss
Mental disorders
Nightmares
Sleep too much
Sleep not enough
Disrupted sleep
Sleep, yet feeling exhausted
Ear pressure
Swollen lymph
No appetite
Weight, cannot lose it, cannot normalize it
Skewered thinking
Circular thinking
Abnormal mind, devolving brain function
Losing speech
Reaching for words
Abnormal impact from the slightest changes
Sensitive to environmental toxins
Food allergies and sensitivities
Cannot breathe
Coughing, lots of phlegm, or a dry cough
Gut issues, 100s of them
Weakness
POTS
Candida
This list can include just about anything, not always all the things. They can shift. Be gone and reoccur. So hard to nail down.
Ted's best instant relief. Ammonia spray. Ammonia in water. If you are afraid or unfamiliar with it. It is worth an experiment. Testing his ratios on the inside of the arm. 5% ammonia to 95% borax water. Apply a few dabs to inside wrist possibly.
If you want to reduce ammonia in the body, a quick fix is butyric acid. This remedy seems scary, but...
Us older people remember Grandma stripping wax off floors with ammonia. It cleans, it sanitizes. In correct amounts it heals. It does not smell great. But it dries scentless. The remedies are listed in Ted's Mold chapter.
Thoughts on removing or fixing reoccurent issues. Topically.
Lotion, buy a nice organic lotion. Add some to a jar, reduce a few drop of ammonia, I stick to 5%. Sometimes less. Add 1/4 tsp sodium molybdate. To 2 oz of lotion. 1/8 tsp magnesium oil, optional. 200mcg of selenium yeast. Apply to inside wrist. Or fingernails to test. If it is a mold derived issue you will see improvement. These minerals get depleted so fast in mold exposures.
Deirdre's video, for colloidal silver inhalation for lungs, a great tool, as is teds ammonia spray.
Emulsifying out some toxins,
Relief for genital mold issues. Milk of Magnesia, in a jar for rashes applied after wiping. I add a little castor oil. Shake.
Ted's topical wipe, 1/2 water, 1/2 apple cider vinegar. 2 capfuls of hydrogen peroxide. Applied.
Emulsifying out anything, teeth, skin, baking soda paste, applied, let dry, rinse.
Bentonite clay. Wet to sticky mud texture. Apply, dry with hair dryer. Rinse. 3x.
What my eternal question is, what opens this door, this candida and mold problem?? Grandma did not have these issues. Rarely.
We are all inundated with all this mystery. If not mold. Autoimmune disease, PCOS, endometriosis, infertility, depression, heart disease, Parkinson's, myriads of digestion problems, food allergies, candida. 1000s of rare problems have become commonplace, new ones emerging daily.
Stress blamed for all the inexplicables.
Observationally, low vitamin D in mothers seems a huge factor.
Dr Lonsdale's work with thiamine points to a great deal having to do with it also.
Vaccinations, the ingredients adjuvents are poisons, aluminum, DNA not our own, derivatives of animals, mercury. Injecting them, where we have no way process them out. Through digestion there is a hope our bodies will recognize toxins and pass them out. With injection there is no process. The vitamin K shot at birth, offers nothing yet opens the tight weave of the blood brain barrier to invite more toxic mess beyond this natural defence. Being synthetic k make it crazy dangerous.
Silver tooth fillings
Foods modified to destroy farm pests, insects. Eaten by us
Glyphosates sprayed on crops, to dessicated them uniformly, brings insecticide right to your gut.
Fluoride, human destruction in every treated glass of water from our faucets.
Not all the answers, but we have to be able to get on our feet to recover or take the steps that are required to recover.
Janet
---
Borax
Posted by Art (California ) on 09/01/2017 1238 posts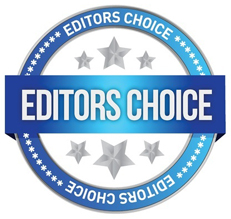 In the wake of Hurricane Harvey many people will have to deal with their flooded homes, many of which did not have flood insurance. The combination of high moisture levels in these homes combined with summer heat creates a very good breading environment for mold. An anti-mold treatment that is relatively safe, inexpensive and effective is a saturated solution of borax applied via a spray device such as a garden sprayer. Hydrogen peroxide can also be combined with the borax to help increase the anti-mold effect. Vinegar can also be combined with borax as an effective anti-mold agent. Vinegar mixed with hydrogen peroxide is a very powerful disinfectant, but is not nearly as safe to use as borax, borax with hydrogen peroxide or borax and vinegar. Hydrogen peroxide and vinegar creates peracetic acid which is too powerful a disinfectant to be used safely by most people and should be left to people who are experienced in the use of peracetic acid.
I have used a combination of borax and hydrogen peroxide in a spray to treat wood that had mold on it. Bleach will kill mold on the surface of wood and will bleach the mold color away but will not kill what is below the surface and is not anywhere as safe to use as the borax and hydrogen peroxide. This mix can also be useful to deter ants which appear to be a problem in some of the flooded areas.
Reconstruction should not start until the mold has been eradicated and proper safety and breathing apparatus should be worn whenever mold is present.
Art
---
Oregano Oil
Posted by Sammy (San Antonio, Tx) on 12/24/2009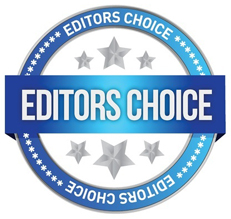 Oil of Oregano after 3 months long nightmare
May of 2009 it started with sore throat and nasal congestion. 7th day i started feeling just fine. 8th day i woke up with a major sore throat then following 7 days i had chills (no fever) diarrhea, coughs, stabbing feeling all over my body. Then i went to see a doctor (no insurance) he said that my tonsils are infected so i have to take antibiotics and for hardship breating he gave me steroids. 4 days later tonsils still swollen and i cant breathe also diarrhea is full throttle. i was drinking 5-6 quarts of water every day. 19th day i went to see same doctor. listened to my lungs, ordered x-ray which came out clean and he told me that i am ok. BUT I WASNT. For diarrhea he diagnosed me with IBS (irritable bowel syndrome) 6 days passed and my symphtoms are same but not getting worse.25th day i went and bought a humidifier for my room hoping to be able to sleep better. and also i wanted to close the a/c vent in my room. Right at that point I FACED THE REALITY. MOLD!!! my a/c vent was black in color. Very next day i called a company that tests homes for molds. Results came back in 3 days after i spent $400. my a/c unit had Aspergillus (high levels),Cladosporium (elevated levels) Penicillium (high levels). i went to see the doc again. he told me that its like impossible to prove that my health is bad because of those mold species.And addition to that he told me that skin prick test for this issue is expensive and i dont have insurance so he told me to just rest and pray that i will get better on my own. For the following 2 months i started getting worse. I quit my job. I was hopeless.
Then i read it somewhere on the net that OIL OF OREGANO will do the trick. I cut of eating anything that has yeast and started taking 4 oil of oregano capsuls every 8 hours and taking 1000mg vitamin c every 8 hours.Sublingual B12 25 drops everyday. 2nd day diarrhea gone. 7th day i am almost back to normal.
I hope this will help someone out there. I am a believer of oregano oils antifungal, antiviral, anti bacterial properties.
---