Oregano Oil
Posted by Carissa S. (Buffalo, New York) on 08/11/2015


Hello! I couldn't help but notice the testimony on here pertaining to internal mold removal and which products to use.
To make a long story short, I had to leave an apartment due to horrendous water damage and mold. I was a tenant for six years! The last week there was fairly hellish. I awoke early to feel something heavy and inflamed on my tongue. Lo and behold, it was my right tonsil.
At the emergency room, I was diagnosed with viral pharyngitis. It took quite a few days for the steady decrease in size but it hasn't returned to its normal size. My anxiety was through the roof (in a way that I haven't experienced) and then my digestive track went crazy. Its true that the stress was high but I hadn't dealt with these issues ever!
After practicing yoga daily (which quenched a great deal of anxiety) and preparing various herbal teas, I was still at my wits end. A gentleman on this forum admitted to many of my issues and suggested Oil of Oregano. My family is very much into natural healing and upon hearing testimony from my grandmother, we purchased a bottle. The initial dose was very fast acting. My throat opened up and I could swallow normally. The nasal passages opened like flood gates. I felt like I had a head transplant. Don't give up or fret for those of you on the brink.
Oil of Oregano has many medicinal uses. (Please be advised not to use it if you are allergic to the mint family).
---
Oregano Oil
Posted by Sammy (San Antonio, Tx) on 12/24/2009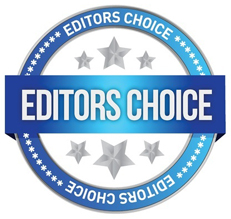 Oil of Oregano after 3 months long nightmare
May of 2009 it started with sore throat and nasal congestion. 7th day i started feeling just fine. 8th day i woke up with a major sore throat then following 7 days i had chills (no fever) diarrhea, coughs, stabbing feeling all over my body. Then i went to see a doctor (no insurance) he said that my tonsils are infected so i have to take antibiotics and for hardship breating he gave me steroids. 4 days later tonsils still swollen and i cant breathe also diarrhea is full throttle. i was drinking 5-6 quarts of water every day. 19th day i went to see same doctor. listened to my lungs, ordered x-ray which came out clean and he told me that i am ok. BUT I WASNT. For diarrhea he diagnosed me with IBS (irritable bowel syndrome) 6 days passed and my symphtoms are same but not getting worse.25th day i went and bought a humidifier for my room hoping to be able to sleep better. and also i wanted to close the a/c vent in my room. Right at that point I FACED THE REALITY. MOLD!!! my a/c vent was black in color. Very next day i called a company that tests homes for molds. Results came back in 3 days after i spent $400. my a/c unit had Aspergillus (high levels),Cladosporium (elevated levels) Penicillium (high levels). i went to see the doc again. he told me that its like impossible to prove that my health is bad because of those mold species.And addition to that he told me that skin prick test for this issue is expensive and i dont have insurance so he told me to just rest and pray that i will get better on my own. For the following 2 months i started getting worse. I quit my job. I was hopeless.
Then i read it somewhere on the net that OIL OF OREGANO will do the trick. I cut of eating anything that has yeast and started taking 4 oil of oregano capsuls every 8 hours and taking 1000mg vitamin c every 8 hours.Sublingual B12 25 drops everyday. 2nd day diarrhea gone. 7th day i am almost back to normal.
I hope this will help someone out there. I am a believer of oregano oils antifungal, antiviral, anti bacterial properties.
---
Oregano Oil, Garlic
Posted by Sarah (Ccworth, Georgia) on 10/28/2008


In response to the mold problem: You must kill the mold/fungus that resides inside of you. You must starve, kill,and remove.
#1.Fact. Sugar FEEDS mold and fungus inside us.
#2. Corn and wheat feeds them as well. Oil of oregano kills, Put as many drops as you can fit into a gelatin capsule. The taste is awful. But not when you take it like this. Take two capsules of this 3 times a day, till bottle is gone, remembering to stay OFF THE SUGAR, CORN and WHEAT. Mayo clinic findings has determined that there is nothing stronger to kill mold, fungus, bacterial and viral infections. i know this works. Check out Doug Kaulfmans web site. Garlic kills pathogens too. Research!!! many things kill these bastards. It may be essential to rotate. Garlic for 1 week. And I mean RAW, chopped up garlic,(with food in your tummmy before swallowing).etc.
Replied by Earthfirst
(Chicago, Il)
08/14/2009

---
Oxine in a Humidifier
Posted by Autumn (Louisville, Ky) on 06/10/2014

I have been looking into Oxine AH for use in a humidifier because of mold in our home but I cannot find any information on if this is okay for human use. I know it is okay for farm animals though, since they use this method for chicken coops. Any help on this? Thank you!!
Replied by Trudy
(Al, US)
06/11/2014

---
Ozone Treatment
Posted by Srindge (Melbourne, Fl, Usa) on 09/17/2010

My husband is an acupuncturist & we live in Melbourne, FL. We recently had our air conditioner upgraded. Unfortunately since our previous one was barely operational when the new one kicked on so did the mold that had accumulated. We used many of the methods so noted but also added ozone treatment. It took a couple of days (we ran ours 8 - 12 hours during the day)and there is no further sign. Unlike all the internal bodily solutions the ozone treatment attacks the problem at source within the home and behind the walls. We found the following for a friend in the Chicago area where one can rent the equipment. Consider renting equipment or having professionals ozonate your home for you.
Replied by Robert Henry
(Ten Mile, Tn)
10/07/2016

Replied by
Art
(California)
10/08/2016
813 posts
Art
(California)
10/09/2016
813 posts
Replied by Janet
(In)
10/09/2016

Replied by Robert Henry
(Ten Mile , Tn)
10/09/2016

Replied by Ian Noelle
(Franklin, Tn)
10/09/2016

Replied by
Timh
(Ky)
10/10/2016
2105 posts
Replied by Sue
(St Joseph, Mi)
10/10/2016

Replied by Robert Henry
(Ten Mile, Tn)
10/10/2016

Replied by Robert Henry
(Ten Mile , Tn)
10/10/2016

---
Pine Needle Tea
Posted by Misty (Usa) on 08/20/2013


Mold/Fungus: I have been following this illness for many years, the correct way as I recently read to pronounce mold is actually mold. Doctors do not or will not recognize any such illness such as mold or fungus but it does exist & is severely progressive, I was born into a very old farm house where there was no covering accept boards spaced far apart we lived right near lakes and oceans all around us, very cold & very damp. I have followed & monitored this specific illness. When I was very young I was way too skinny & no matter what I could not gain weight, when I was ten yrs. old I swelled way up which obviously meant my organs/kidney's were at risk, eventually the swelling went down, I had severe urges for sugar's, I continued to eat sweets year round. I continued on with life but I seemed to have a bad case of blurred vision, glasses did not work for this type of vision problems. I worked for years in nursing homes where the Dr. told me absolutely no heavy lifting but I needed & loved my job, I already had back problems which as the years rolled on my back worsened, to cut a long story short I kept falling down randomly with-out being aware before hand that I was going to fall. Later on in life I was having way too many issues especially severe anger where I used to be fun & out going, I cried all the time not knowing what was wrong, way too many Drs. examined me and gave me so many diagnosis I eventually gave up after so many tries & mis-diagnosis, my husband & I went on a cruise to Bermuda, I ate some"REAL"rich sweets/ I got back home just in time with absolutely no time to spare when I was having some severe pain in my lower part of my stomach, I had my husband take me to ER & leave me there, I was rushed into surgery immediately & found that my gallbladder was ready to explode, again back & forth I went to many Drs.
This time with another exam I found I had severe thyroid problems hence this joy ride after five plus years was great but then I started going right back into the same bad moods/sweating & much more. I then decided to take things into my own hands & do some serious investigations, I went to a neurologist, this Dr. was a family Dr., a neuro-surgeon & very thorough, he stated I had neuropathy, spondylosis, CMV which is a virus (mold) toxoplasmosis, some sort of algae again some thing to do with moisture//fungus etc. so recently I have been up & down sick wise eventually this mold/fungus has caused severe nerve damage after a few years & many tests later I started to continue on a journey of falling down randomly even though my illness is painful as well as these continued appointments & the run arounds, the most hurting & embarrassing situation was when the Dr. in ER forced me to walk to the bathroom/I told the Dr. the reason I was there was because I fell, therefore I could not walk, she told me I needed to get up & walk, I stood up & with a huge bang went right back down I felt as though I had split my legs in half as they were bent way in back of me, I felt like a twisted pretzel I begged & pleaded for these people called humans to please help me up but they stood there looking at me, finally I got to where I pulled myself up & after recovering I reported each & every one of them but of course the hosp. won the case dismissed. Again I found mold in my mouth as well as the stench smell of mold coming out of my body when I sweat, also I found this to be of very importance doctors are treating this mold/fungus as an infection which is treated with anti-biotics that is not a good idea, this is a very serious virus & should be treated as such.
I have been seriously looking into many herbs as odd as it may seem I found that pine needle tea is the very best tea you can drink, if any one ever notices, the pine tree never has any parasites, never decays or rots so to speak, I have been drinking this now for two years & the parasites are flooding my toilet/a month ago I fell sick again as I had stopped taking this tea prior, I could not get up or even lift my head up, I made a huge batch of pine needle tea & had the most exuberant & a great amount of energy. Another thing is psoriasis is another form of mold/fungus this is being treated with UV lamps. Here is the one of the web sites to read up on... http://www.ehow.com/about_6539988_uv-lamps-psoriasis.html "I feel it a great idea to try this UV on my body to see what happens. God Bless.
Replied by Sandra
(Australia)
08/21/2013

Replied by
Timh
(Ky, Usa)
08/22/2013
2105 posts
Replied by Diamond
(Mass., US)
08/20/2014

---
Red Pine Oil
Posted by Russ (New York, N.Y.) on 01/13/2013


80 yrs old. Been there done that... My apt is fungus/mold for about 6 or so years.. Tried to get rid of it.. No use. I use google as my doctor.. Hes the best for finding what you need. Im a muralist/artist and hobby is health. Ive got a winner for you... Its about 3,000 to 4,000 years old. Its KOREAN RED PINE OIL MOLD AND FUNGUS was one that it helps get rid of. It runs about $109 for a three months. It says it takes about up to 6 months to cure.. Or much letter... READ UP ON this product.. Pine Oil is famous in china and Korea.. I take it with meals.. Most people think im about 65 or so.. I had candida big time for years... But the mold and fungus is really a killer. Have been taking it about a month.. Im changing again and for the better... Good luck.
---
Rid Mold in Home
Posted by Pr (Houston, Texas) on 10/04/2012

Found this wonderful link on Youtube by Dr. Ali - easy and inexpensive way of getting rid of mold in your environment.
Replied by L.R.
(Calif.)
06/22/2015

Replied by Victory
(Ca)
02/02/2016

---
Sodium Percarbonate
Posted by Jweatherford (Baton Rouge, La, Usa) on 04/22/2018


Oxiclean contains both sodium carbonate (soda ash) & sodium percarbonate. Sodium carbonate, when mixed with hydrogen peroxide (such as 30 or 35% undergoes a chemical reaction where crystals form resulting in another white powder; thus turning sodium carbonate into sodium percarbonate. I had learned that after the August 2016 flood that the Red Cross gave 10,000 gallons of the liquid "tech" strength H2O2 (30%) to flood victims to treat their flooded (raw sewage water, petroleum fuels, insecticides, only God knows what else) to kill black mold. Hydrogen peroxide at 30-35%, kills ANYTHING organic (thus covering EVERYTHING Lysol kills). Upon ordering 50% via Amazon from Wintersun Chemicals for the first time, I paid $100.00 ($2.00/lb.) and they offered the product in both uncoated and coated (against humidity). I ordered the coated product in which every granule was a small coated sphere. It is a little harder to dissovle in hot water, but the fact that this is the powdered form of H2O2 (+ a little Soda Ash, aka sodium carbonate) + coated resulted in the best of both worlds. Liquid H2O2, unstabilized, like a 2L of Coke loses it's carbonation as the H2O2 loses it's hydrogen and oxygen gas. BUT in the coated formulation; as long as stored indoors (I keep mine in sealed plastic containers in my freezer); I still have full strength H2O2 when mixed with water over a year later. Sodium alone is a metal. I see no sodium in my sodium percarbonate. Anyone with experience can tell ya that if applied properly on the interior walls after a flood, the before/after (in my case I took samples before/after & using petri dishes with Agar, allowed the samples to grow for 24-48 hours; then transferring the sample to make a wet microscope slide mount along with cotton blue to stain black mold's chitin translucent walls proved that the mold was gone. Yes I had to order a microscope capable of 1000x magnification and used oil immersion lens to compliment the image quality. Most importantly was the results of not being able to grow any black mold after treatment. H2O2 is used in hospitals, can be used in your laundry, contains no dangerous chlorine-based chemicals.
Clorox is a joke with 8.5% sodium hypochlorite which does kill the mold on pourous wood wall stud surfaces it comes into contact with. The problem is that the active ingredient is much lighter than water; think of it like alcohol in that it evaporates off; leaving 91.5% water by volume on the wood. Here in south Louisiana, the averagy humidity levels rarely drop below 90%; therefore you just fed the mold below the surface of the treated area with the applied remaining 91.5% water. Clorox's chlorine-based bleach with sodium hypochlorite is MUCH cheaper to manufacture & without a word from Clorox as to the truth of their mold-feeding product; they have strategically-located warehouses across the country for the sole purpose of bulk-storage of their toxic chlorine product. There are many warehouses along the gulf coast ready to flood the market with free Clorox. The public accepts this as monkey see; monkey do. I was VERY concerned after FEMA's mold inspector left without even talking to me nor taking any pictures NOR samples.
Sadly, in Louisiana in order to have a mold license; one must first have a termite license as a prerequisite. So often the mold contractor works as a subcontractor for the termite inspector. Yes he has undergone minimal required training. Same with Louisiana Restore's Damage Assessor as well as my Catholic Charities Damage Assessor. I have enough problems withe a home built in 1978; asbestos in the ceiling popcorn, in the exterior gybsum wallboard, the flooring adhesive used over the 2000 sq. ft. slab, that deposited by 6'2" interior flood water level above the interior concrete slab, the HVAC ducts, the asbestos contained in the interior USG gypsum wallboard sheathing, mold in it all including the concrete foundation and the interior and exterior sides of the brick walls and mortar as well as lead paint on the soffit, eaves, other heavy metal contributors in addition to that in the flood water.
SODIUM IN SODIUM PERCARBONATE / SODIUM PEROXYHYDRATE IS NOTHING TO WORRY ABOUT. MIXING SODIUM PERCARBONATE WITH HOT WATER RESULTS IN A SOLUTION THAT REMAINS ACITVE FOR ABOUT 8 HOURS; UPON WHICH IT HAS GIVEN UP ALL OF IT'S HYDROGEN GAS, OXYGEN GAS AND IN A HIGH CONCENTRATED 5 GALLON MIX, ONCE DRY, VERY LITTLE SODIUM CARBONATE (COMMONLY KNOWN AS SODA ASH) IS LEFT.
---
Vitamin C
Posted by Anonymouscat (Portland, Or) on 07/17/2013


Consider taking mega doses of Vitamin C (make sure there is no sugar added). Second, start alkalzing, You have to starve the fungus start on the anti-candida diet. Stop all sugars including fruit, dairy, no cheese, or flour products fried food soda pop or peanuts. Take a bath in borax. Then add 1/8 tsp of borax to 1 liter of water drink for 5 days on and I believe two days off. Take all of following take two pills 3 times a day garlic, (GSE) grapefruit seed extract. Also take the amazing Andrographis take 3 pills 3 times daily. Take golden seal tinctures and medicinal oregano oil daily. Also olive leaf extract is good too. The best antifungal tea is freshly grated ginger boil in hot pot of water for tea this is excellent. Take a great probiotic. Realize you liver will be working overtime so take a good liver tonic. Be Well.
Replied by Francesca
(Toronto, Canada)
05/20/2015

Replied by Jacquelyn
(Texas)
10/31/2015

Replied by
Timh
(Ky)
11/03/2015
2105 posts
---