Apple Cider Vinegar  
Posted by Dorothy (Denton, Tx) on 06/30/2015


I have taken Acv for a week now. My blood sugar has dropped from high 200's to between 90 and 120...I have lost 10 pounds in a week! Amazing! To protect my teeth, I use a straw and the Acv doesn't get in contact with my teeth. So grateful!
Replied by Kelly
Minneapolis, Mn
06/05/2016

Replied by Nance
Colorado
03/05/2017

Replied by Llc1952
Mo
03/10/2017

---
Posted by Chris (Falls Church, Va) on 02/16/2015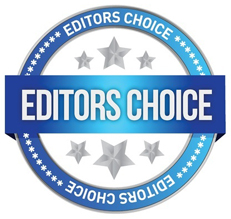 Recently diagnosed as a Type 2. Used Gluc meter to test results of Metaformin and then Metaformin with Apple Cider Vinegar (ACV).
Taking 500mg of Metaformin in the morning and at night. Blood sugar 2 hrs. after the meal 110 - 115. In addition to Metaformin, if I take 2 TBS of ACV before the meal using a 1:5 ratio mixed with water, my blood sugar is 93 - 95 2hrs. after a meal.
Went without Metaformin and ACV at night and 3 hours after the meal, the blood sugar was 130. Before bed, took Metaformin and 2TBS of ACV. Morning reading before Breakfast was 86.
2 TBS of ACV before meals and bedtime is very effective at controlling my blood sugar. Before meals, it drives the 2 hour post reading down and additional 10 -15 points than when just using Metaformin. Before bedtime, I drives the blood sugar 20-30 points than when just using Metaformin.
Be careful not to drive your blood sugar too low using this before bedtime. I woke up one day with reading of 71. Find that balance point for yourself.
Replied by Mukesh
Bihar
08/06/2015

Replied by Mohammed
Birmingham
08/27/2015

Replied by Tameka
Brooklyn
01/27/2017

---
Posted by Geevikram (Chicago, IL) on 02/12/2015


Today is my first day on ACV. My post-prandial sugar was off the charts. I would hit 200's and come down slowly. My A1C has never been less than 6.6. Yesterday (2/11/15), my pp sugar was 172 after 2.5 hours. I also took one glipizide (5mg) before food and 1000 mg of metformin after.
I read about the benefits of ACV in this forum and buy the one with mother in it. Two spoons of ACV diluted and had before food. I also took metformin 500 mg before and after food. (Didn't want to stop suddenly) 1 hr after lunch sugar was 125.2 hrs after lunch, sugar was 118.3hrs later, sugar is 134. This tells me that sugar is being released slowly into the blood stream. Interestingly, I typically work out(not a lot) everyday. Today, I did not and still got this result. I can only imagine the effect, if I were to actually work out.
As an aside, how do you guys manage to drink ACV before lunch at work?
Replied by Timh
KY
02/14/2015

Replied by Geevikram
Chicago, Il
02/14/2015

Replied by Timh
KY
02/15/2015

Replied by Neena
Florida
03/09/2015

Replied by Llc1952
Mo
03/10/2017

---
Posted by Vinia (Las Vegas Nevada) on 08/07/2013

I have Type II Diabetes and am taking Januvia at present, which was just increased to 100 mg. I am wondering if it will be safe for me to try Apple Cider Vinegar even if I am taking Januvia?
Replied by Elaine
Ky, Usa
08/07/2013

Replied by Marilyn
Ontario, Canada
09/20/2014

Replied by Mmsg
Somewhere, Europe
09/21/2014

---
Posted by Keely (Atlana, Ga-usa) on 09/18/2012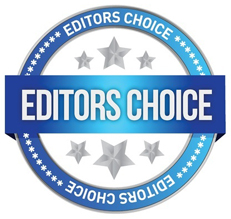 My blood glucose was 241 last night. I took three teaspoons of ACV in a glass of water, added two packs of stevia which is also suppose to lower blood sugar. I then exercised, nothing that big, but I invested in a kettlebell. $29 bucks. I did some kettle bell swings, a little arm work, you know, just enough to get my heart beating a little fast, but really I didnt do that much. I tested an hour later and my blood sugar was 121!! I couldnt believe it! I woke up this morning, tested and my blood sugar is 122!! Its been a long time since my blood sugar has been that low upon waking!! This will be my new routine every night!!
Replied by Gary
Bellevue, Wa, US
08/18/2014

---
Posted by Benni (San Diego, Ca - California) on 01/07/2012


I am pre-diabetic who, with rampant diabetes on both sides of the family, has been monitoring my blood sugar faithfully, and several times a day for the past few months.
The main reason I was doing this was to see if anything other than a low carb diet would work to control my blood sugar. (So far, NO - except the ACV).
On a low carb diet (no more than 30 g of carbs per day = ketosis for the past 5 weeks) my daily blood sugar runs in a very strict band of 100-113. Some days I've tested it 5 times hoping it would fall ower. On a regular diet, my blood sugar is in the 90-175 range.
I've been taking 1 tsp ACV 3x/day for only two days and today my blood sugar has registered at 69 and 85.
Also, yesterday I started the Borax 1/8th tsp in a liter of water drunk throughout the day, so that may have contributed as well.
For the past week, I've been trying various remedies for chronic fatigue. I didn't take the ACV for my blood sugar but rather for increased energy (seems to be working) so only looked it up on Earth Clinic as regards blood sugar after realizing the dramatic drop.
If anything changes (I. E. sugars go up again as magically as they came down, I'll post an update.)
Replied by Kim
Utah
09/14/2017

---
Posted by Shin (Santa Clara, Ca, Usa) on 10/21/2011


I have family history of diabetes so I watch my Blood Sugar too. I heard about ACV and for a month now I always take 2 tblspoon before I ate a roll or high carb bread. But today, I intentionally ate a cinnamon roll without ACV and one hour after my BS spikes to 170 and that freaked me -- normally with ACV, it was 110 an hour after eating that bread. So this morning I freaked because I understand that we should not go over 140. So I immediately took 2 tblspoons of organic ACV to drag the BS down and 55 mins after my BS read 114. I now decide to always have ACV before eat high carb bread because it obviously worked for me -- I am now a believer that ACV can help slash the sugar spike after carb eating. Good luck to all.
---
Posted by Aud (Stapleton, Al) on 09/06/2011


apple cider vinegar does work for lowering your blood sugar. I have tried it and know it works. Thank goodness.
---
Posted by Myhealth (Warri, Delta, Nigeria) on 06/28/2010


I was diagnosed with type 2 diabetes some 2 years ago. I took prescription drugs for about 6months but stopped to depend on diet and exercise for my Blood Sugar control until I came upon this beautiful website. I call it beautiful cause it is amazingly rich with life saving informations.

I started taking 1table spoon of ACV twice a day for about 2months now and my Fasting Blood Sugar (FBS) now averages at 115. I test my FBS every morning when I rise to prepare for work at about 6.00am. In addition I also test my Urine and saliva. My urine and Saliva has consistently stayed at Ph 6.0 and 6.2 respective.
Last week feeling that my body is acidic from the ph reading, I decided to alkalize by adding 1/4teaspoon of baking soda to my ACV. Suprisingly my Urine ph consistently stayed at 7.2, same as my saliva but my FBS went up and averaged at 160. I have stopped the addition of baking soda for the past three days and my FBS has returned to a healthy range. This morning I woke up with an FBS of 87 and urine ph of around 5.8

I am not able to explain the baking soda influence on my body pH and my Blood sugar. Please can someone help?

I am concerned with my pH level as I understand that it is not healthy to consistently have acid condition(I do not want to age that fast. I love my life at this time). Is there some other ways for me to alkalize fast without raising my FBS?.

God Bless you all contributors and thanks for all the beautiful work published on this website.
Replied by Alain
Ottawa, Ontario, Canada
06/29/2010

---
Posted by Luigi (Mesquite, Tx) on 01/06/2010


Am using raw honey and cinnamon as well as acv. I do see a reduction in glucose reading! I mix by the gallon using alkaline water.
My formula is :
4 tablespoons of raw, unfilered honey
1 oz ACV
5 Teaspoons Ground Cinnamon
I DRINK 8 OZS BEFORE BREAKFAST
My glucose reading is now 135,
down from average of 155.
Trying to get lower (119 or lower)
---
Posted by Cheryl (Brownsville, Pa) on 07/11/2009


I was recently diagnosed as a "borderline diabetic" and higher cholesterol and triglycerides than normal. Also going into the lovely stages of menopause. My hemoglobin test came back at 5.8 which is just short of the cut off point. At 6.0 you are considered a diabetic. I stopped eating junk food entirely and started exercising and testing my blood sugar three times a day (even though I was not told to do so). Both of my parents are diabetics and I was determined that this was NOT going to happen to me. I started taking 2 Tablespoons of Apple Cider Vinegar right before my lunch and supper. I was startled to see how drastically my blood sugars had come down in only 1 week. When I had my first "glucose" test my number was 121. 126 you are considered a diabetic. I have been testing my blood sugars for the last week and they are now running in the 70's - 90's. WOW! Just a note....there were a few times that my sugar dropped too low so make sure you eat enough of a proper balanced diet and make sure to have your snacks in between meals. I am going to wait one month before I have more blood work to see if it is working on cholesterol and triglycerides.
Replied by Vincent
Minneapolis, Mn
01/01/2011

Replied by Kelly
Catawissa, Mo, Usa
10/04/2011

---
Posted by Rick (Sarasota, Florida) on 06/24/2009

Apple Cider Vinegar - and all other acidic drinks (e.g., orange juice and lemon juice) - deactivate an enzyme, amylase, in the saliva. Amylase in the mouth splits food starches into glucose molecules, which can enter the blood stream immediately. (Amylase is also released by the pancreas and enters the small intestine later when the food finally arrives there.) The deactivation of amylase in the mouth might account for the lowering of blood sugar in individuals who drink ACV BEFORE a high-carb meal.
However, if you achieve lower blood sugar levels by taking ACV AFTER a meal, then there is obviously some other mechanism at work.
Please e-mail me and let me know.
Replied by Curiosa
Miami, USA
06/25/2009

Replied by Miriam
Humboldt, Iowa
02/10/2010

Replied by Saba
Mentor, Oh
02/11/2010

Replied by Pamm
Birmingham, Alabama
05/06/2010

Replied by Lorane
Dayton, Ohio
09/02/2010

---
Posted by Vinnie (Livonia, USA) on 05/15/2009


high blood sugar: my blood sugar runs between 170 to 205, I watch my diet and exercise and i drink acv mixed with lite (amt) honey and distilled water..I have seen no results with the ACV, what am I doing wrong. I take 2Tbl ACV with 1tsp honey in 8 ounces distille water...
Replied by Lisa
Venice Beach, California
05/16/2009

Replied by Ash
London, Uk
10/16/2010

Replied by Citygirl27
Richardson, Tx, Usa
06/15/2012

Replied by Neena
Florida
03/09/2015

Replied by Om
Hope, Bc Canada
03/09/2015

Replied by Mama To Many
Tennessee
03/09/2015

Replied by Katherine
North Little Rock, Ark
10/22/2016

---
Posted by Tom (Greensboro, North Carolina) on 03/21/2009


i took apple cider vinegar (2 tbl spoons per bottle of water) to help lower my blood sugar. not only did it bring my levels down substantially, but it's also helping me lose weight and something i haven't read on here - it has increased the amount of semen i produce. great site - thank you!
Replied by Dianna
Austin, Tx
03/21/2009

Replied by Dedubbya
North Carolina
02/21/2014

---
Posted by Dianna (Austin, Texas) on 12/28/2008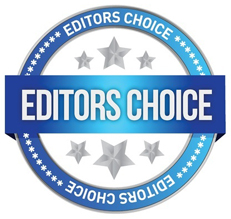 I have tried apple cider vinegar in the past with mixed results. I have diabetes and take insulin. When I started taking ACV before I was taking 1 tablespoon and it really did lower my blood sugar - in fact, I had to make sure that I ate enough carbs or it would be too low - like in the 40's. also it was giving me very bad gas. I was taking it in a glass of water 2x a day and my teeth were becoming sensitive.
Well, I started taking it again - but this time in a much smaller dose. now i put it in a dropper bottle and take a dropper - approx. 1/2 - 1 teaspoon and i put it in the back of my throat so it doesn't touch my teeth.
This works much better for me and I do get some of the blood sugar lowering effects - but what I really noticed is that in the morning my face is not puffy. It also makes me pee a lot more and i just feel 'cleaner'. It seems like my body is 'clearer' or something. And at this dosage it isn't giving me gas. I do this 2 times a day and maybe i will be able to work up to more eventually - but for now this is helping me.
---