ACV, Garlic, Lemon  
Posted by Lhucky (Manila, Philippines ) on 03/03/2016


I am not a healthy person. I smoke. I cough my lungs out. had flu sometimes accompanied by fever whenever my menstruation were about to arrive. I love fatty food. pork fats especially. And then 7 years ago, diagnosed with hyperthyroidism. I never like drinking any kind of liquor. beer makes me puke, while liquor makes me feel very very cold. I'm prone to UTI as well. had +++ blood in urine last 2015. I had cold almost about every month, sometimes accompanied with fever. I tried looking for alternative for hyperthyroidism. sadly, I found that it cannot be cured. drinking iodine radiation nor operation wasn't an option. my heartbeat doesn't really bothered me that much. What bothered me then was how hot I feel. I sweat a lot. Lost 25 kg in 7 years.
My family were always on alternative medication. More like Chinese herbal medicine. But since I don't know any Chinese herbalists nowadays, I now rely more on Internet.Nov. I started drinking Apple Cider Vinegar water. Most days I tried to make sure to drink at least 2 or 3 liter a day. There were also days that I can only drink 1 liter. Dec. I felt a lump on my left breast. Started reading about natural remedies for cancer. Came across the concoction acv, ginger, garlic, lemon, honey mixture for heart disease. Jan. I felt like I'm going to have a heart attack. The symptoms where there. My heart was pounding, there's a pain on my upper right back. Right shoulder feels like I sprained myself, tingling feeling on my right arm, my chest feels tight. I can still think straight though, I quickly took an aspirin, 1 low dose tablet. that next day, my husband made the concoction. I took 3 Tbsp that night. Told myself to drink it 3x a day. (While I asked my husband to take 1 Tbsp a day) had a good night sleep, feels energetic next day. but succeeding days I feel tired. sleepy. there were nights that I can't sleep. we finished the 1st batch in just a couple of weeks. The feeling of tightness on my chest were slowly going away. I can barely feel my back ache. I don't cough that much also.Comes Feb. I woke up having fever, my body feels very very weak, my hands and feet were very cold. My back is aching a lot. Heart pounding, Had nausea, and no appetite. accidentally drink mefanamic acid thinking it was an antibiotic. feels ok after 30 minutes later, had my breakfast around 3 pm in the afternoon. My husband insist on seeing urologist next day. next day, I woke up like I didn't fell sick yesterday. Urologist asked for blood test, urine samples, kidney ultrasound along with breast ultrasound and mammogram (diagnosis center only accept 40 years old patients for mammogram. I'm still 3 years far) after taking antibiotic for a week.Still taking 3 Tbsp 3x a day, along with 1 capsule of coq10 2x a day, and antibiotic with Tapazole in the morning and inderal 2x a day for a week. Still drinking Apple Cider Vinegar water 2 or 3 liter a day. At this time, I also add cayenne pepper on my Apple Cider Vinegar water.
Results came. I was shocked to see my blood test results were all in range. Createnine at 61 umol/L. Ph level 7. I even asked my husband if there's a possibility that someone mixed up with the results. (Laugh at the possibility that someone out there were worried sick with my blood test results.) My T3 and T4 were in range. Although TSH still at <0.005. (Might visit another endo for that) my T3 and T4 were always high. My chest tightness slowly going away. My right arm wasn't that weak anymore. I can still feel something was pushing inside my arm though, going up to my neck. But I feel great. My heartbeat doesn't feel like pounding anymore.
---
Apple Cider Vinegar  
Posted by Dixie Pearl (Tracy, California) on 06/03/2013


Apple cider Vinegar cured my constipation problems caused by hyPERthyroid. I take a tablespoon full once a day in a glass of water.
Replied by Tricia
Union City Ca
02/04/2014

Replied by Annf
Usa
03/27/2016

---
Argan Oil  
Posted by Irina (New York, Ny) on 02/06/2017


While taking culinary Argan oil, I've been noticing a number of amazing and miraculous health benefits. Within the first day or so of taking it (1 teaspoon), my hyperthyroid symptoms completely abated. The jitteriness and anxiety coupled with racing, skipping heart just went away - I feel calm for the first time in a very long time. You can purchase Argan oil from Morocco or Israel (I am taking the kind from Israel). I am taking just a teaspoon - 2 teaspoons was too much for me. The dosage for a woman is that you can go up to almost a Tablespoon. I posted about Argan oil in the chronic sinusitis section also - it helped clear my sinuses also!
Replied by Barak
Tx
12/04/2017

---
Biotin  
Posted by Amanda (Boston, Ma) on 12/27/2016


Biotin - I'm currently taking 10,000 mcg - has helped tremendously with my hyperthyroid symptoms!
---
Borax  
Posted by Sunrise (Sydney, Au) on 06/08/2016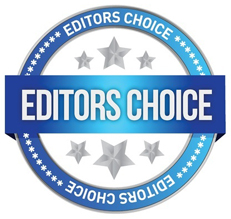 Borax works for Hyperactive Thyroid/Grave's Disease - at least, for me.
I'm a 59 year old female who's had Grave's Disease/Hyperthyroidism since 2006.
After a botched R.A.I. treatment that I was bullied into having in 2009, which killed off the left side of my thyroid and exacerbated the right side, I flushed all meds and refused to see another doctor ever again.
That was the first right decision I made.
Being normally very petite in stature, I was the 'lucky' statistical 1-in-10,000 to actually gain weight the worse the condition became, rather than lose weight, as most normally do.
It's been difficult finding information on Borax for this condition and if you do, it seems to be only vaguely mentioned; rather, 'hormone balancing' seems to be the catchphrase used most often rather than specifics, so I ordered some anyway to see whether it might help or not because frankly, I'd tried just about everything else over the years, to no avail.
I began taking Borax in earnest 6 weeks ago. That was the second right decision I made.
The recommended 'concentrate' to make up is 1 level teaspoon in 1 litre (about 30 or so oz) of water.
I take 20 mls of the concentrate in a glass of water 3 or 4 times a day, usually with a meal just so I remember to take it, but not always with a meal.
There's no taste or smell to Borax used in this way; it just tastes like water in water.
*Note: At first, I only took 5mls of concentrate 3 or 4 times a day, but the only change I saw for the first 2 weeks was that all of the excess weight I'd gained fell off, which I hadn't expected - and it has stayed off.*
So I raised the dose to 20mls of concentrate in water 3 or 4 times a day and have been doing so ever since, with the occasional day or two break from it.
The most visually obvious change (aside from the weight loss) is the right hand side of my thyroid, which is no longer protruding/enlarged.
If I touch it, it feels only slightly larger than normal. This I find to be remarkable - and most encouraging - after all these years.
I'm no longer shaking like a human jackhammer 24/7 (part and parcel of the illness) and that's a pretty big deal for me!
I do still very occasionally shake, but haven't yet figured out what sets it off and it doesn't last very long in any event. It may be triggered by a sudden bout of stress.
My heart rate no longer pounds ferociously almost constantly, although it's still irregular (sinus arrhythmia), but should it decide to start doing the tango in my chest again, drinking a glass of very cold/icy water settles it down rather smartly (probably shocks it).
Have had no thyroid storms whatsoever during this past 6 weeks, which were almost a regular occurrence. Another big deal for me.
I'm no longer falling over at the drop of a hat due to weakened bones (which, I hasten to add, only became weak following the R.A.I. treatment).
My bones feel so much stronger and I can walk sure-footed once again.
My eyes are still a little bit 'buggy/bulgy' (another symptom that only arose after the R.A.I. treatment) but nowhere near as much as they were before I began taking Borax.
So although I wouldn't say the condition is '100% cured', I can say that Borax has achieved remarkable things that I didn't expect and didn't dare hope for.
I would say my health is about 85% improved - better than it's been since 2006.
As I've only been taking it for 6 weeks, it could well be that, over time and with continued use, my thyroid might become completely normal again, despite only one side of it having survived the R.A.I. treatment and having to function alone.
Certainly nothing else I've read about and tried has produced such remarkable results for me personally.
Replied by Robert Henry
Ten Mile, Tn.
06/10/2016

Replied by Ann
New Jersey
06/11/2016

Replied by Vija
London
01/10/2017

Replied by Millie
Colorado
01/10/2017

---
Chia Seeds  
Posted by Annabell (Chicago, Il) on 02/28/2015


Chia Seeds from day 1 have helped so significantly with my hyperthyroid symptoms it's hard to believe and it's as though I've been taking medication (I haven't). I started out with 2 rounded tablespoons a day (I put them in almond milk or yogurt), and I immediately from that 1st or 2nd day felt drastically better; I felt a huge relief as I was calmer, less shaky, and actually able to sleep. Some days I went up to taking 2 rounded tablespoons 2X a day, but found I didn't need that much, and I did get a slight stomach ache, so probably wise to go up in dosage slowly, if you need to. I feel I am on the road to recovery, feeling my symptoms diminish more each day. Chia seeds are miraculous!
Replied by Annabell
Chicago, Il
03/22/2015

---
Copper  
Posted by Jon (Milpitas, Ca) on 10/16/2017


Copper with boron and magnesium has helped me with my hyperthyroid. I used to take take zinc supplents and vitamis C during allergy season but unfortunately it cause deficiency in copper and hyperthyroidism. Copper regulates the the thyroid to slow down while zinc does the opposite. Eventually we need balance between the 2 minerals.
---
Eltroxin, Supplements  
Posted by Monique (Sudbury,ont) on 02/22/2014


Better But With Side Effects

hi, I'm Monique from Sudbury Ont.
My concern is that I been cured from hyperthyroidism. My treatment was radiation and followed by Eltroxin 0.1 mg, now after several years on this medication to control the hypothyroidism in which I'm being treated now. From 35yrs to now 46 yrs. I still suffer from fatigue, mental and physical fatigue, I find myself absent minded, loss of concentration, low libido, lack of confidence and not to mention weight gain. I keep fighting these symptoms as much as I can with daily supplement, vitamins, and herbs...they help thank God. My question is I liked to stop taking Eltroxin because it's not natural substance but a chemical. I been looking for answers for a long time for a natural and healthier way. Along with these supplements I also take "zinc and copper balance" at one capsule per day. My doctor is uncertain about this method since they have little study on homopathic and holistic therapy. I refuse any medical medications for the symptoms mentioned. I am a total believer on natural approach for my health. Any suggestions....is Apple cider vinegar, Potassium idione, kelp or any other approach is greatly received. If I'm taking off the Eltroxin, to be replace with the alternative, this would so great. If the other approach is to stay on Eltroxin and to take other supplement like kelp or other is also welcome. thank-you
Replied by Mike62
Denver
02/22/2014

Replied by Marie Nurse Aesthetician
South Florida, US
04/03/2015

---
Flaxseeds  
Posted by Alexa (Boston, Ma) on 04/03/2015


Flaxseeds have made me feel calmer and for the first time I am having a good night's sleep. I suffer from bouts of hyperthyroidism and flaxseeds have helped me to stay calmer A LOT. I may never need thyroid medication if I can control it with flaxseeds! I take 2-4 tablespoons a day. The kind you have to grind up, I believe those are more potent.
---
Foods to Avoid: Soy  
Posted by Samantha (New York, Ny) on 05/29/2015

I just wanted to tell everyone here to be SUPER careful to avoid soy at all costs if you have hyperthyroid! I found out there is soy in a LOT of foods these days - both packaged and prepared. If you go out to eat, make sure to ask what kind of oil they use to make salad dressing, avoid condiments unless you purchase them at the health food store are check all the ingredients. Foods you would never think to be wary of like mayonnaise, for example, contain soy. I have checked through the ingredients and as long as I avoid soy at all costs (as well as caffeine, chocolate, coffee, the usual suspects), I feel MUCH, MUCH better, calmer, and more relaxed! Be vigilant about avoiding soy and I think you will notice a big change and might even be able to avoid taking medication. Magnesium is also very good for helping to calm you down.
Replied by Timh
Ky
05/30/2015

Samantha
New York, Ny
02/25/2016

---
General Feedback  
Posted by Eileen (Sumter, Sc) on 06/16/2014

I am a 65 year old female. With the onslaught of menopause 15 years ago and then diagnosis of hyperthyroidism, I have suffered with depression and severe anxiety for all these years. I have been taking 10 milligrams of Tapazole all these years. It was supposed to inhibit the growth of the hot nodule, 1in X .5in. Well, it is now about the size of a large egg and now I have another one about the same size on the left side of my thyroid. I have taken antidepressants off and on for these many years with little relief. Seems that as I age the anxiety gets worse. I read on this site about acetyl-l-carnitine for depression and anxiety. I have been praying to God to show me something natural to help. I have been searching the web for more research to confirm this and I found this website for hyperthyroid. Wanted to post this if someone else is having these same miserable symptoms.
http://www.ncbi.nlm.nih.gov/pubmed/15591013
I also found other articles to confirm this information So I am going to give it a try.
Replied by Bill
San Fenando, Philippines
06/16/2014

Replied by Ariel
New York, Ny
05/29/2015

Replied by Monsoon
Washington State
05/04/2017

---
Posted by Sam (Knoxville, Tn) on 06/14/2013

Everyone with hyperthyroidism--this is serious. Actually, I think the length of time of symptom to cure was 5-years and 10-months. Let me tell you that my body cured itself. I have one strange body. The day of May 28th, 2013, I had sky-high anxiety/claustrophobia. Every step taken felt like my heart was not getting enough oxygen and I was about to pass out. Took the bus home most of the way and had to get off after a few miles because of that high anxiety feeling. Then, I called a cab and took it the rest of the way home.
After sitting around my home for a few hours, my body just couldn't take it. It felt like someone was sitting on my chest strangling me--my brain was on fire and it felt like 10 hotspots lit up in my brain. I called an ambulance and was admitted to the hospital's emergency room.
The emergency room technicians took my blood samples and it came back TSH: 0.577 and Free T4 Thyroxine: 0.82. The doctor walked in and said, "Everything is normal. Your thyroid is normal, your liver is normal. I see no anomalies in your blood."
My reply was, "What!? How can that be? It felt like someone was sitting on my chest strangling me and my heart was starved for oxygen." The doctor shrugged his shoulders and walked out.
And that my friends is how my hyperthyroidism was cured. A painful experience and I don't wish it on anyone but after living for 5-years and 10-months with this ailment--I'm sure my heart is probably somewhat damaged. It's a miracle of course. All of the health stuff I took, the iodine painted around the neck, L-Lysine, Co-Q10, Selenium is all fine and everything but you should see a professional.
Here is what I took from a doctor:
Tapazole/Methimazole: 2 X 10 MG, once a day.
Digoxin: 0.25 MG, once a day.
What put me over the top and sent me to the emergency room was the:
Metoprolol: 100 MG X 2, once a day. I was prescribed 150 MG but I took 200 MG and then started walking around and caught the bus. This forced my heart to slow down and sent my body into a little shock. First the back of my legs felt like they atrophied, then my back and then my shoulders and chest.
Somehow this forced my brain to reset the areas of my brain that control the thyroid. Anyway, it's been confirmed by two different doctors that my thyroid is normal. Don't do what I did to cure myself, you get professional assistance.
Replied by Nejla
New Jersey, US
08/05/2014

Replied by Tammie B
Iowa
08/09/2015

---
Posted by Racumyah (Fort Lauderdale, Florida) on 02/19/2012

Hello all, i just want to say thank you all so much for you all postings. there is so much wonderful information that will hopefully cure me. i have suffered from hyperthyrodism since 2000, i am 28yrs old. in 2007 they did radioactie treatment, but it never went completely hypo. when i found this site it gave me so much hope, and belief that i can be cured. i was put on methimamazole until i went hypo, two weeks ago i went hypo so the dx suggested to come off the meds to see if my thyroid normalize (i have been doing this battle or on meds and off meds for 12 years). my body has been feeling bad, but from reading this page im currently looking for a naturapath and im going try some of the remedies on this site.
thank you all so much, i can't wait to be cured!
Replied by Debby
Monroe, Ct
04/18/2012

Replied by Debra
Omaha Ar
09/22/2013

Replied by Tom
Fort Worth, Texas
09/22/2013

---
Posted by Jen (R) on 12/17/2009

bad tooth, hyperthyroid
hello again earthclinic readers,
first thank you to all who answered my last question.
2nd i have a bad tooth, it broke 2 and a half years ago when i was preg and they just put a temporary filling in and it is gone now and the tooth is turning dark, it is my very last tooth on the top on the right side. Does anyone think that this could be the cause of my hyper thyroid and if so what will help, i read all of the infected tooth posts, but my tooth doesnt hurt and i dont think that it is inflamed but maybe. So i dont want to start messing with it if i can wait a while longer until i have money to go fix it. Do you think that the garlic or something would help if this is the cause of my thyroid problem? thanks in advance again.
p.s. sorry for the spacing in this letter, my space bar sticks sometimes
Jen in ca
Replied by Serena
Los Angeles, California
04/14/2010

Replied by Joyful
Lawrence, Ks
06/27/2010

Replied by Grobust
Torrance, Ca, Usa
08/19/2010

Replied by Sam
Knoxville, Tn/usa
11/06/2010

Replied by Sue
Edmonton, Alberta, Canada
11/07/2010

Replied by Lauren
Queens, Ny
11/10/2010

Replied by Jen
Randr , Ca
12/16/2010

Replied by Rachel
Regina, Sk, Canada
04/02/2011

Replied by Fxdiva
Atlanta, Ga
04/29/2011

Replied by Gloria
Mexico, Df, Mexico
01/02/2012

---
Replied by Tricia
Union City, Ca, Usa
02/04/2014

Replied by Tony
Tn, Usa
02/05/2014

Replied by Prioris
Fl, Usa
02/05/2014

Hyssop Tea  
Posted by Amanda (New York, Ny) on 06/08/2011


Hyssop tea has helped my hyperthyroid symptoms stay in check. It is high in Iodine, so check with your Dr. first. It has quiteted down the heart palps & much of the anxiety, along with greatly improving the length and quality of my sleep. You may have to take a lot of it, though, so I suggest buying organic loose Hyssop tea.
Replied by Chirod
Marietta, Georgia
01/29/2012

Replied by Matthew
Boston,ma
02/10/2014

Replied by Sara
Miami, Fl.
03/04/2014

---