Blackstrap Molasses
Posted by S (Boston, MA)

★☆☆☆☆
Hi. Not sure if I the odd ball on the planet, but, the molasses concoction to reverse grey hair DOES NOT WORK. I have faithfully been taking 2 TBS spoons daily since july 4th.....still have gray hair at the roots
Replied by Binay K.
(Sikkim)
04/12/2021
★☆☆☆☆
---
Blackstrap Molasses
Posted by Guilda (New Zealand)

★★★★★
Have just finished reading an old book on molasses and it contains not only most minerals our body needs but also all Vit.B complex properties and it is B2 to stop graying hair. Extremely beneficial for good health.
Replied by Beatrice
(Toronto, Ontario)
07/23/2023

---
Blackstrap Molasses, Brewers Yeast
Posted by Cathy (Decatur, TX) on 04/13/2009

★★★★★
I have been coloring my gray hair for over 20 years. Decided to stop and try something natural. I went with the 1 Tb. molasses and 1 Tb. brewers yeast twice a day. Started about a month ago and not much change. I read that you need copper and my brewers yeast did not have copper in it. I changed to a different brand that had copper and now I am seeing more and more brown hair. I never would have believed it if I wasn't seeing if for myself. I am 52 years old and started getting some gray in my hair while still in my early 20s.
It works.
Replied by Rani
(Burlington, MA)
05/09/2009

Replied by Patie
(Canada)
08/18/2014

Replied by Patie J.
(Canada)
08/18/2014

Replied by Careah
(Fresno, CA)
08/19/2014

Replied by Beatrice
(Mississauga, Canada)
05/03/2016

Replied by Justin
(Ga)
06/27/2020

---
Blackstrap Molasses, Brewers Yeast
Posted by Aarah (Stroud, Gloucestershire) on 10/01/2008

★★★★★
I am a bit confused over the apple cider vinegar and baking soda. At the moment i am taking blackstrap molasses and brewers yeast to reverse grey hair , it seems to be working very well so far, but i also take acv. I have been told that baking soda robs the body of b-vitamins and so if i do put this in my acv, would it take away all the b vitamins i am taking from brewers yeast and bsm? I would be gratefull if anyone can answer this one for me as i would like to add baking soda to my acv but will hold off for now untill i get some advice.
Replied by Joan
(Fort Frances, Ontario, Canada)
04/29/2010

---
Chlorella, Spirulina
Posted by Elodie (Melbourne, Fl) on 09/15/2016

★★★★★
I am 34 now but started going silver when I was 18. Taking chlorella and spirulina have both reduced my grey hair dramatically. I tend to only take it in the warmer months in my smoothies. My hairdresser didn't believe me, was adamant that nothing reverses silvers, but I plucked one off my head and showed him the proof from the strand that was dark at the root and silver on the end, and he knows I don't dye my hair, and he was amazed! Says I am "a miracle of science."
Replied by Amy
(Los Angeles, Ca)
09/15/2016

---
Chlorophyll
Posted by Pamann (Clermont, Florida) on 07/27/2011

★★★★★
Took organic unsulphered BSM for months and did not notice any difference, in fact, more gray hairs than ever seemed to be coming in. Purchased some chlorophyll just to try out, and my gray hairs are all but gone. And now my hair is a deep, shiny chocolate brown, healthier than it ever was before. I take one to two tablespoons a day. I believe it is the copper that is helping me. I use Nature's Way Chlorofresh, in case anyone is interested. Have been taking this for about two months. This may not work for everyone, but it sure has for me.
---
Chlorophyll
Posted by Ryein (Michigan) on 08/01/2006

★★★★★
Gary Null says to drink chlorophyll every day. That's what he does and doesn't seem to have a gray strand of hair on his head. I'm going to do that and I let you know how it works.
Replied by George
(Lanesville, United States)
08/21/2008

Replied by Alorah
(Ny)
07/05/2010
★★★★★
---
Coconut Oil
Posted by Keith (Spring, Texas) on 11/07/2010

Does Virgin Coconut Oil reverse gray hair, if so, how long before I see any results? Thanks
Replied by Ellen
(Sherwood Park, Alberta, Canada)
11/07/2010

Replied by Francisca
(Michelbach-le-bas, Alsace, France)
11/08/2010

Replied by Jay
(Toronto, Ont, Canada)
11/25/2010

---
Coconut Oil
Posted by Saima (Edinburgh, uk) on 11/17/2007

★★★★★
I am a 70 year old grand and great grand mother with absolutely not a single grey hair ! My secret... Coconut oil which I had applied daily in my youth on my hair (though I haven't used it for sometime now ). My son's head is almost entirely grey . He doesn't listen... Try it .It's cheap because I never used the expensive organic or extra virgin variety . It beats the expensive supplements! I've recommended to many very happy friends.
Replied by Ann
(Brisbane, Australia)
03/06/2008

Replied by Imran
(Ghani, Lahore Punjab Pakistan)
06/04/2009
★☆☆☆☆
Replied by Sandy
(Bangalore, India)
06/05/2009
★★★★★
Replied by Monsoon
(Pune, India)
07/15/2009
★★★★★
Replied by Scott
(La, Ca)
12/07/2009
★★★★★
---
Copper
Posted by Only1barbi (Maryland) on 03/11/2017

★★★★★
Copper is the magic cure for grey hair but need to be careful as too much is not good.
---
Copper Supplementation
Posted by Julie (Georgia) on 12/11/2018

★★★★★
To reverse gray hair, try taking Copper Glycinate every day. For some reason "Glycinate" is the only one that works for me.
---
Copper Supplementation
Posted by Dott (Fort Lauderdale, Florida, Usa) on 12/13/2009

★★★★★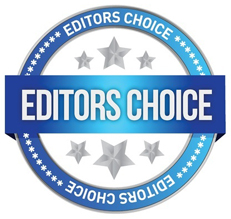 Hi, I have another possible reason for grey/white hair. You MIGHT have a copper deficiency. Supplemental copper may help.
My husband has served as the guinea pig for this experiment. He used to be teased a lot by family for his white-haired resemblance to wild and hairy Einstein photos. When I started reseaching causes of white hair, I found lack of copper in the diet is one. Then, I looked up foods high in copper, and discovered that my spouse didn't like ANY of them, and rarely ate any copper-containing foods. So, I got him a 2 mg. copper supplement, and he takes it daily.
His hair is no longer white, but it is not that close to his natural color either yet, but it is getting there. I would estimate it to be about 70% grey yet, but it is improved enough to notice, his nape is quite a bit darker, his eyebrows are free of grey, his arm hair is darker than it was, and he told me just this morning that his chest hair is also starting to darken now. Supplemental copper is also apparently good for elasticity of the arteries to the heart---that makes you wonder if its lack might contribute to heart problems, but I haven't been able to find any indication of that online really. Still, we will take the bonus.
Replied by Rosemary
(Sandy Springs, Ga)
05/29/2013

Replied by Joy
(Battleground, Wash)
05/29/2013

---
Copper, Zinc
Posted by Devonia (Bendl, IL) on 04/15/2006

★★★★★
For gray hair try copper and zinc supplements.
---
Copper, Zinc
Posted by Anriceous (Dublin, CA)

★☆☆☆☆
Copper did not work. Us guys got it easier: Keep hair cut real short and cut those grays out. Too many? Try the "Mr. Clean" Look hehe.
Replied by Jj
(Mv, Ca)
03/24/2010

Replied by Brian
(Barrie, Ontario, Canada)
11/26/2010

Replied by Mark
(Las Vegas)
10/19/2012

Replied by Anna
(Canada)
08/08/2015

---
Diatomaceous Earth
Posted by Chris T. (Albuquerque, NM) on 03/26/2021

★★★★★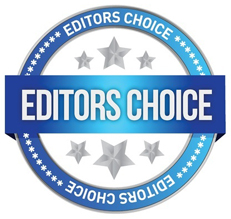 Diatomaceous Earth! (Food Grade) My husband and I started taking it in a glass of water daily for its health benefits, and his Salt and Pepper hair is 95% black again over the course of 3 weeks. I had come across people claiming it restored their hair color, but dismissed it as silly. But low and behold, his black hair is back!
Replied by Madelyn
(Idaho)
03/26/2021

Replied by Michael
(Pennsylvania)
03/28/2021

Replied by Vee
(Kentucky)
05/31/2022

---