Blackstrap Molasses
Posted by Shubha (Bangalore, India) on 09/22/2014

i have been using BSM from past 2 and half months.But didnt see any improvemement on my grey hair. Could someone please tel me how can I make sure whether its working or not.
Replied by Barney
(Bangalore, India)
01/28/2015

Replied by Amy
(Charlotte Nc)
02/19/2015

---
Blackstrap Molasses
Posted by Suman (Bangalore, India) on 08/23/2014

Can you please tell me which is the best grey hair remedy?? Colloidal minerals, melancor or BlackStrap molasses?? I've been taking Blackstrap molasses since 10days.
Replied by Sam
(Miami, Florida, US)
10/02/2014

---
Blackstrap Molasses
Posted by Kathleen (Houston) on 08/18/2014

★★★★☆
I have been taking BSM for close to a year. I use it as my sugar, a spoon in my coffee, in oatmeal. As a sweetener in most things I would use sugar in. My hair is very fair and to be honest, I'm not sure because I break down and use color every once in a while. But I do think it has toned down the grey. Stays a dark blond with sunny highlights.I hope for a bit more dark as time goes by. I still think it is very good for me to have stopped the sugar.
Replied by Shubham
(India)
09/02/2014

---
Blackstrap Molasses
Posted by Shireen (California) on 06/28/2014

I bought plantation brand organic blackstrap molasses unsulphered and it has 0 copper. The store said that pretty much plantation is the only company that does the blackstrap molasses. What should I do? Will it help with grey hair?
---
Blackstrap Molasses
Posted by Sandy (Middletown, Ohio) on 06/05/2014

I just purchased Plantation Organic Blackstrap Molasses. My main purpose is to get rid of grey hair. I have been reading that the copper in it, is what gets rid of the greys. My bottle has 0% copper. Online, every bottle I look at, doesn't even mention copper. Where can I find the brand that contains copper?
Replied by KT
(Usa)
06/05/2014

Replied by Edward
(Denver Co)
03/25/2015

Replied by Mimi
(Alabama, Usa)
04/03/2015

---
Blackstrap Molasses
Posted by Thain (New York,new York) on 04/24/2014

hi there, I recently came across this site while doing research to reverse my rapidly greying hair. I am very interested in all the posts citing Blackstrap Molasses as a viable remedy. Most of the posts list copper as the primary effective element in this treatment. Today I went to the grocery store to purchase the recommended brand mentioned in the majority of posts, but the nutritional information lists the copper content as 0%. Am I missing something here? any advice or information would be greatly appreciated. Thanks in advance.
Replied by Ellen
(Us)
08/17/2016

---
Blackstrap Molasses
Posted by Alysajade381 (Allentown, Pa) on 04/04/2014

★☆☆☆☆
Today is the 7th week I've been taking 2 tbsp of Blackstrap Molasses every morning for my gray hair. I have black hair and I've had gray hair since in my 30's. And I don't see any change of my hair color from the roots. I had high hopes because I am extremely allergic to Permanent hair dye. It makes my scalp swell up & itches like crazy & I been using temp hair dye but the color fades fast. I was hoping to at least get a slight darker change of my gray. But no results here. I will keep taking it for couple of months longer. I'm not giving up that easy LOL!
Replied by Anita
(Kuwait)
05/16/2014

Replied by Sam
(Miami, Florida, US)
10/02/2014

Replied by Meeya
(Sunnyvale, Ca)
10/04/2014

Replied by Cindy Wodrum
(Conyers, Ga)
05/25/2016

Replied by Truth
(Online)
09/05/2016

Replied by Cynthia
(California)
07/20/2017

Replied by Maja
(Louisiana)
09/10/2017

Amanda
(Montgomery TX)
02/09/2023

---
Blackstrap Molasses
Posted by Lucia Maria (Nanuet, New York) on 02/26/2013

★★★★★
BlackStrap Molassas does make your hair darker like it says it does, I am proof of that! I had just colored my hair "blond" and all of a sudden within about I'd say a few days after that, my hair is getting dark all over from the top to the bottom! It does take about 3-4 months for the BlackStrap to kick in but it does work if you are a natural Brunette! I take two tablespoons a day.
Replied by Courtney
(Granite Bay, Ca)
02/27/2013

Replied by Vince
(Toronto, Canada)
04/02/2013

Replied by Joseph
(Malta)
10/05/2013

Replied by Mike
(Denver, Colorado)
10/05/2013

Replied by Chattvol
(Co)
03/08/2014
★★★★★
Replied by Elena
(Spain)
09/19/2014

Replied by Sandy
(Usa)
03/04/2015

Replied by Selena
(Virginia)
03/08/2018

---
Blackstrap Molasses
Posted by Weisdaclick (Miami, Fl) on 01/14/2013

I am a man in my early forties with a lot of white hair (not even gray - it's stark white). As my hair is naturally black it really sticks-out. Now here is the thing: I have a brother who is 3 years older than me. I am the "healthy one" - always working out and watching what I eat whereas he drinks heavily and smokes a little, he has virtually no gray at all.
I have tried to work out why we have this difference and can think of two reasons:
1) We are both very tall but I am an inch taller and often have cold hands & feet. I reckon this means scalp circulation is also not as good.
2) My "healthy" diet of no alcohol was not as healthy as I thought. For years I was drinking diet sodas and my bro drinks beer by the case-load. Turns out beer has copper and a couple of other minerals and my diet sodas leech minerals from the body.
So now I have quit sodas some time back and am trying to get more copper in my diet. First off was BSM which may be very, very slowly working. A black spot of hair about the size of a fingernail has formed around my temple area.
Recently I have been taking a bit more powdered cocoa and the spot has turned into more of a streak of dark hair - seems to be working. Encouraged by this I am trying to eat more nuts and have even tried liver - it has to be the most disgusting thing ever but if it can help me get some hair color back I will eat it now and then.
I am also drinking a little beer these days. I have read that those who drink in moderation tend to live longer than those who drink nothing. Today I ordered some liquid chlorophyll and will add that to the diet.
I would love to hear the thoughts of the board. I hate having so much white hair at this age - it is the only thing that ages me. I really, really want to get more of my black hair back naturally.
Replied by Harmen
(Netherlands)
10/10/2016

Replied by Amanda
(Montgomery TX)
02/09/2023

---
Blackstrap Molasses
Posted by Dheepa (Chennai, india) on 12/06/2012

I recently bought "ORGANIC BLACKSTRAP MOLASSES" plantation brand in a organic shop.. then only I found that 0% copper mentioned in it..I bought since I have got lot of grey hairs.. Now will it work for me... I am worried..do any one has an answer...
Replied by Sara
(Sacramento, Ca)
12/06/2012

Replied by Anon
(Anon)
12/07/2012

Replied by Elsa Easterly
(Elsewhere, Ca)
12/20/2012

Replied by Leandro
(Brazil)
05/08/2017

---
Blackstrap Molasses
Posted by Veggie (Hong Kong) on 07/23/2012

★★★★☆
I had been taking organic unsulphured blackstrap molasses for gray hair for the last year or so. Instead, I found that it cured my borderline anemia and I could donate blood again. I take a tablespoon every day with soymilk. It is also working on my gray hair but much more slowly. I realise that my roots are not turning gray as quickly as before and I could wait longer before retouching my roots. Very pleased with the results as I had been trying other remedies like flaxseed oil and vitamin Bs without success. I am vegan so blackstrap molasses is definitely useful for vegetarians or vegans who have problems with anemia.
Replied by Alabama1999
(Birmingham, Alabama, Usa)
08/16/2012
★☆☆☆☆
---
Blackstrap Molasses
Posted by Helen (Milton, Nc 27305) on 01/30/2012

★★★★★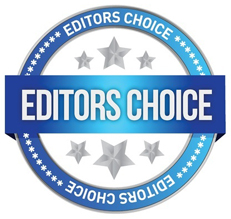 Thanks! Now I know why my hair has gone from white to dark blonde and is getting darker! I will keep taking tablespoon of blackstrap molasses EVERY day. I am 84 years old and you can imagine the stares that I get!!!! However, I love it and my hair is so ALIVE, just like a child's new hair. This has happened since the last of April, 2011! My children are almost afraid to ask what I have done! Now I can tell them. I am also eating raw apricot kernels daily to prevent cancer so did not know which to credit the new hairchange to to!!
Replied by Debbie
(Melbourne, Australia)
01/31/2012

---
Blackstrap Molasses
Posted by Kate (Maidenhead, Berkshire, England) on 01/27/2012

★★★★★
Due to my hair loss I can't use the conventional hair dyes, however I found taking unsulphured blackstrap molasses 2 teaspoons twice a day for the last 3 weeks has turned all of my grey hair to dark black with reddish pigment. The copper in the molasses helps to change the hair colour. Good Luck
Replied by Cayte
(Zanesfield, Oh)
04/28/2012

Replied by Kate
(Maidenhead, Uk)
09/26/2012

Bruce31s
(New orleans, LA)
10/20/2023

---
Blackstrap Molasses
Posted by Jorgo (Athens, Greece) on 01/04/2012

I am 25 years old and suffer from premature gray hair. This thing really makes me stresed and look older. On site I read that blackstrap molasses are used for reverse gray hair to normal. I want to know how long I am going to use it to see result, and if I stop using it will my hair turn again to gray? Has Blackstrap Molasses any side effect to the body? I will really appreciate your help.
With full respect Jorgo.
Replied by Francisca
(Zug, Zug, Switzerland)
01/05/2012

Replied by Debbie
(Melbourne, Australia)
01/05/2012

Replied by Francisca
(Zug, Zug, Switzerland)
01/06/2012

Replied by Kate
(Maidenhead, Berkshire, England)
01/27/2012

Replied by Swhit
(Los Angeles, Ca, Usa)
05/25/2012

Replied by Vince
(Toronto, Ontario)
07/04/2012

Replied by Anonymous
(North Bergen, New Jersey)
07/28/2012

Replied by Sydney
(Washington, Dc)
08/30/2012

Replied by John
(Karnataka)
09/02/2017

---
Blackstrap Molasses
Posted by Mg (Dubai, Uae) on 10/25/2011

Hi! I started taking BSM about 4 weeks ago. I take one big tablespoon in the morning with warm water. I have 25% grey hair towards the front of my head and at 29 it makes me feel much older than my peers and makes me feel very depressed.
I don't see any change in colour as yet. Please can someone help to tell me how long it would take to show the results.
Replied by Jay
(Toronto, Ont, Canada)
10/25/2011

Replied by Francisca
(Michelbach-le-bas, Alsace, France)
10/26/2011

Replied by Gavin
(Manganui, Northland, New Zealand)
10/26/2011

Replied by Mg
(Dubai, Uae)
12/28/2011
★☆☆☆☆
Replied by Joan
(Philadelphia, Pennsylvania, Usa)
12/30/2011

Replied by Sandi
(Orange County, Ca)
06/12/2012
★★★★★
Replied by Jles
(Tucson, Az)
03/24/2013

---