Sitz Bath
Posted by Om (Hope, Bc, Canada) on 02/18/2015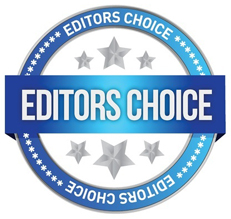 Use cold water therapy. Dip your privates in cold water for at least two minutes up to four times a day. Either fill the tub with just enough cold water to cover the down under, or find a roomy bucket to sit in. I tried a plastic sitz bath from Amazon but prefer the tub. A roomy bucket was really good but was cutting into my hips. Result: no pain and healing. Dry well afterwards and put up with the undressing necessary.
No cost involved. Namaste, Om
---
Sitz Bath
Posted by Pri (Austin, Texas) on 08/09/2011


Iiiliziii from Boston.. I cant thank you enough! You are a gift of GOD.
I was suffering from extreme case of Hemorrhoids and while looking for some cures online I landed on earthclinic .. this website is great..
While reading through Hemorrhoid cures..I came across Iiili's post and went to Walgreens same day and got myself a sitz bath and epsom salt (I always have ACV at home! Its v useful)... Then I took Sitz bath - pls do put some epsom salt and ACV in the hot water and then sit for 15-20 mins or so.... JUst after 2 baths my H were starting to disappear and I was painfree in no time!!!!
I know Hs are Ugly and painful.... Ppl suffering from this ugly disease.. I genuinely suggest you to try Sitz Bath, improve your diet ( my hubby got me Vein Tonic, Alm Tree Powder and Psyllium seeds that I included in my diet too)
Good Luck and God Bless all!
---
Sitz Bath
Posted by Iiiliziii (Boston, Ma) on 04/19/2011


The absolute best treatment for hemorrhoids (and believe me, I used to get my share of them) is a sitz bath filled with warm water and some witch hazel.
You can pick up a sitz bath at CVS, Walgreen's, etc. for only about $10-15 and get the witch hazel there as well.
You fill the sitz with nice warm water, add about a cup of witch hazel, then sit and soak for about 20 minutes a couple of times a day. Do it as often as you like, and keep a good sized glass or small container near you so that you can add warm water from the sink to the sitz when you feel that it's cooled. You want to keep the water warm for the entire 20 min's.
You will feel almost *instant* relief while soaking and within a couple of soaks, be feeling MUCH better.
Going forward, once the 'roid' is gone, the minute you feel something brewing down there, start with the sitz baths, and really... you'll be problem-free.
---