Blackstrap Molasses
Posted by Dave (East Aurora, Ny) on 10/11/2014


Molasses capsules work almost immediately to reduce and get rid of hemorrhoids. One capsule twice a day to start and then one a day once you are back to normal.
---
Blackstrap Molasses
Posted by Deb (Mt. Pleasant, S.c.) on 03/08/2012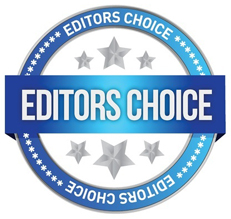 My husband began using blackstrap molasses about 3 weeks ago after reading that it would shrink Hemorrhoids. He was skeptical but faithfully took his full tablespoon, one in the morning and one at night (plain, right off the spoon! ) I asked him how it was going after the second week and he told me, "great! " He said that the hemorrhoids were really going away and that he was going to continue taking it because it was better than having the "rubber band surgery" (which we have both had! )
I decided to join him and also began taking one tablespoon in the morning and one in the evening as well. After only 4 days I can report that my hemorrhoids have shrunken so much that I feel that I have had surgery again - unbelievable! We are both true believers of this product and will continue to take the usual dose until the Hemorrhoids are gone, then we may go to only one tablespoon each morning. Another benefit, it has helped keep us "regular" - a nice benefit for people in their 60's who lead very busy lives! We have even recommended it to our daughters who have recently had babies and are suffering from Hemorrhoids - they have both begun taking the blackstrap molasses, too. We used the unsulphured, no reason other than that is what we found at the grocery store.
If there are other benefits, I'll report on that as we realize them. I have my annual physical coming up and I am curious at what some of my test results will show.
Thank you for this wonderful site!
---
Blackstrap Molasses
Posted by Grizzelda (Cleveland, Ohio) on 12/12/2011


I have had hemmorhoids for 30 years and was resigned to living with them until I saw that many people had good luck with unsulphered organic blackstrap molasses. I started with 1 Tablespoon twice a day and within a week they were GONE! I now take this dose 3 times a week and that seems to keep them at bay. I don't always enjoy the flavor of the molasses but if I hold my nose and swallow a lot of water immediately after taking it, it is not too bad. I'm willing to do whatever I have to in order to not have them recur. Hope this helps someone out there!
---