Oil Pulling, Coconut Oil
Posted by Judy (Schertz, Texas) on 03/20/2014

Grover's Skin Disorder and Polycythemia Vera:
Hello out there. Could use some help here in regards to the Grovers issues, read the oil pulling, which I hope will help and going to take Coconut oil capsules as well with using the oils recommended. The Poly Vera have had for 7 years and treated with med and blood withdraws. Yuk but it works. Anybody out there that has this? Thanks.
Replied by Rusty
(Jacksonville, Fl)
12/19/2016

Replied by Martin
(New York City)
12/21/2016

Replied by Rusty
(Jacksonville, Fl)
12/22/2016

---
Oregano Herb
Posted by Barrie (South Island, New Zealand) on 01/22/2018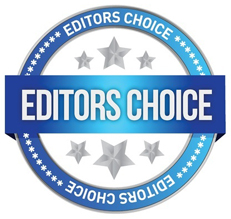 I had suffered from Grover's disease for about a year. My doctor couldn't tell me what it was but a specialist diagnosed it. Somewhere I read that Oregano oil relieved a sufferer, I bought some and found it too strong. However I went out to my herb garden and ate 3 leaves off my Oregano herb. It is very pungent. 3 leaves (and they are very small) twice a day after meals. And now after about 4 weeks I am almost clear from this constant itch which was driving me mad. I want to tell the whole world. For me I have gone 95% totally clear.
---
OTC
Posted by Bob C (Savannah, Ga) on 03/27/2018


Grover's Disease OTC Itching control that works for me:
I just found this site a few hours ago and wanted to pass on what is working for me. I haven't read all the posts but I am thankful that this site exists and you all post to try and help each other.
Although I have had intense itching for over 4 months, I only received the results of a biopsy confirming Grovers about a month ago. My dermatologist recommended Gold Bond Relief Lotion with 3% Salicylic Acid. It is an over the counter lotion that works for her other Grovers' patients and it is available at Walmart and Target for under $10. Supposedly other drug stores carry it at a higher price but I have not been able to find it.
The salicylic acid lotion works almost immediately for about 6 hours most of the time. A second application over the first application works, but not nearly as effective as immediately following a shower or bath. (I have read reports that bathing submerged for at least 5 min is best, but a shower works for me.)
A few days ago I tried A&D ointment and that worked great in suppressing the itching the one time that I tried it. Going bare chested without a shirt is also very effective in extending the time duration after applying the Salicylic Acid.
The dermatologist prescribed the antihistamine Hydroxyzine HCL 25mg. Although the direction is for 1 pill, I take 1/2 a pill before bed and I usually sleep through the night without waking up itching. I also have a prescription for 6% Salicylic Acid cream but the cream and lotion have been discontinued (not FDA approved). I tried the 6% gel, but it makes me light headed and since the 3% works I am happy to stay with it.
Good luck .... I hope this helps someone.
---
OTC
Posted by Cindy B (Sarasota, Florida) on 07/02/2014


Last summer I was diagnosed with Grover's disease .. Fought it all summer.. it came back this summer ..a friend of mine told me her secret to treating it. Monistat 7 cream ..applied 2-3 times a day. I did this and within 3 days it's almost gone!
Replied by Kathy
(Mashpee Ma)
07/31/2014

Replied by Sandy
(Stevenson, Wa)
03/04/2016

---
OTC Claritin
Posted by Ekb (Iowa City, Ia) on 02/02/2015

I hope this helps: Claritin OTC works for the itching of Grover's but not the rash. A huge improvement tho'. Someone on one of the community index sites suggested it and since I already have seasonal allergies but not as much in winter, I resumed the Claritin, 2 times a day: morning/evening. After day one the itching backed off by 80%. After 2 weeks, I'm itch-free. I'll probably be taking Claritin for the rest of my life.
With regards to the rash itself, I'm suspicious it's histamine-related since it behaves similar to my eyelid swelling & itching: flares in extremes of hot & cold weather. The Elidel Rx that works for my eyelids doesn't work for the Grover's, nor does Retin-A that I have on hand. I'll be discussing this topic with my dermatologist next visit. The Triamcynolone only keeps the Grover's at bay, at best, as was already discussed.
---
Peppermint Oil
Posted by Linda (St Petersburg, Fl) on 05/30/2018


I have found a near miracle to get relief from the intense itch of Grover's Disease. It is Peppermint essential oil. I mix it with Nivea lotion or Coconut Oil. You can adjust the portion to your own liking. I put about 1 1/2 tablespoonfuls to about 4-5 drops of oil in my hand, mix it up and apply. I get about 10-12 hours of relief from the itch plus it helps with keeping the skin moist and healing. I'm grateful!!!!!
---
Reishi and Shiitake Mushrooms
Posted by Francesco (Vittorio Veneto (ita)) on 10/24/2017


Hi all, at first sorry for my poor english (I'm italian). It is a long time I suffer for grover disease (years), up to a month ago. that time a gave a try to medicinal mushrooms, rieshi and shiitake. Make sure pills are composed of extract PLUS powder of the mushroom, both of them. Take 4 grams per day each mushroom, 2 grams breakfast and other 2 at dinner. Results may arrive in 2 weeks, amazing!
---
Replace Metal Fillings
Posted by Buddy (Kingman, Arizona, Usa) on 07/14/2011


I had Grovers for about 15 years. About two months ago, I had all my metal fillings replaced and my Grovers has cleared-up.
Thanks and good luck..
Replied by Dan
(Philadelphia, Pa.)
03/27/2017

Replied by Jaydee
(Philadelphia)
04/03/2018

---
Salt Baths
Posted by Jack (North Platte Ne ) on 06/25/2016


For grovers disease:
Take salt baths, I use salt, baking soda, and borax. For small flare ups, I make a sea salt solution until it won't dissolve any more salt and apply directly to the outbreaks. This has rescued me.
Replied by Linda Foster
(Long Beach)
10/06/2016

Replied by Robert
(Palmdale, Ca)
12/17/2016

Replied by Jim C.
(Santa Rosa, Ca, Usa)
03/10/2018

---
Sea Buckthorn Berry
Posted by Megan F (Portland, Oregon ) on 03/22/2017


I was diagnosed with Grover's Disease 2 years ago and have tried practically everything to get rid of the itching chest rash. Recently I started using sea buckthorn berry oil rubbed twice per day directly on the rash and it seems to be clearing up and reducing the itchiness (it's been 4 days) I will update if it clears it up totally.
---
Seawater
Posted by Lynn (Tauranga, New Zealand) on 07/08/2017


Hi, Lynn from new Zealand here. Diagnosed with Grovers disease 20 months ago. Have had every steroid cream, OTC creams, lotions and potions, Acetretin and Tetracycline drugs that exist! Or so it seems. Nothing really ever "fixed" the problem. Intense itching and spots, sleepless nights and miserable.
HOWEVER, I recently went on an extended holiday in Bali and swam 2-3 times a day in seawater. Over a short period the rash and itch improved and almost disappeared. Then I went on to Malysia where the seawater was too polluted for swimming. Swam in hotel pools, rash returned . It got me thinking about seawater so I researched this well. Found a site and read the story of Richard L who has cured his Grovers with seaweed powder. I made a paste and applied it afer showering, leave on for 15 minutes and then shower off. Do this for quite some time and he claims his grovers is gone. I'm trying this now.
Also am going to hot pools nearby that are seawater heated by heat exchange, so natural. Skin feels much better afetr each swim and rash and itch DEFINITELY improving. I'll do this for the rest of my life if it gets rid of the Grovers and makes life bearable. Any others found seawater can help?
Replied by Charity
(Faithville, Usa)
07/09/2017

Replied by Michael
(New Zealand)
07/10/2017

Replied by Penny
(Fl)
09/04/2017

---
Tea Tree Oil
Posted by Angela G. (Illinois) on 09/07/2015


I recently was diagnosed with Grovers Disease and the Triamcinolone cream is not working and making it worse. This is the worst I have ever had it since I was a teenager.
I started using Tea Tree Oil at night and my husband noticed a difference and it is looking better. The bad thing is Tea Tree Oil smells awful. I do not know what I am going to do if we end up moving to Florida with the job change. The heat and sweating is bad for my skin.
---
Vitamin A
Posted by Elena (California) on 04/30/2022


I started taking 50,000 IU daily for Grover's since this past Monday. As of today, my skin is almost cleared up!! Thank you to the contributors who shared that information! Just as a reminder take Vit D, 2000 IU more or less, because Vitamin A depletes Vit D.
I'm going to continue for another week, and then reassess whether I should continue on a decreased dosage of Vitamin A.
Best to All
Replied by Penny
(Michigan)
06/04/2022

---
Vitamin A
Posted by Judith (Ny) on 04/25/2018


I was diagnosed with Grover's after a 3 month on and off rash all over my body would never go away and I finally got a biopsy. It was insane, water only made it worse, every article of clothing exacerbated it, I had very little itching just burning. Diaper rash cream and zinc powder kept it dry but didn't stop new outbreaks. I tried vitamin d, steroid creams eating clean, nothing worked. I felt depressed and hopeless. Well after researching the very few Grover's sites, I saw that vitamin A helped a lot of folks, so I tried high doses. I'm in it a week and I'm amazed at how all my body is practically clear except my back. My last resort was accutane but I'm going to try sticking with the a before I start the script which is just a much stronger version of A. I hope this helps someone suffering from this awful condition.
Replied by Loraine
(Queens)
04/26/2018

Replied by Judy
(Bronx, Ny)
04/28/2018

Replied by Loraine
(Queens)
04/29/2018

Replied by Linda
(St Petersburg, Fl)
05/12/2018

---
Vitamin A
Posted by Pete (Ca) on 02/27/2017


High dosages of Vitamin A is what cured my Grover's Disease. I tried everything and my Grover's Disease only got worse...steroid creams, Tetracycline, diaper rash creams, tanning salons, etc. Nothing worked my condition only got worse. My chest and back was covered with the small red bumps and the itching was driving me crazy! Reading everything I could find on the internet on Grover's I decided to stop everything and try a routine of Vitamin A.
About 1 1/2 weeks ago I began taking 48,000 IU of Vitamin A each day. This consisted on two capsules 3 X daily, 8,000 IU each capsule for a total of 48,000 each day. It could be just coincidence, but 10 days later my Grover's Disease is almost 100% gone. I plan on continuing this dosage until I have no signs of the disease then gradually reduce the dosage to a maintenance dosage of 1 Vitamin capsule each day, or 8,000 IU.
I hope this helps as much as I believe it helped me.
Replied by Lynn
(New Zealand)
08/09/2017

Replied by Sherry
(Scottsdale)
01/25/2018

Replied by Marcella
(Newport Beach, Ca)
01/25/2018

Replied by Mary Ellen
(Oracle, Az)
04/22/2018

---