Magnesium Oil
Posted by Art (California) on 03/14/2019 928 posts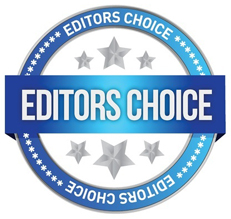 Recently I was talking with a neighbor and he was telling me that he had a torn rotator cuff in each shoulder that were very painful and really limited his range of motion. His doctor told him that he needed surgery on both shoulders, but he was not a candidate for the surgery because of an existing heart condition. I told him about mag oil and asked if he wanted to try it. He said, what do I have to lose? I made him a spray bottle of it to try to see if it would help. I talked to him awhile after that and he told me that the mag oil was working great and asked me if I could make him more. I made him a larger bottle so he could use it to refill his spray bottle and he now calls it his secret sauce. He showed me how he could now raise his arms over his head with no problem and very little pain at all! Another friend who has "frozen shoulder" asked me about anything they could use for the frozen shoulder and I suggested trying mag oil which they did and said it was very helpful in relieving the pain and increasing range of motion! We should all have mag oil in our medicine cabinets! Art
---
Miracle Balls
Posted by Mel (Abbotsford, Bc Canada) on 05/20/2011


I've had issues with frozen shoulder. Painful!!! Thankfully I found out about Miracle Balls, looked up the exercises to do that would help and did them. It was a miracle! Seriously worth it. Not just for the frozen shoulder either, every exercise I've tried with them has helped more than I ever could have expected. Super simple too. Almost too simple but you will feel the difference. Just try it. Look it up online, I don't really know where you can buy them. They used to sell them at costco but I don't see them there anymore. They were cheap too, totally worth the $. Good luck.
Replied by Natural Jenn
(California)
08/07/2013

---
MSM
Posted by Marsh (CO) on 07/01/2021


My husband started taking MSM for his frozen shoulder. He believes it significantly helped. After taking it for about 2 weeks he came across an old interview with James Coburn, the actor. His RA was so debilitating, prescription drugs weren't helping. He discovered MSM and said that was the only thing that would help him get out of bed. (Me, I can't take it as it causes heart palps.)
---
MSM
Posted by Cynthia (Madison, Wi) on 06/22/2020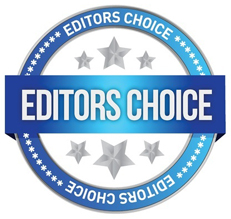 Here is how I cured my frozen shoulder. I first developed a frozen shoulder in the summer of 2019. I tried everything I could think of, including stretching, exercise, supplements, etc. I suffered increasing pain for several months. But it wasn't until I did the following that I gained relief:
1) I began to take MSM powder, one heaping tablespoon in the morning with water.
2) I used a 50 percent DSMO solution and applied it to my shoulder a few times.3) I added a good Omega 3 fish oil capsule to my daily supplements.
3) I added an Omega 3 fish oil capsule to my daily supplements.
4) I took tumeric capsule once a day.
Within two weeks, all of my frozen shoulder pain was gone! The DMSO helped a lot, but the main thing that really made a difference was the MSM powder. In fact, the frozen pain started after I stopped taking MSM powder. It wasn't until I remembered months later that I had used the MSM powder until I began to travel and then simply stopped taking it.
I also cut the sugar and fat in my diet considerably.
Give the MSM a week or two to see results. If you've never taken MSM powder, begin by taking 1 teaspoon a day the work up to a tablespoon. Some people require more MSM to get the results they seek.
I hope this helps someone who is struggling with Frozen Shoulder. I am so grateful for the MSM and the other supplements I've outlined above -- I can hardly believe that I once suffered as much pain as I did in my shoulder.
Replied by Orh
(Ten Mile , Tn)
06/22/2020

---
Multiple Remedies for Adhesive Capsulitis
Posted by Adhesive Capsulitis-43 (Midwest) on 03/31/2018


Please be aware that Adhesive Capsulitis and other shoulder issues are NOT the same.
I have had Adhesive Capsulitis for about two and a half years. There are adhesions that have grown over my joints. My point is that while you can juice, eat an anti-inflammatory diet, take vitamins, do GENTLE exercises, it's a writing game for the issue to resolve itself. While some may have a quicker resolution, it is probably not a true confirmed case with an MRI/Xray of Adhesive Capsulitis.
Do not feel discouraged that others have gotten over their shoulder issues in a few months, they probably have a different condition and not a true confirmed case of Adhesive Capsulitis. I suggest going on to forums and talking to others with the condition and getting yourself a VERY good RECOMMENDED orthopedic doctor who does not push the surgery on you. Some patients have to have that surgery multiple times and is not guaranteed to work, especially if you are a Diabetic. Not to mention that surgery is pretty darn hard on your body, just be careful with ANY aggressive treatments. Aggressive Physical Therapy actually made my Adhesive Capsulitis worse, so be very careful that that too. It seems to affect us all a little differently, so keep that in mind too.
What helps: Massage does help, hot epsom salts baths, sleeping with a pillow under your arm helps too. A few pain killers are necessary, but be careful not to over medicate or take them too often. Acupuncture helped me for a month or so, but wasn't very effective for me. It just takes time to heal. Hang in there. You are not alone.
---
Orthobionomist
Posted by Jo Black (Australia) on 04/03/2020


I recently had a Rotator Cuff injury which was getting steadily worse over the course of 3 months and causing me agonising pain with most movements. I went to my doctor in desperation who said he believed it to be rotator cuff but would need an MRI or Ultrasound to confirm which would cost $300 and $200 respectively. I decided I would rather put this money into seeking alternative treatment and saw an Orthobionomist who works in a similar way to an Osteopath only instead of stretching out a painful muscle they help the body go with the contraction which prompts the muscle to release. Well, after the first session the shoulder felt better but it only lasted a day. The benefits of the second weekly session lasted 3 days and the treatment progressed in this way until my 4th session, after which the benefits were permanent. The shoulder is about 98% totally cured and each day it gets a little bit better. I only had 4 sessions in total and did not believe physical adjustment could have such profound results.
---
Pau d'Arco
Posted by Terry (Qulin, Mo) on 09/22/2010


I had a frozen shoulder first in the left, then in the right. For the first time for 2 months I used cold showers. The reason it works is that it increases circulation. Frozen shoulders can be caused by diabetes or heart and circulation problems also infections have a role to play. Mine started from a wisdom tooth infection and when it was extracted, my first frozen shoulder cleared up fast.
But what got the healing started was when I drank pau de arco herb. My pain stopped almost instantly.
I drank this tea 5 times a day thereafter and the second time I also took d ribose to increase the heart output and also vitamin e and ubiquinol (the better form of coq10) also started taking baking soda 1 teaspoon morning and bedtime.
Cleared up fast then. Since found this site and using many of Teds remedies and feeling great.
---
Turmeric
Posted by Charles (Saint Cloud , Florida) on 12/31/2007


I started taking turmeric powder about 2 and a half years ago, after seeing on a famous news show that it was one of the main ingredients in a pill that was able to reduce your antioxidant level to zero. I did a little research and saw there was little Alhiemers in India, where it is a big part of the diet. I was having a bit of a memory problem at the time. Anyways, after about 3 months of taking a tablespoon a day, I noticed my shoulder pain went away. My doctor had said he could do nothing for it, as it was arthitis and that he had it also. Now I notice that I don't seem too concern about memory and I have regained some interest in reading articles. I have had several, 3, cases of skin cancer in the last year, hopefully its due to the years of living in a tropical climate. I tried to stop taking it a couple of times to see what would happen and my shoulder pain seem to start to come back. So apparently it did not cure it but stopped the pain and I am now able to shoot basketball or any other activity. I put it in water and stir it up and swallow the half a cup very quickly as I do not like the taste. I order it 5 pounds at a time and keep a 10 pound supply on hand. Be careful it stains things yellow.
---
Vitamins D & K
Posted by Any (Ia) on 02/27/2015


Anyone with frozen shoulder should research vitamin d3, vitamin k2-4, and to a lesser degree, calcium and zinc intake. The vitamin k2-4 keeps the calcium in your bones where it belongs, and the vitamin d3 helps regulate your hormone levels.
---