Activated Charcoal
Posted by Scot (Singapore) on 03/14/2017


I didn't face food poisoning issue in my entire life, but my wife did. Actually it's a common problem for her. Last year a Japanese Physician actually suggested her to try Activated Charcoal and it really worked. I purchased activated charcoal online from amazon and it actually stopped the vomiting issue of my wife. But yes, it takes little time to ride out from Nausea.
Replied by aclark
(Oklahoma City)
08/23/2022

Replied by Maria
(California)
02/11/2023

---
Activated Charcoal
Posted by Kw (Lethbridge, Ab) on 08/03/2015


A little background:
I have a very sensitive stomach and get food poisoning often, it is something I am working on fixing. My husband and I can eat the exact same thing and while he wont feel a thing I will be running to the bathroom every 15 minutes.
I found that if I take 1 capsule of Activated Charcoal as soon as symptoms start coming on I feel immediate relief. Often times I will take a second cap about an hour after the first. Nausea can stay with me for about 8 hours but the vomiting and diarrhea are 100% gone. It is so effective that I always take Activated Charcoal with me camping and in the truck, it works every time! I have to share my success as I am sure there are others out there like me who get food poisoning often. Just remember to drink lots of water because it will dehydrate you.
PS. sometimes they sell Activated Charcoal with added licorice, this type of charcoal also works for the Food poisoning but can cause reactions in some people if they are sensitive to licorice.
---
Activated Charcoal
Posted by Olivia (Brooklyn, New York) on 06/15/2015


I suffered one night of hell on earth when I ate oatmeal in which milk and sugar had already been mixed. It was bought in St. Maarten at an outdoor market. I took the apple cider dosage of two teaspoons in water, and it helped somewhat, but I still had the runs and cramps. Thank God I decided to check Earth Clinic, and found the additional recommendation of taking Charcoal tablets. I took 2 for a total of 560 mgs. Immediate relief of cramps and stoppage of the runs. Two hours later, a slight cramp and I took another 2 tablets. That was it .... I was able to go out and even forgot that just a few hours earlier I thought I needed to go to the emergency room. Apple Cider Vinegar water helped, but the tablets were the magic bullet.
---
Activated Charcoal
Posted by Sacha (Murewa,zimbabwe) on 02/25/2014


Charcoal really helped me in a matter of minutes, it completely stopped the pain from food poisoning.
Replied by Cierra
(Baltimore, MD)
08/14/2014

---
Activated Charcoal
Posted by Nanci (Brandon, Ms) on 08/04/2011

I purchased activated charcoal several years ago when I read how wonderful it is for a variety of things.
My son thinks that he ate some shrimp that were not good several days ago and has felt terrible since and has had diarrhea for several days. Could I give him the charcoal now and should I buy a fresh product since I have not used this for several years. I have not refrigerated it. Should it be refrigerated?
Replied by Doc Mark
(Phoenix)
01/04/2018

---
Activated Charcoal
Posted by Dr. Michael (Briarcliff Manor, Ny) on 02/15/2010


After a nice Valentine's Day dinner, my wife woke up with severe diarrhea & couldn't stop throwing up. Even water. Fortunately, I stumbled across this website! I ran out and bought her activated charcoal capsules and gave her 2. Within 20 minutes she was finally able to get some rest. She still slept all day & was exhausted from the emptying both ways, but at least it stopped & she felt good enough to sleep. Thanks!
---
Activated Charcoal
Posted by Timmy (Minneapolis, MN) on 01/29/2009


I do not know If I received food poisoning from Mexico but I arrived Sunday morning and by Tuesday I had the grumbles then later the squirts by the end of the day. The first night less then 4 hours of sleep. The second night the same. I had bad cramps when I ate and I had severe stool problems. I decide to hit the net and look for a home cure. I had apple cider at home so I first tried that and it worked a bit by stopping my stool I still had some stomach pain. I went and got the charcoal caps took 2 and with in 10 minutes I felt better. I have not had a stool for 40 min, kept in a glass of water and feel good. I am now going to finally eat something.
---
Activated Charcoal
Posted by Mitsue (Wishart, Queensland Australia) on 11/06/2008


One late afternoon I bought Sushi with raw salmon in it, it must have been sitting there all day, after eating it I had very bad case of vomiting and diarrhea for almost 3 weeks. I remembered that charcoal helps with the poison, and I had charcoal my mother sent me for purifying water. I just was so desperate I just cracked a small piece and ate it. Surprising as it is, my vomiting and diarrhea stopped almost immediately. I should have taken it sooner.. So I have medicated charcoal tablet in my medicine cupboard now and when I had vomiting the other I took one straight away and I was fine!!
---
Activated Charcoal
Posted by Al (Opelousas, USA) on 06/30/2008


I too had food poisoning so bad that I was sent to the emergency room, during which time, I was given 2 liters of Sodium Chloride(??). Of course the hospital wants you to pass (diahrrea) the poison, so nothing was administered. I sent a relative to the drug store for Activate Charcoal capsules and followed the recommended dosage; 1gm/hour...within 6-7 hours I could eat small amounts and not experience nauseau or diahrrea(sp?)You should keep a bottle in the refrigerator (safely).
---
Activated Charcoal
Posted by GT (Vero Beach, Florida) on 08/22/2007


Charcoal pills were used for severe food poisoning. Eating chicken that has been left out in the heat of the blazing sun from 4am to dinner time, no refrigeration. Many around me got sick with severe bowel problems. I took charcoal pills,the loose bowels stoped within 10 min.
---
Activated Charcoal
Posted by Shawna (Mountlake Terrace WA)


I have had multiple issues with food poisoning all throughout my life. I had a Naturopath tell me once to take 3-4 charcoal pills two times a day at the onset of pain and queasiness, then continue the same for 3 days afterwards. You can purchase charcoal pills from any health food store or in some local corner drug stores. I have used this remedy for about 15 yrs now and it's ALWAYS worked. My husband just had it and he took the pills and he felt better right away and was able to keep down food and water.
---
Activated Charcoal, Apple Cider Vinegar
Posted by Mary Lou (Ky) on 10/02/2020


I need some help quickly as I start back to work on Monday. I didn't realize that I had food poisoning for about a week. I have the runs only for about 1 1/2 to 2 1/2 hours in the morning. After that I'm fine the rest of the day. I thought it was an after effect from Covid.
I started on Activated Charcoal about 3 days ago. Added ACV and Turmeric yesterday. This is my second day on all and it's still bad. As soon as I get up it starts.
I took 2 T of ACV in the morning straight. (yesterday too)
Then today I've taken (4) caps of Turmeric (500 mg) every hour for the last (3) hours and
(3) caps of Activated Charcoal (280 mg each) every hour for the last (3) hours. These are taken 30 minutes apart. So Turmeric at the top of the hour and Charcoal at the bottom of the hour.
I'm drinking lots of water and the last couple of bowel movements were basically all water.
So, I think it's almost stopped for today, but I need help so it doesn't start up again tomorrow.
PS. I do not have any other symptoms other than the diarrhea.
Replied by Gertjr
(Madison)
10/02/2020

Replied by Anon
(Not Canada)
10/03/2020

---
Activated Charcoal, Apple Cider Vinegar
Posted by Angel709 (Saint Louis, Mo) on 06/23/2017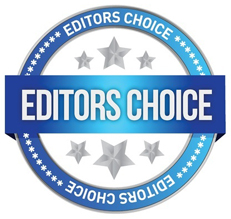 I'm just resounding all the wonderful information already given. My 13-year old daughter was minutes away from a road trip when she was attacked with what appeared to be food poisoning. I had it last year, so the moans and groans were all too familiar and I just knew, we would both be disappointed all weekend. It was five minutes on the road and she asked to go back home. I brought her back home and looked up other pages until I found this one. Thankfully, I have both ACV and activated charcoal in my home. Sadly, I didn't know about this remedy last year when I lost 5 lbs overnight and felt like I was the star of the Exorcist movie.
Anyway, I gave her a cap full of vinegar diluted in about 5oz of water. Her moans began to subside within 7 minutes. I came back to read more reviews and went back to her with the activated charcoal capsule. I decided to only give her 1 considering her size and I didn't want to over task her body. Plus, I understood how she could hardly bear to think of putting something in her mouth when her cramps were so severe. So, I told her about this website, as she moaned and groaned in the bathroom. The quicker you take it, the faster you can feel better. Once she got the charcoal in her system she began almost craving the ACV, so I really do think they work well together. Summing up the story, not only did the entire ordeal take her less than 2 hours to feel almost 100%, but she felt well enough to go on her trip. She was eating regular food when I dropped her off (which I wouldn't necessarily suggest), but she felt just that well and confident. This literally happened a few hours ago today, but I'm sure we halted a horrific attack that could have lasted days, and only lasted a couple of hours from start to finish.
I am thankful for every great comment on this site! It literally gave me a sense of calm to respond to her and eradicate this event...nothing short of miraculous. I gave her a few capsules and a bottle of ACV just for good measure.
---
Activated Charcoal, Apple Cider Vinegar
Posted by Pamela (Chicago) on 06/19/2015


It was a bad call, but I'd left some unfinished beet juice out overnight by accident. It didn't smell bad, so I thought maybe it would be okay. Drank the rest in one go, even though it was a bit congealed. Shortly thereafter (this was pretty much the only thing I'd had all day), I started to feel sick to my stomach. Symptoms didn't really escalate but I was afraid of it "coming out of both ends." I didn't want to ingest anything else and really wanted to prevent vomiting/diarrhea for obvious reasons, yet also because ... beet juice. If it did come out of both ends, it would be particularly revolting.
Thankfully, I came across this forum and immediately tried the apple cider vinegar diluted with water. Felt a bit better, good enough to go out and buy some activated charcoal capsules (100% of the workers at pharmacies I called were confused about this -- fair enough -- so I located it at a local Fresh Thyme, which is vaguely like a Whole Foods). Took two capsules.
I feel so much better! Thanks for posting this!
---
Activated Charcoal, Apple Cider Vinegar
Posted by Julian (Kissimmee, Florida) on 04/17/2013


I am writing this because this is the second time apple cider vinegar has cured my food poisoning. Last night I had chicken and pasta, thought it was delicious. This morning though I woke up around 4:30 feeling nauseous. I went to the bathroom and I threw it up. I mean ALL of it. So I went back to sleep, and woke up again at 6am. I again felt nauseous and proceeded to the bathroom where I gagged and choked until my stomach and intestines were in severe pain and I could barely breathe, but nothing came out. So I drank a glass of water. Went back to sleep, at this point I had bad cramps and was exhausted from waking up multiple times. At 8am I went to the kitchen and threw up again, this time it was the whole glass of water I drank before. Went back to sleep.. And at 1 in the afternoon I woke back up and had some black lipton tea, suggested here on EC to help food poisoning. Less than 30 minutes later I threw that up too, that and some blood. I was so sick of vomiting!! So I came back on EC and looked up more vomiting/food poison remedies and remembered about ACV. I also saw that activated carbon/charcoal works too by absorbing the poisons created by the bacteria. So I went to a health food store and bought 32oz of organic ACV, you already know the brand :D as well as charcoal capsules. Came home and took two capsules of activated carbon and 3 TBSP of ACV. It didn't work right away like most people, maybe because I waited too long.. But anyway within an hour or two (that seemed like eternity), I stopped feeling so nauseous and the cramps subsided. I took ACV and charcoal again a couple hrs later, 2TBSP and 2 capsules of charcoal. By now I figured I couldnt stand up or lay down, or I would get nauseous again. So I just sat slumped over for a couple hrs. And finally gave up because I was so exhausted, so I fell asleep. I woke up again about and hour ago, repeated the concoction of ACV and charcoal, and am feeling better now, except for my killer headache. I am thankful for earthclinic and all the helpful reviews here. And am especially grateful for this liquid gold, apple cider vinegar!!!
Replied by Lr
(Naperville, Il)
10/12/2013

---