Turmeric, Ginger, Black Pepper, Honey
Posted by Ellen D (USA) on 01/10/2008


Turmeric: An Indian friend of mine gave me a recipe for sore throat, colds, flu, sinusitis: Take about a teaspoonful of turmeric powder, a teaspoon full of grated fresh ginger (or equivalent of dried ginger powder), a pinch of ground black pepper, honey or sugar to taste, and put it into about half a cup of water and bring to a boil. Then add about half a cup of milk, heat to just below boiling point, and drink the mixture slowly, while hot. I also supplement this treatment by inhaling steam and keeping a hot water bottle on my head, throat or chest. I used to have colds that lasted two weeks; now I can get over them within three days.
---
Vitamin C
Posted by Myway (Delaware) on 11/05/2017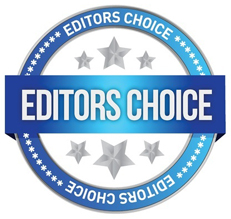 Unfortunately I'm exposed to sick people every day - and refuse to take the flu shot so, this early fall, I caught the flu bug but this time, I was prepared. Within 6 hours, the flu was gone....here is what I did.
My symptoms - fever of 101, slight headache, achy feeling, coughing, lethargy - this all happened within 1 hour. You have to hit it early.
1. Take 1,000mg (1 GM) of Vit c every 5 minutes up to bowel tolerance. For me, bowel tolerance was 40 GM (40,000 mg). Note - for some folks, this amount is probably too low. If you have questions, look up Dr. Andrew Saul on YouTube. He will set you straight.
2. Put 1 drop of peppermint oil under each nostril to keep the coughing down. It also helped with the headache. Did this about three times during the day.
3. Spread a quarter size dollar of magnesium lotion on the back of arms, feet, neck - to ease all the aches in body. Makes you more comfortable.
4. Take 2 tsp of colloidal silver 3 times a day.
5. Plenty of green tea. ( I drank about 4 cups the first day with lemon and honey).
Repeat the next day. I went to work the next day, had the Vit c tabs in my pocket, and my bowel tolerance was 13,000 mg. Don't put the Magnesium on till evening - it makes me sleepy.
This protocol is safe for kids and adults. You just have to get to bowel tolerance to make it work!
Good Luck!
MyWay
---
Vitamin C
Posted by D. (NY, NY) on 03/30/2009


I am writing to let you know that my family is getting out from a terrible form of stomach and intestinal flu. My two children, my husband (who never gets sick) and a contractor who was here working in the kitchen were hit very hard. Given my always low immune system I was getting ready for the worse, that is getting very sick myself. Since I am the mommy and the nurse it would have been an absolute disaster (I have no family here). Mommies can't rest and can't even sit no matter how sick they are. It is so awful and so hard for us! So I started getting more than a full tablespoon of vitamin C (sodium ascorbate as according to Ted directions) a day, divided in several doses. Plus zinc, colostrum, magnesium and aspirin. I was also using clove oil on my skin.Well I was cleaning up the mess of my children (remember it was a stomach flu!) and in the middle of it all I didn't get sick. I only got a bad headache for a day, but no vomiting or other as the others. My contractor lost 12 pounds with this flu. . . So God bless you all and Ted once again because you helped me being spared of all of this!
Replied by Valorie M.
(Ny, US)
01/31/2015

---
Vitamin C
Posted by Robert (Orlando, FL) on 11/15/2006


Gargle with peroxide first, then take a low dosage CHEWABLE vitamin c tablet (100 mg or 250 mg) place on tongue and leave it there until it dissolves. Don't swallow the tablet. It kept the scratchy throat from turning into a sore throat as well as an illness from coming on full blown. This works if it's caught in time, which is when one first detects a scratchy throat. I believe what it does is send vitamin c directly to the throat area killing the beginnings of an infection at its earliest stages. Another thing that can be done is to take some colloidal silver and put a drop in each nostril, especially after sneezing. The problem with it is that it's hard to verify that it actually DID stop a cold or flu since one can't prove what didn't happen. But it does work on a reliable basis.
---
Vitamin C + NAC + Homeopathy
Posted by Consult68 (Switzerland) on 01/14/2018


Vitamin C + NAC +Haemophilus influenza comp for Flu
We usually use a homeopathic spray to be rubbed in the skin (Spenglersan G = Haemophilus influenza comp) 3 x /day + 4-5 g Vitamin C (preferably Liposomal)/day and 500mg of N-AcetylCystein (alternatively 5 gloves of raw garlic), 2-3 Liters of purified water. Fluid, rest and proper sleep are essential for quick recovery.
Severe cases - can be accelerated by IV or rectal ozone + I.V. Vitamin C, Zinc and NAC.
---
Vitamin C and Vitamin E
Posted by Sushilvr (Gainesville, Fl) on 01/13/2011


You might want to try this remedy; take 3000 mg of Vitamin C along with one 400 I. U. softgel of Vitamin E.
I'm an R.N. And had not heard of this before until a friend of mine in healthcare mentioned a couple of years ago. Apparently Vitamin E has a synergistic effect on Vitamin C. 3000 mg of Vitamin might sound like a lot; but remember C is water soluble, so what your body doesn't use, you'll pee the rest out. Granted Vitamin E is not water soluble, but I only take this concoction when I begin to feel sick. I'll take it as soon as the symptoms begin, then when I go to bed, when I wake up the next morning, and usually one more dose several hours later. I typically don't need to take it more than that as my symptoms disappear and whatever it was that was starting never culminated into a cold or anything else. You can buy Vitamin C where each tablet is 1000 mg; so you only need to take three of them. They're large and granted Vitamin C is kind of bitter, even if they're flavored tablets and the larger ones tend to be more expensive; but I prefer to do that as opposed to taking several of the smaller ones that are a smaller dose per tablet.
Anyone I've mentioned this to by the way, has eventually gotten back with me telling me that this worked for them.
I've only recently returned to nursing full-time as I had been a FT CSI while working PT as an R.N. For 13 years... So I'm still in the process of building up my immunity level. Most people in healthcare, after working full-time for 6 months, will have never been sicker those first 6 months, and then suddenly, it seems you just don't get anything. In the meantime, I'll stick with C & E regimen. It's worked every time without fail so there has to be something to it. I've been using it for about two years now since my friend told me about it.
Thanks for reading, and I hope this works for anyone else who may try it.
---
Vitamin C, GSE, ACV, Green Tea With Baking Soda
Posted by MEG (Augusta, Georgia) on 11/20/2007


I just wanted to share my story as well. I became ill when my son contracted viral meningitis on a trip. Traveling back in the car, I could only take lots of EmergenC. For the next few days, I took the EmergenC with GAIA Echinacea three times a day and got lots of rest. It seemed to work after four days, so I stopped the treatments. Well I think I got a secondary infection because my lymph nodes became swollen and my sinuses became infected. I irrigated my nose with grapefruit seed extract (diluted) but some undiluted liquid got in my right sinus and caused a lot of pain. Discouraged and about to go to the doctor for antibiotics, I come across your wonderful website. I first started back on the C & Echinacea but added the Grapefruit seed extract (5 drops in 12 oz water). My sinuses were cured in one day! That same day I drank 12 oz of water with 3 tbsp. of ACV. The next day the affected area was in my throat. I made warm ACV with lemon (3 tbsp) and honey (2tbsp) and drank as much as I could. The day after that I felt I only had laryngitis. So I found Ted's wonderful receipe for Green Tea with baking soda (1/4 tsp). I have done this for two mornings and feel almost back to normal. Thanks to all your contributors, I am cured in a matter of a few days! You guys are awesome, especially
---
Vitamin D
Posted by Austin (New Bern, Nc) on 11/20/2009

The reason the flu is so rampant during winter is because people tend to stay inside where it's warm! As the flu virus is everywhere, like those commercials which tell us there are over a million types of bacteria in our bathrooms, we are not always sick. The reason is the sun causes our body to create a special Vitamin D which comes from the UV-B rays and this Vitamin D actually seeks to destroy viruses.
The type of vitamin D which can fight viruses can ONLY be made from natural sunlight. It is known as D3, which is made from sunlight when 7-dehydrocholesterol in our skin reacts with UVB light.
Please search youtube.com with such keywords as "sunlight for vitamin d".
---
Vitamin D
Posted by Martha (Orange, Texas) on 11/08/2009


Flu and Vit. D
Tuesday I woke up with a light fever, chills, sore throat and a cough, I decided to stay and bed and fight with some natural stuff. It hasn't been too long ago that I read about Vit D helping with the FLU so I decided to experiment. I had about a half small bottle of 1000iu's of Vit D3 so I started taking them 1 - every hour. I ran out after about 10 I think. I didn't count them, but anyway. Sometime Wed my fever broke, Thurs, I could tell I was on the mend and by Friday I had my energy back. This was the fastest I have every gotten over the Flu and without taking anything other than the Vit. D3. I recommend you all try it. If I were to have had a full bottle I would have taken the same amount the 2nd day too. At least 5,000 iu's I think would do it.
---
Vitamin D
Posted by Devonia (Michie, Tn) on 10/03/2009

Studies have shown that those with higher Vitamin D blood levels are less likely to contract the typical avian influenza most of us are familiar with. This is why most get the flu in the winter and spring, when sunlight and blood Vitamin D levels are at their lowest. The results may be similar for the swine flu.
---
Vitamins, Apple Cider Vinegar
Posted by Katherine C (Newaygo, Us) on 04/13/2011

Ted,
I am so very very thankful for you, I have influenza I was in the ER Sunday night- could not breathe they did take a chest xray and said my lungs looked good other then the blotch on the right lung from the influenza. They tested my blood to make sure of no clots and they gave me oxygen while there and vicodin to take home. However they could not give me anything else because it had already been 5 days. I was taking an antibiotic I had in my cupboard it is for upper respitory and also phemonia, big mistake as it did not help. As I know something that is viral can't be helped by antibiotics. I have been taking at least 8 vitamin D3's well I started that yesterday, boiled some water with ACV in it yesterday and inhaled it into my lungs, and then I also drank some ACV in tepid water. I also been doing Mega vitamin C (well it is called ermergenC) 1000 mg in one glass.
Needless to say I am feeling much better and I have you to thank I wish I could hug you seriously. I felt as though I was dieing, I do not think even my family realizes how serious respitory influenza really is. The only thing is I keep getting the reoccurring headaches I mean I been taking advil for it and wearing sunglasses as the sun or bright lightes make that worse. Gosh I am 38 yrs old and I have never had something that has made me so ill in all my life. If you have any suggestions for the headaches please let me know. And again I thank you so much for caring enough about the human race that you would share the knowledge you have with others to heal from this man-made virus. Hugs from Michigan...
Thank you, Erin
---
Whiskey, Cayenne Muscle Rub
Posted by Rob (Kentucky) on 04/13/2023


I like collecting stories like this one from old timers.
I was talking to a friend's mom, Nancy (80 years old), and she was telling me about how people treated the flu back in her day.
She said: My X-husband (in the 1960-70) and I would get sick with the flu. He would drink whiskey and had me rub athletic hot muscle rub all over him and wrapped himself in a flannel sheet and by morning, he was well. I wouldn't do it and I was still sick for a week or two.
Nancy does not remember the brand of muscle rub, only that it was hot, not cool. I am assuming it was a capsaicin based ointment. She said he was a body builder and had a lot of herbal supplements and it came in a tub.
"Cramer Red Hot Sports Ointment" or possibly "Watkins Red Liniment" has capsaicin and has been around sine 1900 and is still on the market so I'll assume it was a product like that.
Believe it or not, whiskey was considered a cure for the flu. Ever heard of a Hot Toddy? I've read nursing journals during the 1918 Spanish flu, where even the nurses mention sick people in quarantine camps drinking hard liquors and never getting sick with the Spanish flu. It's the alcohol! Alcohol is a disinfectant. It kills germs.
Cayenne (capsaicin) has warming properties, it also acts as a catalyst to the body, stimulating the immune and cardiovascular systems in particular. It has antiseptic properties and can help with congestion (Gladstar, 2008).
In old England, Cayenne was called "Ginnie pepper" since it was purchased from "Guinea, " or the Indies. Being official in both the United States and British pharmacopeias (even until the 1950's), Cayenne was an ingredient in many of the cure-all remedies of the last century.
Gerard mentioned it as being cultivated in his time (Gri: 175). It is used in folk medicine in various parts of the world, notably Greece, Italy, and parts of Russia, where it is steeped in Vodka and drunk as a tonic in wine glassful doses (Hut:68). It is especially valued in the West Indies there for deadly fevers, especially yellow fever, of which the native people have no fear as long as they have a goodly supply of Capsicum (Ibid.).
---
Yogurt
Posted by Lucy (Blue Island, IL) on 04/12/2006


Give small amount 3 times a day for 1 to 2 days. Appetite should return. Thought of it because after viral infections my family always eats yogurt which really helps people tolerate food sooner. It worked with my cat, too.
---
Zinc
Posted by Tom (Livingston, Tx) on 10/30/2022 63 posts


This post is about me staying well by taking zinc picolinate (ZP) capsules internally. I noticed that I tended to get a sore throat on the day following going shopping in town.
However, taking the ZP capsules stops the sore throat for me, and I suppose any virus before it can go to the lungs and be a chest cold.
Or as a maintenance dose taken daily every 6 hours, ZP prevents a sore throat from happening to me entirely in the first place.
For me, 6 hours maximum seemed to be the best dosage interval for ZP to maintain it's effectiveness.
As mentioned in a different thread, I reversed a sore throat 3 or 4 times last winter (2021-22) by taking PipingRock's 50 mg zinc picolinate capsules internally. The dose was 400 mg per day, which was 2 capsules every 6 hours. I noticed no side-effects on the 2 capsule dose, although 400 mg per day seemed like barely enough to overcome the sore throat.
So this fall/winter I have increased the dose to 600 mg per day which is three 50 mg capsules, every 6 hours which is 4 times per day.
Plus or minus 2 hours for each, I prefer using 6 AM, 6 PM, 12 AM and 12 PM for my dosage times.
I noticed that at the 3 capsule dose, I have to take the three capsules on a mostly empty stomach or before a meal and not after, or indigestion can occur. I believe food in itself is inflammatory, and that ZP could act to detoxify the food and cause indigestion.
Also, some loose bowels happened at first at that 3 capsule dose, which since went away, similar to the bowel tolerance dose of taking ascorbic acid vitamin C.
Other than that, I am confident that taking enough ZP could be the cure for the common cold/flu or things worse like Covid and variants.
I also tried taking zinc citrate powder last winter and it did nothing against the sore throat, so I quickly switched back to taking the ZP.
I am not concerned about a zinc overload or overdose because I feel fine and I accept the risks, if any, and especially if the ZP is being utilized which it obviously is, in deactivating the sore throats, colds, flus and worse.
Actually, I stopped taking the zinc picolinate on Nov 3, 2022 because of indigestion.
I will still try taking ZP for any sore throats but probably at the 2 capsule dose of 400 mg per day instead of 600 mg per day.
---
Zinc
Posted by Timh (Louisville, Ky, Usa) on 01/10/2013 2072 posts


When I was young and otherwise healthy I would get 2 or 3 terrible colds (flu) per yr. Fast forward with aging and a severe and chronic toxic condition, I might get 1 cold per yr and then only briefly. I take nutritional supplements by the handfuls but one that seems the absolute essential immune support is Zinc. Zinc is one mineral that is terribly lacking in the western diet AND seems to be the cornerstone of the immune system, so it is almost necessary to supplement in every person to prevent such as the flu. A healthy Thymus is also critical. Some researchers believe that the power of Zinc is the strengthening of the Thymus.
---