Green Tea
Posted by La Tanya (Patterson, California) on 03/04/2008


I have been drinking green organic green tea from China for about two years now. It certainly has excellent health benefits. Before drinking green tea I would normally come down with a cold or flu at least twice a year and it would last a good two weeks, but since I've become a green tea drinker I don't catch a cold or flu. I may get a little sniffle but they may be due to my allergies. Also I notice my energy is always up when I'm drinking my tea consistently. I drink a minimum of 3 cups a day and as an iced tea and I also drink the tea leaves as well.
---
Posted by Amith (Durban, South Africa) on 02/11/2008


Green Tea boost my immune system. Green Tea is the most awesome tea, recently taken the world by storm. I drink 3 cups a day, which is the equivalent of eating 8 apples according to the daily mail. Tea can also rehydrate you so can be used as a substitute for water. I know this because my pee is mostly clear. I used to get the flu 4 times a year without failure. Even during the summer. I suffered for year. ie until I Started to drink Green Tea. My energy levels shot up. I only got sick once in the 2 years that I have been taking it. I think it was the airline food and the long thirsty journey that caused my Tonsillitis. I might have even died the Doctor told me if I didn't have a strong immune system. Well anyway. I haven't been sick drinking green tea.
---
Green Tea, Lemon Juice, Honey and Cayenne
Posted by Teri (Woodinville, WA) on 11/06/2007


After suffering with swollen glands and a scratchy and sore throat for 3 days, I came across this website. I had been using honey in green tea, zinc lozenges, echinachea and Tylonol Extra for pain...
I tried 1/2 cup green tea, 1 tsp. lemon juice (bottled on hand), 1 tsp. honey and 1/8 or 1/4 tsp of cayenne!! It's only been less than 10 minutes and Boy what a difference!! The hotter you can stand the temperature & 'heat' from the cayenna, the better!! Wow!! It works!
---
Honey
Posted by Stormie33 (Albertville, AL) on 12/27/2013

Use honey for any viral illness. Start taking it at first sign/symtom. If in doubt research honey and virus and will find out the great benefits of RAW honey.
---
Posted by Nichole (Stanton, Ca) on 12/07/2008


Honey Rocks!!
I came down with the flu one day while eating dinner, it hit me pretty fast. I had just started eating and felt very nauseous, within minutes I was feeling very warm and had a fever and my body began to ache all over. I went upstairs and laid down to try and sleep but I couldn't I just felt so awful... finally I asked my hubby to get me a biscuit and the jar of honey. I dipped the biscuit in the honey trying to get as much down as I could, probably a quarter cup. I laid down again and fell asleep, a few hours later my fever broke and I woke up at that point I felt fine, great even! So I was so excited about how fast the honey worked but of course I began to be doubtful, thinking maybe it was just a quick flu. Well a month and a half later my husband came down with a stomach flu he was nauseous and had the runs for a couple days, he didnt take any honey. Then I came down with it, again I felt horrible really quick so I went downstairs feeling faint and nauseous and grabbed the honey and some soup. I filled my mouth with as much honey as I could and swallowed, then ate my soup and again swallowed a big mouthful of honey. Within a few hours I was feeling great again! My husband was still sick! So now I know for sure it was the honey I took! Just so you know I took Sue Bee's Raw honey, I can get it here for only $5 for 2 pounds... I have become an advocate for all things natural and tell everyone about some remedies I've found on here and others I found at different sources on the net.
A couple other honey stories to share, I use honey on my daughters diaper rash and its gone sometimes by the next diaper change and others the next day! I also used it on myself after I gave birth for the tearing and it not only felt soothing but it did indeed help my tears to heal much faster.
My sisters friend Chante was in a very bad accident 6 months ago and had a severe injury to her foot. The did surgery on it but it wouldnt heal closed, so they did a skin graft and again it wouldnt close, in fact they did 4 skin grafts that wouldnt take. So for 6 months she's been going through this and I told my sister to tell her about Manuka honey, she did but Chante didnt want anything to do with it. Well after this last graft they told her if it didnt heal they would amputate!!!! So she finally conceded to try it. She put it on at 4pm and checked it at 8pm, already the skin was healing! She was so excited she applied a new bandage with more honey and checked it in the morning. Again it was looking even better! I cant tell you how amazing her foot looks now and its only been three days! I have pictures of before and after and after again and again, if anyone is interested email me and I will send you the pictures!
Go HONEY!!!!
---
Humidifier
Posted by Jc (New York, Ny) on 01/13/2013

I read that keeping your bedroom humidified between 40-60% is optimal for killing flu viruses. Any higher than 60% will promote bacteria and mold, so you need a thermometer in the room which also measures humidity. I have been using a $30 humidifier on cold days and turning it off when it rains. Makes the room very cozy and peaceful to sleep in.
---
Hydrogen Peroxide
Posted by Paolo (Bloomington, In, Usa) on 12/18/2012


Just eat fresh fruit especially the citrus ones. Worked like a charm for me. Also ginger is good for nausea. Try some all natural ginger ale. Finally a secret to getting over the flu super fast is taking h2o2 with water and a little juice. U need to research it but basically it kills all the bad stuff. My fiance got the same flu as me and was bedridden 5 days. I did the h2o2 treatments and was out of bed after one day.
---
Posted by Joan (Fresh Meadows, New York ) on 10/23/2010


Just found your site searching about combining ACV and H202 and found out that was not a good combination. Also found all the testimonials about the benefits of ACV and the flu. Very excited, going to try that immediately.
Here's one for you. I have the flu. Been fighting with it for a week because I have not been eating correctly. I found that putting just ONE or TWO drops of food grade 3% H202 in a half glass of water and sipping it when I start to cough or get congested immediately clears up my head, takes away the sore throat, and gives me an hour of peace. Just like you said, it works for about an hour! Just one drop works! Amazing! Had to share that. Experimenting with H202. Even just a drop... Now I will try the ACV each day and see how that works. Love your site. Be very blessed. Joan
---
Hydrogen Peroxide in Ears for Respiratory Viruses
Posted by Nichole (Silver Spring, Md) on 01/22/2018


My ears were hurting like crazy along with a sour throat, extreme fatigue, and coughing. A horrible cold, maybe pneumonia, was attacking me yesterday at about 2pm. I felt exhausted and lost my appetite. My throat hurt so badly, and both of my ears really hurt. I went to the internet to see if I could find a remedy for ear pain and was sucking on a halls cough drop. I saw the 3% peroxide treatment in ears. I poured some in a small cup, looked in the mirror and put some in my right ear. It started bubbling and was really loud. I left it in for 10 minutes. I turned my ear over and let it drain into the sink. I did the same thing with the left ear. It bubbled loudly in that ear. I repeated three times, with doing it about 5 minutes the second and third times. My ears were itching like crazy after the treatment and when I would let out the hydrogen peroxide it felt hot when some of it ran down my cheek. I took one whole garlic and diced it up small. I ate half of that with apple sauce, making sure to not let the garlic get on my tongue, just chewed in the back of my mouth and put the apple sauce in to swallow it. The last thing I did within this one hour period was to gargle with listerine for 2 minutes. I tilted my head back so it would reach the top of my throat. Within 5 minutes, I felt like I need to throw up. I started coughing, then threw up this green and dark red mucus. It was a lot of it! I didn't feel that much better yet. I went to sleep. When I woke up about 5 hours later, I felt about 5% better only. I repeated these three steps: 1) peroxide in ears several times, 2:) fresh diced garlic in apple sauce, 3) gargle with listerine. Last, I took 1 aleve. This time for the peroxide in ears, I did it 5 or 6 times in each ear, but only left it in about 1 minute. This time it did not bubble in either ear. It still felt hot though. Again, I threw up after gargling with listerine and what came up was the apple sauce PLUS a bunch of mucus. Within 2 hours I started feeling significantly better. Now, three hours I am completed cured, my appetite came back, ear pain is at 0 and throat pain is at zero. This is a miracle. I will always keep hydrogen peroxide!
---
Hydrogen Peroxide Inhalation Method
Posted by Deborahmay (Boca Raton, Florida) on 03/26/2014


I have been using this nebulizer with the peroxide and it's amazing 3-5 times a day. Peroxide is only H202 which is oxygen and where there is enough oxygen no virus or bacteria can grow. I have also a vaporizer that I put the peroxide in and let it run all day and night . This is great for babies and kids thank you for this web site as it is my favorite one.:)
---
Posted by Tenderfoot (Las Cruces, Nm Usa) on 08/27/2009


I too am using H2O2 inhalation, only by nebulizer since the spray bottle method I tried about a year ago did not give much improvement in my lung condition after using it for a long period of time, although it did help with sinus congestion. I started inhaling it in the nebulizer about a week ago for my COPD in order to try and wean myself off of inhalers and possibly improve the lung condition. I'm so glad I did as the following morning when I woke up my lungs were opened up for a fuller breath of air and I had great energy, I couldn't believe how good I felt. I washed my windows yesterday, a big accomplishment for me and I have not needed so much extra sleep as before. I've used it 3 times now, so I'd say I use it about every other day and plan to continue this routine and/or make adjustments depending on how I feel or if I'm feeling too dried out. I put about 1/8 tsp of 3% HP in the nebulizer cup along with 1 tsp distilled water and 1/2 tsp of colloidal silver, the kind with sun and stars on the aqua label. (I did consumer research and found this as the purest for me to use). I'm still using inhalers and supplements so far until I see cosistent progress and get checked by my doctor to see how how things stand clinically. Good luck to all and feel free to write with any questions you may have.
---
Posted by Sonya (Manhattan, USA) on 08/25/2009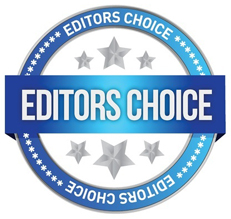 My husband started feeling symptoms of the flu on Friday, but I didn't feel them until Monday. I started inhaling 3% peroxide to the back of my throat and into my lungs following Bill Munro's instructions right away. I felt immediately better (literally, 5 minutes later) but 20 minutes later I felt the virus returning to my head. Instead of waiting the 2-3 hours for the inhalation like the instructions state, I decided to inhale again. Again my symptoms disappeared almost immediately. I kept inhaling every time I felt the symptoms returning and by midnight, I didn't have any more symptoms. I went to sleep, symptom free and did the peroxide again this morning, after an 8 hour break and will continue to inhale every 2-3 hours now. I am not 100% (mild congestion) but am doing sooo much better than my husband who is still miserable with congestion.
I am coming to the conclusion that the key to this inhalation method is starting it as soon as you feel the symptoms and then continuing it for a day or two. Don't stop doing it even if you feel better! I also think that inhaling every few hours is not enough if you have a bad strain of the virus. Inhaling every time I feel symptoms returning has been the key to kicking this virus. No doubt I will be able to test my findings again this winter, but hopefully not with the swine flu.
Good luck everyone. We need to be prepared for a bad swine flu season!
Replied by Tara
Boston, Mass
08/25/2009

Replied by Bob
Memphis, Tn
08/26/2009

---
Posted by Ginny (NY, NY) on 02/08/2008


Yesterday morning I awoke with the beginnings of the flu. My tell tale sign was that my neck ached like crazy right at the base of the skull and I was severely fatigued. My husband had been sick with the flu last week so I figured my turn had come. Well, I started inhaling my 3% peroxide h202 at 10:00am every 2 to 3 hours and by 5:00pm I was back to normal... no neck ache, no exhaustion, nothing. I am going to keep it up for a total of 3 days I think to make sure the virus has been eliminated, but this is the 5th time I have done this remedy for a virus bug and it has worked every time. It is a gem of a remedy. Thanks, Bill!
---
Posted by Georgie (Marietta, GA) on 01/31/2007


Since I heard about the h202 inhalation method on your site last winter, I have used it to treat viruses about 8 times. It is really the #1 remedy of all time in my opinion. Funnily enough, all my friends are scared to try it even though I tell them to just try it! But I did get my mother to use it (73 years old and going strong). She LOVES it now! At any rate, last night I started to get a sore throat and felt terrible and weak. I inhaled 2 hours apart and woke up feeling 100%.
EC: Read more about H202 Inhalation Method here.
---
L-Lysine
Posted by Merryanne (Florida) on 05/24/2017 120 posts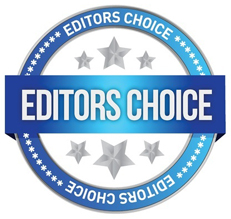 I have had great success using L-lysine to kill cold and flu viruses. If taken as soon as you have any symptoms of a virus at 2000 mg 4 times during your waking hours or less say take at breakfast, lunch, dinner and at bedtime, you will be ok the next day,, but, if you wait till the next day then you may have to take the dosage for 2 or 3 days. This really works great!!!
---