Adenomyosis Remedies
Posted by Sarah (Los Angeles, Ca) on 09/25/2013

Just received diagnosis of adenomyosis, which is similar to endometriosis except it is within the uterine wall. Experiencing debilitating pelvic pain, heavy periods and abdominal bloating. Western medicine provides only hormonal options or hysterectomy - neither of which will work as I am 'allergic' to synthetic hormones and still would like to become pregnant and have children. Please if anyone has natural remedies, if you could share them with me. I am scared and devastated. Recent history of physical and emotional trauma, PTSD may be contributing. I believe treatments for this ailment will differ from those for endometriosis.
Replied by Mama To Many
(Tennessee, Usa)
09/26/2013

Replied by Mmsg
(Somewhere, Europe)
09/28/2013

---
Apple Cider Vinegar
Posted by Shereen (Montego Bay, Jamaica) on 12/09/2010


Well I weigh abt 310 lbs, however I have been bleeding for more than two months with all the doctors visit now seem to help until one afternoon my mom said I should try and use the vinegar on my sanitary napkin so I research the vinegar and found your site I tried the Apple Cider Vinegar with water and it help me so much I even feel like am losing pounds thanks, earth clinic
---
Apple Cider Vinegar
Posted by Robin (Shakopee, Minnesota) on 01/24/2009


In August 2008, I was diagnosed with endometriosis after I was awakened at 3:00 A.M with very severe abdominal pain. Two weeks and three tests later, while still in pain my doctor told me 'when' the pain becomes severe for 'most of the month' and is 'unbearable' there were surgical options. At this time although I was still in pain all the time, the pain was much duller but it never went away. I tried ACV w/Baking Soda (2 Tbs. ACV w/ 1/4 tsp baking soda) mixed with a tall glass of water every morning and evening. After the 1st dose, the pain lessened in a matter of hours (after being constant for 3 weeks!). I started this regime on a Saturday, by Monday I was at work pain-free. I have had no problems at all since then. I did stop taking it for a month or so, but whenever I felt a 'pinch' or 'twitch' right around the time of my cycle, I'd start it back up. Now, I take two glasses every day to help with my fibroid, I'll never stop taking it again AND my cycles are not only regular, but pain-free also. BTW.. lost a few pounds too... a bonus!
Replied by Jane Ong
(Singapore)
08/25/2009

Replied by Willow
(New York)
08/10/2011

Replied by Linda
(London, Uk)
11/28/2011

Replied by Margaret
(Port Of Spain, Trinidad And Tobago)
05/23/2012

Replied by Amanda
(Citco, Maine)
04/26/2013

Replied by Joy
(Battlegound, Wash)
04/26/2013

Replied by Lynne
(Dallas, Tx)
07/04/2013

Replied by Alicia
(Spain)
01/14/2015

Replied by Katie
(Uk)
08/17/2015

---
Chaste Tree Berry
Posted by Heather (Ohio) on 03/21/2022


400 mg of Chaste Tree Berry (Vitex) cured my pain related to endometriosis and a fibroid after the first dose. I've been taking it for 4 days now and I have my life back.
---
Chaste Tree Berry
Posted by Vibapia (San Antonio) on 08/30/2016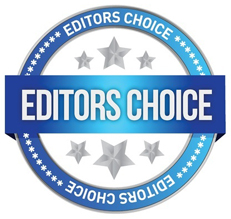 Re: Chaste Tree Berry (Vitex) for Endometriosis Menstrual Cramping
Every month since I've had my period, I've experienced terrible cramping to the point that I can't function, bloating, pain, irritability. It affected my work, and normal activity for a week leading up to my period and the week of. My doctor suggested putting me on birth control to thin my blood but I decided against it and looked for natural ways to heal. I bought organic non gmo chaste berry supplement (440mg) after hearing when how it brought my friend's period back after her not having it for months. I took 2 the day before my period, 2 the morning of the first day of my period, 2 that night, and 2 the next day. Basically whenever I felt symptoms of PMS I took 2 which is exactly 880mg of chaste berry herb. The pain vanished each time, I experienced hardly any pain on my period while using the chaste berry and no longer need NSAIDs or pain meds.
Replied by Mama To Many
(Tennessee)
08/30/2016

Replied by Ami
(Tn)
09/01/2016

---
Chinese Herbs
Posted by Adri (Fontana, Ca) on 01/23/2013

I read that the consumption of milk thistle plant extract with enhanced effects of estrogen in the body. As you digest the milk thistle, certain plant compounds in it begin to mimic the physiological functions of estrogen. As a result, hormone-sensitive conditions such as breast cancer, uterine cancer, endometriosis or uterine fibroids may be worsened.
It may be a better alternative to take chinese bitters (bupleurum root).
---
Chinese Herbs
Posted by Holly (Atlanta, Ga) on 03/20/2011


After 4 years of ovarian cysts, uterine fibriod and endo issues (including 2 surgeries), I found an incredible website linking these estrogenic issues to the liver. Per www.sensiblehealth.com, I am taking Coptis at bedtime, Chinese Bitters upon waking, and am experiencing fantastic results. As well, have tried to eliminate estrogen mimicking foods and herbs which are also listed on the site. Please feel free to contact me. hmsr1971(at)yahoo(dot)com.
Replied by Lislcat
(Madison, Wisconsin, Usa)
09/07/2012

Replied by Nat
(Washington, Dc)
06/20/2014

Replied by Tarcela
(Philippines)
12/16/2016

Replied by Karen
(Lakeview)
03/24/2017

---
Cinnamon
Posted by Ann (Michigan) on 02/11/2021


Cinnamon for Heaving Bleeding From Endometriosis
Take cinnamon pills 500-1000mg it slows the heavy bleeding.As long as I took the cinamon I stayed pretty controlled symptom wise from 30 yrs old till menapause.i still ache some I wish I knew about serrapeptase in my 20's.
---
Coconut Oil, Turmeric
Posted by Stella (South Portland, Maine) on 03/27/2008


I have been suffering from severe endometriosis for the past eight years. I have had multiple surgeries and a virtual chemical cocktail of pain meds and hormones. This is the first month in five years that I have not had to use pain medication and have not been bed ridden for three days. What I did-- 1 T. EVCO 1 T. Tumeric in hot water as tea every night for a month. The first month I didnt notice a change in pain, but I did sweat and obnoxious amount at night. I attribute the sweating to my hormones becomming balanced. This month I am pain free. I have also stopped eating out of plastic containers--removed any skin cleaning products, shampoo or tolitries with any suspect ingredients, stopped using tampons, and taken 3 T. of ACV daily. I am truly amazed, I'm not sure what is working but something is. Those of you who have suffered with this know-- I was ready to try anything to avoid another surgery--compared to the spectrum of options I was given by the medical community (removal of more intestines, colon, bladder, or take bunches of hormones) the EVCO & Tumeric is pretty tame. Good luck.
Replied by Stella
(South Portland, Maine)
06/27/2008

Worked Temporarily

Replied by Sp
(Nashville, Tn)
10/22/2009

Replied by Erin
(Tampa, Fl)
03/16/2010

Replied by Marina
(Philadelphia, US)
07/21/2014

Replied by Dave
(Fountain Inn, Sc)
07/21/2014

Replied by Pradeep
(Sri Lanka)
07/13/2015

Replied by Lena
(Dallas)
07/13/2015

Replied by M
(Nashville, Tn)
01/11/2016

Replied by Lena
(Melbourne)
08/03/2016

Replied by Beth
(Vista, Ca)
05/22/2018

---
Dietary Changes
Posted by Elli (Utah) on 01/14/2016


I suffered from crazy pain and debilitating cycles. Really, I was 22 and considering a hysterectomy. Then I found how diet can play a part. ELIMINATE WHEAT, SOY, AND SUGAR. also look into Oxalates. Too many oxalates can cause vulvodia pain. High Histamine. Soy is sooo bad for endometriosis..
It sounded extreme to me too, but it has Helped so much. And its not hard. Its just life. And I (Thanks to Prayer) have a life again.
---
Eliminate Wheat
Posted by Lauren English (Whitehorse, Yukon) on 11/12/2008


Endometriosis: A remedy that will actually stop the swelling in your stomach, and make the pain dull so much you can barely tell you have it. And help your chances of getting pregnant. Simple, don't eat wheat. Wheat makes endometriosis in your stomach swell. There is a hormone in there. Don't eat it, feel great. Don't believe me, look it up. There has been a lot of research on it now. 95% of people with endometriosis are irritated by wheat. It worked for me. My doctor said when i had surgery a few years ago, i would never have kids, and i had over 40 endometriosis "seeds" in my stomach. He opened me up a few months ago. NOTHING. And i was no longer in pain. I also add a lot of ginger to my food. If your tummy hurts, get a towel, soak it in ginger, and put it against your stomach. The ginger helps. dull the pain for a little bit anyways.
Replied by Erynn
(New Haven, CT)
01/16/2009

Replied by Lauren
(Whitehorse, YT)
01/27/2009

Replied by Sandra B
(Toronto, On, Canada)
06/19/2009

Replied by Lauren
(Whitehorse, YT)
07/07/2009

Replied by Celeste
(Mesa, AZ)
07/28/2009

Replied by Lauren
(Whitehorse, Yt)
10/11/2009

---
Eliminate Wheat/Dairy, Chinese Herbs
Posted by Holly (Atlanta, Ga) on 06/10/2011


I have found great relief from endo pain by taking Chinese Bitters (1tsp upon rising) and Coptis (1tsp at bedtime on an empty stomach) = terrific liver cleanse. Also, eliminate wheat and dairy... Both are the devil when it comes to endo!
Replied by Katharina
(London, Uk)
11/22/2011

Replied by Holly
(Atlanta, Ga)
01/08/2012

---
Endometrial Ablation Remedies
Posted by A. Smith (Fort Worth, Tx) on 09/22/2013

I wanted to start a new thread and I am not sure how/where to do it. I had an endometrial ablation. Six months afterwards, I met my new husband who doesn't have any children and wants one. How can I repair my uterine lining? Thank you!
Replied by Tom
(Fort Worth, Texas)
09/22/2013

---
Endometriosis Remedies
Posted by Amina (Nairobi) on 06/17/2013

Hello, I would like to know if anybody has cured endometriosis. I have been diagonised with endometriosis and I have mild pain on my left hand side thigh. Thank you.
Replied by Anonymous
(USA)
06/18/2013

Replied by Racheal
(U.k)
08/06/2013

Replied by Endoended
(U.k.)
01/17/2015

---
Gluten Free, Supplements
Posted by Therese (Norway) on 02/08/2016


I have had endometriosis for several years. The first few years my period pains grew more and more intense. At the worst I was in agony for three days every month, and in moderate pain/considerable discomfort for the rest of the month. Painkillers rarely worked at all.
When I cut out wheat and all grains containing gluten, my period pains lessened considerably, and I am now completely pain free for 26-27/28 days every month. I still miss one day of work every month due to period pains, but cutting out wheat and eating healthily has given me my life back. Painkillers also work much better now.
In addition, I take quite a few supplements and make sure to eat a healthy diet, with lots of fruit and veg, nuts, and fiber. The most important supplements are vitamin C, evening primrose oil and good quality omega 3.
Beware that it may take weeks, even months, for this to give full effect. For me it was more than a year before I gained my present state of health, but I hear from others that they generally experience effect sooner after cutting out wheat. I know that the regiment works, however, because of the few times I have eaten wheat by a mistake and been in a lot of pain for days afterwards. I once went on holiday without my supplements, and within three days abdominal discomfort started growing, increasing day by day until I got my hands on vitamin C.
To be honest it is quite a bit of hassle to always mind what I eat and don't eat. But when the alternative is giving up on my life (my job, an active social life, excercising), it is still the easier path. I have also come to embrace the fact that a varied and healthy diet with good quality ingredients is a more delicious way of eating! I eat lots of healthy fats, never skimp on calories, and try new foods all the time. It is a rich way of eating.
---