Grapefruit Seed Extract, Oregano Oil  
Posted by Raymond (Matawan, Nj) on 02/24/2013


I have been hospitalized once, and have had three severe attacks of diverticulitis. Now when I feel an attack coming on I start taking 12 drops of Grapefruit seed extract and 6 drops of oil of Oregano 3 times a day. This has been enough for me, to prevent any serious attacks.
Replied by Peteremond
Mobile, Al
10/23/2013

Replied by Raymond
New Jersey, US
10/27/2014

---
Lemon Water Enema, Activated Charcoal  
Posted by Cheryl (Bacliff, Texas) on 09/29/2012


I have Diverticulitis and have had several attacks through the years. A few years ago, my first attack landed me in the hospital while visiting my niece in Denver. I was in the hospital for 9 days with just an IV pole for fluids. When I got back to Houston, I called my friend that manages a Nutrition center. I told her about my predicament. She asked me on a scale of 1 to 10 where my pain level was, I told her it was 50!! She told me to get two lemons, squeeze them into a hot water bottle, add warm water and do a lemon water enema and then call her back when I felt better. Well, 20 minutes later.... I was just shocked that that pain level was almost GONE. She told me that the lemon helped to eradicate the bacteria out of my system. She then said to get Activated Charcoal tablets, take 5 (but no other medications before or after for 4 hours since the charcoal would absorb them)... The next morning do the same thing, warm lemon water enema and 5 more Activated Charcoal Tablets. I'm telling you, this is the FIRST thing I do when I feel an attack coming on. Diverticulitis doesn't own me anymore. I hope this has been helpful information!
Replied by Ed2010
Oakville, Canada
09/29/2012

Replied by Peteremond
Mobile, Al
10/23/2013

---
Magnetic Belt  
Posted by Kiwidel (Christchurch, Canterbury, New Zealand) on 12/12/2012

Hi, I have suffered from this disease for a few years now and it has got to the stage where I cannot eat any green vegetables (I may as well take a laxative). Does anyone have any ideas on how I can replace these, or better still, take something so that they dont have this affect ? Would be grateful for any information as it becomes very draining.
Replied by Timh
Louisville, Ky
12/14/2012

---
MMS  
Posted by Michel (Montreal, Quebec) on 02/18/2012


Hi all, I worked as a mechanic on a septic tank vacuum truck. Few months later I got diverticulitis cure by conventional medicine but within a month symptoms came back. I did not feel like going back through the medical stuff again. I put 15 drop mms with citric acid and drank. 2 hours later my colon drained itself and my toilet bowl looked and smelled like my septic tank. I was fine after. I don't think 1 drop would have cure me and gradually increasing the dose may have given the germs a chance to adapt to mms plus a heavy dose cause my colon to go into. Flush mode to rid itself of the irritating chemicals and drastically reducing the germs count. It worked.
---
Multiple Remedies  
Posted by Soazburrolady (Arizona) on 12/02/2016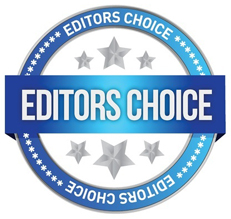 Having been prone to diverticulitis flare-ups for over a decade, I almost immediately recognize the symptoms and reach for my "go - to's: aloe vera capsules (can't abide the taste of aloe vera), an increase in probiotics, grapefruit seed extract, and simethicone. Normally, within a few days, I am completely better.
Last week, I followed this protocol and was stymied when, though the diverticulitis was somewhat better, I was suddenly constipated and consequently developed a hemorrhoid. Enough, already! Obviously, I needed to augment or alter my regimen. So, I added a few more drops of 5% Lugols to my usual 6 drops, used a vitamin E suppository to relieve the hemorroid, added grape seed extract, and, most significantly, reread constipation cures in Earth Clinic.
I come to this site 2 or 3 times a week, sometimes more, and am so grateful to those who post and change my family's life for the better. This time I learned that a treatment for gallstones and kidney stones could also relieve constipation and therefore hemorrhoids. So.....I added olive oil (2T) mixed with lemon juice (2T). Including a pinch of sea salt makes the mixture taste like salad dressing and entirely palatable. Today, I woke symptom free.
So, one more time, thank you Earth Clinic. BTW, my husband uses the olive oil/lemon juice mixture for kidney stones - works every time!
---
Posted by Tc7 (Toronto) on 06/07/2016


I had no idea what diverticulitis was until I googled "pain lower left stomach". I juice fruits & vegetables everyday, but this is NOT a good idea when you have diverticulitis apparently - avoid anything acidic IE strawberries can set it off.
Thanks to EC, I found several treatments and employed all 6:
Whole leaf Aloe Vera gel (6 tablespoons in a glass of water)
papaya enzymes (2 chewable tablets)
grapefruit seed extract (1 capsule)
probiotics (1 capsule of 150 billion active cells),
apple cider vinegar (2 tablespoons in a glass of water)
colloidal silver (two tablespoons)
I bought all these, took them, and had no symptoms after 1 hour. For short term relief (the previous night) I found that lying down helped, as did taking a hot shower. Smoking (previous night) made it flare up, so I am abstaining today. I will continue to take the daily recommended amounts of these 6 remedies, but considering the first round stopped the pain and all other symptoms, I can say this works!
Replied by Tc7
Toronto
06/15/2016

Replied by Debbie
Tinley Park, Il
09/23/2017

---
Posted by Carolyn (Thousand Oaks, California) on 02/27/2012


Hi Everyone, I hope some of this info helps any of you dealing with diverticulitis. I have been taking papaya enzymes, aloe vera juice and apple cider vinegar with blackstrap molasses, for a week and WOW what a difference. My tummy feels so calm and peaceful. Also, I am doing juicing with lots of veggies twice a day and eating or trying not to have any gluten. I feel amazing after just one week, it's truly a blessing, my tummy feels as though I have a heating pad inside, making it feel so peaceful and calm. Have been dealing with diverticulitis for 3 years and had a foot of my colon taken out, and finally I was just sick and tired of feeling sick and tired!!! I'm so happy! Thanks to my Aunt for telling me about this incredible website!! Thank you Earth Clinic!! =)
---
Posted by Jessaka (Tahlequah, Ok, U.s.a.) on 10/24/2011


I tried a lot of these remedies. As for the Grapeseed Extract, I read that it could cause problems, but my other thought is, if it kills bacteria, then it could kill all the good bacteria too. I could be wrong.
What someone told me to do, as she had, is to take Paul D'Arco tea 3 cups a day and to take probiotics. I failed miserably on drinking the tea 3 times a day, but I took a lot of probiotics, and it helped. Then I had one small pain in my colon, and I didn't know what to do about that. It dawned on me that it could be gas, so I took some charcoal capsules, and it went away.
I am still drinking noni juice in case it can heal the pouch I have. But I also plan on buying some papaya tablets, but I am drinking the juice.
Personally, I think it was the probiotics that helped most.
Replied by Carol
Okanogan, Wa
11/17/2011

---
Noni Juice  
Posted by Mary (Honolulu) on 01/17/2007


About 10 years ago I got diverticulitis and peritonitis and was hospitalized for a week. My doctor told me that I would need an operation on my colon once I got healthier. My friend gave me some homemade noni juice to drink every morning and I took it for the 6 months after my hospital stay. When I went back to the doctor for a 6 month check up and to schedule the surgery, I no longer had any bad spots left on my colon. There was no reason to have surgery. My doctor put up the before and current xrays of my colon and asked me "What the heck did I do to cure myself like that!" I now make it myself and take it every morning.
Replied by BRENDA
COLUMBUS, MS
05/16/2009

Replied by Lynn
Highland Park, Il
02/18/2013

---
Oregano Oil  
Posted by Janet (La, United States) on 11/16/2013


Oil of Oregano is now my "go-to" cure when I start to have a Diverticulitis attack. Recently I had another severe flare-up. Called my doctor and he called in Cipro and Flagyl, but I held off taking them while I tried to cure the attack with Oil of Oregano. It worked. I did not have to take the antibiotics. I took it several times a day for a few weeks, and I am now pain-free.
Replied by Jessica T
Utica
03/31/2015

---
Psyllium, Coconut Oil, Grapefruit Seed Extract  
Posted by Max (Coolum Beach , Queensland) on 11/14/2007


I recommend psyllium husk I take 5 teaspoons a day with plenty of water for preventing Diviticulitus, it works. Just get the powder from the supermarket.
Replied by Max
Coolum Beach, Queensland
10/02/2011

Replied by Coolumax
Coolum Beach, Queensland Australia
10/21/2011

Replied by Coolumax
Coolum Beach, Queensland
01/31/2012

---
Salt Water Cleanse  
Posted by Misty (Indiana, Usa) on 02/07/2014


Salt Water Cleanse for Diverticulitis: Dissolve 2 tsp non-iodized, natural salt (such as Himalayan pink salt or sea salt) in 1 liter warm water. Drink in the morning on an empty stomach. When you first feel the urge to go, just resist the urge and let the solution "brew" in your intestines for about 30 minutes (or more if you can stand it). When you feel you can't stand it any longer, visit the toilet. This will likely result in one semi-solid defecation and 3 or more liquid ones. Avoid eating anything until you can go one hour without evacuating your bowels (which takes about 5 hours for me), then have light meals for the rest of the day. Repeat in 2 days, increasing the salt to up to 3 tsp, if you are not feeling any better. Once you are feeling better, it is important to eat a high-fiber diet and drink plenty of water to prevent flare-ups.
I first decided to try this remedy after having a flare-up due to taking calcium/magnesium/zinc tablets (calcium can cause constipation). After suffering for a few days with pretty severe pain, I figured I would try this remedy. I believe this remedy works by dissolving the contents of diverticula while reducing swelling and inhibiting bacterial growth. The next morning, I woke up pain-free!
Note that using iodized salt in this remedy probably will work but is dangerous because it may result in iodine poisoning. For best results, use filtered water or boiled tap water. I would advise doing this on a day when you are going to be home all day because you'll feel the urge to run to the bathroom throughout the day. Avoid passing gas when not on the toilet because it will probably not just be gas!
Replied by Sanjay
Portland, Or
02/07/2014

---
Sea Salt  
Posted by Planky (Ronkonkoma, New York, United States) on 06/11/2013


I have had good luck with taking sea salt in hot water at the first sign of diverticulitis. If it doesn't help the first time I take it again. I started with it one night and took the sea salt and had to take it a second time and woke up in the morning with no pain. I usually take about 1/2 t of sea salt to a cup of water.
---
Slippery Elm  
Posted by Jb (Nsw, Australia) on 01/04/2016


I have had occasional bouts of diverticulitis and have found slippery elm to be very soothing and beneficial. I generally make about 250 ml of warm water in a glass, place in a teaspoon of honey and stir. Add 2 heaped teaspoons of slippery elm powder and stir to a smooth consistency. It's quite pleasant to drink. I take this first thing in the morning and just before I go to bed.
I have also found grapefruit seed extract to be very helpful and works quickly.
---
Warning About Colon Cleanse  
Posted by Joyce (Glasgow, Scotland) on 03/29/2008


I digested Psyllium and Bentonite clay for a colon cleanse. This was to ruin my whole life and caused immediate gastritis and triggered rosacea/rhinophyma. The onset of syptoms were abrum, immediate and extremely severe. I now have blepharitis and meibominaitis as a result. I was very stupid and digesting this product has ruined my whole life. DO NOT TAKE THIS!!!!!!!!!!!!!!!!!!!
Replied by Drjohnathon
Helsinki, Finland
06/05/2010

Replied by Lauren
New York, Ny
08/17/2013

Replied by Misty
Indiana, Usa
02/07/2014

---