Grapefruit Seed Extract, Oregano Oil
Posted by Raymond (Matawan, Nj) on 02/24/2013


I have been hospitalized once, and have had three severe attacks of diverticulitis. Now when I feel an attack coming on I start taking 12 drops of Grapefruit seed extract and 6 drops of oil of Oregano 3 times a day. This has been enough for me, to prevent any serious attacks.
Replied by Peteremond
(Mobile, Al)
10/23/2013

Replied by Raymond
(New Jersey, US)
10/27/2014

---
Grapefruit Seed, Oregano Oil, Olive Leaf
Posted by Steve (MN) on 04/19/2020


I am an otherwise extremely healthy 40 year old man who has had 7 cases of confirmed diverticulitis over a 10 year period. I'm otherwise incredibly healthy, not over weight, exercise daily, and on the SCD diet. I've maniacally researched natural cures for an acute flare up after tiring from the Cipro and Flygyl routine offered by my doctors. I've also read countless books, scoured many articles and blog posts, and have met with three naturopathic doctors who specialize in diverticulitis/osis.
Here is what works for me. I share this in hopes you can pull any info and apply to your healing journey that may work for you.
At first awareness of onset, I rotate doses of 15 drops GSE [Grapefruit Seed Extract], 10 drops oil of oregano, 1 dropper of olive leaf extract. One of those supplements taken per hour. It's important to dose aggressively for the first 1-2 days while on a liquid diet. If you can get ahead of the infection early, you should be able to prevent complications. Once symptoms subside, the schedule changes from hourly doses to 5/6 rotating doses per day until symptoms are gone. This timeframe varies by individual, but 1-2 weeks is typical for me. I also incorporate castor oil packs placed on the inflamed area 1-2 times per day until symptoms are gone. It is important to supplement with a high quality probiotic following this treatment because your good gut bacteria will be destroyed along with the bad bacteria you are trying to get rid of. And remember that diet and food intolerances causes low grade inflammation which is a contributing factor in most attacks. The book "breaking the vicious cycle" has helped tens of thousands of people heal over the course of a few decades. I'd strongly recommend it to anyone suffering with diverticulitis like I have. Remember you can easily heal, but it takes time, planning, commitment, and dedication. It's not easy or fun, but it beats the alternatives of hospitals, prescriptions, and surgeries. Best of luck in your own healing journey.
Replied by Dawn
(United States)
04/22/2020

Replied by Hilly
(USA)
02/19/2022

---
GSE and N-A-G
Posted by Peter (Castle Rock, CO) on 08/05/2021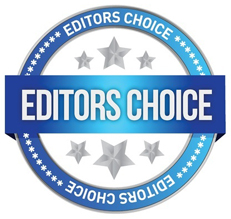 I don't usually make many posts, but after years of use of this life changing supplements, I felt like it was time to put in some positive reinforcement for the use of GSE and N-A-G for diverticulitis treatment.
I have had diverticulitis bouts for years. I have been in the hospital 2 times, and bedridden many more times. I have tried many, many remedies. Some of these remedies showed a bit of promise, but never really gave the feeling that they directly addressed my issues. Notably, probiotics for preventive. Oil of oregeno for symptoms was my most effective combatant against my issues, until one day I stumbled on a huge string of posts about using GSE as well as NAG to combat Diverticulitis. That day I ordered NutriBiotics GSE and Jarrow N-A-G. 2 days later, during one of my worst infections I started taking both of these products. By the next morning, the difference was night and day. So much so that I was intending on going to the hospital if I wasn't better. Since then, I have used GSE and N-A-G to address Diverticulitis infections with 100% success for years!
I should note that Both the hospital resident, as well as my primary care told me that I would likely need surgery "Due to the progression of my Diverticulitis". Not the clinical version of what they said, but you get the point.
My personal treatment:
During infection/flare up: 2 250mg GSE pills twice a day, 1 700mg N-A-G twice a day.
When I feel a weird pain in my gut that may lead to something worse: 1 250mg GSE pill once a day for 3 days
For me, I feel that N-A-G is less important. GSE is the big player here. But I swear by the combo when I need to stamp out the issue ASAP.
Just thought I would share something that has changed my life and IMO needs much more visibility in the world of diverticulitis treatment!
Replied by Diane
(MN)
08/07/2021

Replied by Diane Martinson
(MN)
08/07/2021

---
Heating Pad
Posted by Dave W (Connecticut) on 05/27/2019


All these things most likely work. People are great about sharing things like this. For my Diverticulosis IMMEDIATE relief while waiting for these other things to work: a heating pad held firmly against your painful area works great. Sometimes it is all I need. I saw where someone wrote a warm bath helps. This is the same premise, only faster. Trust me, it feels great right away. HAPPY RELIEF.
Replied by Sara
(Colorado)
06/24/2019

Replied by Ellen
(Alohaland)
06/26/2019

---
Homeopathic Magnesium Phos. 6x
Posted by Chelsea (AK) on 07/27/2020


During an attack of diverticulitis, I tried a homeopathy remedy, Magnesia Phosphorica 6X. At first I took it every five minutes but it worked great, thank God!
---
Horseradish, Garlic or Tummy Vibration
Posted by Don (Michigan) on 11/22/2018


The treatment that helps to clear my diverticulitis is an old type wide belt tummy vibrator. I use it two or three times a day and in a 2 or 3 days the colon pockets empty out.
The treatment to clear the bacteria depends on the pathogen. Most times pure horseradish clears it in a day or two. One rounded teaspoon 3 times a day. This current time horseradish did not match the bacteria but raw garlic did. About 5 sliced raw garlic cloves per day. Eaten throughout the day as pain returned. Took 3 days to clear.
---
Kefir
Posted by Teena (Melbourne, Australia) on 05/30/2019 236 posts


My brother suffers from diverticulitis and has been helped by drinking homemade kefir morning and night on empty stomach, and by eliminating all grains and flours from his diet. He has also eliminated sugars and the only sweet he eats is fruit. The kefir helps because it is full of diverse anti inflammatory good bacteria, probiotics. I know this is (particularly) helpful because I make the kefir, and due to my own illness was unable to make for a week. My brother, unable to drink the kefir, ended up in hospital for two weeks. Yes I felt absolutely terrible, but on the plus side we were all able to see how beneficial it was for him. I would aim for kefir, but other probiotic foods are organic (unpasteurised) miso paste, tempeh, sauerkraut, kombucha, natto.
---
Lemon Water Enema, Activated Charcoal
Posted by Cheryl (Bacliff, Texas) on 09/29/2012


I have Diverticulitis and have had several attacks through the years. A few years ago, my first attack landed me in the hospital while visiting my niece in Denver. I was in the hospital for 9 days with just an IV pole for fluids. When I got back to Houston, I called my friend that manages a Nutrition center. I told her about my predicament. She asked me on a scale of 1 to 10 where my pain level was, I told her it was 50!! She told me to get two lemons, squeeze them into a hot water bottle, add warm water and do a lemon water enema and then call her back when I felt better. Well, 20 minutes later.... I was just shocked that that pain level was almost GONE. She told me that the lemon helped to eradicate the bacteria out of my system. She then said to get Activated Charcoal tablets, take 5 (but no other medications before or after for 4 hours since the charcoal would absorb them)... The next morning do the same thing, warm lemon water enema and 5 more Activated Charcoal Tablets. I'm telling you, this is the FIRST thing I do when I feel an attack coming on. Diverticulitis doesn't own me anymore. I hope this has been helpful information!
---
MMS
Posted by Michel (Montreal, Quebec) on 02/18/2012


Hi all, I worked as a mechanic on a septic tank vacuum truck. Few months later I got diverticulitis cure by conventional medicine but within a month symptoms came back. I did not feel like going back through the medical stuff again. I put 15 drop mms with citric acid and drank. 2 hours later my colon drained itself and my toilet bowl looked and smelled like my septic tank. I was fine after. I don't think 1 drop would have cure me and gradually increasing the dose may have given the germs a chance to adapt to mms plus a heavy dose cause my colon to go into. Flush mode to rid itself of the irritating chemicals and drastically reducing the germs count. It worked.
---
Multiple Remedies
Posted by Sophie (Victoria, Bc) on 12/24/2018


I had always had bowel problems, since teenage, which I considered to be IBS, and then recently had a bout of diverticulitis (first time) that ended in a hospital stay and recommended surgery after my recuperation - until I realized that surgeons generally know and care about little but operating. I put surgery on hold, and through Earth Clinic and other sources developed a regimen that may be half placebo, but it works!
I begin the day with a small glass of plain organic kefir and a probiotic capsule (35 billion microorganisms, 15 strains - be sure to include B. infantis) sprinkled with baking soda. I end the day with a glass of warm water with 1 tsp ACV, 1 tsp lemon juice, sprinkled with cayenne. I make sure to have 6 to 8 glasses of liquid a day.
My most important discovery. Several medical sites mentioned that many developing world people have no such bowel problems (which, through straining, etc., lead to diverticulosis). Usually they attribute it to diet. One medical researcher attributes it instead to their use of the squat toilet, which places their bodies in a better position for bowel movements. My husband and I fashioned a sort of deck to surround my toilet so that I could use it in this way. It's actually quite beautiful, stained to match the woodwork - looks like something you'd see in an Indonesian hotel. Magic!!!! It's as if I never had a bowel problem. So regular and easy that others might say it's boring
I have great hope for the future. I don't know which change is the decisive one (I know I wouldn't give up the squat toilet for anything) but they are all easy to put into practice, so I will continue with the lot.
Replied by Gtcharlie
(Los Angeles, California)
12/25/2018

---
Multiple Remedies
Posted by Soazburrolady (Arizona) on 12/02/2016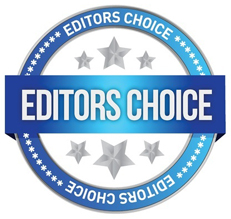 Having been prone to diverticulitis flare-ups for over a decade, I almost immediately recognize the symptoms and reach for my "go - to's: aloe vera capsules (can't abide the taste of aloe vera), an increase in probiotics, grapefruit seed extract, and simethicone. Normally, within a few days, I am completely better.
Last week, I followed this protocol and was stymied when, though the diverticulitis was somewhat better, I was suddenly constipated and consequently developed a hemorrhoid. Enough, already! Obviously, I needed to augment or alter my regimen. So, I added a few more drops of 5% Lugols to my usual 6 drops, used a vitamin E suppository to relieve the hemorroid, added grape seed extract, and, most significantly, reread constipation cures in Earth Clinic.
I come to this site 2 or 3 times a week, sometimes more, and am so grateful to those who post and change my family's life for the better. This time I learned that a treatment for gallstones and kidney stones could also relieve constipation and therefore hemorrhoids. So.....I added olive oil (2T) mixed with lemon juice (2T). Including a pinch of sea salt makes the mixture taste like salad dressing and entirely palatable. Today, I woke symptom free.
So, one more time, thank you Earth Clinic. BTW, my husband uses the olive oil/lemon juice mixture for kidney stones - works every time!
---
Multiple Remedies
Posted by Tc7 (Toronto) on 06/07/2016


I had no idea what diverticulitis was until I googled "pain lower left stomach". I juice fruits & vegetables everyday, but this is NOT a good idea when you have diverticulitis apparently - avoid anything acidic IE strawberries can set it off.
Thanks to EC, I found several treatments and employed all 6:
Whole leaf Aloe Vera gel (6 tablespoons in a glass of water)
papaya enzymes (2 chewable tablets)
grapefruit seed extract (1 capsule)
probiotics (1 capsule of 150 billion active cells),
apple cider vinegar (2 tablespoons in a glass of water)
colloidal silver (two tablespoons)
I bought all these, took them, and had no symptoms after 1 hour. For short term relief (the previous night) I found that lying down helped, as did taking a hot shower. Smoking (previous night) made it flare up, so I am abstaining today. I will continue to take the daily recommended amounts of these 6 remedies, but considering the first round stopped the pain and all other symptoms, I can say this works!
Replied by Tc7
(Toronto)
06/15/2016

---
Multiple Remedies
Posted by Carolyn (Thousand Oaks, California) on 02/27/2012


Hi Everyone, I hope some of this info helps any of you dealing with diverticulitis. I have been taking papaya enzymes, aloe vera juice and apple cider vinegar with blackstrap molasses, for a week and WOW what a difference. My tummy feels so calm and peaceful. Also, I am doing juicing with lots of veggies twice a day and eating or trying not to have any gluten. I feel amazing after just one week, it's truly a blessing, my tummy feels as though I have a heating pad inside, making it feel so peaceful and calm. Have been dealing with diverticulitis for 3 years and had a foot of my colon taken out, and finally I was just sick and tired of feeling sick and tired!!! I'm so happy! Thanks to my Aunt for telling me about this incredible website!! Thank you Earth Clinic!! =)
---
Multiple Remedies
Posted by Jessaka (Tahlequah, Ok, U.s.a.) on 10/24/2011


I tried a lot of these remedies. As for the Grapeseed Extract, I read that it could cause problems, but my other thought is, if it kills bacteria, then it could kill all the good bacteria too. I could be wrong.
What someone told me to do, as she had, is to take Paul D'Arco tea 3 cups a day and to take probiotics. I failed miserably on drinking the tea 3 times a day, but I took a lot of probiotics, and it helped. Then I had one small pain in my colon, and I didn't know what to do about that. It dawned on me that it could be gas, so I took some charcoal capsules, and it went away.
I am still drinking noni juice in case it can heal the pouch I have. But I also plan on buying some papaya tablets, but I am drinking the juice.
Personally, I think it was the probiotics that helped most.
Replied by Carol
(Okanogan, Wa)
11/17/2011

---
N-Acetyl Glucosamine (NAG)
Posted by Jfrankbadasz (Usa ) on 05/08/2018


i just joined this site to say how helpful this diverticulitis thread has been and specifically the mention of NAG (N-Acetyl Glucosamine), which I hadn't heard of....the other things helped with the probable infection, but it is NAG that has stopped most of my abdominal discomfort in the matter of days...also my sinuses unclogged and my skin is soft as can be as well...highly recommended.
I have varied between 3-6 grams a day.
---