Acid Alkaline Diet  
Posted by Erica (Edinburgh, United Kingdom) on 09/15/2011


My mum has been following an acid alkaline diet which has really helped heal not only her diverticulitis but ulcers too. She no longer takes any medicine and is can even eat foods that she couldn't tolerate before - though in moderation!
Replied by Suhas
New York
09/29/2015

Replied by Lou
Tyler, Tx
10/30/2015

Replied by Marion
Nc
03/18/2017

---
Aloe Vera Juice  
Posted by Alyson (Leesburg, Va) on 02/15/2016


Better But With Side Effects

I have been taking Aloe Vera Juice (Whole Leaf) for over two years for diverticulitis. I was just in the ER twice in one week with heart issues, low potassium and electrolyte imbalances. The cardiologist suggested it could be the Aloe Vera juice and had me read a few articles, including one from the Mayo clinic, that have severe warnings about internally taking it which described almost all of my symptoms. I'm wondering if anyone has heard any dangers about it? I was happy taking it and really thought it worked; now I'm not so sure.
Replied by Robert H.
Mount Pleasant, Sc
07/05/2016

Replied by Lee
Calif
05/05/2018

---
Posted by Kteachernc (Charlotte, Nc) on 12/22/2015


Aloe with AMP (Aloe Mucilaginous Polysaccharides) works so far! It caused the cramping, burn and PAIN to leave within 1 and 1/2 hrs.....wow....taking Turmeric with it also. I was on two rounds antibiotics and desperate when I read this site.....thank you, thank you.....I want to tell EVERYONE it works.....Aloe Vera Juice with AMP "nasty taste" but worth it.....got overnight order for a different brand now because people posted it tastes better....Praise God for answers online....suffered for so many years, so grateful....thank you everyone!!
---
Posted by Lisad (Cirencester, Uk) on 10/15/2014


I've suffered with Diverticulitis for a number of years now as it comes and goes in severity. About 18 months ago, I had a particularly bad bout and it was time to see the doctor. He gave a course of antibiotics which I admit did make me feel worse before I felt better. I'm certainly not a fan of antibiotics but occasionally they are needed.
Obviously, a good course of high quality probiotics are indicated after using antibiotics... and of course anything that is going to improve digestive health with this condition is a positive thing. I personally like the Odos Choice as there are 30 billion viable organisms per capsule, about 8 different strains and they have to be kept in the fridge which for some reason makes me feel more confident about it - but I digress.
I have always been a fan of Aloe and I spend alot of time in France. They have a drink there in most shops that is basically just water and aloe and everyone drinks it for their overall gut health (presumably because of a rich food diet). I found though that it works miracles if you just use it (well Aloe in general) all the time, rather than when you are feeling under the weather as it's also a powerful preventative measure rather than a treatment.
I get very few problems these days as a result (although Aloe isn't the only thing I use every day but it one of the main things).
Yay for Aloe Vera - which tastes nice and sounds nice. :)
Replied by Timh
KY
10/16/2014

---
Posted by Prioris (Fl, US) on 09/19/2014


When push comes to shove, one can try a more expensive option for ulcers when lower cost options don't work. It cured my diverticulitis within two months. I used Aloe Muciliginous Polysaccharrides. It did cost me $126 at full dose per month at 9 capsules per day. I was able to cut down to 2 capsules per day after 2 months. How fast it works depends on severity of ulcers. Some people can have results in a week. Once you get better, you can cut down your dosage.
You should be on a high quality pro biotic. Probiotics has also cured this condition. I assume you have tried that.
---
Posted by Mdepaul (Philadelphia, PA) on 09/02/2013


Diverticulitis: Fourteen years ago I had terrible pain in my intestinal tract. I could not go to the hospital because of no insurance and I praise the Lord to this day that he sent me to the computer where I discovered a site, do not remember which one but they all had serious problems with their intestines, ulcerative colitis, bleeding etc. One of the common things that was working for many of them was an aloe product which was a fortune but supposedly was better because they had elilminated things which could be harmful to you. I could not afford the two hundred they were charging and decided to go and buy regular aloe. I had been suffering for about a week or more with horrible pain. I went and purchased the aloe capsule in herb form not gel, the gel did not work for me. Within a day my pain had gone. I stayed on this everyday and have not stopped. It has been fifteen years and I still take it and will not stop. I praise the Lord for showing me the way to healing.
Replied by Peteremond
Mobile, Al
10/14/2013

Replied by Lisa
Quincy
01/20/2015

---
Posted by Prioris (Fort Pierce, Fl, Usa) on 05/23/2013


Remedy: Aloe Muciliginous Polysaccharide (AMP). I am surprised AMP isn't mentioned. The best Aloe Vera is a very highly concentrated and purified form of the active ingredient called Aloe Muciliginous Polysaccharide. This not only does not contain any toxins and side effects but solves a large number of intestinal and bowel disease problems. Aloe Muciliginous Polysaccharide is a natural antibiotic. It is kind of expensive but after it works, you can taper down. There is a chart which compares the Aloe Muciliginous Polysaccharide products on the internet somewhere.
Also Aloe Muciliginous Polysaccharide will heal the little sacs in the intestine. Doctors say they won't heal. That is baloney. With the right nutrients, your body will heal.
The regular Aloe Vera would not work on my diverticulitis. It was too weak. Plus it caused nausea. It took 2 months for it to work. You will also figure out which foods are causing it after a while. They may not be the ones that get listed either. I do take a small amount of fiber to clean my intestine a little also.
Replied by Wholly Holistic
Little Rock, Ar
10/04/2013

Replied by Prioris
Fl
10/07/2013

Replied by Peteremond
Mobile, Al
10/23/2013

Replied by Prioris
Fl, Usa
10/23/2013

Replied by Alyson Linville
Leesburg, Va
01/07/2014

Replied by Prioris
Fl, Usa
01/07/2014

---
Posted by Cc (Fort Worth, Tx) on 03/30/2013


I have not been "officially" diagnosed by a doctor as to whether I have diverticulitus or not - it could be IBS but my symptoms for diverticulitus are nearly exactly what others have suffered, so I tried aloe vera juice and grapefruit seed extract and probiotics (kefir). I was completely amazed at my relief after just a couple of days. I am fairly convinced it was the aloe vera juice for the most part because kefir and other probiotics have been part of my daily life for 10 years and I was still suffering. I will be consuming 8oz or so of the aloe vera juice daily for a while to see if I can avoid flare ups. I may add papaya enzyme as well. I was totally thrilled when my symptoms completely disappeared and felt normal for the first time in nearly a decade!
Replied by Jeanine
West Hollywood, California
03/30/2013

Replied by Patrick
Redding, California
03/01/2017

---
Posted by Gary (Stuart, Florida) on 02/17/2013


After a flare up of diverticulitis symptoms, I am convinced the aloe vera juice was the greatest factor in significantly reducing my symptoms within 24 hrs. I also took papaya enzyme, grape seed extract, and probiotic complex. Was hospitalized 2 years ago, and do not want to go that route again. Will start doing the fiber again as prescribed. There is a " gummy bear" like chewable on the market now that does not require that you have to drink water with it.
---
Posted by Brenda (Fort Worth, Texas) on 04/10/2012


Well I am on my third bout of diverticulitis and my friend found this site. We went out immediately and bought aloe Vera juice. Today I was totally miserable for hours then remembered. I have the aloe Vera juice. I drank down an ounce and I am telling you in seconds I started to feel better. That was at 10 :33. It is 10 50 and for the last 10 minutes I have felt so much better!!! Lord I hope this is real.
---
Posted by Johanna (Colorado Springs, Colorado) on 08/06/2011


Diverticulitis: Been doing the Aloe Vera juice, but never thought about adding papaya. My first bout with diverticulitis happened after I gorged on raspberries from my back yard. After waiting all summer, they seemed to ripen overnight, and I indulged a little too much. After 7 weeks of anti-biotics and still in pain, the Dr. suggested surgery. I went straight to the internet for alternative remedies and found Aloe Vera juice listed. That was 6 years ago. Now, when I feel a twinge, I hit the juice!
Replied by Francisca
Michelbach-le-bas, Alsace, France
08/07/2011

Replied by Mary
San Carlos, California, Usa
08/10/2011

Replied by Laurie
Atlanta, GA
10/24/2014

Replied by Sheila
Egg Harbor Township, NJ
03/06/2015

Replied by Diana
Washington State, US
03/19/2015

Replied by Jean
Alabama
06/24/2015

Replied by Robert Henry
Ten Mile, Tn.
06/24/2015

Replied by Timh
Ky
06/25/2015

Replied by Jenjen
Usa
02/07/2016

Replied by Lynn
Douglas, Ga
01/19/2017

Replied by Rhonda
Mb
03/10/2017

Replied by Melinda
North Carolina
05/15/2017

Replied by Bridge
La
12/10/2017

---
Aloe Vera Juice, Papaya  
Posted by Pmc (Clarkston, Washington, Us) on 11/07/2011


We had very excellent results after just the first dose of AV juice and papaya pills for my husband's diverticulosis/diverticulitis. Much quicker than antibiotics. He looks and feels good as new and has added this to his prevention regimen. Love finding this website!
Replied by Peteremond
Mobile, Al
10/23/2013

Replied by Momto2
Mn
03/30/2014

Replied by Gg
Denver, CO
10/09/2014

---
Posted by Rilo B. (Crescent City, Ca ) on 06/01/2011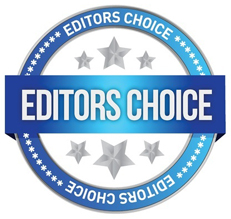 I got diverticulitis after I introduced elk meat into my diet ( elk meat is very lean) while living in Montana one spring 10 yrs ago. That summer went I on a camping trip(to oregon) and took elk jerky, a 5 pound bag of almonds and in the mornings would pick wild blackberries and eat almonds and jerky thru the day, within a week started getting pains and ended up in the ER , ( no help @ ER- gave me maalox).
Desperate for relief I visited a healthfood store in Brookings, OR and the kind store owner, (after asking me what I had been eating) quickly told me that the combination of elk, berries &almonds was causing diverticulitis. She then brought a tall bottle of Aloe Vera juice, some papaya juice & papaya tablets and told me to just start drinking the Aloe and to eat papaya tablets before each meal from now on - was cured within a few days. Free advice that saved me from more useless Dr. appts. and a lifetime of recurring problems.
I was really saddened when I met people who had had sometimes 5 surgeries for diverticulitis in Montana where elk is plentiful after that.... Once again -another example of medical community failing to help with something as simple as Aloe Vera juice & papaya for this awful, painful & sometimes life threatening condition. Even though I would tell people about this simple solution... They opted for believing their Dr.s advice that they needed surgery - after all Dr.s being a gift from God and all, win some, lose some "wisdom never lies" -Homer... Now I always check earthclinic before making a Dr. appt. to see if I can heal myself.
Replied by Mike
Nyc, Ny
08/06/2011

Replied by Wildbilll62
Holland, Pa, United States
10/07/2011

Replied by Cindy
Whitehorse, Yukon
12/30/2011

Replied by Robert
Atlanta, Ga.
01/02/2012

Replied by Stanley's Mom
Boston, Ma
03/25/2012

Replied by Judy
Chicago, Illinois, Usa
03/30/2012

Replied by Michele
Alachua, Florida
08/06/2012

Replied by Michele
Alachua, Fl
08/07/2012

Replied by Peteremond
Mobile, Al
10/23/2013

Replied by Nan
Pa
09/18/2015

Replied by Jobie
Minnesota
01/21/2017

---
Aloe Vera Juice, Turmeric  
Posted by John (New Smyrna Beach, Fl) on 05/04/2017


I have taken flagyl off and on for 5 years for diverticulitis. Early on took cipro along with the flagyl. Cipro caused tendonitis so I only took the flagel. After 4-5 days the pain would go away. Appx 1 1/2 months ago got sick and started amoxicillin. One week later got Diverticulitis. Took a round of flagel. 4-5 days later the pain went away. Last week started feeling the diverticulitis again. I did not want to take anymore antibiotics. After 3-4 days the pain was was about the same. Then I found this site. There is a post by someone talking about aloe vera and turmeric (publix fruit of earth).
Monday started 1/3 -1/2 cup aloe and 1 450 mg turmeric pill 3 X a day. Tuesday still pain. Wednesday it seemed the pain was going away. Thursday morning the pain was gone. (Knock on Wood) Don't know what I will do next. Most likely will stay on this level for the next several days and then cut back. If you have any recommendations please advise.
Thank god for this site. John
PS. Don't know how severe my diverticulitis is. But a year or so ago had a CT scan which they confirmed diverticulitis.
---
Posted by Xia (Los Angeles, Ca) on 09/04/2012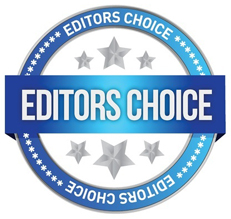 I had a severe case of diverticulitis and was hospitalized for several days. The surgeon told me I needed colon surgery. Once released from the hospital, I started drinking 3 glasses per day of aloe vera juice (I bought the gallon jugs from Trader Joes as they are the least expensive) and began taking Turmeric extract (800 mg. Capsules) -- I took 3 capsules morning, noon and night, washed down with aloe vera juice. I also increased my fiber intake (there is a psyllium husk and oat cereal that is loaded with fiber, but you could also just mix a tablespoon of psyllium husks in a Tall glass of water, stir and drink quickly). Long story short, I healed my diverticulitis, the fistula that appeared on CT scan disappeared and the surgeon informed me I no longer needed colon surgery. That was 2 and 1/2 years ago and I have never had another problem with my colon. I still drink aloe vera a few times a week and continue taking 3 capsules of Turmeric daily (the 800 mg ones) and eat the high fiber cereal a few times per week.
I told a friend of mine who had been suffering from ulcerative colitis for 6 months without relief despite a multitude of prescription meds and he tried the combination I described above (he said he also added Boswellian for inflammation) and within 4 weeks he was given a completely clean bill of health from his doctor.
Hope this helps anyone suffering from colon problems!!! I told my doctor and my surgeon and both were very impressed with the natural healing method and just wanted to know how I had thought of that combination. It did not surprise either that it actually worked!
Replied by Peteremond
Mobile, Al
10/23/2013

Replied by Tamara
Auburn, Maine
09/30/2014

Replied by Xia
Los Angeles, Ca
01/15/2015

Replied by Laura
Illinois, US
01/21/2015

Replied by Vickie
Hot Springs, Ar
02/04/2015

Replied by Tara
North Carolina
09/25/2016

---