Cauterization with a Pinhead
Posted by Fabzionj (Nj) on 05/17/2018


I have a dental hygienist teeth cleaning metal picks and I used my soldering torch for pluming heat up the needle and hit the red cherry angiomas and it disappear with a touch. it doesn't hurt you got to be quick ...the scar disappears in 3 to 4 days and they don't come back. I burned over a 100 from very tiny to 3mm to 4mm.
Put some burn relief after you do it and an hour later put some Vaseline it will help heal quick...good luck
---
Cauterization with a Pinhead
Posted by Alex (Thessaloniki, Greece) on 04/09/2018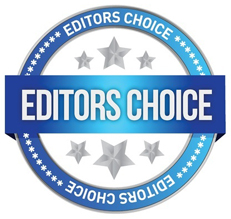 I had Angiokeratoma of Fordyce (or angiokeratoma of the scrotum and vulva) for years and started to become more spots. It is familiar with cherry angioma. I didn't pierce the with a needle but just cauterized them with a pin just like this video
https://www.youtube.com/watch?v=DOfunkAxTpY
I used a gas stove in order to heat the pin. There is a little pain and you don't have to be afraid for burning too much the skin because a pin has only enough thermal capacity for two quick zaps. The small dots needed one zap the bigger two. Some small dots made a pop sound from evaporation and disappeared immediately. Some very big spots turned more black and a little bigger after zapping but this was not something to worry about because this meant that the scabbing precess had begun and in about four days they fell off as a scab. I put castor oil and argan oil every day in order not to leave marks of burning but already they healed very good. If you take a shower 1 or 2 days after the zapping the small wounds might open a little an leave some marks on the underwear.
I had a collet tool in order to hold the pin.
I had them for years and this method was perfect and without side effects. I had tried chestnut oil before months in order to make the veins stronger but with no result.
---
Fig Tree Milk
Posted by Junaid (Pakistan ) on 07/23/2017


cherry Angioma
remove only use fig tree fig milk just one drop on spot three days only
Replied by Cherie
(Az)
10/12/2017

---
Tea Tree Oil
Posted by Carolina (Uk) on 08/28/2016


Cherry Angiomas:
Tea tree oil and cream Boots have a 3 for 2 offer its £9 for 3 items. The cream is good as I can take to work and apply to my arms, I have been using for a few weeks so far I've bought from ebay cherry angioma remover £20, and Iodine tabs also £20 spent about £60 so far. Now I saw a doctor he told me I would only get rid of them private by laser treatment! I googled and believe I have an iodine deficiency so am taking I-throid iodine tablets they take months to work but read they do work and help the cherry angiomas go, I hope so I have over 100 all over that vary in shape/size. I've stopped swimming or going anywhere without a long sleeved top to hide them I wear trousers too. Not good as its summer.
Bromine is found in pools and it's used instead of chlorine. Funny how I got these after joining a local health club and using their pool. Iodine gets rid of bromine hence the tablets.
I'm depressed and they are multiplying and I'm stressed. If they so not go in a few months will go the laser route and will just have to pay £1,000 plus. Doctors should treat these on the NHS as not life threatening not important. Locum never asked me about my mental state or how I felt its bad enough being menopausal without these they will be gone before I go abroad next year. I only work part-time but we still have to pay same as everyone else for stuff.
Replied by Sjw
(Uk)
09/17/2016

Replied by Shelly Wood
(London)
05/17/2017

Replied by Denise
(Southport, Connecticut, Usa)
08/13/2017

Replied by Frances
(Cabarlah, Qld.)
08/14/2017

---