DMSO, Glutathione, Vitamin C
Posted by Ron (Platteville, Colorado Usa) on 07/29/2011


Get rid of cataracts without surgery.
Just have the eye doctor call the nearest compounding pharmacy and ask for the following formulation. DMSO 6.25% Glutathione 1.25% Vitamin C 1.25%.
The drops sting a bit, but the stinging passes after about 30 seconds.
The lenses of our eyes respond to high blood sugar levels by helping to remove some of the excess. Unfortunately , the lenses have nowhere to store this access sugar, so over time, it literally " condenses" into cataracts. In other words you could be suffering from sugar-insulin metabolism. So try the eyedrops as a preventative and as a cure. It works for most but not all.
Replied by Robert Henry
(Ten Mile, Tn.)
01/08/2014

Replied by Eva
(St. Louis)
09/08/2016

Replied by Henry
(Pittsford, Ny)
05/02/2017

---
EDTA
Posted by Frank (Thunder Bay, Ontario, Canada) on 05/24/2021


Cataracts & EDTA.
I saw a study that indicated that EDTA might help cure cataracts. This is my experience.
I had an appointment with an eye doctor in November 2019. He indicated I was starting to develop cataracts. I had heard somewhere that EDTA might be a cure. So, I did some investigation on making eye drops using EDTA. I found out that EDTA needed a pH of 8 in order to dissolve. I thought of creating my own pH solution to dissolve the EDTA but decided to check out eye drops to see if any of them had a pH of 8.
I found that 'Systane Ultra' eye drops had a pH of 8. The 'Systane Ultra' dropper bottle was 10 ml. I opened one 600 mg gel capsule of EDTA and dumped the total contents of the capsule into the 10 ml dropper bottle of 'Systane Ultra' eye drops. The EDTA completely dissolved in it with no problem.
So, I used these drops every day and sometimes several times a day. My next appointment was supposed to be in November 2020 but because of covid it was rescheduled to April 20,2021.
The doctor reexamined my eye and found no improvement in the cataract. So, I just wanted to report this to save other people the trouble of doing this experiment again. EDTA for cataracts is also mentioned in the following link:
https://www.healingtheeye.com/Articles/Cataracts.html
For what it's worth.
Frank
Replied by ORH
(TEN MILE, TN)
05/25/2021

ORH
(TEN MILE, TN)
05/30/2021

---
Enzyme Therapy
Posted by Bev S. (Fort Lauderdale, Fl) on 07/25/2017


Digestive enzymes therapy has also been used successfully to treat cataracts by improving blood circulation in the eyes and helping rid the eyes of debris. Suggested enzymes are:
Superoxide dismutase
Bromelain
Serrapeptase
Trypsin with chymotripsin
Pancreatin
Microbial protease
Pepsin
---
Eye Drops, Lutein
Posted by Royalbounty (New Mexico) on 03/31/2017


I've been "seeing" very positive results in only 3 weeks using drop that contain active Ingredients: Glycerin 1.0% Hydroxypropylmethylcellulose 0.03%Inactive Ingredients: Boric acid, citric acid, N-acetyl-carnosine, potassium bicarbonate, purified benzyl alcohol, and sterile water. 1 drop in each eye every evening.
and 20mg Lutein once daily. Previously I was experiencing cloudy vision and "tired" eyes and was told upon eye examination that I had cataracts. Eyes are no longer tired and I'm reading the bottom line on TV news banners easily from a distance where I couldn't before.
Replied by Eileen
(Brazil~ Sao Paulo)
06/13/2017

Replied by Sandy
(Naperville Il)
10/11/2017

Replied by Aurora
(Victoria)
10/23/2017

Replied by Nonny
(Canada)
10/24/2017

Replied by Ruby
(Columbus, Ohio)
03/01/2022

---
Glutathione
Posted by Larry (Fairfax, Virginia) on 07/31/2014

Has anyone found glutathione helpful for diminishing cataracts? If so, what daily dosage taken and length of time for results, etc.? Thanks.
---
Glutathione
Posted by Mary (New York, Ny) on 04/04/2014


Glutathione is found in very high concentrations in the lens of the eye and plays a vital role in keeping the lens healthy. Specifically, glutathione functions as an antioxidant, maintains the structure of the lens proteins, acts in various enzyme systems, and participates in amino acid and mineral transport. Glutathione levels are diminished in virtually all forms of cataracts. To raise glutathione levels, eat plenty of fresh fruits and vegetables. Fruits and vegetables containing the most glutathione per serving include asparagus, peppers, carrots, onion, broccoli, avocados, squash, spinach, garlic, tomatoes, grapefruit, apples, oranges, peaches bananas and melon. The glutathione content in these foods is substantially higher than in their cooked counterparts. Dr. Murray has found that not only can the progression of cataract formation be stopped, but it can even be reversed in the early stages. However, significant reversal of well-developed cataracts does not appear possible at this time. In cases of marked vision impairment, cataract removal and lens implant may be the only alternative. As with most diseases, prevention or treatment at an early stage is most effective. Here is the website with the information http://doctormurray.com/health-conditions/cataracts/
---
Glyconutrients
Posted by Laureen Raftopulos (Johannesburg, South Africa) on 12/17/2007


Glyconutrients were given to my mother on 15-dec-2007 for Cataracts and Glaucoma. My mom is blind in on eye and has 40% vision in the other eye. It has not yet been 2 weeks and already she can read without her glasses on. My mom is 82 and Glaucoma would've lead to blindness. We are thrilled with the results.
Replied by Hasan
(Islamabad, Pakistan)
10/30/2008

Replied by Jaya
(Detroit, Michigan, Usa)
10/30/2009

Replied by Linda
(Mount Clemens, Michigan, Usa)
01/05/2010

Replied by Erin
(Florida)
06/16/2015

Replied by Thomas
(France)
06/19/2018

Replied by D
(San diego)
11/20/2020

Replied by D
(San diego)
11/23/2020

---
Honey Jatai
Posted by Marilda (Porto Alegre, Brazil) on 05/12/2016


Here in Brazil we have a kind of honey named "Mel de Jataí" that folk people believe to cure cataract. I have been using it in my eyes and feel a great improvement. It is necessary to use one drop a day in each eye for two months and the cataract will vanish. I was diagnosed with cataract a few months ago. You may research for a correspondent honey in English. I think it is worth trying.
EC: Here's an excerpt on Honey Jatai from Brazil that we found online.

..."The honey of jataí bees is sought after for its medicinal properties and immunological, anti-inflammatory, analgesic, sedative, expectorant, desensitizing and antibacterial effects. It is also effective for swollen eyes and treatment of cataracts."

Source: http://www.fondazioneslowfood.com/en/ark-of-taste-slow-food/jatai-stingless-bee-honey/
Replied by Carolyn
(San Bernardino, California)
08/13/2017

Replied by Lynne
(Lexington, Ky)
02/01/2018

Replied by Emily
(Los Angeles, Ca)
03/28/2018

---
Lemon
Posted by Fil (Portugal) on 04/16/2016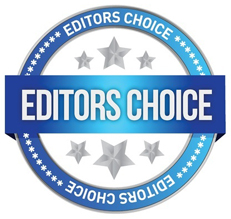 Cataracts:
Lemon juice or a dozen lemon drops (+/-) in a little water (boiled and cooled to room temperature) and wash your open eyes with it. As your eyes get better it will sting less and less. Sometime in the beginning of last century there was a doctor who dissected both normal and cataractic eyes. The striking difference he found was the lack of vitamin C in the middle of the cataractic eyes. This you can do forever.
Castor oil also works as it has a lot of omega oils. But you need to make sure it comes from a reputable source. That means that it probable brings a certificate of analysis with it. The reason being that some of the producers may not have the means/habit of being thorough about its purity. If you can get it from a chemists that is ideal.
The ideal is probably, much later on after recovery, and only every so often to put a few castor oil drops before bedtime.
What I found is that the reversal has to be maintained and every case is different. So you need to pay attention to your individual needs.
To be safe you do not put anything in your eyes that you would not eat/drink. (the inverse is not true! :D)
Serrapeptase is really good. Make sure you are not (at the same time) taking meds to thin the blood.
You should also eat raw leaf greens + 1 carrot (medium size - there are daily limits - this is safe) + green apple. And whatever other raw (organic preferably) veg or fruit you wish. You can either do a smoothie or juice it.
Another important thing is to do eye exercises (never force). You will find useful ones on youtube.
---
Lemon
Posted by Raphael (Bangkok) on 08/09/2013

For cataracts, try taking fresh lemon and pt 1 drop on each eye. Its burns, you'll cry a bit but it will help to clean the eye and keep it healthy. You can do the same with wild honey!! It works even for colds -- some honey in the eye will dry your nose!!
---
Multiple Remedies
Posted by Lilli (Wa) on 05/04/2017 12 posts

I was diagnosed with the beginning stages of a cataract. Of course, the only solution offered at my doctor's office was to, "wait until I needed surgery." Not an option!
The Internet is full of advice, but can be overwhelming. So here's what I've found, so far, and I'll try to keep it brief:
1. Invest in a good quality multi-vitamin. I use a tab without Iron. It will give you base for adding other vitamins and supplements.
2. Purchase a good quality supplement that contains bilberry, gingko, lutein, and eyebright.
3. Glutathione is important in maintaining good eye health...especially as we age. BUT, I just learned today, that it isn't as well absorbed in pill form. Going forward, I will use the spray (sub-lingual).
4. Hyaluronic Acid is important.
5. Extra B5 and Vitamin C is important.
6. Check with your Naturopath as to upper limits and interactions/side effects before you start any supplement regimen.
7. Add rich colored organic fruits, vegetables and juices to your daily diet. I drink a lot of beet and carrot juice and citrus. Have spinach/kale with garlic at least once a week. I also double filter my drinking water. I suppose steam distilled water is best, but I will not buy it at the store in plastic containers. Need to investigate a DIY system.
8. There are a lot of eye exercises that will strengthen your vision. I found a site recently and spoke with one of the business owners. They are one of very few naturopathic optometrists in the U.S. (trust me, I've been looking for weeks): I've already tried the eye exercises and am getting great results.
9. I do a lot of computer work and recently discovered that there is a direct correlation between tightened neck/shoulder muscles and the eyes. Also, with dental work and the eyes. Ask your dentist to limit x-rays, or cover your eyes with another lead blanket. Limit the time that you lie flat in the chair or, during a lengthy procedure, ask if you can sit up or walk around. I developed eye flashes and, later, dark floaters, after a 2 hour procedure at my endodontist's office.
10. Use UV sunglasses. Also, take your glasses off when you can to let your eyes do some of the work and get exercise. Do relaxation and eye exercises before bedtime along with warm and cold compresses and de-stress!
Replied by Sandy
(Il)
09/13/2018

---
N-Acetyl-L-Carnosine, Colloidal Silver
Posted by Yohanan (Israel) on 10/10/2013

Cataracts can now be easily removed without surgery using drops. These drops use a chelation process to remove cataracts, which are advanced glycation end products, from the lens.The drops contain N-Acetyl L-Carnosine and colloidal silver and can be found on the internet. A crust will form outside the eye as the cataracts are removed.
Replied by Prioris
(Fl)
10/10/2013

Replied by Yohanan
(Israel)
10/11/2013

Replied by Prioris
(Fl)
10/11/2013

Replied by Mike
(Denver, Colorado)
10/11/2013

Replied by Prioris
(Fl)
10/12/2013

Replied by Mike
(Denver, Colorado)
10/13/2013

Replied by Dev
(California)
11/23/2014

Replied by Gb
(Ak, US)
11/25/2014

Replied by Vlc
(London)
05/27/2016

Replied by Colleen
(Oklahoma)
01/30/2017

Replied by Sandra
(Lubbock, Texas)
02/03/2018

Replied by Emily
(Los Angeles, Ca)
03/28/2018

Replied by Sandy
(Il)
09/13/2018

---
Peperomia Pellucida
Posted by Jean Marc (Miami, Fl) on 10/19/2009

In the phillipine this plant have several names: Ulasimang Bato | Pansit-Pansitan (Peperomia pellucida) -
It is effective in fighting cataracts, arthritis and gout. The leaves can be eaten fresh (about a cupful) as salad or like tea. For the decoction, boil a cup of clean chopped leaves in 2 cups of water. Boil for 15 to 20 minutes. Strain, let cool and drink a cup after meals (3 times day).
---
Peperomia Pellucida
Posted by Tan Koon Peng (Singapore) on 06/20/2008

A nun in Malaysia discovered that Peperomia pellucida is a cure for cataract by chance. Her family have been using this plant for all kinds of eye diseases for over a hundred years. She takes this plant for her eyes when she has cataract as this is a great plant for eyes disease.
Two weeks later she felt that her eyes were painful, she immediately rub her eyes and to her surprise the thin films covering her eyes were on her finger and her vision is clear once again.A fter this incident she recommanded this plant to lots of cataract patients and all of them also managed to get rid of their cataract without any operation.This plant is a very useful medicine and may be taken raw or cooked.
This plant is also useful for presbyopia, glaucoma, Astigmatism, all other eye diseases, Cancer and many other diseases. In vietnam this plant is eaten raw as a salad.
Pics of
Peperomia pellucida http://oncampus.richmond.edu/academics/flora-kiuic/p/peperomia_pellucida.html
Replied by Evelyn
(Philadelphia, PA)
10/06/2008

Replied by Steffi
(Mumbai, India)
10/14/2008

Replied by Yash
(Mumbai, India)
10/30/2008

Replied by Richard Young
(Cebu City, Cebu Province, Philippines)
02/04/2009

Replied by Richard Young
(Cebu City, Cebu Province; Philippines)
01/28/2009

Replied by BJ
(West Branch, MI, USA)
02/06/2009

Replied by Richard
(Cebu City, Cebu; Philippines)
02/18/2009

Replied by DrJ
(Mumbai, India)
04/05/2009

Replied by Tan Koon Peng
(Singapore)
08/31/2009

Replied by Guest Mother
(Toronto, Canada)
09/17/2009

Replied by Specwiz
(Sydney, Australia)
11/28/2009

Replied by Guest Mother
(Toronto, Canada)
11/30/2009

Replied by Prairieboy
(Regina, Saskatchewan, Canada)
02/19/2010

Replied by Gracenmercy
(Blythe, Ga, Usa)
02/24/2010

Replied by Drj
(Bombay, India)
10/11/2010

Replied by Sherie
(Lakewood, Colorado)
02/20/2011

Warning

Replied by Bev
(Florida)
09/08/2016

---
Reader Q&A
Posted by Denise (Crescent City, CA) on 01/14/2019 52 posts

Nobody is talking about cataracts? I would love to hear from anyone that has had good results from natural methods. My sister is facing cataract surgery. She is undecided on having it, and open to natural methods. Please let me know if there is anyone here on EC that knows about successful alternatives. I see the remedy lists, but I don't see anyone stepping up with actual good results;) Thank you much, Denise
Replied by Lucia
(Los Angeles)
01/23/2019

Emily
(Los Angeles)
02/27/2021

Ignacio
(El Monte, CA)
02/28/2021

mmsg
(somewhere, europe)
02/28/2021

---