Rue Tea
Posted by Barbara (North Haven, Ct., USA) on 12/01/2011

I have heard that a cup of Rue Tea once a day has had positive effects on Cataracts. Has anyone used or heard if this is true?
---
Urine
Posted by Waysays (Mytown, Ca) on 05/12/2013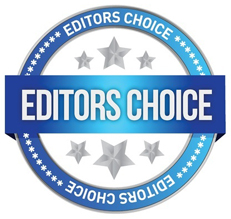 I use fresh mid-stream urine in my eyes, and it is supposedly very healing for all eye issues, including cataracts, styes, and vision. Just what I would do. It has been done for thousands of years. I never have to use my reading glasses anymore! --Waysays
Replied by Wayout
(Central, Ca)
05/13/2013

Replied by Anthony
(Edmonton, Allberta)
06/17/2014

Replied by Greta
(Kamloops, Bc Canada)
01/16/2015

Replied by Festus
(Abeokuta, Ogun, Nigeria)
03/23/2015

Replied by Otite
(Ojo Lagos)
11/10/2015

Replied by Benta
(Kisumu City)
12/26/2016

Replied by Genie
(Texas)
05/03/2017

Replied by Marcus
(Hawaii)
12/16/2018

Replied by
Teena
(Melbourne, Australia)
12/16/2018
236 posts
Replied by Sharon
(Lebanon, Tennessee)
04/18/2021

---
Warnings
Posted by Judy (Beausejour, Manitoba) on 09/28/2015


Warning

I have cataracts from dental xrays. The machine wasnt working properly, so she ramped it up and hit me again. Ive been doing many things, diet, drops, etc. and had stopped the progression. Recently, a dentist claimed he HAD to xray my teeth. I fought it, but finally gave in. Immediately, my vision began to fail in both eyes, but the dentist got to make his $200 for xrays. I made some special drops that seem to have stopped the progression in the left eye, but the right is probably classified as blind. Will keep working on it and keep everyone posted.
Replied by Om
(Hope, Bc Canada)
09/28/2015

Replied by Sandy
(Il)
09/13/2018

---