Triggers
Posted by Annie (Sheffield, Uk) on 01/19/2012

LASALOCID, veterinary antibiotic residues of the IONOPHORE class found in all meat and dairy, eggs and poultry. See http://www.freewebs.com/lasalocid
Also I found that porridge oats caused the exact same effect as the lasalocid - I thought it could have become cross contaminated with some animal feed so I abandoned the porridge and no more AF. Wheat may be causing ectopics too. Not sure if it's pesticide related or gluten or something else but ectopics are much reduced since going wheat free.
Replied by Vonbraun
(Los Alamos, New Mexico)
04/16/2015

Replied by Charity
(Faithville, Us)
04/16/2015

---
Tryptophan
Posted by June (Cincinnati) on 05/20/2016

★★★★★
I was able to reduce my afib with a drop of clear potassium iodide and more protein (red meat). However, if I get it, 100 or sometimes 200 mgs of tryptophan completely eradicates it. This answer came to me through a dream. Strange, I know!
I have started taking about 50 mg of tryptophan before bed and I sleep great. I don't know why it works so well in my case for afib!!!! Might be worth a try. I am using a pretty low dose. I've had afib since I was 3 years old. I agree that taurine is good too. But that didn't actually stop my afib. Tryptophan completely stops it within an hour!!!!
Hope this helps someone!
Replied by Kevin
(TN)
05/12/2023

---
Veterinary Antibiotics
Posted by Richard (Nottingham, Uk) on 04/19/2012

One known trigger of atrial fibrillation are veterinary antibiotics. This has been confirmed and they are present as residues in meat and dairy. See www.freewebs.com/lasalocid
---
Vitamin C
Posted by Jerry (Yucaipa) on 12/30/2015

★★★★★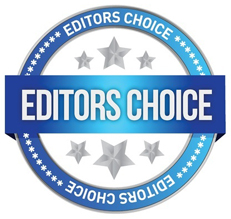 Started having A-Fib episodes 2 weeks ago . First one lasted about 30 minutes really scared me, then felt dizzy and unstable on my feet for the next week. Called the Dr.was told no appointment for 2 more weeks! Had another episode while waiting to go to the dr. Started researching and found Earth clinc . Read about the different Afib remedies and decided to try vitamin c. I could still feel fluttering in my chest and rapid heart beat. Took 1000 Mgs vitamin c capsule, within 15 minutes fluttering and rapid heart beat stopped!
I now take 1000 Mgs vitamin c with breakfast and with dinner.
Afib has not returned! Going to get checked out by dr just to be sure, but won't be taking any drugs if I can help it!
Thanks Earth Clinic and everyone who has posted.
---
Yogurt
---