Supplements
Posted by Pat (Pa) on 04/07/2016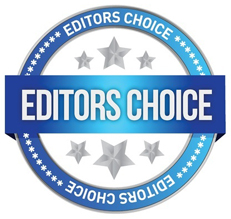 AFib: I had the most success when I began using Dr.Carolyn Dean's "ReMag" & "ReMyte" which you can find on her website which helped with the magnesium deficiency and mineral deficiency as per Dr. Dean. But the other supplement to absolutely try is Taurine! I take 1500-2000mg a day in 2 doses A.M. and P.M. It was a life saver!
Off the meds now except for a very small dose of metapropol (12.5). I also take Hawthorn, Fish oil, and "Heart Calm" from "Vitabiologics"(2 capsules a day) and a few other basic supplements(Vit c, etc) that I always took! I would advise anyone to get on these and see the results!
Good luck to all and a big "Thank You" to"Earth Clinic" because that is where I found it all!!!!!
EC: Pat, thank you for sharing with us with the names of the supplements that have helped you. Congratulations on finally getting results!  We know how hard you, Hwkmn05 and Bee have been working to figure out a cure for a-fib for a long time now!
---
Supplements
Posted by Pat (Pennsylvania) on 09/04/2014


Afib - I was reading the posts from everyone and thought I would try the taurine and l arginine, magnesium etc. and I really think it is helping. I have tried other supplements but these seem to help. I will let you know if it is long lasting! Also taking something called serrinisol for adrenal fatigue which is also a possibility since this all began around menopause for me. They say it lowers my cortisol count. Whatever it is hope it keeps on working! Thanks to all of you.you know more than the doctors!
---
Supplements
Posted by Hwkmn05 (Nh) on 07/28/2014 109 posts


I am on a regimen of supplements to control my AF I am going into my 5th year with. I had never gotten back to NSR without cardioversion, one time in AF for 14 days and scoped for clots before CV'd. Not something I wanted to depend on for life not to mention a large co pay. Of course after my last episode in March, cardios wanted me on a high dosage of flecainide daily. I wouldnt mind a PIP of it, but their words were, "Indefinitely" set me searching for alternatives. At that point I sought out a Naturopathic doctor. Asked, can you keep me in NSR or get me back to it with supplements. He was confident he could. I weaned off the meds in 2months and got on Mg, CoQ10, Hawthorne, Taurine, DHA, Zinc, Rib rose, B12, Iodine, and L-carnitine.
I got the test a few weeks ago waking up at 430am in AF. Heart rate was lower than usual episodes I think in part to being on the MG and Hawth, 80-100. I did five times my usual daily amount along with a tincture of cayenne for 4 hours. I was determined not to go to ER or try the PIP flec. At hour 5, I returned to NSR for the first time ever without doctor or cardiaoversion. Called ND and he was ecstatic wanting to know the exact dosage and what I took. He thought it was all good, but believed it was more the Mg and Hawthorne berry that did the trick.
---