Aloe Vera
Posted by Flower's Mom (Pueblo Of Acoma, Nm) on 08/01/2018


I realize that I am very late in responding to Diane's aloe post below from 2009, but I only just read it and I wanted to share my experience with treating asthma with Aloe Vera. I have been using Aloe Vera off and on when needed for a couple of years now and have been totally symptom-free. Prior to that, I was on 2 prescription medications, taking them faithfully every day. The aloe I take twice a day is your regular run-of-the-mill household plant, although it loves the bright indirect light conditions and has grown to be huge. I choose a leaf that is big and fleshy and cut off the pointed ribs on both sides. Then I separate the two pieces of skin, exposing the juice and gel inside, which I scrape either with a spoon into a small bowl or with my teeth straight into my mouth. I find the taste to be clean and refreshing, not bitter at all.
Also, my dogs and cat regularly bite chunks of the leaves off. I hope this is helpful, in that you do not need to have a special plant to achieve positive results. Blessings, Flower's Mom
---
Aloe Vera
Posted by Chip (Playa Hermosa, Guanecaste, Costa Rica) on 01/13/2014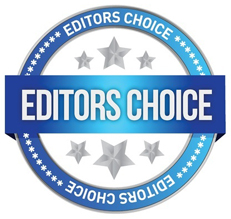 Hello I would like to tell you how I use Aloe Vera to help keep my Asthma under control.
I am 66 YO and had child hood asthma which went away after I was 10.
However about 6 years ago I had a bad viral chest infection which took 6 weeks to clear up. I was left with asthma, although initially it was not very bad. I used a Symbicort inhaler and morning and evening puffs controlled it. Then in 2010 I moved from South Florida to Costa Rica. After a couple of months I was able to get rid of my inhaler. However, in early 2013 a Swiss company started demolishing a mountain so they could build a new resort less then a half mile away. Over a hundred large Mack trucks would drive by my home everyday carrying away the dirt and rocks. My asthma started back up with a vengeance. I ended up using Albuterol and Symbicort inhalers and taking Singulair (Montelukast) every day. (This was all prescribed by my Doctor in the USA.) I was using the Albuterol several times a day. Although they finished up in early December my symptoms continued.
I noted early on the the Singulair acted as anti-viagra. The Singulair made it difficult to impossible to have an erection. So I substituted Lobiella. I would take a capsule just before bedtime and it would help me a lot. It also did not have the side effects of the Singulair.
Recently I found out that Aloe Vera acts like a natural steroid and when I have it, my lungs clear just like the Albuterol. However, the aloe-vera gel is very bitter so I either mix it in juice or I get a bottle of Aloe Vera drink, which does not work as well. A number of roadside stands sell Aloe-vera drink that is not pasteurized and it works better although I do get some relief from the commercial drink.
When I drink several glasses a day it keeps my lungs clear. I had tried ACV but it did not work for me nearly as well.
I hope my experiences help.
---
Aloe Vera
Posted by Dianne (Tampa, Fl) on 07/08/2009


I apologize in advance for how lengthy this is. I am writing to let everyone know about the incredible benefits we have experienced with Aloe. About one and a half years ago our whole family came down with whooping cough. I decided to try Aloe, as a friend I had known had had great success with it for treating a serious prolonged cough and my mother also told me that in Colombia SA they would use a beaten concoction of Aloe and egg whites to treat whooping cough when she was a little girl. I reaearched Aloe on the internet, and though I didn't find the egg white recipe, I found many things Aloe is good for. It did work very well for whooping cough, especially helping to calm the nightime attacks, and a friend tried it for her daughter's whooping cough and had the same results. When I looked Aloe up on the internet, the treatment for the ailment that interested me the most was asthma. My son had been struggling with it for several years- not severe, but mostly sports induced and it greatly hindered his ability to play sports. I have tried most home remedies for asthama and have had so-so results. He began drinking it every day and by the end of the second month his attacks were completely gone. As long as he continues to drink it daily, he has no attacks. If he stops it entirely he begins having attacks again after a couple of months.
I found that one of the reasons that Aloe works for asthama (and other conditions like arthritis and lupus) is because it is anti-inflammatory. So, it keeps the airwarys from getting inflamed. Another reason it works is because it is also excellent for treating allergies which many times are a trigger for asthama. One of the reasons it works for allergies is because of the collagen it causes your body to produce which thickens the the mucus linings of your repiratory system and intestinal tract (heals leaky gut) which in turn helps you not to be so sensitive to allergens. Another reason is that it treats systemic candida which is usually the root of asthma and allergies.
The funny thing I noticed, which is not mentioned in any literature I have researched about Aloe, is that it has also helped with his stunted growth. My son is really short for his age and in the two years before taking Aloe, he only grew six inches total. Once he began taking Aloe for his asthma he grew almost six inches in one year. The growth spurt coincided exactly with time he first began the Aloe. I've tried my own "experiments" to see if his growth is related to the Aloe or if it is just his time to start growing, and I've found that if he has a period of a couple of months where he doesn't take his Aloe at all or only takes it once a week or so, he only grows about a quarter of an inch per month or less. When he takes it every single day, he grows about a half inch per month.
My father has been really inspired about my son's story and began taking it himself about four months ago for his prostate. He has been on prostate medication for the past ten years and still gets up to urinate about four times per night. He has tried different prostate medicines as well as his own share of home remedies, and nothing has worked. Well, after drinking Aloe daily for a couple of months, he was able to get off of his prostate medicine completly. Now he only gets up once or twice per night and he's not on any prostate medecine.
I've heard some people make some type of Aloe tea infusion, but the way we take Aloe is this: We buy a fresh Aloe stalk from the produce section of the grocery store. It has to be at least fourteen inches long, or I've read it's not as beneficial. The Aloe has to be nice and firm. Don't use it if it is soft and squishy as it is too old and may actually agravate some candida problems. We slice off a three inch section from the base and peel off the thick green skin with a paring knife and discard it. We then take the gel (from the three inch section) and gently blend it with a drink mixer with some orange juice for palatability. The less you blend, the better as you don't want to destroy the beneficial properties.
You can buy bottled Aloe, but I DON'T RECOMMEND IT! While there may be some good Aloe products out there, I've read that sometimes the bottle can say 100% Aloe and it is actually 95% water, but for some reason the FDA allows them to say 100% Aloe even if it isn't. The other reason is that bottled Aloe is usually pastuerized which kills many of the beneficial enzymes that make Aloe so effective. Fresher is always better with Aloe.
---