Apple Cider Vinegar and Baking Soda
Posted by Brenda Mc. (Canby, Mn) on 07/04/2017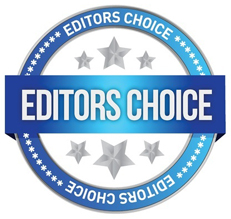 My belly was swollen up like I was 9 months pregnant. Taking ACV, 2 tbsp, 1 tbsp honey and 1 tsp baking soda brought it flat.
Replied by Rodney
(Greensboro, North Carolina)
07/22/2017

Rose
(British Columbia)
08/15/2020

Brandon
(Canada)
10/16/2020

Replied by Mike
(Tampa, Fl)
08/23/2017

Replied by Prerana
(India, Mumbai)
09/02/2017

Replied by Virginia
(Washington D.c.)
09/23/2017

Replied by Linda
(Chicago, Il)
12/09/2017

Replied by Jennifer
(St. Clair Shores)
04/07/2018

Replied by Nancy
(Fl)
04/18/2018

Replied by Darlene
(Middletown, Ny)
08/03/2018

Replied by Mary
(Spring, Texas)
08/28/2018

Replied by Renee
(San Francisco)
07/13/2021

---
Ascites Remedies and Supplements
Posted by Anon (Usa) on 11/23/2017

Ascites suggestions
I noticed no one mentioned vitamin a, b vitamins, or vitamin c, which one would think would help the liver do its work. I should think lecithin, raw eggs, mustard seed powder, horseradish, parsley, liver, organic foods, filtered water would also help. There is a recipe floating around for lowering blood pressure that may help, too. It involves combining 1 cup each garlic juice, ginger juice, lemon juice, honey, and apple cider vinegar. You take some a couple times per day. I don't know the exact recipe.
My husband has been using it for a few months and his afib is improved and blood pressure is going down. His waist is reducing and his complexion is younger looking, too.
---
Diatomaceous Earth
Posted by Lyn (Boulder, CO) on 07/23/2015


Hello, I have had problems with ascites and I looked huge in the abdomen and felt heavy and miserable. For other reasons I began taking Diatomaceous Earth (DE) and it entirely has solved the abdominal problem. I don't know how it works but it has! I sincerely hope that it does the same for others.
I started with a small dose and worked up to three rounded tablespoons a day mixed with oatmeal or in water. I plan to increase this a little more based on my research. Best wishes.
Replied by Wendy
(North Carolina)
06/14/2016

Replied by Taryn
(Wisconsin)
07/06/2016

Replied by Gerry
(Marshall)
07/06/2016

Replied by Sandra
(Fraser Hot Springs, Ca.)
01/09/2017

Replied by Monica
(Ut)
01/16/2017

Replied by Maria
(NJ)
12/16/2020

---
DMSO
Posted by Dan (Manchester, Uk) on 06/28/2014


After reading some of the reports on how effective DMSO lube is for ascites (fluid in the abdomen cause by portal hypertension), I was quite excited when I ordered mine.
I have been using the 70% Gel 120ml from PH Health, for two days now, when I apply the cream I get a slight burning sensation which lasts for about half an hour or so (the sensation is tolerable).
My ascites has only come on in the last week, and the DMSO lube has been absolutely no help, it has not been effective at all. The only effective is the uncomfortable irritation when I apply it. Is this stuff doing more harm than good?
I am desperate to get rid of this fluid-I follow a strict diet, take all the right supplements and herbs. Maybe my liver is coming to the end of the road. Any thoughts out there?
Replied by D Gibson
(Ohio)
07/24/2015

---
DMSO
Posted by Mary (Regina, Saskatchewan, Canada) on 03/24/2013


Hi, I was reading in the ascites section and I would like to add a suggestion from something I read. A man's sister had cancer and had been taking on terrible amounts of water. The doctors could not help her. Her brother applied DMSO to her belly and over 2 days he lost 20 pounds of water! I use DMSO not for this but have had other wonderful results. I recommend it to everyone. Mary
Replied by Bev
(Lexington, Kentucky)
05/31/2013

Replied by Ramona
(Usa)
09/18/2014

Replied by Tony
(Tenn., US)
09/18/2014

Replied by Connie
(Huntington)
10/23/2015

Replied by Julie
(New South Wales, Australia)
02/08/2016

Replied by Scott
(Murfreesboro)
03/23/2016

Replied by Richard
(Kaduna State Nigeria)
09/05/2016

Replied by Annlee
(Indiana)
09/05/2016

Replied by Eddy
(Vancouver)
09/30/2016

Replied by Lisa
(Louisiana)
06/22/2017

Replied by Marius
(Romania)
07/07/2017

Replied by Sharon
(St Louis)
03/14/2018

---
Milk Thistle, Glutathione
Posted by June (Cincinnati ) on 01/26/2017


I had this ascites problem temporarily after having a toxic response to an antibiotic and getting mononucleosis. Not completely over it but milk thistle helps, and glutathione is something I'm also trying now. I know that the liver really needs glutathione to function. The type that melts in your mouth is best I think. Hope this helps.
Replied by Blood
(New York)
03/20/2017

---
Serrapeptase
Posted by Shana (London, Uk) on 02/01/2011

Hello, I am desperately seeking natural remedies for ascites. My mother has terminal cancer due to endometrial cancer and the ascites comes back every 2 weeks where we are draining 6-9 litres.
Please can any one let me know of any good cures.
Replied by Shana
(London, Uk)
02/04/2011

Dean Propps
(Sw Missouri, Usa)
03/14/2016

Replied by Lotusland
(Vancouver , Bc Canada)
02/07/2011

Replied by Kitchensbrew
(Jacksonville, Fl)
06/17/2011

Replied by Shana
(London, Uk)
07/06/2011

Replied by Anglii
(Edmonton, Alberta)
10/29/2011

Replied by Desiree
(Branson, Missouri)
12/02/2011

Replied by Vicky
(Delhi, India)
08/05/2012

Replied by Sofia
(Bogota, Colombia)
09/18/2012

Replied by Fibe
(Terrigal, Nsw)
10/17/2012

Replied by Alicia
(Syracuse, Utah)
10/18/2012

Replied by
Timh
(Louisville, Ky, Usa)
10/18/2012
2091 posts
Replied by Ed2010
(Oakville, Canada)
10/18/2012

Replied by Roec
(Los Angeles, Ca)
10/19/2012

Replied by Mel
(Sydney)
05/23/2015

Replied by Jerry
(California)
07/02/2015

Replied by Susan
(Texas)
12/26/2015

Replied by
Mary
(Arcadia, Ca)
03/16/2016
50 posts

Warning

Replied by Tessa
(Ca)
04/25/2017

Replied by Debra
(Ward, Ar)
06/14/2017

Replied by Dave
(Fountain Inn, Sc)
06/14/2017

Replied by Doris
(Ontario Canada)
07/03/2017

Replied by Bundy
(Bali)
12/19/2017

---
Tamarind, Chelidonium 6x
Posted by Zaair Husain (Asia) on 02/10/2017


I have been reading a lot about ascite in earth clinic but one thing I would like to add that is amazing and fastest cure of ascite and that is tamarind, it works wonder, I have never seen so fast cure of ascite in the world as I observed in a patient and the second thing is homeopathic medicine Chelidonium 6x, a dose is three drops in some water, repeat twice daily and give feedback please, thanks
Replied by Maria
(Sao Paulo, Brasil)
03/05/2017

Replied by Zaair Husain
(Karachi Sindh)
03/07/2017

Replied by
Sam
(Sa Australia)
03/29/2017
18 posts
Replied by Aurora
(Mason City, LA)
04/01/2017

Replied by
Sam
(Sa Australia)
04/05/2017
18 posts
Replied by Anky
(India)
06/29/2017

Replied by
Sam
(Sa. Australia)
07/06/2017
18 posts
Replied by Maria Argentina Bibas Naruto
(Brazil)
07/14/2017

---