ACV, Molasses, Magnesium, Cayenne  
Posted by Ironstone Lookout (Calgary, Alberta) on 05/30/2016


This has become an awesome forum and it has helped me immensely and I want to thank everyone who has contributed. I was having all kinds of sporadic arrhythmia which was becoming very concerning and very annoying. I have had this condition before but only very occasionally and lasting a minute or two. But last month it was triggered by unknown factors and sometime became scary. I have changed my diet to up my magnesium/potassium intake via natural foods but though slowed it down, didn't solve the problem. I now have started a regimen of magnesium, potassium, Hawthorne supplements, molasses and ACV and have completely put the brakes on the arrhythmia within three days. Wow!
My goal now is to slowly back off on these and figure out which one or what combination actually ceased the condition. Thank you everyone who contributed to this forum and gave such solid advice!
Replied by Fjelljenta
Norway
08/23/2016

Replied by Toni
Ottawa
12/29/2016

---
Posted by Keith (Carson Valley, Nv) on 04/09/2015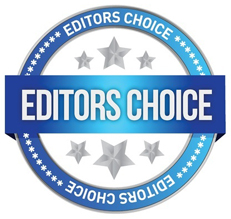 I'd like to add to the information and my condition and recent remedies and success.
I'm 64 and have suffered occasionally from arrhythmia since my 30's. During these years the arrhythmia only lasted at most 2-3 days. I'd only have an attack maybe 2-3 times a year and they were never really bad.
About 6 weeks ago I had the worst episode I've ever had. This one really scared me. I had the racing, skipped beats, weak beats, shortness of breath and low energy. As before, I expected it to end in a couple days. Well it's been 6 weeks and it's pretty much been going on since it started. It's been mostly mild to bad; and everything in between. I've had days without symptoms, but they were few and far between.
My flare-ups generally start when lying down. This last week, I almost dreaded going to bed, knowing that I would most likely have a bad episode. Being able to get a good night's sleep has been difficult.
I've been putting off going to the Dr. because, as many have indicated there's not much help to be gained and like most have said, I'd end up on drugs with unacceptable side effects or even worse surgical procedures or pace maker. I'm just not ready for that.
So I began my quest on the WWW and found this website along with others. However, this site is by far the most informative. After reading I decided to try some of the remedies others have had success with.
My only regret now is that it took me so long to search for and find relief.
I stopped at the grocery store yesterday after work and bought ACV, molasses, magnesium and cayenne. I'd had arrhythmia all day and was feeling miserable. I got home, took two tablespoons of molasses, two teaspoons of ACV, 200mg magnesium and cayenne.
In less than an hour I was feeling better! By bedtime almost all symptoms were gone and I had a normal heart beat and only a skipped beat here and there. I got my first good full night's sleep in a long time. I'm going to have to work with the cayenne though, the dose was too much, at least for me, and I had some diarrhea.
This morning I woke up feeling better than I had for several weeks and no symptoms. Before leaving for work, I took two tablespoons of molasses, two teaspoons of ACV and 200mg magnesium. I've gone the whole day and never once had an arrhythmia episode. I even had coffee as normal this morning.
I'm thankful I found this site and hope that others will find help here as well.
Keith
Replied by Sam
Miami, FL
04/10/2015

Replied by Rosemary
Essex, UK
04/15/2015

Replied by Rosemary
Essex, UK
04/15/2015

Replied by Keith
Carson Valley, Nv
04/16/2015

Replied by Sandy
Usa
08/20/2015

Replied by Sharon
Tennessee
09/29/2015

Replied by Oldchief
Cedar Creek Texas
10/04/2015

Replied by Sharon
Tennessee
10/08/2015

Linda
California
02/16/2016

Replied by Sharon
Tennessee
11/05/2015

Replied by Oldchief
Cedar Creek Texas
11/18/2015

Replied by Marjory
Red Rock, Tx
12/06/2015

Replied by Ulla
San Diego
12/28/2015

Replied by Anna
Uk
01/01/2016

Replied by Pat
Pa
01/07/2016

Replied by Tana
Australia
01/13/2016

Replied by Stella
Texas
01/29/2016

Replied by Kg
Ca
05/04/2016

Replied by Roman
San Jose, Ca
07/31/2016

Replied by Gmm3080
Lakebay, Washington
12/04/2016

Replied by Gary T.
Georgia
03/05/2017

Replied by Gabriele
Wa
03/05/2017

Replied by Sue
St. Jospeh, Mi
03/06/2017

Replied by Millicent
France
05/19/2017

---
Apple Cider Vinegar  
Posted by Sandydmc (Raleigh, NC) on 09/28/2014

Can I know which apple cider vinegar to buy from the store ?
Replied by Charles
Texas
01/24/2015

Replied by Love
Arkansas But Lives In Nc Right Now, US
02/11/2015

Replied by Ash
England Uk
07/06/2015

Replied by Elena
Bermuda
08/14/2015

Replied by Kate
Paddington
10/14/2015

---
Posted by Diana (Sofia, Bulgaria) on 05/12/2011


Hello,
I have to tell you about this awesome remedy, I made my own apple cider vinegar after I read all the good comments about it :). I am taking one tablespoon in the morning with a glass of warm water. I wasn't really expecting much, but I got a lot :). I was having a heartbeat problem which sometimes was soo bad, but after a month or maybe less it stopped and I believe it is from the vinegar. Also from forever I was having problems with my voice, it would get low and people would not understand me. There was this tightness in my throat, I had to make an effort to talk and if I had to talk longer louder.. O my God. It was affecting my self esteem and I didn;t know what was causing it. And the previous couple of days I noticed that my voice was normal and clear and just wonderful. I am so happy :), I have to put a sticker on my car bumper - I love ACV :)
Replied by Catootje
Netherlands
04/04/2014

---
Apple Cider Vinegar, Baking Soda  
Posted by Alan (Toowoomba, Queensland Australia) on 01/28/2012

Hi all, I'm back. I am still taking the A.C.V and Bi-Carbonate of soda also I have been continuiously doing research on Cardio arrythmia. I have discovered a few facts about statins (cholesterol medication ) they have an adverse affect on the muscles of the body paticularly the heart muscle , I have read that the body produces COQ10 naturally when taking the prescribed medications of statins they counteract the the production of COQ10 and now I can say that by taking A.C.V and Bi-carbonate of soda helps the body to become alkaline. The A.C.V has a lot nutriments that help the body such as Magnesium which is also important for the heart the body naturally produces carbonates to make the body Alkaline naturally, by eating a lot of acidic foods the body depletes its supply of carbonates so by taking Bi-carbonate of soda helps neutralise the acids replenish the carbonates in the body which takes a little pressure off the body thereby helping to control the cholesterol, which takes the pressure off the Gall Bladder. I have not taken any medication for six months now. I went to my doctor last week and had across the board blood test cholesterol.
P. S. A Diabetes and so on I went back this week and all was normal except Diabetes was diagnosed as mild but we are all individuals and have different life styles so I have given this information from my experience. best of luck
Replied by Michael Kelly
Termes D Armagnac, France
04/08/2012

Replied by Amy
Vancouver, Bc/canada
10/22/2012

Replied by Alan
Toowoomba, Qld Australia
12/15/2012

Replied by Alan
Toowoomba, Qld Australia
12/15/2012

Replied by Paula
North Carolina, US
04/24/2014

Replied by Sara
NYC, NY
08/16/2014

Replied by Paul
Liverpool
10/27/2014

Replied by Charles
Texas
01/24/2015

Replied by Anna
Spain
02/05/2015

Replied by Myway
Delaware, Usa
02/05/2015

Replied by Charles
Malaysia
03/29/2015

Replied by Amys
Braintree, Mass
11/19/2015

Replied by Kt
Usa
11/20/2015

---
Avoid Excessive Potassium  
Posted by Chris (Lincoln City, Or) on 02/20/2015


Excessive Potassium for Arrhythmia:
I have had Arrhythmia issues for years, never knowing what would bring it on. I recently went on a high fat diet that included avocados and nut and seed butters all high in potassium. My arrhythmia came back strong so it would come on whenever I went to bed. I tried all the things mentioned here and they didn't help. Then I found out about Hyperkalemia, top much potassium in the blood. I looked up the potassium content of the foods I was eating and cut out all the high potassium ones. My arrhythmia didn't appear that evening and hasn't since. It's only been about a week but I think that was what was causing mine.
Replied by Mohd
Malaysia
03/29/2015

Replied by Latha
Bangalore, India
03/27/2017

---
Avoid Heated Fats  
Posted by Karl (Germany) on 01/22/2017


Hey, I wanted to mention this because nobody mentioned it. I've found a correlation between heated fat intake and heart arrhythmias. Once I realised that I stopped eating anything fried basically. Right now I can virtually cause and avoid arrhythmias by consuming heated fat. What is interesting though is that when I prepare the sauce with oil, but I mix it with other stuff like tomato sauce from the beginning, I don't get arrhythmias. My theory is that the oil doesn't get heated much (above 100 degrees C) as it is mixed with water from the tomato sauce and therefore does not produce some harmful chemicals. I also read that heated fat is bad in the book "the big fat surprise." If you've never paid attention to this I would recommend doing so, let me know if you find a correlation.
Cheers
---
Baking Soda  
Posted by J. Davis (Texas) on 07/28/2016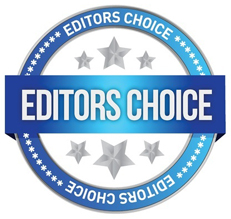 My 83 year old friend had problems with extra heart beats for years and was given meds for it. The meds did not help. She started taking 1 tsp baking soda in water once a day and in a week healed the heart problem! She continues on this dose and has been taking it for 6 months now and heart problem has not come back. You cannot tell her that baking soda is just for baking bread!
---
Black Salve, Magnesium Oxide, Exercise, Sorghum  
Posted by Ron (Salt Lake City, Utah) on 03/12/2009


Arrhythmia heart troubles: What I find that works for me is to take black salve twice a day to thin my blood. Then take magnesium oxide twice a day. I also walk 3 miles a day. I also snowshoe 3 miles a week in the winter or hike 5 miles a week in the summer in the mountains.@ 12 hour before I go out hiking I take two tablespoons of sweet sorghum to control the arrhythmia. This type of a routine keeps enough oxygen in my blood to keep me going and not feeling tired.
Replied by Zoya
Us
11/20/2015

Replied by James
Bucks
04/15/2016

---
Bran Flakes  
Posted by Bhop (Dublin, Ireland) on 07/03/2012


I've had Arrythmia on and off for years but the worst bout has been for the last two weeks - I've felt weak, had trouble sleeping and when I did the nightsweats were dreadful. I tried the usual ACV/Bicarbonate of Soda and all the other remedies suggested here and this time nothing helped. So more because I was too exhausted to cook than anything else - I bought Bran Flakes for something easy to eat and would you believe within minutes I am completely back to normal. After investigating online to see what could have made Bran Flakes work when nothing else would - the only thing I can conclude is it's the Magnesium content. And although I'd already tried Magnesium supplements without success - whatever it is about Magnesium in Bran Flakes - it worked almost immediately.
Hope this helps others.
Replied by Timh
Louisville, Ky, Usa
07/04/2012

---
Calcium Magnesium  
Posted by Brian (Arlington, Texas) on 11/17/2013


Had bad heart arrythmia last 3 years. Afib three times. Last resort I started taking calcium/magnesium supplements 400mg magnesium per day. Within 4 hours my arrythmia stopped. I've had perfect sinus heart rythm for 4 months now. Take it every day. Gold label. Calcium Magnesium with vitamin D3. Feel like a kid again. Best thing I've ever done. No more cardioversions. No ablations.(which was next) Told the cardiologist and he seemed disinterested. Can't believe he would put his profits above someone's health and quality of life. Not a doctor and not an expert, but I'm telling you it's true!
Replied by Kate
Canada
07/24/2014

Replied by James
NH, US
09/14/2014

Replied by Charles
Texas, US
01/24/2015

Replied by Fred
Kewanee, Il
07/18/2015

Replied by Sharon
Tennessee
09/29/2015

Replied by Patti
Ridgefield, Wa, Usa
10/01/2015

Replied by Sharon
Tennessee
10/08/2015

Replied by Pat
Pa
12/12/2015

---
Cardiac Ablation  
Posted by Shaun (Santa Barbara, Cal.) on 03/11/2017


There's some great info on this page. I've had arrhythmia for ten years. It would lay me low for a day or two at a time. I'm 57. Eight months ago, I agreed to an ablative procedure after being assured that it would be a simple process with a 2-3 day recovery. Well, the surgeon miscalculated and burned a hole through my heart wall. He had to return to the hospital five hours later because I was bleeding internally and near death. He also misjudged the emergency op that was meant to relieve the internal hemorrhaging issues and did considerable damage to my heart and lungs - all this done by going through the chest wall with a wire; this was not open heart.
Long story short, I spent three nights in the ICU and three months near death in bed at home. I'm am still very unwell. My point is not to scare anyone, but I highly recommend trying every natural therapy you can before taking what seems to the quicker route, no matter what the "experts" tell you: problems do happen. The clincher is that I still have arrhythmia and, after things went so terribly wrong, the surgeon dropped me like a hot scone, probably, I think, because he was worried about a law suit and hoped I'd simply disappear.
Although I have Obamacare, the insurance still hasn't decided whether they're going to cover the bill for the ICU - $120,000. And that's just the ICU bill - I have thousands more besides. The surgeon has gone a long way to ruining my life, although he does have a couple of very expensive cars.
Anyway, try magnesium first - "Calm" is a very good product as it doesn't have as many side effects as others I've tried, and it is easily absorbed.
Replied by Ellie
Mississippi
03/11/2017

Replied by Robert Henry
Ten Mile , Tn
03/11/2017

---
Cayenne  
Posted by Geri (Dothan, Alabama) on 06/21/2009


Cayenne pepper effects on heart racing and arrythmia...
I have been using cayenne pepper for several months for racing heart and arrythmia. Within less than a minute my heart is back to normal!! I use 1/2 teaspoon in warm water, less than a cup, one teaspoon in 8oz is recommended, but I get the results from 1/2 tsp., also I use cayenne pepper liberally on most of my food, like salads, baked potato, omlets, etc.. I have tried MANY natural cures, but never had one work so fast. The Phamaceutical companies will probably try to get this miracle cure declared illegal! If people could try it, doctors and drugs would lose billions! I don't mind the heat at all for the results I get. It IS a good idea to have some food in your stomach, though. Wonderful site, Earth Clinic!!
Replied by Jt
Salisbury, Uk
05/01/2010

Replied by Patty
Newport Beach, Ca
01/02/2011

Replied by P J
Alpharetta, Ga
01/26/2011

Warning

Replied by Robyn
Woodburn, Or
04/07/2011

Replied by Bruce
Florida, US
02/01/2015

Replied by Tana
Nsw
05/14/2016

Replied by Dallas
Amesbury
01/07/2017

Replied by Perry
Wisconsin Rapids, Wi
05/09/2017

---
Coconut Water  
Posted by Kay Rn (Kentucky ) on 07/12/2016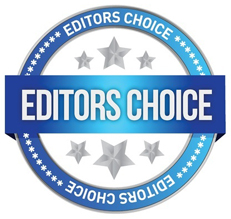 Even though I am a Nurse that works on a telemetry floor I resist taking pharmaceuticals. However, when I developed my arrhythmia as mentioned by so many on this site, I tried their methods so they would not call me a noncompliant patient. Metoprolol gave me chest pain for the 4 days I took it, and could not tolerate it. I had not seen anyone mention Coconut water on this site but this is what I tried. I had been taking Magnesium called "Calm" which I had gotten at my local health food store and I took it when my symptoms were bad. But it was't as natural as food and I wanted a more natural supplement.
This is what I did and noticed: On hot days and sweating a lot, the arrhythmia were much more common afterwards. Also at night when laying down or on my left side it was real common and annoying, many trips to the ER. I bought my own EKG machine cause the doctors were not impressed by my discomfort...Apparently I feel every abnormal beat where many people do not. I started going to bed early to avoid the discomfort of the abnormal beating of my heart. I knew I was in Afib or would have rhythms of 3 quick beats in between normal sinus rhythm causing brief moments of shortness of breath. This is scary not matter how old you are....And at 48 years old they accidentally found an infarct in my brain. I'm not surprised given the abnormal beating of my heart and the confusion I was complaining about. That being said I started increasing foods that thin the blood, but this didn't solve the rhythm issues.
So with my experience on the floor I knew there are many things that can cause abnormal rhythms. Low blood flow to the heart (dehydration) blood pooling in the lower extremities because of standing for long hours (compression hose helps this), Electrolyte imbalances. The body doesn't just sweat out sodium, we loose other electrolytes that needs replacing.
I found that coconut water gives us Calcium, Magnesium, Phosphorus, Natural sugar. All of what Coconut water gives, is what we need for good neuromuscular health. So I started drinking an 8oz bottle a day. Problem solved. The days I forget to drink it, the arrhythmias come back slightly which reminds me I had forgotten. Some people as we get older have more trouble then others holding onto their electrolytes. I'm one of them.
The doctors never figured this out, they just kept giving me supplementation when my potassium dropped. We have to keep a good nutritional balance. Oh yes and Alcohol...This dehydrates and flushes the good stuff out. Its no wonder it can trigger abnormal heart rhythms, along with muscle cramps. Another reason to avoid it. Hope this helps.
Replied by Robert Henry
Ten Mile, Tn.
07/13/2016

Replied by Pat
Pa
02/26/2017

---
Posted by Laverne (Sandy Springs, Ga) on 01/14/2016


Drinking coconut water has definitely reduced the number of arrhythmia episodes that I've experienced. I drink 8 ounces twice per day, upon rising and retiring. It contains a natural source of magnesium.
Its worth a try! By the way, I read the tip on this site. Thank you all.
---