ACV, Molasses, Magnesium, Cayenne
Posted by Ironstone Lookout (Calgary, Alberta) on 05/30/2016


This has become an awesome forum and it has helped me immensely and I want to thank everyone who has contributed. I was having all kinds of sporadic arrhythmia which was becoming very concerning and very annoying. I have had this condition before but only very occasionally and lasting a minute or two. But last month it was triggered by unknown factors and sometime became scary. I have changed my diet to up my magnesium/potassium intake via natural foods but though slowed it down, didn't solve the problem. I now have started a regimen of magnesium, potassium, Hawthorne supplements, molasses and ACV and have completely put the brakes on the arrhythmia within three days. Wow!
My goal now is to slowly back off on these and figure out which one or what combination actually ceased the condition. Thank you everyone who contributed to this forum and gave such solid advice!
---
ACV, Molasses, Magnesium, Cayenne
Posted by Oldchief (Cedar Creek Texas) on 10/04/2015


Am 70 years old and developed some cardiac arrhythmia's over the last 8 months. Really disturbing since during the rapid heart beat sessions I wasn't sure whether or not "this was it." Have HBP which I am taking prescription meds for - Diovan and Atenolol.
I Googled "natural cures for cardiac arrhythmia's and found this site. We had "Calm" in the house but I never took it. After reading this blog, I decided to give it a try. All I can say is after a month my arrhythmia has all but disappeared. I am doing the ACV and molasses regimen as well. Doing 4 - 6 grams of C with Lysine. Got some "MagTech" caps with triple magnesium. Take 4 of those a day. Also recommend Astaxanthin too.
THANK YOU ALL SO MUCH FOR SAVING MY LIFE.
The Old Chief
---
ACV, Molasses, Magnesium, Cayenne
Posted by Keith (Carson Valley, Nv) on 04/09/2015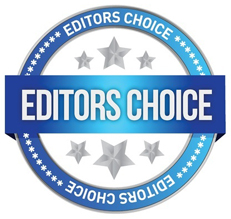 I'd like to add to the information and my condition and recent remedies and success.
I'm 64 and have suffered occasionally from arrhythmia since my 30's. During these years the arrhythmia only lasted at most 2-3 days. I'd only have an attack maybe 2-3 times a year and they were never really bad.
About 6 weeks ago I had the worst episode I've ever had. This one really scared me. I had the racing, skipped beats, weak beats, shortness of breath and low energy. As before, I expected it to end in a couple days. Well it's been 6 weeks and it's pretty much been going on since it started. It's been mostly mild to bad; and everything in between. I've had days without symptoms, but they were few and far between.
My flare-ups generally start when lying down. This last week, I almost dreaded going to bed, knowing that I would most likely have a bad episode. Being able to get a good night's sleep has been difficult.
I've been putting off going to the Dr. because, as many have indicated there's not much help to be gained and like most have said, I'd end up on drugs with unacceptable side effects or even worse surgical procedures or pace maker. I'm just not ready for that.
So I began my quest on the WWW and found this website along with others. However, this site is by far the most informative. After reading I decided to try some of the remedies others have had success with.
My only regret now is that it took me so long to search for and find relief.
I stopped at the grocery store yesterday after work and bought ACV, molasses, magnesium and cayenne. I'd had arrhythmia all day and was feeling miserable. I got home, took two tablespoons of molasses, two teaspoons of ACV, 200mg magnesium and cayenne.
In less than an hour I was feeling better! By bedtime almost all symptoms were gone and I had a normal heart beat and only a skipped beat here and there. I got my first good full night's sleep in a long time. I'm going to have to work with the cayenne though, the dose was too much, at least for me, and I had some diarrhea.
This morning I woke up feeling better than I had for several weeks and no symptoms. Before leaving for work, I took two tablespoons of molasses, two teaspoons of ACV and 200mg magnesium. I've gone the whole day and never once had an arrhythmia episode. I even had coffee as normal this morning.
I'm thankful I found this site and hope that others will find help here as well.
Keith
---