Natural Cures for a Bladder Infection
Last Modified on Apr 29, 2015
If you have ever had a bladder infection, you will likely never forget the symptoms. With as intense as symptoms can be and as common as these infections are, finding an effective remedy is crucial. So, we've put together a list of effective natural cures for bladder infections, including acidophilus, cranberry juice, and apple cider vinegar.
What Is a Bladder Infection?
A bladder infection, also known as cystitis, generally refers to inflammation in the bladder or sometimes other areas of the urinary tract. The condition is typically caused by bacterial infection – hence the name, bladder infection. The condition is painful and even annoying and can even escalate to cause more serious health conditions if the infection spreads to your kidneys.

A bladder infection occurs as bacteria from outside your body enter your urinary tract and begin to multiply. The most common cause of this type of infection is Escherichia coli.
How Do I Know if I Have a Cystitis?
If you have a bladder infection, you will typically be able to tell "something isn't right." In addition to a general ill-felling, you will likely also be experiencing a number of common symptoms. The most prevalent symptoms include a strong urge to urinate, a burning sensation when urinating, passing frequent but small amounts of urine, blood in the urine, passing cloudy or strong-smelling urine, discomfort in your pelvic region, pressure in your lower abdomen, and a low-grade fever.
Can I Cure a Urinary Tract Infection Naturally?
A variety of natural remedies are effective for relieving bladder infections. Acidophilus, cranberry juice, and apple cider vinegar are three of the most effective natural treatments. However, you should also increase your daily water and avoid sugary foods and drinks for the most effective results.
1. Acidophilus
When used as a treatment for a bladder infection, acidophilus initiates important antimicrobial and antifungal responses in the body, which help to maintain and boost your immune system. AS such, it helps kill the harmful bacteria causing your infection. The treatment comes in a variety of forms, including pills or supplements and dairy-based foods. You can select a treatment option that works best with your schedule and digestive system.
2. Cranberry Juice
Cranberries contain special compounds that create a Teflon-like coating in your urinary tract. As such, it helps your body release bacteria and other infection-causing agents from your urinary tract. It is also an active antibacterial and antimicrobial agent. You can take natural cranberry supplements by mouth or simply drink natural cranberry juice daily to get the same benefits.
3. Apple Cider Vinegar
Drinking diluted apple cider vinegar helps maintain a slightly more acidic environment in your urinary tract. This level of acid is generally enough to diminish the growth of infection-causing bacteria and to help remedy the issue. Additionally, the vinegar delivers a number of nutrients to your body that help support your immune system and combat infection. Aim to drink 1-2 tablespoons in 8 ounces of water daily.

In addition to treating a bladder infection, these natural remedies also help prevent urinary tract issues. Check out our Table of Contents menu to see many more effective natural remedies from our readers for bladder infections!
Medical Emergency Signs
0

0

Approval Ratings

WARNING! (1)
100%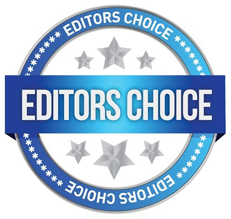 Posted by Dave (Fountain Inn, Sc) on 07/12/2014
[WARNING!] Hello all on this thread,
Let me just sound a warning on the dangers of lower tract infections. Self treatment is good to consider but ...
IF the urine is cut off completely or nearly completely and you feel that urine is backing up...enough to start becoming painful...DO NOT play around with this condition...quickly you need an emergency room for a catheter. As much as many of us on this site would try to avoid standard medical treatments, do not mess around with a condition that can be potentially life threatening. If the urethra becomes largely closed then urine backs up and if not dealt with can cause organ failure and death.
In a male, one might have dealt with numerous UTIs over the years, but if the Prostate becomes infected, for instance, then in hours the urethra can be closed down because the urethra runs through the prostate. You might think at the outset, Oh, another UTI...no problem just take my favorite anti viral and its gone, but in another hour the bacterial infection has shut off the urine flow...complete urinary blockage...
Can you say "emergency"? In a mere three hours you can be doubled over in pain...get to an ER fast.
Acidophilus
3

0

Approval Ratings

YEA (3)
100%
Posted by Jennifer (Fort Smith, AR) on 09/20/2006
[YEA] At the first sign of a bladder infection I take a couple Acidophilis pills and drink lots of water. This really helps. It also helps to take Acidophilis when your taking your Dr prescribed antibiotics because sometimes when the bad bacteria is killed so is the good resulting in a yeast infection and the Acidophilis stops that from occuring! I like it best in pill form but it can be bought in milk and it is naturally in yogurt.
Replied by Jessica
St. Louis, MO U.S.A.
11/04/2008