How to Make Lypospheric Vitamin C  
Posted by Stephanie (Long Valley, Nj) on 08/13/2016

Dear Timh and earth clinic,
Can you help me with the directions for the Lyposheric Vit C? I have tried to make it twice. The first time I used soy lecithin.
Then I read it should be sunflower lecithin. So the 2nd time I tried with sunflower lecithin. It is watery, and I think it should be more like eggnog consistency? Which lecithin do you use? Soy or sunflower? Also, is this correct, or can you suggest a better way?:
I heated a cup of distilled water, put 3T lecithin powder in it, stirred with a wood spoon. Let it sit in the mug for 3 hours. Then heated 1/2 cup distilled water and put 1T sodium ascorbate, stirred with a wood spoon. Let it sit for 3 hours. Then put them both together in the nutribullet for about 20 seconds. Then poured it into the ultrasonic cleaner. Turned it on, stirred with wood spoon, then closed the lid and kept turning it on for a total of 20 minutes, stirring for about a minute, every 5minutes, then closing the lid in between. Then after 20 minutes I poured it into a glass jar and put it in the refrigerator.
Then I took a tsp of it this morning. Did I make it correctly? What should I do differently? And also should I use ascorbic acid or sodium ascorbate? Next question, my liver is in bad shape. I think I should do a liver cleanse. I just finished today the parasite cleanse that you mentioned: a bottle of black walnut herbal combination by n atures a nswer.
My right side is swollen and sore still from an injury, but also my organs weren't doing well to begin with because of the Lymes, etc.
I appreciate your advice, and knowledge, I know you told me to make the Vit C a long time ago, it just took me a while, but yay!
I am finally making it! Just need your guidance. Thank you, hope things are a bit better for you today! -Steph
Replied by Bill
San Fernando, Philippines
11/29/2013

Replied by Timh
Ky
08/15/2016

Replied by Leslie L.
Oakland, Ca.
07/09/2017

Replied by Charity
Faithville, Usa
07/10/2017

---
How to Make Sodium Ascorbate  
Posted by Lis (Ny, Usa) on 11/03/2010

That was an old rumor. Sodium ascorbate (the alkaline form of vitamin C) is made by mixing two parts sodium ascorbate (an acidic form of vitamin C) with one part baking soda (aka sodium bicarbonate -- which neutralizes the acidity). "*One mole of sodium bicarbonate is 84 grams, and one mole of ascorbic acid is 176 grams. So, the correct (stoichiometric) ratio of sodium bicarbonate to ascorbic acid is 84/176 = 0. 477. For example, it would take 477 milligrams of sodium bicarbonate to neutralize 1000 milligrams of ascorbic acid. "
Source: www.quantumbalancing.com/liposomalC.html
I have seen some places use more baking soda and that's fine.
---
Posted by Cordell (Saint John , Nb Canada) on 02/16/2010

It is easy to make alkaline vitamin C, also known as Sodium Ascorbate. Simply buy vitamin C powder (usually as Ascorbic Acid). About 1/4 teaspoon of this is equal to 1gram. So to make it sodium ascorbate mix with this about 1/4 of Sodium Bicarbonate (baking soda), and half a cup, or so, of water. Stir it around until the crystals dissolve and the fizzing stops. And, now you have 1gram of Sodium Ascorbate; and alkaline form of Vitamin C.
---
Posted by Lilydy (Alice Springs, Australia) on 09/14/2009

Hi I just want to ask if anyone has an idea how to make your own sodium ascorbate? I read somewhere about mixing equal amount of baking soda and ascorbic acid, is this correct? Any suggestion will be appreciated as it is expensive here to buy the commercial ones. Thanks.
Replied by Bessie
Calgary, Alberta, Canada
09/16/2009

Replied by Lilydy
Alice Springs, Australia
10/13/2009

Replied by Suzy 49
Eugene, Or
10/18/2013

Replied by Mmsg
Somewhere, Europe
10/19/2013

Replied by Tomas
Vancouver, Bc
04/23/2014

---
How to Take  
Posted by Rick (Woburn, Ma) on 03/02/2013

A great way to take your Vitamin C and to break that soda/ diet soda habit. Pick up some Vitamin C (ascorbic acid) in powder form (available from any of the major on-line vitamin retailers). In a 10 to 12 once glass of water, add 3 (three) 1/4 teaspoons of Vitamin C (each 1/4 teaspoon of C is equal to 1 gram (1000 mg). To this, add 3 (three) 1/8 teaspoons of baking soda. The baking soda will do two things; it will reduce the pH of the Vitamin C to around 6, which is much more palatable to the stomach, and secondly, it will carbonate the drink (for those who are adicted to carbonated beverages). Add stevia sweetner to taste. This tastes similar to a lemon/ lime soda. I have replaced my diet soda habit with this stuff. You can also add a drop of spearmint oil or the oil of your choice, for a different taste.
---
Insect Bites  
Posted by Donna (Port Huron, MI) on 12/14/2008


We do backpacking in remote areas in northern Michigan where mosquitoes and black flies can make a trip unbearable. I read about taking Vitamin B6 to prevent bites, tried it and found it completely successful. But one time when backpacking with our daughter, I had forgotten the B6 but was taking Vitamin C up to my bowel tolerance level for a specific medical problem. So my blood and cells were full of Vitamin C. I noticed that my daughter's legs were covered with mosquitoes and black flies and in a few minutes, each bite would swell up and become red. I was surrounded by flies and mosquitoes but either I was not bitten (I did not feel anything) or I did not have any reaction. I think that the mosquitoes do not like the high acid content of the blood (I was taking the acidic form of Vitamin C). In addition, when cell and tissue fluid are saturated with Vitamin C, edemas will be removed by the body very quickly. I think this probably is why bites either do not swell or do not last very long if people are taking Vitamin C.
---
Interactions  
Posted by Broken Hearted (Kansas City, Missouri,usa.) on 09/06/2011

This post is for PHYSICIST GARY WADE and Bill Thompson from San Fernando, Luzon, Philippines or anyone who has the answer.
Hello, physicist Gary Wade, I read your recommendation on the treatment of lipid coated viruses with BHT.. , and I was interested, because I wish to use it to treat a highly resistant and difficult to treat hcv. As a result, I am reading other articles. One article said that vit. C should be taken with some sodium bicarbonate to reduce its acidity; some other article opposes this view, saying that sodium bicarbonate reduces the absorption of vit. C, but in your recommendation, you were silent in this. As a result, I am not taking the issue of NaHCO3 seriously.
My main reason of writing this, is what I read on the negative effects of high doses of vit. c on the following minerals:
CALCIUM, NICKEL, COPPER, ZINC, MANGANESE.
This article said that high doses of vit. C reduces these minerals in the body. In case of calcium, this mineral becomes removed from the bones, causing them to be brittle and easy to break.
Please, I request Physicist Gary Wade and Bill Thompson to address this issue, which is troubling. Please, any other person who has the answer can also address the issue. I will delay my treatment with BHT until I read people's opinions on the issue I have raised, because vit. c is a major component of Physicist Gary Wade's course of treatment with BHT.
Also, I wish to know if I can take the following: Silymarin, Methylsulfonylmethane, Selenium, Magnesium, Calcium Citrate, Potessium Iodide during treatment with BHT, and what can be regarded as the needed daily dosage, considering the daily usage of 8grams of vit.c.
Also, in a difficult case as the hcv that I have, can I add Oil of Oregano to my treatment? Will there be drug interaction that will be harmful to me or that will reduce the effect of the BHT?
I thank you all that will contribute your knowledge to give informed answers to these concerns.
May GOD bless you all.
Replied by Bill
San Fernando, La Union
09/06/2011

Replied by Todayishine
America, New York, New York
01/13/2016

---
Knee Pain  
Posted by Barbara (Portland, OR) on 12/06/2006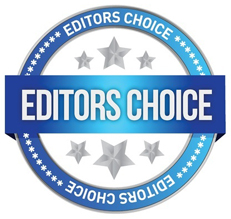 I started taking high doses of Vitamin C to help ward off a cold virus. For the past several weeks I took 5-10 grams of Vitamin C. I noticed my knee pain disappeared. I am a runner/cross country skier who has virtually stopped these activities due to pain in my right knee. For 7 years I have tried glucosamine, calcium, MSM, and NSAIDs. I don't like taking NSAIDS. However, the other remedies did not relieve the pain and inflammation. Therefore, I have been tolerating the pain and have discontinued using NSAIDS. I was very surprised to find that the Vitamin C use correlated with complete pain relief and reduction of inflammation. So I stopped the C for a week and the pain returned. I have resumed the C and the pain is gone again.
---
Liposomal Vitamin C  
Posted by Mama To Many (Tennessee, Usa) on 02/07/2014

Does anyone know how long homemade liposomal vitamin C is good in the refrigerator? The recipe I followed said it would be good sitting out for a few days and "much longer" if kept in the refrigerator. I have used it for 10 days after making it (when keeping in the fridge) but not sure when to toss if after that.
Thanks!
~Mama to Many~
Replied by Mike62
Denver
02/07/2014

Replied by Timh
Ky
02/08/2014

Replied by Mama To Many
Tennessee, Usa
02/08/2014

---
Posted by Ayesha (Mumbai, India) on 09/10/2013

Hello
I read a lot about liposomal vitamin c and its benefits. So I prepared it with soy lecithin and had it for 15 days. But my allergies increased and then I realised it may be due to soy lecithin. I am also estrogen dominant. So I stopped using soy lecithin. So anyone can please suggest me another kind of lecithin which does not increase estrogen. I heard about sunflower lecithin too. But I don't know whether it is estrogenic like soy. It is of great help to me if some one can enlighten me regarding this preparation of liposomal vitamin C.
Ayesha
Replied by David
Central, Sc
09/10/2013

Replied by Timh
Ky, Usa
09/11/2013

Replied by Rsw
Uniontown, Oh
09/11/2013

Replied by Timh
Ky, Usa
09/13/2013

Replied by Bess
Calgary, Alberta, Canada
07/31/2014

Replied by Nickie
London Uk
11/13/2014

Replied by Heinz
Tampa, Florida
11/23/2014

---
Lung Cancer  
Posted by Erdie (Cebu City, philippines) on 09/07/2007


I have a friend named jane..she was imprison of lungs cancer...a lot of drugs she was taken... al the names of drugs in the store... she bought just to heal her sicknesss...many doctors gave a receit and comments about her sickness..lungs cancer... unfortunately, she is hopeless alrealy of all drugs given by her doctors.. yet. we we met..mayebe Gods grace...ive share to her the power of daily C that wvwn cancer patient will heal of it...becuase primarily it is anti- cancer and cardiovascular deases (CVD)... so let me to continue.. after few days. her husband...told me that there was something happened after she take daily C....first he told me that his wife...unti2x bumalik ang kanyang lakas..at yong pag uubo at nya nawla..then she's able to walk even how long it is..then when i said to him...maintain to her the mega dosing of Daily C...take 5000 - 1000mg of daily C everyday... so few months...his wife is so energitic and thankful to me becuase the doctor told her that her sickness is alrealy going to heal... so im thankful to God that becuase of daily C...ive a lot of people enjoy..and isured of their lives...Becuase of DAILY C..(NON ACIDIC VIT. C)
---
Lypospheric Vitamin C  
Posted by Robert Henry (Ten Mile, Tn ) on 07/03/2014

HI U GOOD FOLKS DOIN, , , , , , , , , , , , ,
Going into an area (Lypospheric Vitamin C) that I have no clue except what I've read. I have done many Vit C IV's but this is supposed to be more better and you can do it at home. I got all the stuff to getter done. All I need to do is to do it.
Can any of you birds shed any light on this subject? Will give you a few days and then I take the plunge. Hey, I'm on the shady side of the mountain so what have I got to lose?
What make me so sad about this site is that most just want others to tell them what to do. Few take charge and research and tell others. It's like Limbaugh says, the 51% want the 49 % to take care of them.
I'll keep playing this game and if I learn something I'll tell all. That means I don't have to help pay your medical bill.
======OLE ROBERT HENRY =====
Replied by Hamilton
Maryland
07/04/2014

Replied by Timh
KY
07/05/2014

Replied by Robert Henry
Ten Mile , Tn.
07/05/2014

Replied by Timh
KY
07/06/2014

Replied by Robert Henry
Ten Mile , Tn.
07/06/2014

Replied by Timh
KY
07/07/2014

Replied by Robert Henry
Ten Mile, Tn
07/07/2014

Replied by Rsw
Uniontown, Oh
07/07/2014

Replied by Timh
KY
07/08/2014

Replied by Hope
Sacramento, CA
07/07/2014

Replied by Robert Henry
Ten Mile, Tn.
07/21/2014

Replied by Timh
KY
07/22/2014

Replied by Nickie
London Uk
11/13/2014

Replied by Timh
KY
11/14/2014

Replied by Tom
Usa
02/24/2017

---
Posted by Icandoit (Bc Canada) on 06/20/2014


I'm a lurker on these sites and this is the first time I've posted a comment...anywhere!
I've followed the online recipe and been successful with every batch of lypospheric vitamin C for 2.5 months now. I found the recipe clear and concise and living rurally, I order my supplies online and do use an ultrasonic machine. I take 14 oz. over 24 hours.
When I first started with C I was experiencing general malaise, low energy, pain throughout my body, brain fog and a general depression. For years I was "Wonder Woman" but slowly losing my steam, and have no doubt I was experiencing adrenal fatigue, as well, my thyroid levels were low (I'm on synthroid) and as my body burden (heavy metal toxicity) grew my energy levels dropped.
I did see the ND 6 weeks ago and was told to keep doing what I was doing with the vit C.
After the first week on C I added lypo glutathione, 4 Tbsp. daily, for seven weeks, at which time my bowel tolerance for the LG told me enough. I reduced to 1 Tsp. LG and now have stopped LG.
Being a brave soul and enjoying the benefits of increased energy, a pain free body and clearer, more positive thinking (after 10 years of pain, being Wonder Woman I've had my share of wrecks) I am now ready to address the life time of allergies that I came with. And so I have added MSM to my cocktail and after 3 weeks of LypoC and MSM water I am noticing that my allergies are still present but I am experiencing significantly less of a reaction.
I can also report that my skin is soft, my eyes are clear and sparkling and I have thicker, fuller hair and my nail beds are a nice, healthy pink, my massage therapist sees me monthly and she commented that my muscles are more flexible.
I see the ND next week and am excited about my results, life can only get better! I am continuing my 14 oz. of vit C and MSM. I'll have a 6 month blood work check done next.
I appreciate the Lypo C information provided for those of us wanting to take our health into our own hands, I'm 62 and feel empowered and healthier than I have in years!
Replied by Timh
KY
06/20/2014

---
Posted by Rsw (Uniontown, Oh) on 04/10/2013

I make my own lyposomal Vit C with an inexpensive ultrasonic jewelry cleaner.
Mix together in a blender: 1 cup distilled or RO water, and 3 Tbls. sunflower lecithin (I avoid soy but it can also be used).
Blend until dissolved.
Mix together: 1/2 Cup water with 1 Tbls. powdered pure vitamin C and add to blender.
Blend again.
Pour into the sonic cleaner for 6 to 10, 3 minute rounds, (total of 18-30 minutes until no more or just a little foam remains on top) stirring with a straw or plastic spoon slowly to move the mixture around.
The longer it is in the sonic cleaner, the more encapsulation will occur.
Store in the refrigerator.
(Some instructions include baking soda for a more alkaline solution. )
---
Posted by Wayseeker (Modesto, Ca/ Usa) on 10/17/2012

I finally jumped in with both feet into doing high dose spherically encoated lyposomal "Vit. C". Doing my due dilligence to be an informed consumer, I stumbled across some amazing facts.
Linus Pauling, of Vit. C fame, wrote a forward to a 1982 book, The Healing Factor, by Irwin Stone. Older books often hold outstanding information. I found this book free, online, in its entirety.
What we call Vit. C is actually more of a neccesary nutrient / elemental co-factor / enzyme process. It has its own precursor to the formation of Vit. C, which actually then takes place within the body.
This originating substance is what they are calling the healing factor. This vital enzyme is called L-gulonolactone oxidase, and it converts glucose into Vit. C within the body.
We lack the gene, or it has mutated, that allows us to simply produce Vit. C all by itself, as most animals do. So, we need the outside food sources to set this process in motion. And it is not merely something with a minumum daily requirement... Enough to keep us from the edge of death by scurvy... But a great deal more is required in order to actually restore us to health. Virtually the whole world is on the bare edge of scurvy!
I was shocked to read the symptoms of scurvy, and compare them with my own presenting probems. By my reading I have determined, based on all my symptoms, that I have been suffering wih a chronic, medium-grade, scurvy.
The deep bone ache and numbness in my legs, the bloodshot dry eyes, blood in stools, broken blood vessels causing red hands and neck, poor circulation, and the list went on and on.
I had been to top level neurologists at Kaiser, only to find that their initial diagnosis of peripheral neuropathy was proven wrong. That was all they could say.
I simply could not believe how much better I feel already, just 24 hours into a four-day high-dose run, to redress my longstanding, and deep, Vit. C deficiency. Smashing success! Healing miracles!
A word to the wise is sufficient. Blessings. --T.
Replied by Carly
Seattle, Wa - Usa
10/20/2012

Replied by Wayseeker
Modesto, Ca/ Usa
10/21/2012

---