Asthma
Posted by Jacqui (Plainville, Massachusetts) on 06/25/2010


MSM cured my Asthma. I have been using ACV for quite some time now without any measurable improvement in my Asthma, but I will continue to use it for all its other health benefits. I wanted desperately to find something to help my Asthma. I have had Asthma since I was 6 (I'm now 35) and it became much worse 11 years ago when I was pregnant with my daughter. I have been using Advair and Ventolin for years, but I don't want to be dependent on them. I ran out of my Advair about a week and a half ago and my Asthma became out of control. I was waking up a couple of times a night needing my rescue inhaler and I struggled throughout the day. I took 2 1,000 mg capsules of MSM yesterday (I broke the powder into applesauce) and I was able to sleep through the night and wake up without ANY issues! I took a second dose this morning and again just now. I haven't had so much as a wheeze all day! I feel like a new woman! I will let you know how I feel after continued use. I LOVE this site!
---
Asthma
Posted by Scott (Kent, OH) on 12/07/2007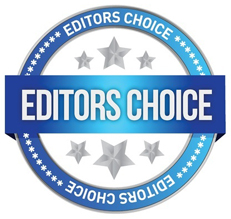 I have been on a quest to cure my asthma for a few years now as I feel that allopathic medicine just makes my breathing worse over time. I recently tried apple cider vinegar and oil pulling with no siginifcant improvement. I have also tried many herbal remedies that I won't even list as they never helped enough for me to give up my inhalers. Let me clarify that my asthma is chronic and I have been on Advair, Singular, a daily nubulizer, Proventil, Albuterol, Primetine, and Asthmanex.
On most days I was using a combination of these medications and although they helped to a degree, they never gave me complete relief and if I missed doses I would be close to emergency room wheezing (actually, after starting Advair I went to ER two times and prior to this med - I hadn't been to ER in 15 years).
Now it may be that my quest is over as I started MSM last week and I feel as though I had a lung transplant.
I can't really put into words how overjoyed I feel and how thankful I am to this website for exposing me to this supplement. I
have made it through an entire week without using my inhaler at night and have decreased my inhaler to once a day. I was up to about 10-15 times a day depending on weather and allergens in air!!! I have quit taking singular and have thrown out asthmnex. I will continue to keep my albuterol for emergencies but if MSM continues to work so well - I may not have to use it. I have also found that when I have had difficulty breathing like sledding with daughter the other night - if I wait a few minutes it goes away.
Normally, I would reach for inhaler for relief but don't feel that it is as urgent or severe. MSM may not work for others but it seems worth a try because for me it is nothing less than a miracle. Thanks again for this site and happy breathing to all. I will post an update if anything changes.
---
Asthma, Joint Pain
Posted by Dee (So. Cal) on 01/11/2015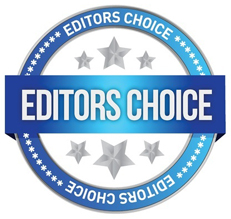 For years, "it feels as though I've had a lung transplant" with MSM has been my motto! (I thought I was the only one). I "had" allergic asthma and albuterol (sp) did not work. I also "had" joint pain, and my whole family had joint paint and arthritic, it seems, for generations. I started taking MSM about 10 years ago, and never looked back. My health is great, I can breathe fully and freely, and for the past few years, steady kick boxing -- not bad for a grandmother:)
---
Asthma, Weight Loss, Organ Repair
Posted by GG (Houston, TX) on 01/14/2007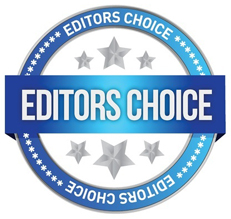 My x pastor used msm when she was a severely asthmatic person. She had Asthma. For years from being allergic to all grasses, she ended up to 300 lbs in the hospital on predizone and dieting constantly on albuterol etc.
In the hospital, a nurse grabbed her and said you need MSM. She started taking like 6 pills a day, lost all the weight. It restored all her organs from the destruction of predizone and is now completely off albuterol. It saved her life!!
I just wanted to let ya;ll know, she has before and after photos and no one can tell her differently!
---
Back Pain
Posted by Richard G (Colorado) on 05/25/2015


Hi! I also take MSM - about 5 grams a day, as well as Vitamen C (3g/day), turmeric, cayenne and much more. And I've had chronic severe back pain and depression and dizziness and other symptoms for a long time. Yet, in the past year, all of my symptoms have improved, and I think it's because of a change in my philosophies and practices. You see, none of the supplements can work if they can't get to the sites that need them, even when we take large doses. And helping agents can only get to these sites if they have adequate blood flow. So I've made it a practice to do lots of simple exercise repetitions to enforce good blood flow, and let my body take care of the rest. For example, when I lie down, sometimes my stomach can burn like crazy. And I also feel a big knot in my back. So, to bring blood flow to the area, I simply stand up and swing my arms from over my head to down behind my back from 100 to 300 times. The idea is to move my back muscles with a fairly gentle exercise to get all of the fluids moving there. Moving fluids = toxins moving out = beneficial elements moving in = body heals itself. I do this with the various parts of my body that suffer pains, and voila, the pain subsides and even heals over time. I hope you try this and it works for you. It takes creativity and inventiveness to determine the best simple movements to increase the blood flow. Yoga is a good resource for finding movements to repeat over and over.
---
Back Pain
Posted by Pickle (Boston, MA) on 11/05/2014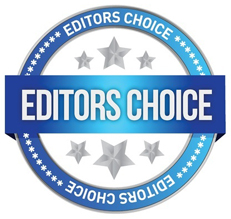 I'm a 44 year old active mom that loves to do hard work in the garden, bike ride, hike, etc. I am generally healthy, but had a small accident when I was 27. Diagnosed with a ruptured L4. I managed it well though my 30's & pregnancies. When I hit 40, it started to give me trouble. Worse in the past 2 years, esp after a physical therapist did a move on me that sent it into a new stratosphere of pain. A year of painful hell followed. I rehabbed myself after bad advice/treatments from spine drs, orthopedist, physiatrists, chiropractors, acupuncture, and a poorly administered cortisone shot. Trigger point therapy helped a TON. However, I have residual chronic low back pain. I don't like RX opioids, Advil, etc. I am a clean eater - lots of organic fruits, veggies, local meat/eggs/chicken/dairy, filtered water. I've been the same weight for 20 years (5'6,125 lbs) I supplement with probiotics, calcium, zinc, selenium, magnesium, B complex, Vit C with rosehips, those kinds. Nothing too exotic. No juices or sodas for me, one 8 oz cup of coffee a day. No real alcohol consumption.
I read an article on MSM and how it can help manage inflammation. I had a tub of MSM sitting around for a year and would take 1000 mg a day with NO relief. I gave it up. Another useless supplement...UNTIL!
I read another article 2 weeks ago about how you need to really UP your dose to relieve chronic inflammation. So I did.
I could not BELIEVE how much relief I have gotten in the past 2 weeks from 6000-8000 mg of MSM a day (with Vit C for better absorption). No side effects, really.
I am angry that not one single doctor, specialist, PT, etc., ever suggested trying this. Pushing tramadol and valium, ugh! I would be an addict now if not for MSM! I sent my mom a tub, hope she gets some relief from her chronic back pain.
Give it a try, you have nothing to lose with this one. Great book by Dr. Jacob Stanley on it, google it.
---
Back Pain
Posted by Kim (Sussex, England) on 08/24/2008


I have taken MSM for years which has helped me with the pain of arthritis. Last year I recommended MSM to an elderly man who drives a tractor who was hunched over when he stood up and seemed to be in pain (though loathe to admit it). I saw him again recently and noticed that he had changed from being bent over to standing fairly straight. I remarked upon this and he said that he was taking MSM every day and that he felt much better.
---
Bad Knees, Weight Loss
Posted by Plumhappy (Eugene, Oregon) on 07/26/2012


I have some interesting results from taking MSM. I am gluten intolerant (not celiac). Normally when I get into gluten, I get sores in my mouth, on my tongue, my tummy hurts bit, left side hurts, gas, bloating, burping, etc. Very loose stools the morning after. Last night, as I was making hamburgers, I decided to through caution out the door and have a bun with mine instead of wrapping in lettuce. HMMMM, none of the usual except for some slight roughness in my mouth and some sinuses plugged up.
I have been taking MSM since May for my knees (works like a charm). I started with 500mg 3x a day and am up to 10,000 per day( not all at once). I also went off coffee in may and started drinking Yerba Matte (a lot, lol. With a tad of stevia in it). I take Vit. C with the msm and nothing more for supplements. I never thought this might help my stomach troubles but it has. Also dairy has been a issue and is better. I don't plan on going hog wild with gluten but was wondering if anyone else noticed this when taking MSM. I have also lost 14lbs. Yeah, I am not a big gal, 5' 3" and usually wear size 8/10 so am very pleased since I needed to drop a few. Would like to hear from others on this. The tea has curbed my appetite nicely. I did the research on Yerba Matte and it seems that some of the bad hype on it is because they don't tell you that the research done was on native south americans who also smoke. Hard to trust all research since some of it is so biased.
---
Broken Neck Recovery
Posted by Pris (Southern Ca.) on 12/31/2015


Regarding Vet MSM.
I met a man that told me he was in a car accident a few years ago and broke his neck. A surgeon wanted to operate on his neck and the man refused. The man was told about Veterinarian MSM for human injuries and decided to try it. He told me he purchased the Veterinarian MSM at a feed store. I didn't ask how much he used but he told me that the Veterinarian MSM fixed his broken neck! I thought I would mention this on Earth Clinic.
---
Cardiovascular Health
Posted by Tessa (Okanagan) on 02/13/2021


I do have MSM crystals but keep forgetting to take it.
However, after receiving an email regarding MSM and cardiovascular health, followed the next day by Earth Clinic's email about MSM's benefits, I have resolved to start taking it twice a day (with Vitamin C to enhance the effects).
I now leave the jar on my kitchen counter as a reminder – I'll see if that works.
The information about keeping our heart healthy was from a company that sells MSM but their information is free and they do provide references and sources at the end of the article if you want to do some more research.
https://happybodystore.com/blog/health-health-and-sulfur/?mc_cid=e05d0d8f0f&mc_eid=9424f320ec
Speaking of hearts, Happy Valentine's Day tomorrow!
Take care,
Tessa
Replied by Mary
(MA)
02/13/2021

Tessa
(Okanagan)
02/14/2021

---
Cold Sores
Posted by Maisie (Az) on 01/23/2017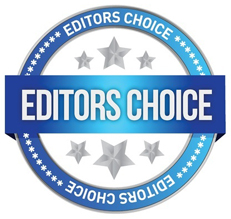 For herpes simplex cold sore virus I would try taking around 3000 mg MSM twice a day. This is a powerful immune booster. Read about it. You have to start with 1000 mg twice a day until you detox. Then when the cold sore happens I would try 3 capsules of whole neem leaf twice a day until the sore is gone. I did this and with first dose of neem leaf (3 caps), it died and fell off within three hours and that has been a month and not come back thus far.
I love MSM because my hair had quit growing and I was totally going bald. Also, I stopped having stasis ulcers on my legs and my calf muscles which had been atrophying went back to normal size. MSM increases blood circulation.
---
COPD
Posted by Kim (Birmingham, England ) on 09/21/2009


I have been taking MSM for a while now and I have to say my asthma/COPD is much improved. However, MSM does contain sulphates which some individuals may be sensitive to and may cause some side effects. I have read from a very good source that this can be largely overcome by taking a supplementation of molybedenum(500mcg). Hope this helps.
Replied by Barb
(Cleveland Ohio)
05/27/2021

---
COPD, Shoulder Pain
Posted by Lois (Quanah, Texas, Usa) on 11/08/2010


I had a bad shoulder pain in the joint. My elbow throbbed and my last three fingers were numb. I saw the Dr. I got a shot in the joint of the shoulder and after a couple of months I still hurt. I bought some MSM and took 4000 milligrams that morning, by afternoon it had stopped hurting. My fingers are no longer numb. I have copd and it has helped my breathing. I had a pulse ox of 90 sitting down and I noticed my pulse ox is 97 now. I find I can walk further. I have been on msm a month. I am so thankful for msm.
---
COPD, Skin
Posted by Liz (Buffalo, Ny) on 07/24/2012


hi, I tried msm about 9 weeks ago for pain and allergies, did nothing for either, but my lungs feels so much better, I have copd and feel much better also great for skin, I use between 4-6grams a day. Yea to msm!
---
Creaky Joints
Posted by Babs (Washington, Dc) on 06/15/2011


I've been taking MSM for 6 weeks and I am very pleased with the results. My bones were squeaking like an old machine :) Not any more.
---