Arthritis, Lung Mass
Posted by Chris R (Winston Salem, Nc) on 05/10/2018


Like you, I am on a maintenance does of 10 drops, twice a day. However, every 4-6 weeks, I go up a drop until I get to 20 and maintain it for a few weeks before stepping back down.
It will work for everyone, but you have to select the right program. Some, get benefits just form a maintenance dose. The question is, how much? I found mine by going through the curve dosage about three times and as I would step down, paying attention to how I felt that day. 9-11 drops, I am good. 5 drops, I do not feel much and actual start to feel sluggish.
The benefits have been great! Better eye sight, less anxiety, several lumps disappearing, small blisters clearing up, more energy, better sleep, more focus..........
It is the one best thing I can recommend for your health that requires little time and effort.
---
Arthritis, Lung Mass
Posted by Jesse (Illinois) on 11/15/2017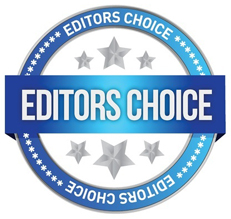 I've been using 10 drops twice a day for 2 years, with no side effects. I have degenerative arthritis and through MRI and lung capacity test was said to have a mass on my lungs. I did not return to the doctor but started this so called treatment because I had a dream about it. I have since returned to the doctor with no signs of a mass and no joint discomfort in my body. Haven't been sick of any kind and I've been sleeping longer and better, being in the past I only slept for 3 hrs a day.
I don't know why it works for me and not others but keep looking for proper solution maybe your bodies are already stressed and you need to take the process even slower, along with life style changes. Don't give up, ask God for the answers you seek and maybe they'll come as a dream.
Thank you for your time: God bless the world.
---