Colds and Flu
Posted by Violet (Cerrillos, NM) on 03/28/2022


I was about a month and a half after my initial infection and still having trouble breathing, constantly needing to clear my throat, brain fog, low energy, and coughing fits. I would make an occasional Hot Toddy, because it really helped with the breathing, and I always added a dash of cayenne pepper. Last week, the cayenne pepper was not coming out of the shaker, so I opened it up to get a little out, and probably a tablespoon's worth, maybe a little more, fell into my drink. I thought "what the hey" and added a bit more honey to make it more palatable. It was not the best tasting, but I drank the whole cup. The next day, and ever since, I felt better. I drank one more this week, just to be sure I killed everything off, but I am back to my usual self.
---
Colds and Flu
Posted by Anon (Anon) on 09/06/2020


Why cayenne beats colds and flu:
Lithium is antivirul. Nightshade vegetables tend to bioaccumulate lithium. Cayenne is a nightshade.
https://pubmed.ncbi.nlm.nih.gov/11071016/
---
Colds and Flu
Posted by Aaron (New Port Richey, FL) on 02/11/2006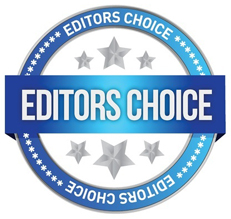 Well, where to begin.
I got up Sunday with a tickle in my throat. I was suppose to sing at church and by the time I arrive could not. By half time of Superbowl the sore throat an congestion had set in.
Worked Mon, Tues and Wed thinking I could get through it, but after not sleeping Tues and Wed, I was simply put exhausted and tired of being sick.
Called in sick Thurs, figuring I really needed to rest to beat this, since I had not been this sick in 5 years. Missed work again Fri. By Fri evening I decided to look online for natural remedies.
My symptoms, sore (strep throat), hard packed congestion, coughing up the vilest green/yellow crap I have ever seen.
Having diagnosed myself with strep throat, I search Dogpile with ("strep throat" "natural cures"). This is how I found the Earthclinic website, of which I consider myself blessed to have found.
Under the "sore throat" section I read the "Penny's cayenne pepper remedy". I thought to myself, you have got to be kidding me.
However, I was so miserable I figured what do I have to loose. So I sprinkled some cayenne in a glass, mixed in some warm water and gargled about 5 times (swallowing only a very small amount each time).
By the time I was done, I could tell there was something good happening. I waited 15 minutes and repeated the same procedure. When I finished I just couldn't believe it. My swollen sore glands were all but gone and the thick green/yellow was breaking up.
I said "praise God", took a Melatonin (for sleeping) and crashed. I woke up about 3 hours later, hawked a few loogies (no where near as bad as before), gargled again and went back to sleep.
When I got up in the morning I simply could not believe how good my throat felt, so I gargled again thinking if what I did makes me feel this good, doing it again will make me feel even better. However, my sinuses were still pretty packed and discharge still fairly green/yellow.
By now Doris, my wife, had arose around 6:00 a.m. (she had the same thing prior to my getting it and still had not fully recovered now almost 2 weeks after it started). I told her the above, she then asked where did I get the info and what do they say about sinus infections.
We both looked at the site this morning and saw the info about Apple Cider Vinegar (ACV). We looked at each other in amazement, looked at the ACV on the top of the stove and made a couple of ACV cocktails for breakfast.
Within an hour I had no more green/yellow snot. It is now 10:30 a.m. and my nose still runs abit but clear discharge verses the vile stuff previously mentioned. I simply cannot put into words how much better my throat feels. 12 hours earlier I told my wife the best thing I could use for my throat would be a knife. :-)
I am still coughing a little but nothing like the 4 days prior that make your head ache and pound. Even sitting here finishing this script, I keep saying outloud to myself, "I can't believe how good my throat feels! I can't believe how good my throat feels! ..."
I am a skeptic who has been turned into an advocate. The only thing you have to loose is sleepless nights and a smaller pay check. Are you with me??
---