Chlorhexidine Shampoo
Posted by Shannon (Tennessee) on 07/13/2016


For chronic yeast infected skin, try going to the Feed store and bathing your dog in Chlorhexidine. That's what worked for my 8 yr old Shih Zsu who was chewing her skin off and her thick beautiful multi colored coat got so thin and wirery but now the sores and black spots are gone and hair is growing back. :) So happy to see her feel better. I learned this from grooming in a small shop.
Replied by Jan
Santa Cruz, California
02/11/2018

Replied by Debi
Ohio
06/14/2020

---
Chronic Yeast Infection Remedies
Posted by Bebe (Birmingham, Al) on 08/18/2012


Have been dealing with the yeast issues for years (second dog). First of allm I would suggest allergy testing for food/environment. Cost is about 150.00. This way you know for sure.
My dog, dachshund now 6, has a chicken as well as seasonal allergies so I give her venison or bison and vegetables. If it is too protein rich, her pH gets out of balance and she gets a UTI so read the protein # on the label.
I bathe her twice a week with Virbac Keto-Chlor Ketoconazole. She will get break outs under her forelegs and vaginal. The baths give her great relief.
We do the baking soda and vinegar rinses, also. She takes enzymes, from health food store, sprinkled on her food, for her stomach. Sometimes she will eat the yogurt, especially goat yogurt. Her water, purified, as our water has chemicals and disrupts the stomach flora. We saw an allergy specialist for 1 1/2 years and have run the course. Someone mentioned their dog was vomiting yellow. This is most likely bile from stomach upset and Pepto has sweetner in it that promotes the fungus. Not good for the flora.
---
Coconut Oil
Posted by Lucy (Rockport, Texas) on 08/13/2016


Coconut Oil: This stuff works wonderfully. My fur baby kids had a yeast infection so I bought the cold pressed virgin oil and give to them in their food everyday plus I rub this on their skin and two are already cleared up the rest are clearing up. It works a hundred percent! Love it!
Replied by Gary
Hi
01/31/2017

Replied by Darell
Virginia
06/12/2017

Replied by Theresa
Mpls., Mn
06/13/2017

Replied by Shannon
Ny
12/14/2017

Replied by Tabitha
Tennessee
03/15/2018

Replied by Brigitte
Fl
10/17/2018

---
Posted by Ellen (Arlington, Tx) on 11/03/2012


My dog is a Lhasa-Apso, and he has had a recurring ear infection since we adopted him about a year ago. We took him to the vet several times and tried different ointments. We tried a homeopathic ear drop too, as well as an ear flush made of alcohol, white, vinegar, and Betadine. The flush helped, for a day or two at a time, but did not cure the infection. Finally I took an old medicine dropper and filled it about half-full with some organic EVCO. It stopped the itching immediately. After about a month the ear that was infected the worst started bothering him again. The other ear seemed fine. I repeated the dose again, and the dog immediately stopped scratching his ear. I do believe that this works better than anything else we have used, including prescription drops and ointments. I think that the one ear is completely cured. I will keep an eye on the other one, and dose with EVCO again if any sign of infection returns.
Replied by Teresa Abell
Ca
11/04/2015

Replied by Wendy
Ohio
11/05/2015

Replied by Susan
Kyle, Tx
11/17/2016

Replied by Wendy
Columbus
11/18/2016

Replied by Theresa
Mpls., Mn
11/18/2016

Replied by Jessie
Washington State
12/17/2016

Replied by Theresa
Mpls., Mn
12/19/2016

---
Posted by Nicky (Saint Charles, Il) on 05/07/2012


Pure, unsweetened coconut oil works great for yeast infection, parasites, fungal infections, cysts, cuts, and many other ailments for dogs. I have 2 Saint Bernard puppies, one is 100lbs and has a yeast infection. The doctor gave him ear drops, which made him go temporarily deaf (hearing came back). I started to give him coconut oil in his food (I worked it up to 2-3 tbsp a day, no more. Less for smaller dogs, but look up amount on Internet). I give him shredded, unsweetened coconut as well and rub a little of the oil in his ear. It cleared up the infection in 2-3 days. Even though the infection showed in his ear, you have to treat it internally. It comes from inside. Coconut oil is now a regular part of their meals as they love the taste and it has so many health benefits for them (also for us). It has also made their coats incredibly soft and full.
Replied by Aileen
Northern Ireland
05/24/2013

Replied by Deb
Pittsburgh, Pa
06/03/2013

Replied by Carolyn
Wabash, Indiana
04/12/2015

Replied by Denise
Newfoundland, Canada
06/06/2015

Replied by Theresa
Mpls., Mn
06/07/2015

Sylvia
England
03/26/2016

Replied by Denise
Newfoundland, Canada
06/07/2015

Replied by Carla
Illinois
06/16/2015

Replied by Molly
Rochester, In.
08/19/2015

Replied by Teresa
Highland, Ca
11/04/2015

Replied by Letitia P.
California
06/22/2017

---
Cod Liver Oil
Posted by Miz Scarletts (Atlanta, Ga) on 11/18/2014


Dogs with Yeast Infection - try cod liver oil on their food 2 tablespoons a day. My pet had a full coat of hair in 2 weeks!
---
Cod Liver Oil, Butter Oil
Posted by Amy (New York City, Ny) on 01/21/2015

I am currently having some success with a blend of High Vitamin Butter Oil (HVBO) with Fermented Cod Liver Oil (FCLO).
I have a pit bull/rott mix that is 70 lbs and somewhere around 3 years old (she was a rescue so not certain).
From the moment she came to live with me she had an ear infection;which she spread to her eyes, a recurrent vaginal irritation, anal gland issues, and hair loss. With antibiotics we saw temporary relief and then the ear infections would return. I learned that some people saw the above symptoms as evidence of allergies. So I took her off as many starches as I could (she is eating Castor & Pollux dried food made with duck). We cook liver for her, which we prepare with 2 tablespoons of coconut oil. I also give her 2 tablespoons of yogurt a day. It does make her go with a bit more frequently but it is not a watery go (sorry about that detail).
I am somewhat on the paleo diet (still do carbs occassionally). The diet makes some sense for dogs so no more breads, potatoes, pastas, fruits, corn or sweets for her (we use to give her fruits from time to time--bad I know now). I learned about the HVBO (High Vitamin Butter Oil) and FCLO (Fermented Cod Liver Oil). It is kind of expensive but my dog loves it. I bought it from Radiant Life in gel form plain without cinnamon and stevia (other "flavors" are lemon and carob and have stevia added). It is gross to me but I take it too (much larger dosage for me) and the dog really likes it. I only give her .5 teaspoon and she is getting better slowly--I think. She does not scratch her ears anymore. I will wait for a few more weeks to see if that works for her other symptoms before I bump her up to one full teaspoon. I am keeping close watch on a near bald spot on her head. Amazon also sells the HVBO & FCLO blend Radiant Life sells it the cheapest. Amazon can be as much a $20 more.
I was giving her regular cod liver oil but learned that those synthetic versions that are absorbed into the body as easily as the FCLO--which is more a of a food than a supplement.
Hope this helps others. Will be sure to post an improvement with before and after pics if possible.
Best of luck!
Replied by Theresa
Mpls., Mn
01/22/2015

Replied by Vanayssa
B.C. Canada
05/05/2015

Replied by Amy
Nyc
05/16/2015

Replied by Scott
Tampa Bay Area
06/05/2015

Replied by Theresa
Mpls., Mn
06/05/2015

---
Colloidal Silver
Posted by Beth (Plainfeild, Il) on 11/03/2011


My toy poodle developed a rash on the stomach and next he had cold symptoms. He was diagnosed with sinus and broncitis. They kept giving him antibotics that put him on his death bed and he had days to live. I researched his symptoms and concluded that he had a sytematic yeast infection. The first thing I did was stop all drugs. I gave him 1/4 tsp of colloidal silver 3 x a day for 1 week, after 48 hours he was up and walking. Silver kills yeast and fungis. I ordered Oxy E drops and put one teaspoon in a gallon of water in a steam vaporizer, made a tent and gave him steam treatment in his kennel 3 times a day.
Also got anti fungal med, from vet after scrape was taken from rash, proved to be yeast. Oral intraclozone for three weeks. If your vet won't help, order from Canada, it only comes in tabs that have to be resplit to the weight of the dog. Dog also eats grain free food. If yeast is in nose and eyes I put collidal silver right in nose and eyes, cleared up completely. Dog has relaspes every 3 months which happens, I put a mixture of vinegar and water on rash and give him oral fungus med every 3 days to manage it. He is doing great and very happy.
Replied by Linda
United Kingdom
06/17/2016

Replied by Suseeq
Sydney Australia
06/17/2016

Replied by Julie
England
01/24/2017

---
Posted by Fudge (Cape Town, South Africa) on 06/06/2011


After struggling with my maltese's ear yeast infections, my chemist suggest collodial silver. Within 2 days his ears cleared up, and since then it never returned. I'm never without collodial silver now.
Replied by Mary
Atlanta, Ga Usa
02/06/2012

Replied by Pepper Chanel
Singapore
10/15/2012

---
Control the Humidity
Posted by Basenjilife (Seminole, Florida) on 10/11/2014


I have fostered more than 150 basenjis, many with skin issues. Usually, I can fix them fairly quickly. This summer, though, I've had one that has a very challenging skin condition which appears to be a yeast problem. I had already incorporated several of the suggestions mentioned here with some success and will try others mentioned here. One thing that I've found to have the largest impact is to control the environment - humidity. This is a challenge in Florida, particularly when living in an older home that leaks like a sieve. My foster dog's skin was noticeably better when there was a break in the heat and humidity. I run dehumidifiers along with the air conditioners to try to maintain less than 50% relative humidity. I also limit my foster's access to sunshine and midday outside heat. I expect to have a lot more success with finally nipping the problem in the bud when the Florida summer weather breaks for more than a few days and hope that I will have his immunity fully recovered before he has to once again deal with heat and humidity next summer.
---
Cottage Cheese Foot Treatment
Posted by M. Johnson (Washington State) on 09/14/2019


I had a dog who would lick his feet until they were red, raw and swollen, I think from yeast.
This always worked. Fold a grocery store baggie in half. In the middle of it place a gauze square. Put a heaping tablespoon of cottage cheese on that straight from the fridge. Place the dog's foot on the cottage cheese, gather the baggie up around his leg and hold it all in place for about 30-45 minutes with Vetwrap (the bandage that only sticks to itself) getting it snug, but allowing for good blood circulation.
Then rinse the foot with plain water and towel dry. The friend who told me about the cottage cheese said it worked because the germs would rather live in the cottage cheese than in you. I've used it to cure infections on myself too.
Caution:
Don't put cottage cheese anywhere it can't be rinsed off well (never in dog's ears) because the germs multiply in it rapidly and it will make the infection worse if it's not rinsed away.
Replied by Jennifer
Knoxville, tn.
10/12/2019

---
Dakin's Topical Solution
Posted by Mommadd (Florida) on 01/25/2016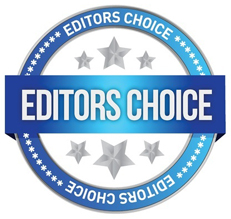 I love homemade Dakin's Solution - for external use ONLY - it dates back to its use during the Civil War. It is a stellar bacterial killer and it is very effective on yeast. It is also great for cleaning your dog's ears. It doesn't burn. The over-the-counter stuff is costly (for people and for animal use) BUT you can make it at home for pennies.

I started using this solution for a son who developed cystic acne - great results. I then realized this stuff will kill yeast!

I dab the solution on the dog's yeasty spots with cotton balls and the next day, scrape off the dead yeast and apply another dose. It takes a few treatments and my dog is large - so it takes some time. It's so worth it as the yeasty smell is gone instantly and itching is calmed.
Making Dakin's Solution
1. Wash your hands with soap and water.
2. Measure 4 cups of water into a clean pan.
3. Boil the water for 15 minutes with the lid on the pan. Remove from heat.
4. Measure 1/2 teaspoon of baking soda into the boiled water using a sterile measuring spoon.
5. Measure bleach, based on the strength chart below, into the boiled water using a sterile cup or measuring spoon. For my dog's thinner skin, I use the 1/2 strength* recipe vs. the full strength:
Full Strength – add 3 oz bleach
*1/2 Strength – add 3 Tbsp + 1/2 tsp bleach*
1/4 Strength – add 1 Tbsp + 2 tsp bleach
1/8 Strength – add 2 1/2 tsp bleach
6. Place the solution in a sterile jar. Close it tightly with the sterile lid.
Allow to COOL before use. I shake the jar before use to ensure the baking soda is dispersed.
Store the solution at room temperature. It will keep in dark storage for a month. Once opened and exposed to air, the solution deteriorates. Throw away any unused portion 48 hours after opening -- and make a fresh batch.
Obviously don't add more bleach than what is listed. Do not use if there is an allergy to the ingredient(s). Stop using the solution if the situation worsens and get to a vet.
I hope this helps someone else and their beloved dog.
Replied by Theresa
Mpls., Mn
01/26/2016

Replied by Mommadd
Florida
02/05/2016

Replied by Steve
Warwick, Ny
07/30/2016

Replied by Mommadd
Florida
07/31/2016

Replied by Mike
Uk
01/09/2018

Replied by Vicki
Wa
02/28/2018

Replied by Mommadd
Florida
02/28/2018

---
Dandruff Shampoo
Posted by Ken (Orlando, Kentucky, Usa) on 03/13/2012


I adopted a very sweet 7 year old bull mastiff 2 months ago that had multiple health problems. After $700 of heart worm medication, ear mite and intestinal worm meds we had to contend with a very bad odor a day after each bath using normal dog shampoo. My wife was about to the point of banning him from coming in the house. I was told by a friend to use human Head and Shoulders clinical strength shampoo. After two baths (once a week) the odor diminished. After 4 weeks it was not noticeable. I was very careful not to get into the eyes.
---
Diatomaceous Earth
Posted by True Cynic (A) on 07/07/2020


My two GSD ( one American, the other a small Czech) suffer from yeast issues as soon as the warm weather starts.
As a last resort before capitulating to a vet visit, I thought I'd try Food grade Diatomaceous Earth - after all, I thought, it can't hurt. After one week of using the recommended dosages, both dogs are VASTLY improved!!!! Together with a topical homemade spray ( 1/2 c. organic ACV + 1/2 c. steeped and cooled strong green tea + 1 c. distilled water) neither dog is biting, scratching, using the bushes as giant scratching posts and sleeping HAPPILY without frequent awakenings to 'chew' that itch." I'm fairly positive it's the FOOD GRADE diatomaceous earth!
For de worming, the information suggests 30 days of use, so I'm not sure how long to continue but I will definitely continue for another week ( which will make it 2 weeks) and then review.
---
Posted by Claire (Indianapolis) on 06/13/2014


Re: Diatomaceous Earth kills Yeast, Fleas and Parasites
Hi, My poor dog started getting issues almost 2 years ago: flea bites became hotspots, then fungus, mites, ear infections, baldness, rashes. I changed to a homemade diet of raw meat, boiled eggs (with crushed shells for calcium), live yogurt, ACV, Coconut Oil, oregano, probiotics, tumeric (for swelling and cataracts) and other good things. It all helped a lot but the thing that finally killed the yeast was Diatomaceous Earth (DE). This is a fine silica powder that is totally non-toxic and is a great wormer, parasite and flea killer and a great nutritional supplement. It is totally safe for humans too with LOTS of benefits and incredibly cheap. Buy FOOD grade only at your local health food store. You won't regret it! Zorro got die off symptoms within a few hours but healing followed rapidly. So glad to have finally have a healthy dog again.
Replied by Terrie
Camas, Wa
04/28/2016

Replied by Daureen
Tiverton
06/08/2016

---