Apple Cider Vinegar
Posted by Lilli (Wa) on 12/26/2017 13 posts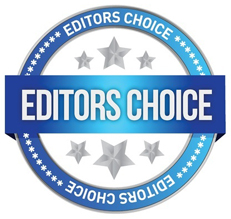 My terrier developed skin bumps that looked like pimples, that then became oozy and crusty. Vet gave him antibiotics that worked, but it came back every time. I'm not a fan of antibiotics, so I began researching topical treatments.
By far, a combination of 50/50 organic ACV and filtered water worked the best. I make a small, fresh batch of the liquid and apply it to the spots with a cotton ball. It is important to use a fresh piece of cotton ball on each spot and then toss it. Do not dip back into the ACV mixture. I gently "scrub" the spot to remove the crustiness and allow the ACV to penetrate the area and air dry.
I believe that the ACV acts as an antibacterial to cleanse the area and counteracts any yeast on the skin and dries the spot. I get immediate results. My dog had a quarter sized spot on his chest, after 3 days of treatment I can barely see the spot. In the past, he also had large areas around his groin. I swabbed to spots with ACV mixture and the skin looked pink in a few days.
You can also create a salve of organic coconut oil mixed with a few drops of tea tree oil. I apply this before bedtime. Frequent bathing with a good quality dog shampoo helps. I also trim my guy so that his fur cannot hide the spots and his skin can breathe.
He eats a commercial frozen raw food. Overly processed food with additives can cause all kinds of allergic reactions.
---
Coconut Oil
Posted by Jackie (Yaxley, Peterborough, United Kingdom) on 06/13/2013


I have recently spent over £1,500 having surgery on my dog for a lip fold pyoderma. She is 12 years old and I thought it was her last chance. It came back almost straight away and I was so stressed as I didn't want to have her put down, but didn't have the money for procedures that the vet suggested. As a last resort I looked into a natural cure and by chance found this site. People on here seemed to recommend natural coconut oil and/or Allicin. I don't know which cured my dog, but within a week of using both these (relatively cheap alternatives) my dog is not only cured but fitter than she has ever been. Thank you so much to those of you who posted these remedies. Without you my dog would no longer be here.
Replied by Jen
(Ireland)
03/18/2014

Replied by Theresa
(Mpls., Mn)
03/19/2014

Replied by Sue
(Uk)
02/20/2015

Replied by Shereen
(Connecticut)
10/08/2015

Replied by Tara
(Bourne Lincolnshire)
10/20/2015

Replied by Sue
(St Joseph, Mi)
10/22/2015

Replied by Kate
(Raleigh, Nc)
04/21/2017

Replied by Emanuel C.
(Malta)
07/28/2017

---
Coconut Oil and Vaseline
Posted by Ronnie (Hudson Valley, Ny) on 11/25/2014


The coconut oil has natural anti-bacterial apply, wait 5 minutes - then Vaseline - locks in moisture and prevents itching from pyroderma.
Also make sure you wash bedding with no perfume/sensitive detergent. After 5 months of trying to treat a retired nursing dog, 4 vet trips and frustration with pills, ointments - this actually works!!!
Replied by Nola
(Berlin, Ga.)
08/09/2015

Replied by Joy
(California)
08/15/2016

---
Colostrum, Quercertin
Posted by Pugsrule (Seabeck, Wa) on 06/21/2013


Pyoderma: Hi, my pug has had yeast and bacterial infection on most of her body for almost 3 years. Like most of you I tried many things to help her. She had the bumps, black elephant skin, itching and stunk so bad! ACV helps with the itching for sure but what finally helped clear her was Colostrum, and Quecertin. Within 3 days her belly was smooth again and the smell was almost gone. She is raw fed, will always have allergys but is 90% better now.
Replied by Sonyafly
(Temecula, Ca)
01/08/2015

Replied by Theresa
(Mpls., Mn)
01/09/2015

Replied by Yuri
(Nishio)
11/28/2015

Replied by Andrea
(Texas)
11/23/2017

---
Raw Diet
Posted by Leah (Chicago, IL) on 06/19/2009


Hello Pyoderma Sufferers!
I writing to help those of you who would like to start a homemade diet in order to cure your pup's pyoderma. I have two healthy happy dogs (ages 1yr and 4 yrs) that have been on the raw diet since birth. It is actually very cost effective in comparison to that expensive kibble, and they have never had a single health problem to speak of.
I don't know if you could call it "preparing" their food, but I do pull it out of the refrigerator or freezer every morning...haha. It's really easy, and with a bit of guidance/education, you'll be on the right path in no time.
Example Day of Meals for my 4-yr-old Shepherd/Lab
Breakfast:
1 raw chicken back (yes, with the bones!!! She can easily rip through these in seconds!!)
1 slice of raw beef liver
1 capsule of fish oil
Lunch:
1 large raw turkey neck
4-5 raw gizzards

Dinner:
1/4 lb raw ground bison, beef, or lamb
1 raw chicken leg quarter

You don't have to cut it up, tenderize it, or grind it--you simply hand it to the dog, and that's that.
If you're JUST starting a raw homemade diet today, make sure to start gradually! Start with one protein, like chicken, and feed that only for one week. You could feed raw chicken backs or necks in the morning, and then kibble in the evening--that would be gradual. You need to give your pup time to build up his/her natural enzymes and stomach acids. NEVER EVER mix dry food with raw food--the digestion rates are so different that it would make your pup's tummy unsettled.
Also, if you run into a little bit of diarrhea, don't be discouraged--YOUR PUP WILL ADJUST--I PROMISE! In order to combat loose stool, simply add 1 tablespoon of plain canned pumpkin (not the pie filling) to the food. You can also add a probiotic capsule and a capsule filled with cayenne pepper to help with the adjustment.
GOOD LUCK!!!!
Let me know if you have any questions.
-L
Replied by Corey
(Oak Hill, Ohio)
03/22/2013

Replied by Diane
(Toronto)
07/28/2014

Replied by Theresa
(Mpls., Mn)
07/29/2014

Replied by Kristen
(Vet School)
11/16/2014

Replied by Theresa
(Mpls., Mn)
11/17/2014

Replied by Suseeq
(Sydney, Australia)
11/17/2014

Replied by Om
(Hope Bc Canada)
11/18/2014

Replied by Robert
(Reading Pa)
11/18/2014

Replied by Robert
(Reading Pa)
11/18/2014

Replied by Robert
(Reading, Pa)
11/18/2014

Replied by Robert
(Reading, Pa)
11/18/2014

Replied by Theresa
(Mpls., Mn)
11/19/2014

Replied by Robert
(Reading, Pa)
11/18/2014

Replied by Freya
(Australia)
12/03/2015

Replied by Doug
(Chicago)
01/13/2016

Replied by Ju
(Canada)
04/04/2016

Replied by Andrea
(Bedford, Tx)
11/24/2017

---
Ted's Remedies Reader Feedback
Posted by Nicole (Littlehampton, Sa, Australia) on 02/11/2011


I made the pyoderma treatment just as it said to after trying every shampoo and treatment for our puppy's mange for the past 6 wks which has resulted in pyoderma. I just put her first application on no more than 1-2 hrs ago and she has scratched her head raw to the point of bleeding now. She looks absolutely horrible but physically she doesnt seem to be affected by the mange/pyoderma, nor did she scratch at it. It's obviously made her very itchy, as a result scratching where I applied the paste until it bled... Is this normal? Anyone elses dog have the same reaction?
---
Ted's Remedies Reader Feedback
Posted by Sharon (Olympia, WA) on 04/16/2009

I wanted to reply to the cure for Pyroderma. We are currently trying to cure our dog as well. So far with agressive antibiodics. It is now absessed.
So our problem, this Pyroderma is around her eye. Can your recommendations be safely used around her eye?
Also, I don't have a clue on how to make her own food. Is there directions somewhere on the web?
Thanks for considering my e-mail
Replied by Gabrielle
(Brighton, Ontario, Canada)
05/09/2010

Replied by Roxie Ann
(Sandwich, Il)
08/31/2011

Replied by Snocouchs
(Berwyn, Illinois)
09/29/2012

Replied by Andrea
(Bedford, Tx)
11/24/2017

---
Turmeric
Posted by Anne (Warsaw, VA) on 01/04/2015


From experience, I know turmeric does wonders for skin & body in general as a great anti-inflammatory. I used it for 2 years now on my dog who was diagnosed with recurrent deep pyoderma. Vet gave him immuno-booster to help then put him on cephalexin to clear it. But after 2+ weeks off the antibiotics it would always just come back. This was half a year of torture to the dog, switching his diet to no grain, no corn, no soy, single protein foods, vitamins, fish oil, echinacea in food, etc. Then with long research, I stared giving my dog a mix of turmeric, cinnammonum cassia, ginger, raw honey & ACV, twice a day, mixed into his food. He had no eruptions for over 1.5 years!
Replied by Sandra
(Nassau, De)
01/09/2015

Replied by Poppie
(South Africa)
02/16/2015

Replied by Rene
(South Africa)
03/04/2015

Replied by Kelly
(Caerphilly, UK)
03/07/2015

Replied by Kristine
(Canada)
03/09/2015

Replied by Mrinalini
(India)
06/21/2015

Replied by Katie
(Sarasota)
06/27/2015

Replied by Rodolfo Dossantos
(North Port Fl)
07/10/2015

Replied by Kathleen
(Jefferson County, Ohio)
08/10/2015

Replied by Pam
(Dallas-fort)
08/18/2015

Replied by Jenny
(Dallas, Tx)
09/30/2015

Replied by Terryb
(Cedartown, Ga)
11/08/2015

Replied by Suseeq
(Sydney, Australia)
11/08/2015

Replied by Sue
(Michigan)
11/12/2015

Replied by Om
(Hope, Bc Canada)
11/12/2015

Replied by Suseeq
(Sydney Australia)
11/12/2015

Replied by Ann Marie
(Cape Coral)
05/08/2016

Replied by Stephanie
(Michigan)
06/26/2016

Replied by Suseeq
(Sydney, Australia)
06/27/2016

Replied by Richard
(Maryland)
09/22/2016

Replied by Margaretnk
(Hamilton Ontario Canada)
03/17/2017

Replied by Liv
(UK)
08/28/2022

---
Turmeric, Anti-Bacterial Remedies
Posted by Lizzy (Asheville, Nc) on 05/22/2014

Dear Theresa and Om, I have been reading your awesome posts on Earth Clinic and hoping you might have advice. I am the one that wrote in about my dog's hematomas on both ears that started this past January. My dog now has what I think is pyoderma, small red sores creeping along his spine and sides. Poor boy. My vet is out of the office until Tuesday due to holiday weekend and I was wondering if you had suggestions. I started him on turmeric this morning (1/8 teaspoon) mixed into his Taste of the Wild food. He already gets probiotics in every meal. Considering applying tea tree oil on the spots OR neosporin. Not sure which one would be better. Have you any experience in dealing with this? It started up when we were out of town and I am wondering if the dog sitter didn't dry his fur enough after it rained on a walk and if that could have triggered it. Smells like a bacterial infection of some kind for sure. Thank you for your suggestions!
Replied by Om
(Hope, Bc. Canada)
05/22/2014

Replied by Theresa
(Mpls., Mn)
05/23/2014

Replied by Lizzy
(Asheville, Nc)
05/25/2014

Replied by Lizzy
(Asheville, Nc)
05/25/2014

Replied by Om
(Hope, Bc. Canada)
05/25/2014

Replied by Theresa
(Mpls., Mn)
05/27/2014

Replied by Monica
(Sw Missouri, US)
09/26/2014

Replied by Jerelea
(Nelson, BC, CA)
04/20/2015

Replied by Theresa
(Mpls., Mn)
04/21/2015

Replied by Jose
(Santa Rosa, Ca)
07/12/2015

Replied by Jose
(Santa Rosa, Ca)
08/09/2015

Replied by Doug
(Mi)
02/06/2017

---