13 User Reviews
Posted by Ckew (Stephenville Tx ) on 11/29/2022


Chopped onion fumes did not help me at all. And now my bedroom wreaks of onion. I was hopeful as I love natural cures. I also drank the Apple Cider Vinegar -honey drink- also did not help!
Replied by
Yad
(Sunny Somewhere)
11/29/2022
15 posts
Replied by Sabita
(Florida)
11/29/2022

---
Onion
Posted by Deborah (Prescott, Az) on 01/03/2014


Fantastic remedy. I made it this week for my husband who had a nagging cough after a week-long illness, and at the same time recommended it to a friend with a 12-year old daughter who had been coughing for 3 weeks.
Both my husband and my friend's daughter a) loved the taste of the recipe and b) had excellent and fast results from it.
My friend actually wrote me the morning after her daughter's first dose; it had been the first night in 3 weeks that both she and her daughter slept through the night due to a complete cessation of coughing. She was absolutely thrilled and continued to give it to her daughter in the days to follow with great results.
Excellent and highly recommended remedy!
---
Onion
Posted by Josey (Las Vegas) on 10/26/2013


I have had a nonproductive cough for about 2 weeks. I tried the red onion and honey this morning and I feel like new! Just a little cough left but not bad at all. Thank you Earthclinic (again! ) and thank you Alicia for the recipe. This is a keeper and I will use it everytime a cough comes up.
---
Onion
Posted by Qwerty (Bucharest, Romania) on 09/25/2012


Onion tea, grandma's remedy also, not pleasant to have it but it works.
---
Onion
Posted by Blanche (Iberia Parish, Louisiana Usa) on 03/30/2011


Someone posted a remedy for cough that was very simple and worked for me when I had a persistent bronchitis cough. It was an onion slice or two covered by honey, taken as often as necessary. I was amazed how well it worked.
---
Onion
Posted by Asmaa (Kuwait) on 01/06/2010


Cough. i tried this recipe from a friend's mom and it worked wonders. Peel Red Onions and make thick slices (may be say 3 or 4). Keep the slice in a bowl and put 1 tbsp sugar, then put another slice and again put 1 tbsp sugar, repeat the process until all slices are covered with sugar. Do this in the night and keep it until morning. In the morning there will be some juice in the bowl. Squeeze the onion with your hands to extract some more juice and drink it. Do it for 3 days. i got relief immediately after the first try.
---
Onion
Posted by Alicia (Asheville, NC) on 07/31/2009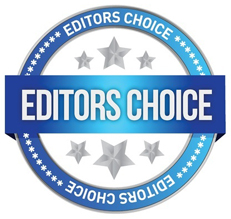 Red Onion. I am from Mexico, and my mother recommended me a red onion home made syrup for nagging coughs.
My first son had a times a cough that would never really go away. My second son was an extremely premature baby and therefore with "weak" immature lungs. I used this homemade syrup after trying everything, including various homeopathic formulas.
The original syrup calls for sugar but I have replaced it with honey or stevia. The onion has to be RED onion and I give it to my children either as lung strengthener or as medicine qwhen they do have a cough or cold.
Ingredients
1 big red onion washed and peeled.
sweetener (brown sugar, stevia, honey)
Cut the onion HORIZONTALLY in slices. Start at the base of the onion. Lay the newly cut base and place base in a bowl. Add a layer of the stevia or honey in here. GO easy as you have many layers to go and the sweetener from the top layers will eventually sip through the bottom layers
Repeat until the whole onion has been cut and reconstructed on the bowl.
Let it rest for at least 15 hrs at room temperature. I do it overnight.
Next day I have a bowl with about half a glass of "syrup". Children like the sweet taste. It doesn't taste like onion at all.
I hope you find this remedy as "miraculous" as I have!
Replied by Mary
(Lesburg, Fl)
08/04/2009

Replied by Silver Nissan
(North Yorkshire, Uk)
03/22/2011

Replied by Terese
(Terranora, Nsw, Australia)
05/05/2011

Replied by Gavin
(Manganui, Northland, New Zealand)
05/05/2011

Replied by Terese
(Terranora, Nsw Australia)
05/06/2011

Replied by Gavin
(Manganui, Northland, New Zealand)
05/06/2011

---
Onion
Posted by Amy (Palmer, Ak) on 11/11/2008


Onions: can be made into cough syrup. By taking a sliced onion and then putting some sugar on top, and then let set for a few min. then drain off the juices. you can even eat the onion afterward if you would like.
---
Onion
Posted by Wendy (Sylmar, Ca) on 12/29/2007


Slice up a brown or yellow onion and place it in a breathable bag such as a linen bag. Put it is bed near the face of the sufferer and it will stop the coughing within minutes. If the sufferer is awake, tie the bag around the neck and lie down on the couch with eyes closed. I thank God for the wonderful herbs He gives us to help our sicknesses!
---
Onion
Posted by Seema (UK) on 01/22/2006


peel one large onion and cut in in half, put a half a tablespoon of brown sugar on to each half of the onion, and cover it, let it stand for an hour. The syrup relish should be taken at least twice a day. It works wonders.
---
Onion
Posted by Sharon (Victoria, Australia) on 11/15/2005


I have stumbled across a remedy for coughs and bronchitis. slice an onion and place in bowl layer with pure honey, leave sit for an hour or so, this will yield a syrup. Have a teaspoon every 15 minutes until coughing chest soreness subsides.
---