Ivy Leaf Syrup  
Posted by John (Trumbull, CT) on 02/21/2009


Ivy Leaf Syrup cured my Cough/Bronchitis. I had been struggling with bronchitis/cough for about 2 months, so I turned to this website for solutions. I never heard of apple cider vinegar before and tried it (by making a tea with it as described by others), it definitely helped, but it did not cure me. However, after a visit to my local organic food and health store, I came across some stuff called Bronchial Soothe (its Ivy Leaf Syrup), this stuff is the best thing since sliced bread. After about 1 to 2 days my Bronchitis was cured. I could not believe how effective this stuff is! I now keep 1 to 2 bottles of it in the cabinet and reach for it every time I even think I may be developing a cough and Bang its gone! Just follow the directions on the box and hope this helps you as it helped me!
---
Lemon  
Posted by JP (LA, CA) on 01/22/2009


Worked Temporarily

RE: Lemon and Honey:
This worked for me when I first used it. But now, it temporarily cures it. At some times, it works though.
---
Posted by Leslie (Jamestown, NC) on 10/11/2008


I mixed a spoonful of honey with a spoonful of lemon for my cough, and I was finally able to sleep! I didn't wake up coughing during the night, and I am coughing less today!
---
Posted by Sandy (Manassas, VA) on 01/14/2007


Honey and Lemon Cough Remedy...Honey and lemon mixed together and used as cough medicine or for just a sore throat ...This helps us with high blood pressure as regular store bought cough medicine will raise my blood pressure sometimes...This does not raise my blood pressure at all
---
Posted by Anna (Australia)


I find this good for coughs: equal parts of honey, pure olive oil and lemon juice. Sip tiny amounts when cough threatens.
---
Lobelia  
Posted by Jamie (Santa Monica, California) on 01/05/2010


A few years ago I had a cough with tons of mucous that lasted for weeks on end. I felt terrible and fatigued all the time. I picked up an old herbal remedy book (sorry, can't remember the name) and read about Lobelia as a fast expectorant for coughs. I think I took 1-2 doses of lobelia (whatever was recommended on the bottle), enough to make me start gagging. That's when the fun began. I then threw up a ton of mucous from deep down in my lungs, mucous that was not coming up from my coughing. Well, my coughing stopped within a day of that (not fun) cure. Lobelia is an intense herb for a desperate situation.
Last spring I got a dry cough that did not quit. Since it was a dry, irritated cough I went another route: I took elderberry extract 2 times a day and also made a strong batch of garlic tea (entire garlic cube boiled in water for 15 minutes) that I drank a small amount of throughout the day. I also went to bed every night sucking on a natural cough lozenge. It took a few days of these remedies but my cough went away about 2 days later.
---
Looking Up Technique  
Posted by Maggie (Overland Park, Kansas) on 03/23/2013

Whether you're coughing from allergies, flu, a cold, or horrible reflux, it gets old. Your stomach muscles ache and you're so tired! The technique is to look up while coughing. The stomach muscles don't get engaged, so you don't use them. There's no jerking backwards motion anymore, keeping your back or sciatica from hurting during the cough. Try it! Cover your mouth though. Lol!
---
Magnesium  
Posted by Lisa M. (Long Island, Us) on 10/24/2014


I have had a cough for the past few weeks. Magnesium has really helped my lungs. I take it at night before going to sleep and haven't been waking up with coughing fits all night. Cough is slowly getting better.
---
Posted by Heather (Leicester ) on 09/24/2012


Hi, If your cough keeps you awake at night then it could be asthma or maybe a residue infection. I developed ashma very badly when I was 30 after having a bad cold on returning from the far east at first the docs thought it was tb but it wasn't- inhalers eventually improved it as did removing irritants like carpets( hold dust) and aerosols, smoke from open fires. Sometimes it would flare up in the summer and I couldn't get my breath and would have to sit up in bed and put my head out of the window for air. But this summer has been fine- I was taking lugols iodine which could have killed any lingering infection and I have been bathing in Epsom salts which is magnesium which helps the lungs. I hope this helps. I would ask your doctor to rule out tb and lung cancer etc.
---
Posted by Selah (Ny, Ny, Us) on 03/03/2010


Cutting down on sodium and increasing magnesium, cured my cough. I cut down on the amount of salt I was using. I had also been taking sodium ascorbate (vitamin C)~175mgs 5 or 6 times daily. I switched to magnesium ascorbate. The magnesium seems to help relax the muscles. I had been having an unrelenting dry cough that was causing sore stomach muscles. Switching to magnesium ascorbate and cutting out the sodium helped to loosen the mucous but didn't produce a runny nose. I had to take calcium along with the magnesium to prevent muscle cramping. Just eating milk products like cheese seems to be good enough.
I also started taking N-acetyl cysteine to help get rid of the wheezing. I took 1/2 a tablet (300 mgs) twice a day.
I think asthma could be helped by this method.
Replied by Selah
Ny, Ny, Us
03/10/2010

Replied by Selah
Ny, Ny, Us
03/20/2010

---
Mama's Cough Remedies  
Posted by Mama To Many

(Tn) on 12/22/2016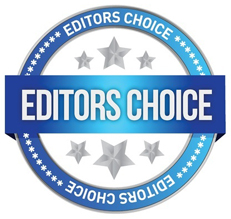 A bit of a cold has been going around among friends and family, so I didn't get too excited when my 5 year old was having some cold symptoms, mostly a cough at night. But then, for 2 days he slept most of the day and had a fever, which is not usual for a cold or for him. I was giving him some vitamin C and using a menthol salve for the cough but it wasn't cutting it.
If he didn't have a cold, what did he have? Mono? Strep? Whooping Cough? Bronchitis? Croup? The flu?
Well, whatever it was, it had to be viral or bacterial and I could fight either with garlic, vitamin C and elderberry, so I went full force on treatment.
I started giving him a small clove of garlic, crushed, mixed with raw honey four times a day. (Antiviral, antibacterial, anti-inflammatory.)
I gave him home made elderberry syrup 3 times a day. (for immune support)
I gave him vitamin C every hour or two.
I gave him warm baths with 1/2 cup baking soda and 1/4 cup citric acid. (I think this is alkalizing.)
I made chicken soup.
The night time cough was the worst. But the mighty onion came to the rescue.
I chop one small or 1/2 of a large onion and put it in a bowl near his head. Yes, the room smells strongly by morning but it is the very best for a nighttime cough.
Within 12 hours he was much, much better.
Then two of his brothers started to cough. Well, I figured I would nip that in the bud. I started to give them elderberry syrup. I gave them a couple of doses of garlic. But mostly, I gave them a lot of vitamin C. I can't quite believe how much that helped.
I have been reading a lot about vitamin C, including The Clinic Guide to the Use of Vitamin C. Truly fascinating. http://www.seanet.com/~alexs/ascorbate/198x/smith-lh-clinical_guide_1988.htm
I used Dr. Suzanne Humphries' calculations for how to give large doses of vitamin C (that she uses to neutralize the whooping cough toxin.)
Between 200 - 375 mg of vitamin C per kg of child's body weight every 24 hours.
One of my children reached bowel tolerance quickly (diarrhea) so I cut him back.
But I didn't give large amounts at one time. I divided the total by 10 and gave it hourly or so during the day.
I don't know what they had (it wasn't whooping cough though because I was able to way cut back on the vitamin C and the cough didn't return. For whooping cough you have to continue the diligent C protocol for the duration of the illness - 100 days, but supposedly it really makes the illness quite tolerable.)
I used the sodium ascorbate form of vitamin C. 1 part Nutribiotic ascorbic acid powder plus 1/2 part of baking soda to make my own sodium ascorbate.
That's my story and I am sticking to it. :)
~Mama to Many~
---
Mullein  
Posted by Kazzakazzarooney (London) on 09/21/2016


Mullein Tincture - very powerful
I first tried this a few years ago when I had the most dreadful chesty phlemy cough. After 1/2 hour of taking the ready made shopped bought tincture it all came up! Funnily not by coughing. I blew my nose and I am not joking when I say, for about 20 mins non stop! The relief of being able to breathe better and not having a chesty cough was incredible! I carried on having the chesty cough later that day but then just took more of the tincture.
Since discovering ACV on this site, I think that would be good to take as well and seems to speed up the healing process too!
---
Posted by Mama To Many

(Tennessee) on 04/11/2015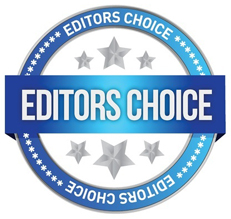 I have used Mullein leaf for years and found it helpful. I have used it in a salve I make for coughs. I put it in a tea blend for coughs. And these things are helpful. Some time ago I made a tincture of mullein leaves. I have had it sitting in my cabinet for maybe years. (A vodka tincture will last for years.)
Last week, a couple of my children came down with a fever and cough. The cough was the relentless type. Cough salve was helping. Garlic oil, as always, helped a lot. But they really don't like the garlic oil (I put it on their back and/or chest, over the lung area.) I really prefer using things that are pleasant to them if at all possible. I decided to try some mullein tincture. I also had some tincture of olive leaf (which is an antiviral/antibacterial herb). My daugther, 12, was 2-3 days into the sickness when I started to use the tinctures. I would give her 1 teaspoon each of mullein and olive leaf tincture in 5 ounces of water (She is the size of a small adult.) It helped her a lot! I dosed her at least 4 times a day, sometimes more.
When two of my little boys (6 and 9) began to come down with the sickness, I immediately started them on the mullein and olive leaf tinctures. I gave each of them 1/2 teaspoon of each tincture, in 3 ounces of water. I gave them this 4 or 5 times a day. They were sick for just a day! The cough is still around some and I will continue to give the tinctures a couple of times a day.
My daugther, 11, was beginning to feel like she was getting sick. She started on the two tinctures right away. While she took a nap one day (which she never does) she never had a fever and never was down from it.
Mullein is sometimes called, "Great mullein." And indeed, it is great! It is a gentle but powerful herb. I love when a humble plant is such a wonderful medicine. It is even growing wild in fields near me.
Mullein Tincture Recipe
2 ounces of fresh mullein leaf (chopped fine) or 4 ounces of dried mullein leaf (I get mine from Mountain Rose Herbs.)
16 ounces of 100 proof vodka
Place herb into a mason jar. Pour vodka over it. Leave on the counter and shake daily for 2-6 weeks. Strain out the plant material with a coffee filter. Store the tincture in a cool dry place in a glass container.
~Mama to Many~
---
Posted by Lilyelectrolux (Twentynine Palms, Ca, Usa) on 12/11/2010


Common mullein flowers, brewed as a tea, make a powerful cure for cough or upper respiratory disease, among other things. There are no side effects, and it tastes wonderful.
---
N-Acetycysteine  
Posted by Ted (Bangkok, Thailand) 386 posts

The most effective cough medicine I have tried is N-Acetycysteine (a natural amino acid and modified to aid absorption). Vinegar and oregano or vinegar and garlic seems to solve sore throat the best and reduced the coughing faster. The key is to avoid sugar and cough drops as sugar accelerates viral growth causing a quick return to coughing.
There is an amino supplement form hidden in your local drug store as a mucus clearing medicine to help clear breathing passages, which goes (at least in Thailand) under the label brand of Flumucil, Mysolven, NAC-Long etc. This is the only bioavailable form of the amino acid cysteine. (N-Acetyl amino acid holds great promise in alternative medicine, but I think many doctors don't know about this.) An example is N-Acetyl Carnitine for cataracts. If you know your biochemistry, N-Acetycysteine is an antioxidant and very helpful when used alongside with selenium. Holds promise for SARS, bird flu, AIDS and cancer due to its antioxidant properties. The amount is either 100 mg., 200 mg., 800 mg. My mom and my sister are o.k. with 100 mg, but I use up to 800 mg.
For emergencies in stopping coughs, I eat very small crystals of menthol. The cough medicine I mentioned here is better than any cough medicine in the market. No kidding. I used to have persistent coughs which lasted 6 months, and at that time I was only 22 years old and supposedly the prime of my life!
Vinegar and food grade hydrogen peroxide is another story which reduces sore throat in minutes, but seems to be helpful in coughs by reducing the irritation.
---