Kidney Stones, High Blood Pressure
Posted by Hackerszzz (Malaysia) on 08/11/2021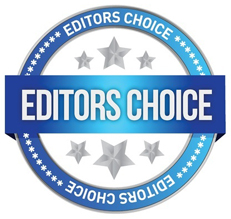 5 years ago, I had a kidney stone.
During the night, I felt very painful area around the liver area, and I thought I was having appendicitis. Went to the emergency ward, and they said it was something else. After doing MRI, it was a kidney stone stuck in the urinary tract between the kidney and bladder. But to proceed with the procedure they said I need to wait another 3 months, because of many others are waiting in line. I could only afford the government funded hospitals.
Tried to research the internet, and I found something about Chanca Piedra. Fortunately, this herbs grows wildly in my garden. I took a bunch of it and simmer it in water and drank it half a cup daily.
To my astonishment, the pain diminished. Previously I couldn't eat too much since if I eat too much it presses on the affected area and it became painful. I couldn't sleep well at night because of back pain and just tossing around the bed became painful. There is something in Chance Piedra that acts as analgesics. After drinking it, I can sleep better since the pain reduces to tolerable threshold.
One day, I have the urge to urinate, and it felt a bit difficult since I need to push harder in order for the urine to flow out. Suddenly, I hear a loud sound from the toilet bowl like a big pebble clashing down the toilet. It was the kidney stone, coming out without any notice. After that I felt a great relief, I can eat more food, since the pain was already gone.
Another thing that I notice is, my blood pressure reduced to a normal level. I've been taking blood pressure medication without any success, it only capable of reducing my reading in a small numbers. I'm not sure what Chanca Piedra has done to my blood pressure, but the normal value persists for a month. But it came back to abnormal level, perhaps because I was not taking Chance Piedra anymore.
Gonna try again if it could fix my blood pressure since changing several bp medications couldn't fix my bp level.
---