Gallbladder Stones
Posted by Lisa (England) on 12/20/2015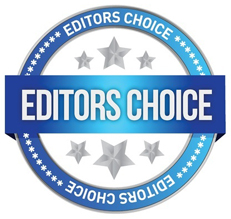 My gallbladder is packed with stones -- and despite many liver flushes - it just wasn't moving the stones out quickly enough (and my health was failing as a result).

Long story short - yesterday I received 100ml of Chanca Piedra in tincture form (suspended in glycerin; 1:1, glycerin). I started taking 2ml per dose (a couple of drops), followed by filtered water. Am also taking a swig of apple cider vinegar (it enhances and helps! ) daily.

It's been 24 hours since I started taking Chanca Piedra and tonight I passed two large stones. One the size of a walnut. The other was flattish but thick - like the shape of the side of the gallbladder - very large (I couldn't stop staring at it - in wonder, how it came out!! ). Minimal discomfort! In fact, once I started taking the Chanca Piedra - the pain was quite diminished and I could feel something different going on in my gut.

Tonight, I decided to do a coffee enema because I was developing a nasty headache; a sign of toxins leaking into my system. (it's not good if gallstones sit in the bowel, or the toxins are taken back into the system via the bowel walls). Anyway, that's when the stones came out. Headache immediately gone!

This stuff is nothing short of amazing!!
P.S. I took 5 doses yesterday - and 5 doses today. Will continue, until I feel the gallbladder is cleared out. My tummy is way less distended than it was yesterday, as well!!
---