Upper Cervical Chiropractics
Posted by P (Seattle, Wa) on 12/22/2011


Hello:
I was trying the oral B12 B complex (the active forms) but after awhile, the shocks started coming back quite alot. I am back on injections for now, which seem to help completely. But I have also found that going to a upper cervical chiropractor may help many people with TN. It helped me immediately.
The upper cervical chiropractors are highly skilled in the spine and neck regions. A slight adjustment (hardly noticeable) puts your neck straight and then the spine follows. This allows the nerves to work properly and must have moved my nerves off the wrong portion on the skull where the Trigeminal Nerve lies. All I know is that it stopped the shocks. I have to be careful what I do to my neck now, and I follow the doctor's advice. I will still take the B vitamins, but because of a malapsorption problem, my body just doesn't assimilate it as well as it could. It maybe a year before my body heals from the gluten I have been giving it. I am very gluten intolerant and that can cause your body to have problems storing and activating nutrients.
Look up NUCCA, which stands for National Upper Cervical Chiropractors Assocation and see if you can find a referral list for one in your home area. Then don't wait, but go. It is the best decision I ever made. There is no painful period afterwards, either, as you hear there is from osteopathics. Just relief... Some people may take more than one adjustment for total relief... but I think it works great for this affliction.
---
Vitamin B Depleted by Flax Seed Connection
Posted by Hartensia (Houston, Texas) on 07/15/2008


After living with Trigeminal Neuralgia for about 4 years I was at the end of my rope. I had tried everything but nothing seem to help, but I searched on. On day I came across a article that said Flaxseed and Flaxseed oil sometimes effects the effectiveness of vitamin B. I was amazed, I love flaxseed and the oil and use them daily. I decided to stop my flaxseed uses and try vitamins again. Praise God it worked. It has only been six days but each day the pain is less and less, today I am about 75% pain-free. I hope this helps someone.
Replied by J
(Houston, Tx)
11/01/2009

Replied by Br549
(Lake Orion, Mi)
05/17/2011

Replied by Mary Perkins
(Murfreesboro, Tn)
06/21/2011

Replied by Pete
(Minneapolis, Mn)
07/25/2011

Replied by Debbie
(Melbourne, Australia)
07/26/2011

Replied by Kenbkb
(Glen Ellyn, Il)
08/13/2011

Replied by N
(Tel Aviv, Israel)
12/24/2011

Replied by Pat
(Seattle, Wa)
09/07/2013

Replied by Mike
(Colorado)
09/08/2013

Replied by Kimberly Ann
(Usa)
05/16/2018

---
Vitamin B1 (Thiamine)
Posted by Gary (North Carolina) on 09/03/2015


I have had trigeminal neuralgia on and off for many years. About 10 years ago, someone told me about vitamin B1. Now, when I begin to feel an episode coming on, I take B1 and it clears up right away.
Replied by Alice
(Europe)
03/28/2018

---
Vitamin D
Posted by Bee (Vancouver, Bc) on 12/03/2014


I was never diagnosed with MS but had many symptoms. It started with limbs falling asleep for no reason, pins and needles etc. Sometimes I would wake up in the middle of the night and my lips would be numb. Or my arm would be completely numb even though I was not applying any pressure to it. Then came other weird symptoms like memory loss, confusion, tremors, loss of balance, head vibrations. You get the drift.
I visited a couple neurologists early on who could find nothing on an MRI so I was sent away and told to "monitor things". But things got worse. When I developed full-blown trigeminal neuralgia I knew something was seriously wrong and the neurologists weren't going to cure me. Trigeminal neuralgia is an extremely painful condition and happens in a small percentage of MS patients. This is due to demylination of the sheath that protects the nerves causing severe nerve pain in the face and head. I was also having severe nerve pain all over my body. I knew if I didn't do something right away I would be on my way to an MS diagnosis. That's when I heard about Dr. Cicero Coimbra, a neurologist in Brazil who was treating his patients with high doses of vitamin D. His patients were becoming totally asymptomatic in a few months! Dr. Cicero has a long waiting list and I could not wait any longer because the pain was killing me and my symptoms were getting worse. So I got a hold of one of his patients from Australia and this woman explained the protocol to me.
WARNING:
Certain precautions need to be taken when taking high doses of vitamin D so do not undertake this without doing more research. I avoided all dairy products in order to prevent hypercalcemia and drank 2.5 litres of water every day. One must also avoid calcium supplements. Well, after 3 months of mega doses of vitamin D (I will not say the dose but it was between 10,000 and 40,000 iu per day) I was pain free! I am now on a maintenance dose of the vitamin D but I have no more trigeminal neuralgia and all of my other symptoms have disappeared! I praise God for allowing me to find this information. I now live a normal, pain-free life. Vitamin D not only halts progression of MS but it reverses damage done. A true miracle.
Replied by Jes
(Usa)
01/04/2015

Replied by Bee
(Vancouver, Bc)
07/14/2015

JM
(Perth, Western Australia)
11/25/2021

---
White Radish, Ginger
Posted by Emily (Malaysia) on 11/04/2017 1 posts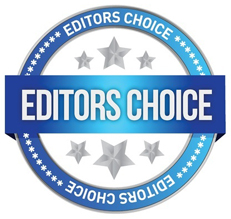 My mother had been suffering the excruciating trigeminal neuralgia (TN) attacks for almost 30 years. She was given painkillers/steroids which help only a temporarily relief of her pain. She had also tried many traditional medications without much success. It was only recently that she was introduced the below natural remedy that we see vast improvement in alleviating her pain.
Ingredients:
2 cups of water
1 average size of White Radish (White Carrot)
Slices of fresh Ginger (optional)
Steps :
1. Wash the white radish, cut into smaller pieces
2. Add 2 cups of water to ceramic pot, close the lid, put to boil
3. Switch off when liquid content reduced from 2 cupful to 1 cup.
4. Drink the liquid between dinner time 7pm to 8pm only
Note : For those elderly who experience discomfort due to radish being a cooling vegie, ginger slices can then be added in step 2.
My mother has seen major improvement after only few attempt, she can now comfortably chew on almond nuts too which she never did for a long time. We like to give thanks and hope by the sharing of this wonderful recipe, many others could benefit from this horrible experiences.
Replied by Jeanene
(Lyman SC)
07/22/2021

---
Zapper
Posted by Arete (Rancho Dominguez, Ca) on 10/15/2018


I was DX with TN- I would get shocks in the lower 2 branches of C5. That would occur when I ate, brushed my teeth or just talking. It would shock on its own, I couldn't control it. The shocks were strong. Later that progressed into a very intense painful shock on the top of my head, at the root of C5. I went to ER and they proscribed Carbamazapine. That took care of the intense top-of-the-head pain, but did nothing for the branch shocks. They still continued on their own.
So I read more and found that a virus also could contribute to TN. I have an old Bob Beck Zapper from the 90's. It works by placing the contact probes over the Ulna and Radial arteries. I would use the zapper 30 min each nite before bed. W/i 2 days the involuntary shocks stopped. Now all I had were the shocks that I triggered off by touching various spots on my face (R side only) I noticed that the intensity of the shocks decreased from 12/10 to 5/10. I quickly learned where not to touch on my face.
After about a month of nightly zapping, I am now to the point where my shocks are gone, even when toughing my face. It looks like the virus was the main cause of my TN. I continue to zap each nite for 30 min. This is a blood purifier and takes care of all pathogens and viruses in the blood.
---
Zapper
Posted by Prioris (Fl, US) on 03/25/2015

This post is really about the difficulty I had in diagnosing the root cause of the migraines.

For a long time, I was mystified why I was getting a migraine headache. I have really been bearing down hard in understanding the cause for the past 4 years. I tried many migraine remedies. There have been many myths about migraines especially blood flow which compounded the problems. Researches have found migraines emanate from the brain stem somewhere. Not inside the brain.

The tried the standard remedies b2, B6, b5, magnesium, bromelain, butterbur, q10, ginger root, feverfew to no avail. I found magnesium and b2 worked to some degree but not enough so I even experimented with the coenzyme B vitamins and methylation cycle problems which were dead ends also. I still had not much control over my migraines.

It wasn't until I went to a chiropractor that I started to peel away at the cause. I found the chiropractor treatments worked some but I still had problems. Doing the treatments helped me understand that tightened muscles aggravated the condition which made sense why magnesium helps many people.
I also noticed the pain receding over the right eye to the side of my head with chiropractor treatment. I thought it may be an indication that I may have trigeminal neuralgia although I didn't have the shocks.
Over time the pain would recede to the C2 area of the spinal column. That was the proof I needed to diagnose occipital neuralgia. From there I was able to dig deeper. There had been some opinions that occipital neuralgia could be caused by herpes virus so I started focusing on the neuralgia aspect.

A few years back I pondered the possibility that it could be herpes caused so took some lysine for a couple days but that didn't put a
dent in the pain so assumed it was not the cause. I investigated herpes further and came back to lysine which I gave up on earlier. Also I added vitamin C. I found that the lysine helped a lot more. Without the chiropractor treatments and magnesium at same time also, it would have been hard to untangle everything.

I finally realized my migraines were caused by occipital neuralgia which in turn is caused by herpes zoster. also it was the root cause of the chronic meningitis I have had on ocassions.

I have had low level chronic shingles my entire life but they don't break out in skin eruptions like most people but just a little tingling on my the skin.

I ignored it most of my life since I was overloaded with a zillion other worse things. I did take a homeopathic formula for shingle 15 years ago that helped a lot with tingling but never touched the migraine.
I have had ME/CFIDS essentially my entire life. I am 60 years old. The virus is very aggressive in me. The heart of ME/CFIDS is that it is at it's root an encephalopathy disease so had difficulty untangling it from that.

I have gone to another chiropractor before this and he wasn't really able to help me but he wasn't as equipped as the other chiropractor who used a proadjuster. I have come to realize why my trapezium muscles tighten hence I can easily relax them myself on my own.

The point to this story is that I had to peel away at the problem to understand what the underlying cause of my migraine and eventually neuralgia was. The other point is that a chronic migraine could be caused by an underlying infection.
By the way, I have been using a Terminator 2 Zapper.
Replied by Prioris
(Fl, US)
03/26/2015

---